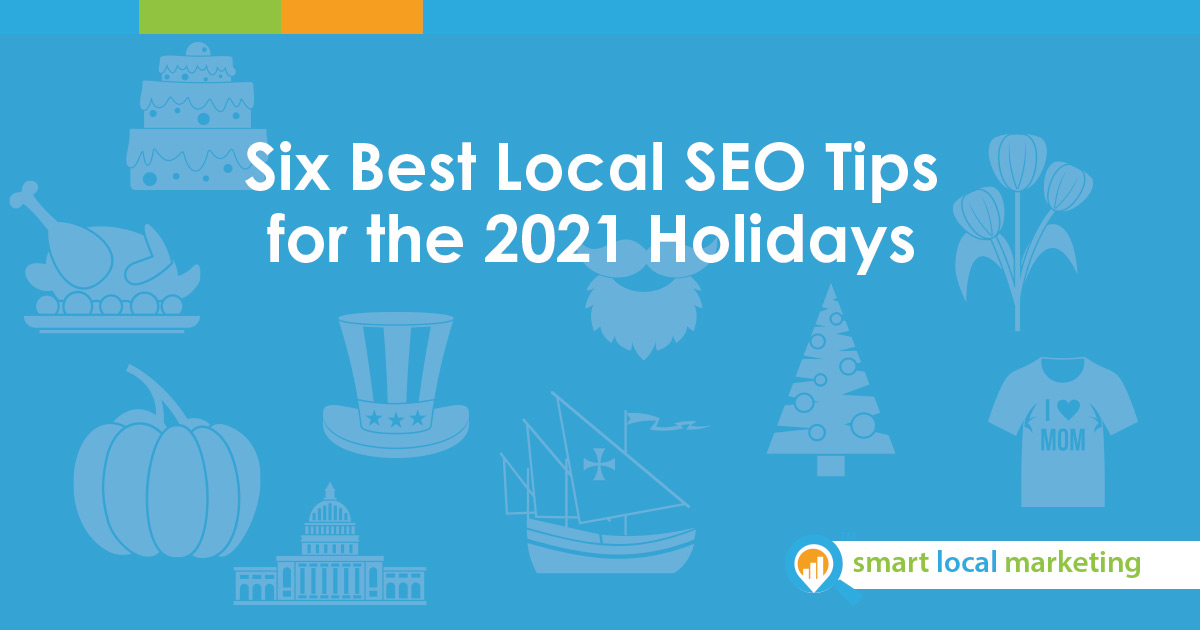 Preparing your business for a holiday can be stressful, whether it's Mother's Day, the Fourth of July or Halloween you want to be prepared. 
As a business, there's a lot you need to do to ensure that you stand out during with your holiday marketing. 
What can you do to boost your rankings, increase sales, improve brand awareness, and increase web and foot traffic for your business by leveraging any holiday?
Below are six local SEO tips to help your business prepare for a holiday:
1. Use Surveys to Find Out What Your Customers Want
Consumer behavior is constantly changing. Using historical data to plan future campaigns just doesn't cut it.
The products and services that were 'hot cake' last year might not yield as many sales this year. As a business, you need to analyze your market continually and change with it. 
Studying and understanding customer behavior will help you present clients with the products they want, present the products in a way that appeals to them, find ways to fill the market gap, and tap into a new market.
It will also help you to engage clients and convert them to buy from you.
2. Make Your Brand Accessible to Your Clients
As a local business, your clients need to be able to communicate with you directly.
Open lines of communication present you as a friendly and credible business. 
Research shows that 82% of customers expect immediate responses from brands on sales and marketing questions.
They also rate immediate response as very vital from the businesses they deal with. 
So:
How can you make your brand more accessible?
Here are a few tips:
Have a Website
A website is essential for any local business looking to establish an active online presence.
It allows consumers to engage directly and know more about your business and brand.
More than just having a website, it's crucial to ensure that your website is mobile-friendly, mobile-responsive, easily-navigable, and well-structured.
The more convenient and user-friendly your website is, the greater the user experience and the higher the chances of consumers visiting and buying from you.
Embrace Social Media
Social media enables local businesses to engage with their customers actively and directly.
It is a powerful tool to help your local business generate leads and attract new customers during the holiday season.
Statistics show that 76% of consumers have bought products they saw on a brand's social media posts.
To effectively use social media, keep your social media pages updated with the latest holiday deals you offer, use vibrant and attractive images and videos that include all information about your products, and actively engage with your audience.
Manage and Optimize Your Google My Business Listing
If you're a local business with a physical store, a Google My Business (GMB) profile is crucial.
This profile gives your business more visibility by ensuring that it shows up on search engine results every time someone looks for services or products similar to those you provide in your location.
As a local business, it's crucial to ensure that anywhere customers might be looking for the products you offer, you appear there and offer comprehensive and accurate information. 
Obtain Local Business Directory Listings
Claiming local business directory listing on sites like Yelp and Bing is another way to improve your business's rank in local search results.
You should include critical information such as your phone number, address, photos, and hours of operation, and then link your local directory listing to your website.
3. Embrace Local E-Commerce
The e-commerce market is exploding.
As the world continually becomes convenience-oriented, many people are shopping online than ever before.
The e-commerce industry presents retailers with a ready market full of prospective clients looking for products similar to those they provide. 
As a local business, implementing a primary e-commerce feature in advance could make a significant difference for your business during the holiday season.
4. Optimize Your Local Pages for the Specific Holiday Your Promoting
When preparing for a holiday, you'll need to revisit your pages and optimize them.
Incorporate holiday-centric keywords on all your titles, URLs, and meta descriptions and ensure that the content is modified to make it more appealing to visitors in such a way that they are compelled to visit your website and landing page.
Your category pages are the most crucial pages to optimize and rank for the holidays.
If one finds them, they immediately have access to all your products in that category.
5. Obtain and Manage Reviews for Your Location
While having positive reviews is good for your business, you also need to have location-specific reviews.
Once you've created a Google My Business listings for your business, you should encourage visitors to leave reviews and comments about your business. 
According to a study, 58% of people will not call a local business when they come across a negative review.
While you can't control what reviews and comments customers leave regarding your business, you can manage them. 
6. Employ Content Marketing
Content will always be king.
Besides the fact that content is one of the easiest ways for your shop to rank for more keywords,  68% of consumers said they feel more confident about a brand after consuming content from it.
Your blog posts should be about holiday-centered topics and incorporate holiday themes and symbols.
You should also localize your content by adding on-location images and videos to your blog. 
As a local business looking to reach the masses during any holiday, you need to start planning and strategizing on your local SEO as far in advance of that holiday as you can.
A great local SEO campaign can set you apart from the competition and get you extra sales.
Looking for Professional Local SEO Help?
Here at BizIQ, we offer local SEO solutions to make it easier for businesses like yours to take your digital marketing game to the next level. . 
Get in touch with us today, or call us on (888) 416-9800 and let us help you become a reputable brand and set your footprints in the business environment.