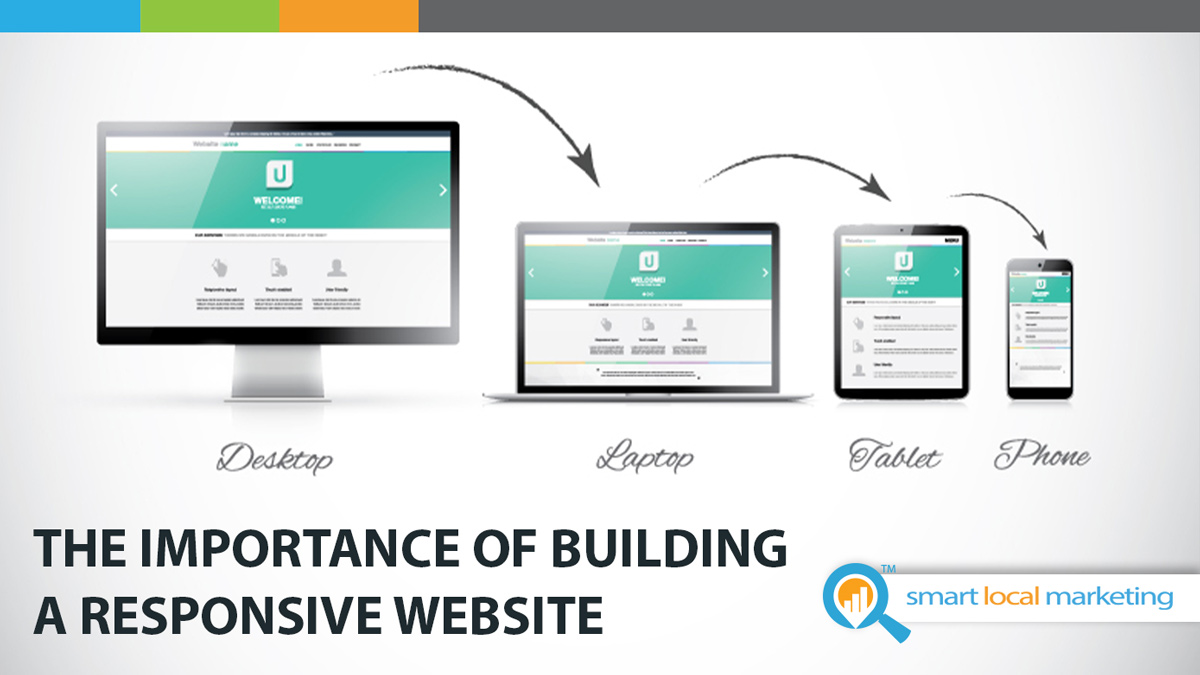 As technology develops, so too do the ways that we interact with it. Only a decade or so ago, the best way to browse the internet was on a desktop or laptop computer. Today, more people use their smartphones or tablets to surf the web. In 2021, mobile traffic accounted for over half (54 percent) of all traffic.
This seismic shift illustrates the value of building a responsive website. Don't worry if you haven't heard that term before – we'll explain it and why your business should pay attention to it.
What is Responsive Website Design?
This term refers to a website that automatically adjusts to smaller screens without sacrificing design or functionality. Before, businesses would only build a website that catered to a laptop or desktop computer. So, the layout was wider and easier to navigate with a mouse. But unfortunately, mobile users would have a much harder time getting around.
Now that mobile devices have become the norm, web designers are optimizing their pages for smaller touchscreens. So, you can get a different (yet consistent) experience by visiting a site on a laptop and a mobile device.
It's important to note that responsive website design doesn't just resize buttons and text. Instead, it reformats each page so that users can navigate them more easily. For example, it's easier to scroll on a smartphone screen, so responsive websites will utilize endless scrolling for mobile users and multi-page designs for desktop users.
Why is Responsive Website Design Important?
As a business, you need to keep up with customer demand. So, having a responsive website ensures that you can keep pace with the unending march of progress. Here are a few top reasons why you need to invest in high-quality, responsive design.
Create a Seamless User Experience
In most cases, users will interact with your website multiple times before buying. Usually, they'll do so on a mobile device and a laptop or desktop computer. If your site favors one over the other, it can create a disjointed experience. For example, let's say that a person wants to look up a price for one of your products on their phone. If you don't have a responsive website, they may struggle to find the correct item, which could force them to go to a competitor's page.
Overall, you want to ease as much friction as possible. This way, users constantly interact positively with your site, helping them develop a better association with your brand.
Get More Web Traffic
This benefit piggybacks on the previous one. Ideally, you want to be able to reach your customers wherever they are. For example, if a user sees a social media ad while scrolling on Facebook, they should be able to click a link and visit your page automatically. Without a responsive website, they would have to wait until they can get in front of a computer to see what you have to offer. That disconnect will lead to a much higher bounce rate, and you likely won't get anyone that invested in your brand to look you up later.
Low Maintenance and Operational Costs
Investing in responsive website design can cost more upfront, but it's a much smaller expense afterward. The alternative would be to build two separate websites – one for desktop users and one for mobile. However, this approach is rife with problems, including much higher maintenance costs. You would have to pay for two domains, two security systems, and you'd have to spend double the time on updates or changes to each site. As a result, something as simple as a price change could become a costly nightmare.
Rank Better in Search Results
Since a responsive website makes it easier for users to navigate your pages, they'll likely stay longer. As more people visit and go through your website, search engines will take note and rank your brand higher. Plus, mobile searches account for 61 percent of web traffic, meaning that you can get a bigger share of that pie.
Get a Better Rankings and Traffic with a Better Website from BizIQ
Do You Need Help Ensuring that Your Site Provides a Good Experience for Your Customers? Work with the Professionals at BizIQ to Improve Your Website's Responsiveness Today
As you can see, a responsive website can help you build a stronger bottom line. Best of all, you don't have to be a master web designer or site builder to get these benefits. Instead, you can work with BizIQ. We'll help you get the most out of your site traffic and build responsive pages that have higher conversion rates. Contact us today to find out more!