Sometime Thursday, March 15, 2018, all user-generated content seemed to have mysteriously disappeared from Google and Google has no idea where it went or what happened.
That means no customer reviews on Google, in Google Maps, or in your Google My Business profile either. We have no idea when it first started, but BizIQ's own GBC Dept Manager, Danni Petersen first noticed it at approximately 2:20 pm.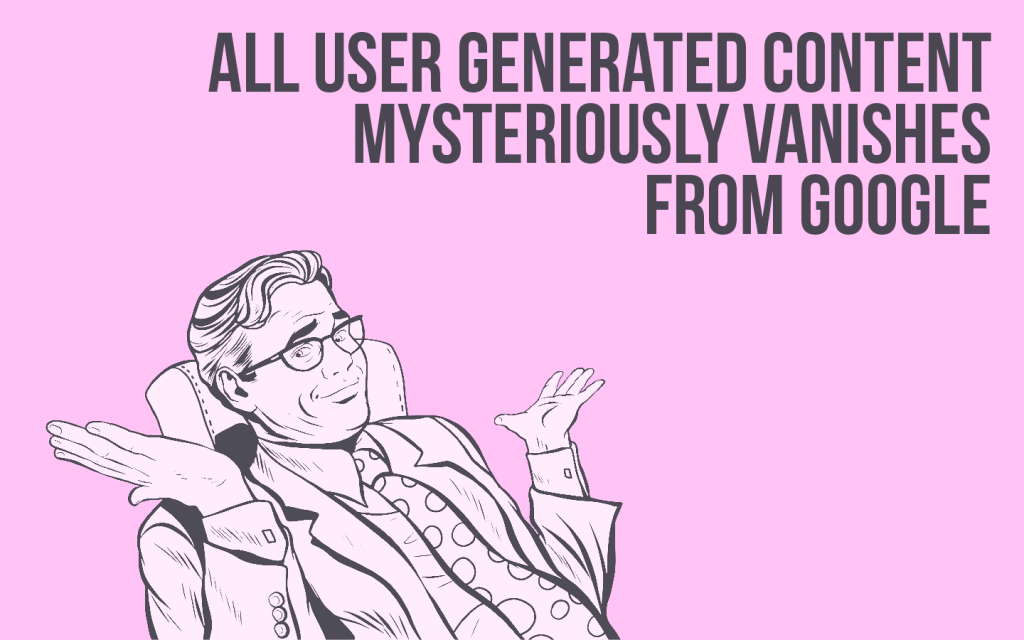 She immediately reached out to Google representatives by phone, and Google seems equally stumped. Danni spoke to a person at Google Support who identified himself as Sachin. When asked if Google was aware of there was a problem, Sachin replied, "we do have a technical issue on this, and they are trying to fix it now." In the same conversation, he also shared that "the reviews are not visible anywhere, not even in our systems."
I went on Google's Twitter feed at 2:45 pm and found no official announcement that there was a problem but when I conducted a Google search for BizIQ, and also for "plumbers near me," on a desktop and for BizIQ in the Google Maps app on my smartphone, I also discovered that all user-generated content had disappeared from search results.
Google originally estimated the problem wouldn't be fixed for approximately 24 to 48 hours
Danni says that Sachin at Google told her they estimated the issue would be fixed within 24 to 48 hours. Considering that recent statistics show that at least 85% of consumers rely on online reviews when they're making a decision about a product or service, that seems like a long time to wait.
Some content like the number of user reviews and your overall star rating were not affected
Content like photos and the number of user reviews posted about your small business, as well as your star rating wasn't affected by the Google outage and your website is safe and still appeared in Google's search results.
Here's what we saw on our end, and for all the Google My Business listings we looked at: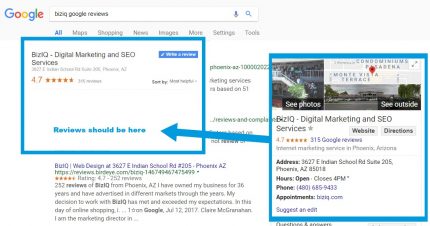 Update: Reviews are back online
At a little after 3 pm we noticed that Google seems to have fixed the issue as user content like Google My Business reviews were back online. No word yet as to what caused the outage.