Many small business owners are still trying to figure out online marketing. In order to stand out, small businesses should embrace local SEO. Local SEO can help small companies enhance their online marketing platform. Recent analytics highlight the impact that localized SEO has during this current period. Here are a few reasons why small companies should rely on local SEO strategies.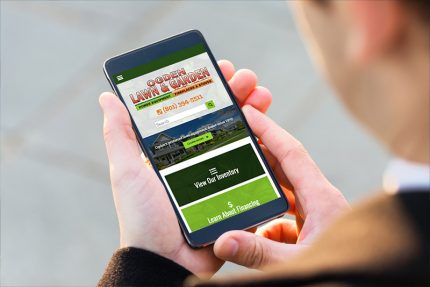 Going Mobile
Millions of people around the world rely on their smartphones to research information. The number of mobile searches increases every month. Companies that have localized map listings can make themselves more visible to people who are constantly moving and are looking for a convenient place to purchase. Small businesses should have a responsive website to achieve a good user experience no matter what device the potential customer uses. You only have a few seconds before they hit the dreaded back button so make sure your site accommodates all devices.
More Outreach
Local results are starting to generate a lot of traffic on search engines. Simply relying on basic SEO strategies isn't enough anymore. Local SEO helps small companies improve their outreach.
Easy Verification
Research shows that many people consider the local listings on search engines to be more reliable than regular results. Local SEO allows small businesses to list important information, including a verified address, videos, and images. Customers can also leave a detailed review of the business. That makes it easier for small companies to establish trust with their customers.
Higher Conversion Rates
Recent data shows that conversion rates for small companies are higher through people searching for local terms instead of national terms. The close proximity of the business makes it more likely that the searcher will become interested and visit the business.
Network With Other Businesses
As small businesses start to show up in local searches with more regularity, they can start forming relationships with other companies in the area. Networking allows small companies to discuss cross-promotional activities, as well as potential opportunities to work together on a dual marketing campaign.
Improved Customer Retention Rate
Local SEO can also help companies maintain the interest of out of town customers who are only trying the service while they are in town. Provide that customer with a great experience and they are likely to visit the business again. They can also refer other people to try the service, which leads to long term sales.
Lower Advertising Costs
Mobile phone users often search for the services that are near them. Once small companies are able to build a strong following and land near the top of local SEO rankings, they will be able to save money on advertising. In addition to reducing advertising costs, small businesses that develop localized strategies will also experience a higher return on investment over the long haul.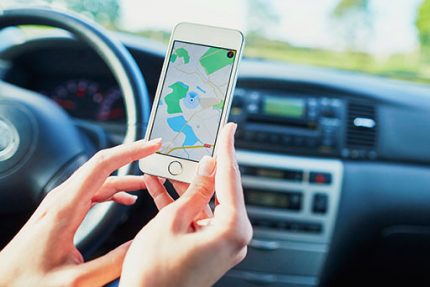 Why Is Local SEO So Important
Local SEO allows companies to market their services online. They can promote their products and entice potential customers who are searching online. these search results are the top priority on search engines, so developing a strategy is a great way to drive traffic.
Businesses that do not have a good local SEO strategy are at risk of falling behind their competitors. Small companies should strive to land in the local pack on search engines.
The local pack consists of the primary companies that appear when someone searches for nearby services. Landing in that top pack will help small companies generate more traffic to their website and gain more leads.
There are a few things that small companies can do to improve their search engine listing. Small business owners can start by managing customer reviews. Try to respond to every customer review in a timely manner.
Responding to each customer review whether it is critical or not lets customers know that the business takes their support seriously. This also helps companies improve their search engine rankings. Some small companies initiate contact with their customers and ask them to leave a review.
Staying active on social media is also important. Social media allows small companies to improve their brand awareness. In today's current technological landscape, small businesses that have an established social media following will likely have more customers.
It's important that companies engage with their customers on social media as well. That helps establish brand loyalty. It also increases the likelihood that they will use word of mouth marketing to help the business reach a new segment of customers. Search engines take note of the different forms of customer engagement.
Small businesses should also create a Google My Businesses Profile. Business owners have to submit their profile in order to have the business appear in localized search engine results. Business owners who set up a My Business Profile help ensure that all of their business information is legit. This is important because many companies miss out on thousands of dollars' worth of sales because their business listing is incorrect. In order to move up the search engine rankings, it's important that small business owners regularly update the profile. Add some new photos and respond to every comment or question. Business owners should also add a citation to their business profile to help with the verification process.
Does Every Small Business Need Local SEO
Yes, small companies need to create localized strategies in order to stay on par with their competitors. Google Posts is a key strategy that companies can use to improve their search engine listings. Google Posts helps small businesses add relevant content to their profiles and share updates with their customers.
Tips To Help Improve Your Local SEO Presence
Emphasize Optimization
Make sure that you have a specific page for every service that you offer. Your website's homepage should include information about the type of services that you provide. The goal is to earn links from important sites.
Technical SEO Matters
Consider creating a page for each of your locations. You will likely increase your traffic. Be sure to use relevant keywords on each page. The primary goal is to optimize your site's layout so that you can move up the search engine rankings.
Stay Up To Date With The Competition
Analyze the search results so that you will have a good idea of which strategies are appealing to people and which ones aren't. If you notice any foul play, speak up, and report it. Study all of the current industry trends, so that you can identify potential opportunities and capitalize on them.
If you are looking for some new ways to improve your small business' local SEO strategies, consult with BizIQ.