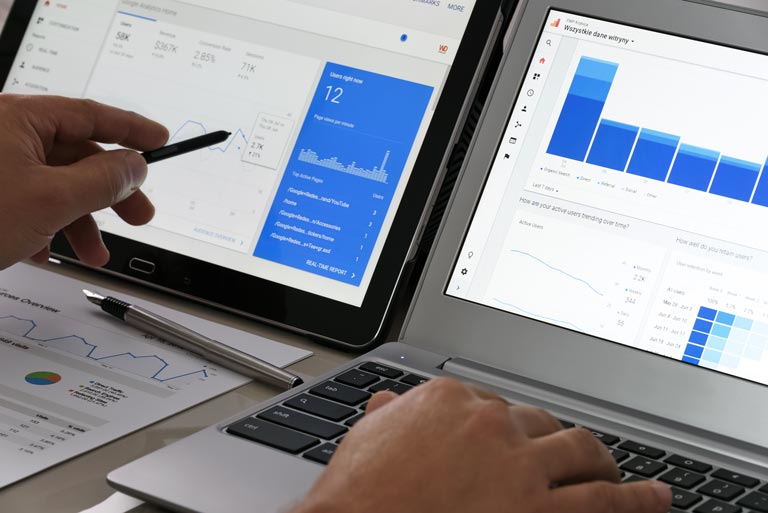 Local SEO Services in Houston, TX
Search engine optimization (SEO) can be a complicated and confusing journey without the right knowledge and tools. That's why you should choose a professional digital marketing company in Houston, TX to help guide the way.
With search engines regularly updating their search algorithms and requirements, it can be an arduous task keeping up with the changes. Luckily, SEO experts can build and optimize your site, while keeping it updated with the latest information, so you do not fall behind the competition.
Local SEO in Houston, TX
With the small business market booming in Houston, the competition is rising in many industries. Local SEO is a critical aspect of any sized business to create a positive connection with the community and gain as many new customers are possible.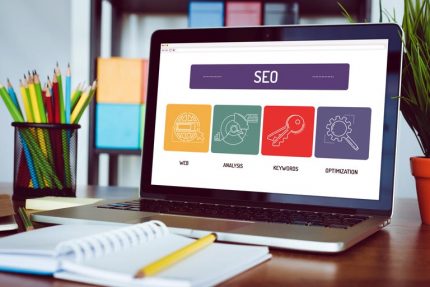 What is Local SEO?
Local SEO is the technique of optimizing your website to increase leads, traffic, and brand awareness during a local search performed by a user. The most important optimization tasks of local SEO include optimizing your Google My Business profile, finding, and using local keywords within your field, and creating NAP citations.
Why a Local Campaign is Important?
Having a local campaign is crucial to the continued success of your company in a rapidly changing world. According to Search Engine Roundtable, 46% of all searches in Google have local intent and this number continues to grow each year. Google notes that "near me" searches have increased 150% faster than regular local searches. With these staggering numbers, having a local campaign is the best way to help new customers find your location.
---
Authority-Building Links
The general concept in link building is the more traffic your site receives; the more other sites link back to you thus establishing you as an authority within a certain field. The goal of all content is to follow EAT which is an acronym for expert, authoritative, and trustworthy. By linking to high-quality authoritative sites, Google sees that you are using quality information from other trusted websites so your site may also be of high-quality.
Location Pages
Location pages are critical for businesses of all sizes because they help consumers find products and brands using an organic local search. A location page is a specific webpage dedicated to your company's location. Therefore, if you have multiple locations then you should have just as many location pages. These individual pages help your business inform potential consumers of your geographical location.
Listing Optimization
Listing optimization is the process of helping your product or service rank on the first page of relevant searches by optimizing content, keywords, the description, and title. This also helps you build authority and increase traffic.
On Site SEO
On site SEO is the technique, structure, and strategies required to optimize your website. Each tactic cumulatively impacts your search engine rankings. Some on-site rankings only need to be implemented once while others must be continually refreshed to be effective. Some techniques are structural, impacting the layout and design of the site and others are more qualitative, meaning the subjective evaluation of specific elements is required.
Complete Digital marketing Packages in Houston, TX
BizIQ offers a variety of packages at various prices to give you different options based on your budget. There are basic packages offering optimization of a few pages with a specific number of keywords, hosting, citations and listings management, reputation management, excellent support, a reporting dashboard, and improved page speeds. Our complete packages offer each of these benefits along with video marketing, content marketing, and blog integration, and professionally designed social media pages.
Fully Optimized WordPress Websites
WordPress is an exceptional content management system that is easy to use, with endless plugins and functionality, and runs some of the most popular websites in the world. BizIQ offers fully optimized WordPress websites which include call-to-action and branding windows, social media integration, and lead generation forms, along with a custom-selected domain name. The site will feature professional content, contact information, a feedback submission page, brand slider, and product showcase.
Reputation Management
The effectiveness of word-of-mouth marketing never disappeared, and it is now more important than ever. Reputation management involves gathering testimonials and feedback to place on the site with continuous monitoring, reporting, and help with replies. Continual monitoring of your site's reputation is important so that you can react quickly in case there is negative feedback.
Citation & Listing Management
Google My Business and other listing sites like Yelp and on different map apps ensures customers can easily find your location and information about your business. However, it does not stop at apps as your information must also be optimized for navigation devices and submitted monthly to data provides. Also, business directories are still incredibly relevant to consumers so you must appear in the most important versions.
Content Marketing & Blog Integration
Blog integration is included in our complete solution package and consists of a specific number of professionally written blog posts per month. This allows you to create a continual connection with your audience while establishing your business as authoritative.
---
Helpful Resources in Houston, TX
Houston is a sprawling metropolis with a variety of interesting activities. The city is best known for the Johnson Space Center which offers tours of the entire facility, several times per day. Also, on-site is the NASA mission control and training facility of which visitors can also tour. The Galleria Mall offers excellent, high-end shopping, art galleries, and ice skating with dozens of restaurants inside and across the street from the mall. The Water Wall is a mesmerizing waterfall near the Galleria Mall that is relaxing, hypnotic, delightful, and free! For a more off-the-beaten-path experience, swing by the Beer Can House which is an entire house constructed from beer cans.
Houston Office of Business Opportunity
The Houston Office of Business Opportunity was created to foster diverse and competitive economic growth within the City of Houston and the surrounding region. This organization promotes developing small businesses and the city's workforce while emphasizing disenfranchised individuals and underutilized companies.
Economic Development
The Mayor's Office of Economic Development focuses on creating, implementing, and managing city policies and processes to attract and encourage growth to reach the goals of Houston. This office offers economic tools and initiatives to business owners looking to expand their companies in or relocate to Houston. Their strategy includes retaining jobs, promoting existing businesses, recruiting new businesses, and facilitating expansion.
LiftFund – Funding Help
The Houston LiftFund is a nonprofit organization that helps small businesses, who have limited funding, with small business and SBA 504 loans. The focus of these loans is on those looking to stabilize, startup, or expand their company. Loans start at $50,000 and can go to $1 million. Financial and business training is also available for small business owners through this fund.
Are you in need of Local SEO Services in Houston, TX?
With many great government programs and an expanding economy, targeting local customers is needed now more than ever. By hiring BizIQ to start or expand your website, you are taking the next step in garnering new customers to your business location.
Local SEO FAQS
Before engaging in a professional SEO company, it is important to further understand some of the basic questions of SEO. Keep reading to learn the answers to the most asked SEO questions.
How does SEO Work?
SEO is the concept and practice of optimizing your website's content, written, image, and video, for improved discovery within search engine results. The main benefit of implementing a variety of SEO techniques is to gain free and passive traffic every day. The thought is that the more organic traffic you send to your site, the higher number of sales you will receive.
Why Does SEO take so long?
While there is an endless number of factors involved with ranking your website, the most crucial are the authority and age of your website, an SEO-friendly design, keywords, and the competition for those keywords, content strategy, backlink profile, and on-page and off-page optimization. While many of these can be addressed using SEO best practices, you cannot beat time so as your site ages, it will only improve. However, with excellent content and help from the pros, you can quickly turn your website into an authority.
What is on page SEO?
The focus of on-page optimization is to optimize the qualities of your pages that can be controlled. This includes clearing the technical mistakes from a web page, allowing it to reach its full search engine potential. Common on-page optimizations include internal and external backlinks, keyword density, the overall user experience such as responsive design and loading speeds, media, and content.
What is the off-page SEO?
The less controllable factor is off-page SEO which commonly refers to as link building. The process of acquiring high-quality backlinks, outbound links, and internal links to other pages will help your site rank better in all search engines. It is important to remember that on-page and off-page SEO tactics correlated together to improve the overall user experience and thus help with overall search engine rankings.