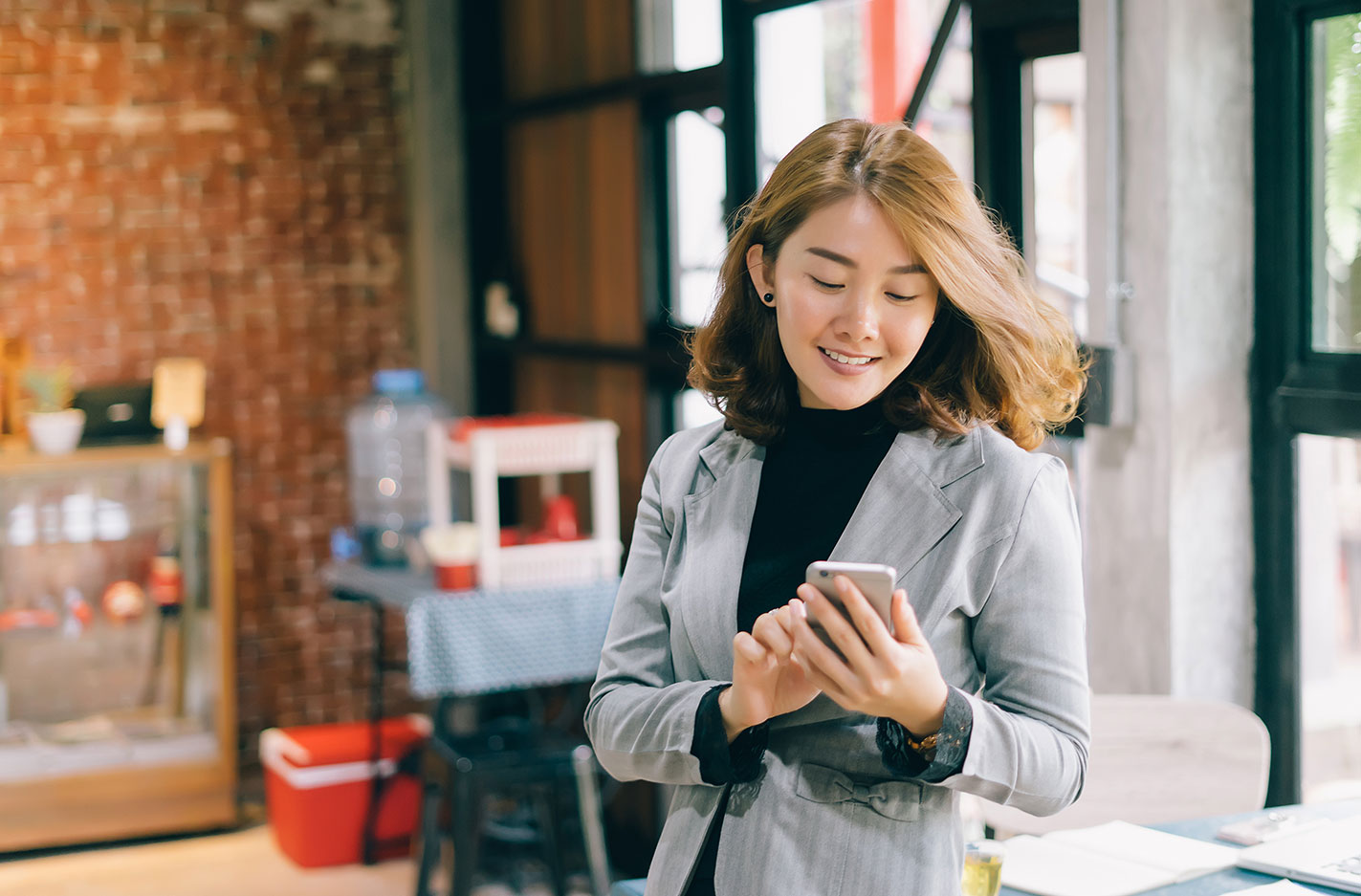 What is Multi-Location SEO?
Multi-location SEO, or multiple-site SEO, is a process of search engine optimization for businesses that have multiple brick and mortar stores, or office locations. This service is often best utilized by businesses that need to improve their visibility on search engines as a way of driving website traffic and increasing conversions. Our multi-location SEO solution works for any business with a larger number of unique locations, and we can start from as many as two separate locations.
There are several factors we will evaluate when developing a multi-location SEO strategy for your business. If you have multiple physical stores or locations, serve multipln local listings. By encouraging customers to submit local reviews, you will be helping to boost the performance of the individual stores.
e areas, or are a directory that aggregates local businesses, you will likely benefit from this marketing practice. As search engines look to customize a search for users, they require that businesses present them with the right information. This information makes it easy to distinguish between different locations and present the right results when people search for it. In addition to improving your overall ranking in search engine results, multi-location SEO also ensures that you maximize your search traffic and enhance user experience.
9 Factors We Stress in Multi-Location SEO
For brands with multiple locations and business listings, SEO services for small businesses can be confusing and frustrating to perform on your own. Whether you are trying to rank for multiple locations with one website, or have a separate website for each location, we will evaluate the following elements and take the necessary steps to help you gain more visitors and conversions.
#1. Website Assessment
Your website is the center of any small business SEO services and campaigns, a reality that makes it vital to make sure that your site is playing its rightful role. To be sure that you will get the best results with multi-location SEO, we will need to start by examining your website, and make any adjustments that will be needed to provide a better user experience. SEO best practices are always being updated, with search engines using artificial intelligence and local search results constantly changing. If you want to consistently appear at the top of search engine results, we will need to dedicate time to on-site optimization for the user as well as search engines.
#2. Provide a Mobile-Friendly Site
An increasingly high number of people around the world are using their hand-held devices to access the internet. Search engines have also changed the way they rank websites, with mobile and desktop results working differently. If your website is not responsive to these devices or otherwise mobile-friendly, a good portion of users will not be able to access it through their smartphones, which means that you will be missing out on business. BizIQ's multi-location SEO campaign strategy will include making sure that your website is mobile-friendly, so that you don't lose potential customers.
#3. Have Clear Navigation
Today, customers rely on the internet for information to make smart purchase decisions. As such, we will make it as easy as possible for visitors to find the information they seek by establishing a clear navigation. This can also include adding the name, address, and phone number of your business in a clearly readable section on the page. Will also ensure that there is consistent and correct information about your operating hours between your site and any listings, as well as what you offer, maps, and directions to your locations and information about the services offered in each of the locations. Clear navigation such as this will not only improve your ranking, but also keep visitors coming back to your site.
#4. Publish Unique Content on Each of the Location Pages
When it comes to multi-location SEO, we will need to build out separate pages for each location that you have. While some people may fear that this will result in many pages that say almost the same thing, this is one of the best ways to improve your visibility. In order to prevent you from having multiple pages with the same information, we will create unique content on each of these location pages. This content will include unique information related to the area, as well as important information such as the physical address, hours of operation, phone number, and anything else a customer might need to make use of your services. Unique content will also give your customers a personalized experience based on their location.
#5. Claim and Optimize Your Google My Business Listing
Once your website has been optimized for local customers, we will then need to optimize your business profile for each location. Claiming and optimizing your google listing for each individual location will allow you to be in control of your online presence. In order to keep everything organized and ensure consistent information online, we will follow Google's process for using a single account to manage your multiple locations.
#6. Correct and Create Citations for Each Location
Citations are among the most important local search ranking factors. They can include information such as business name, phone number, physical address, and a link to your website. This information matters to search engines because it can be used to assess the popularity and authenticity of a business. In the event that your business does not have a website, search engines would rely on citations to validate information about the business and establish your trustworthiness. Although we don't recommend not having a website for your multi-location business, it is still essential that we create a citation for each location, and then manage the information properly.
#7. Get Customer Reviews
Your customers' experience can have a huge impact on your local SEO results. Online reviews are not only important local search ranking factors but also allow customers to express their opinion about your business. Reviews will provide a platform for customers to submit both positive and negative experiences, information that the world can see. Positive reviews will project an image of a reliable and trustworthy business that is keen on delivering quality to customers. Since businesses with more positive reviews are likely to rank higher, encouraging customers to submit reviews can help you when it comes to multi-location SEO services for small businesses. Your dedicated account manager will work with you, to create essential SEO strategies to encourage your customers to leave reviews detailing their positive experiences, as well as help you respond to all of your reviews to show engagement with the customer on your part.
#8. Maintain an Active Social Media Presence
Today, social media management is one of the best ways to build and grow your local online presence through small business SEO services. While there are different social media platforms that you can use, it is important to remember that every market is different. From creating and optimizing social media pages with you, to dedicated packages that can include regular posting, we provide the opportunity to utilize social media presence to its fullest. We can use it to promote and sell products, as well as using it to connect with consumers and offer customer service and support. When your website has links from established and active social media pages, it is likely to rank higher among search results.
#9. Avoid and Address Negative Factors
As we work on your strategy, we will remain aware of the possible negative factors that could hinder your efforts. Some of these factors that many people encounter when trying to do this on their own can include fake locations, wrong business categories, mismatched names, addresses, and phone numbers, as well as errors on your website. We will also address common issues such as multiple My Business pages with the same phone number, violation reports on your Google My Business page, and lack of an address on your location landing pages. Avoiding and correcting these negative factors early will go a long way in helping us achieve the results you desire.
How Does Multi-Location SEO Differ From Local SEO?
Before we launch your multi-location SEO campaign, it will be important for you to understand how the practices we employ differ from those that we use in our local SEO packages for small businesses. Generally, there are no significant differences between these two marketing techniques. However, as multi-location SEO applies to businesses that have multiple locations or serve multiple areas, we will need to take a number of considerations into account if you are to have a successful marketing campaign. Here are some of the elements we have found vital in their differences from a standard local campaign.
#1. Site Structure
While local SEO deals with a single business entity in a single location, multi-location SEO is a bit different. One of the integral assets we will have to address in your multi-location SEO campaign is the site structure. The ideal website structure will use a single domain, since multiple domains will increase workload and dilute rankings. As such, it is important to keep things simple by using one domain, within which content is structured like a pyramid. The homepage comes on top, followed by category pages, subcategories, and finally custom pages for specific functions.
#2. Pages for Each Location
Often, when compared to SEO for a business with multiple locations, local SEO can appear much simpler. With multi-location SEO packages for small businesses, you will need location-specific pages for all your separate locations. Having all your business information on a single landing page will not help you get found by customers in multiple and distinct areas. To provide you with more opportunity to rank, we will build pages with unique content, to provide your customers in different locations with a customized experience.
#3. Google My Business Profile for Each Location
With local SEO, we will have to create just one Google My Business profile to build out a Google Listing. For a multi-location SEO campaign, we will need to take into account your stores or offices across multiple business locations, which will mean creating separate Google My Business listings for the locations. To provide an even better user experience, we will link the individual URLs to the listing so that customers are directed to the specific location page that corresponds to the listing that they are viewing. We will be able to generate and optimize these locations for you, and can typically house them in a single Google My Business account for you.
#4. Local Business Listings
Whether you are running a multi-location or local SEO campaign, getting accurate listings in local directories will help you gain maximum visibility. We will work hard to make sure that the business information in local business listings is accurate. For a multi-location SEO campaign, this will typically require us to create and maintain unique listings for each location, to ensure maximum accuracy online. When Google, and other search engines, sees that there are no inaccuracies or discrepancies between your business information and what is on your website, you are likely to rank higher in search results.
#5. Local Reviews
It is already clear that a good number of customers trust online reviews just as much as they do a recommendation from a loved one. Today, reviews feature prominently in some search results and are important ranking factors for search engines. For businesses that have multiple locations, we will work with you to get local reviews on each individual location to improve your overall rankings in local listings. By encouraging customers to submit local reviews, you will be helping to boost the performance of the individual stores.
#6. Multi-Location Phone Numbers
One of the common questions that businesses with multiple locations come to with us is how to handle multi-location phone numbers. Your business can have one main phone number for all locations, meaning that all calls and leads will come into the mainline. While this method is cost-effective, it can actually hurt rankings in each location. This is why we encourage the use of separate phone numbers for each location, which will typically provide a better experience for your customers, and will result in better search rankings.
Ready to Bring Your Multi-Location Business to Your Customers?
Every business needs SEO in the evolving digital landscape. Increasing online visibility is becoming an important part of attracting customers and improving sales performance. In terms of multi-location SEO, businesses have to adopt their own approach to top digital marketing strategies that will help to achieve the desired results. To avoid making common mistakes and ensure you make the most of your SEO campaign, you should consider working with experienced SEO experts. If you have multiple locations, and need help getting them found online, contact us to discuss the needs of your business.