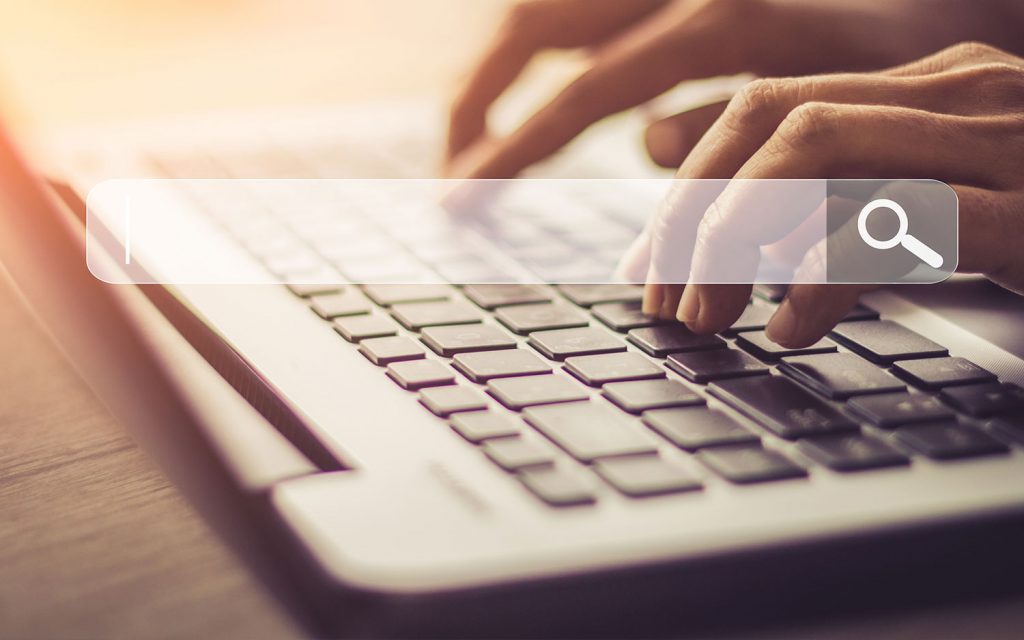 Local SEO Services in Portland, OR
As the business environment gets more competitive, businesses need to partner with the right digital marketing company in Portland to compete. Digital marketing strategies, such as local SEO, can help your business survive in this hyper-competitive environment. The right localized search optimization services provider can help you leverage search optimization to achieve your objectives.
Local SEO in Portland, OR
Local SEO services can help your business succeed, and BizIQ provides expert SEO services in Portland, OR. Our team of specialists will design and implement localized campaigns to help you enjoy localized search benefits.
What is Local SEO?
Local SEO refers to a search engine optimization (SEO) strategy that helps businesses become more visible in localized search results. For example, your Portland business will appear among the top results of search terms related to your business or services. Appearing among top results helps your business attract leads, as people often look at the first few pages of search results. They believe that the pages on the search engine's first pages offer the best value for them.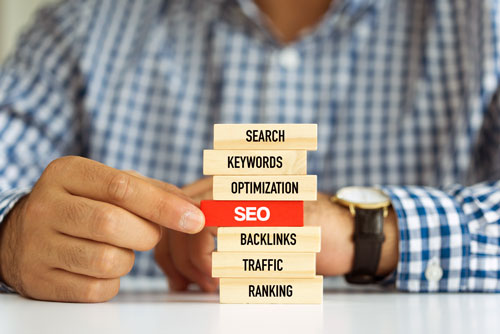 Why a Local Campaign is Important?
Search engines strive to provide useful results to search queries by users. These programs offer valuable feedback to users by delivering results for places in their proximity. For example, search engines provide feedback on eateries in Portland when one searches for hotels. The search engine will give proximal feedback even if the user does not add "near me" or "in Portland" to their search terms.
Focusing on localized optimization can help your business rank among the first pages for searches relating to your activities. Prospects will find your business on search engines. Leverage BizIQ's proficiency to ensure you rank well among local search results and attract these potential clients. We will help optimize your website, making search engine algorithms rank you among the first websites.
---
Authority-Building Links
Google's algorithms value sites with sufficient, quality backlinks. Getting other pages to link to your site can establish your trustworthiness and authority. BizIQ can help you get these quality backlinks. Our experts will position your site such that reputable third parties will link back to you or mention you in their posts. These outside sources will provide adequate links to your site, resulting in higher rankings in local search results.
Location Pages
Having separate pages for your various locations that condense the essential information into one, well-written source is a crucial practice. These locations can be where your premises, customers, or targeted clients are.
BizIQ can help you optimize these location pages. Our SEO specialists will optimize both visible content and behind-the-scenes information, such as meta descriptions and alt tags.
Listing Optimization
Local listing optimization optimizes your sites and pages to ensure you appear when someone searches for local products and services. BizIQ's experts will look for ways to optimize your listing to ensure you enjoy local search. We will analyze your position, look for improvement opportunities, implement improvement strategies, and review your performance to ensure our approach yields the expected results.
On-Site SEO
On-site optimization involves the continuous optimization of website pages to improve their rankings on search engines. It comprises publishing relevant, high-quality content that you organize and code well. On-site optimization is critical to your success in search engines. BizIQ can help you optimize your pages. We can help you:
Leverage multimedia content to appeal to visitors and rank well in search results
Generate exciting headlines that attract visitors
Update your content with up-to-date information
Have the right keyword strategies to ensure you enjoy the best keyword combinations
Generate expert, authoritative, and trustworthy content
And more.
Complete Digital Marketing Packages in Portland, OR
BizIQ offers the most affordable and reliable packages for businesses seeking to succeed in localized search. Our experts craft strategies that allow small and medium enterprises to compete and get value for money. Purchasing our SEO package will offer many benefits to your business. You will see the results of our efforts and know that your resources are yielding the desired results.
Contact us and let us help you excel in a highly competitive business environment.
Fully Optimized WordPress Websites
Our SEO package includes a newly designed website with a custom-selected domain name for clients without a site, a custom call-to-action (CTA) and brand window, complete social platforms integration, and lead generation forms. We will also help you by producing professional content for your site and many other features to succeed.
Reputation Management
BizIQ will help you develop an excellent reputation. We will collect testimonials and feedback on-site, and our staff will review your reporting, monitoring, and support in appropriate responses to customers. What other people say about your business is critical to your success. We will monitor what they say and offer improvement suggestions.
Citation & Listing Management
Our SEO package comes with optimizations for Google My Business, Bing presence, and localized maps. These activities boost your visibility, enabling prospects to discover your business quickly. Our experts will relay monthly submissions to leading data providers to optimize your business for navigation and GPS devices. We will submit your business to over 200 business directories.
Content Marketing & Blog Integration
BizIQ's package can include WordPress blog integration. This component will have two professional blogs every month. The professionally written content enables you to communicate with your prospects and position your business as an authority in your industry.
---
Helpful Resources in Portland, OR
Knowing essential resources for businesses in Portland in advance can help you. You will save time and avoid the struggle of looking for services when you need them. Here are some places that can help you get the services you may need. We can help you work with these offices or programs.
Office of Customer Advocacy
You will deal with various customers in Portland. Knowing about this office and its mandate can help you in different situations. The office of Customer Advocacy advocates for customer rights and adequate legislation to support and protect customers. Work with them to avoid conflicts that can harm your business and reputation.
Economic Development Programs
Economic development programs are policies and practices that support businesses in Oregon. The Economic Development PEG develops these programs after broad consultation with various stakeholders. Their directions include economic development policy, land usage, and responses to different forecasts. Follow these programs as your Portland business can benefit from them.
Business Licenses
You will need to register your Portland business to operate legally. Companies can register online or via a PDF form that they can fax or mail. The staff at this office can help you obtain the licenses you need to work in Portland.
Are You in Need of Local SEO Services in Portland, OR?
You lose many prospects if your business does not show on local maps. BizIQ can help you show up in maps for Portland businesses. We will optimize your presence on maps to ensure you enjoy local search to achieve your objectives.
Local SEO FAQs
Many clients often ask BizIQ questions regarding local SEO. They ask us because they acknowledge that we are a reliable service provider to answer their questions. Here are some of the common questions we get.
How Does SEO Work?
Search engine optimization (SEO) works when a business, institution, or individual creates content using phrases, words, or contextual relevance to answer search queries. Search engine crawlers crawl the internet for pages relevant to search queries. Your website is likely to be among the pages that these crawlers find and recommend to users if you optimize your search engine websites.
Why Does SEO Take So long?
It takes longer to optimize websites for search. This extended period is because you will need to try different strategies before ranking among the top results. Search engine rankings are highly competitive, meaning positions change. You may be among the top results for a while then drop in the rankings. Your business may need to have the right strategies for some time before you cement your position among the top results.
What Is On-Page SEO?
On-page optimization is the process of optimizing a website's webpages for search engines. You perform optimization techniques, such as changing meta descriptions, page titles, image file names, header copy, internally linking, image tags, and the proper use of LSI keywords.
What Is Off-Page SEO?
Off-page optimization is the work you do outside of your site to help your search rankings.