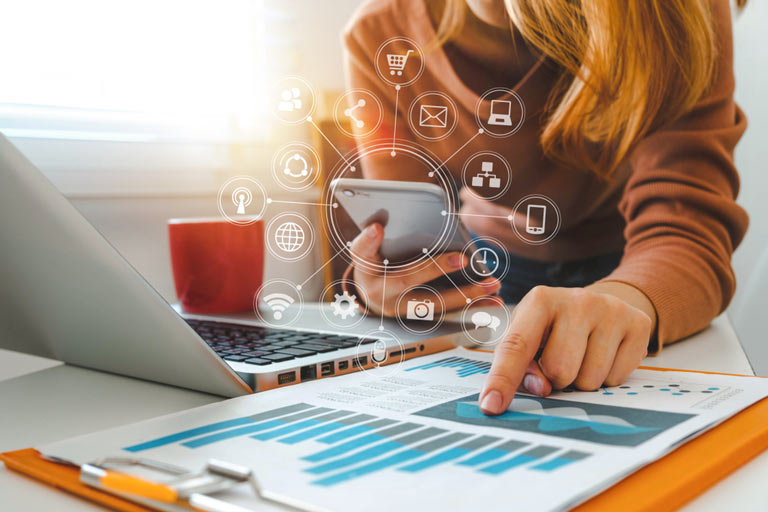 Social Media Management Services in New Jersey
For any company to be successful today, having the ability to reach as many different customers as possible is extremely important. One way that a company can promote their brand, advertise offerings, and communicate with customers is by properly using social platforms. When you are looking to improve your presence, working with a management service can be a great option as they can offer a range of services.
Social Media Management in New Jersey
A social media presence is crucial for the success of websites and companies all over New Jersey, and the rest of the world. While anyone can build their own social media pages, the process of managing them can be complicated and time-consuming. To ensure that your social media presence is properly managed, you should hire a management service company. These professional services can perform a variety of different tasks that can help to improve your social media accounts.
Social Media Strategy from BizIQ
One of the first services that you will receive from a service provider is a strategy. Having a clear strategy is extremely important when it comes to building a presence. The BizIQ social media management team will work with you to understand your business goals and then create a clear strategy that can maximize your platforms.
Account Management
Managing an account can turn into a full-time job that requires constant attention. When you hire BizIQ to manage your platforms we will handle all the account management services. This will include making regular posts and updates based on your current offerings and news as well as managing comments and reviews.
Social Media Customer Service
When you have the BizIQ social media management team in place, you are bound to see growth with viewers and engagement. Due to this, you are bound to get more questions and inquiries. To ensure that your customers and prospects are happy, you need someone to answer these questions. The BizIQ team will be able to handle all these questions and provide you with a customer service support team, which will also help to promote the brand.
Account Growth
Managing any form of social media platform is an important job. However, as usage and visibility grow, the need to manage this growth is just as important. When you use a professional service provider like BizIQ, we have the ability to scale our team to meet your needs. This can ensure you receive great service no matter how large your platform gets.
Paid Social Media Advertising
There are a variety of different parts of a social platform. One important part of this is advertising new products and services to customers. The BizIQ team can handle all the advertising for you. This can help to ensure you have an effective ad campaign in place to build awareness of your company and drive new business.
Social Media Managers in New Jersey
When you work with BizIQ for professional management, you will work directly with our dedicated social media team. Our social management packages offer several different services for your business that will help build your online presence.
Clearly Communicated Strategies
Having a clear strategy is important for all people involved. When you work with the BizIQ managers, they will create a clear strategy that is easy for everyone to follow. This way, there will be no surprises along the way.
Branded and Optimized Profiles
One very important part of the process is to improve your profile and ensure it's consistent across all platforms. Your BizIQ manager will handle this process for you. This way, when someone looks at your profile, they will see relevant information that improves your brand.
Meaningful and Impactful Posts
Anyone can post something onto digital media. What is important is making posts that are meaningful and impactful. As important as a good post is, a bad post can be detrimental for your social presence. When you have a manager, they will routinely make posts that will improve your presence and help build trust and credibility with your customers and prospects.
Regular Follow-ups
Getting a social media campaign up and running is not easy, and it requires a lot of evaluation along the way. When you work with a BuizIQ manager, they will follow up with you frequently. This will include assessing your progress and working with you to determine if changes are needed.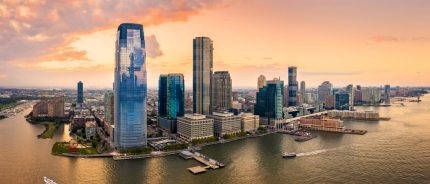 Helpful Resources in New Jersey
Anyone looking to grow a business in New Jersey needs to be made aware of solutions that can help to grow and manage the company. There are several resources in this state that can give you resources that are needed to develop your organization.
SBA – New Jersey
The SBA is a valuable federal organization that is designed to help provide capital to small businesses across the country. The SBA – New Jersey is a subsect of that organization that works to provide loans and other forms of capital to small businesses in New Jersey. Proceeds from these loans could be used to assist with your social media improvement.
New Jersey SCORE
Another organization that is dedicated to helping small businesses is New Jersey SCORE. This is a state program that offers a range of services and benefits to small businesses. Through the SCORE program, you could qualify for a variety of different loans or grants.
New Jersey Chamber of Commerce
The New Jersey Chamber of Commerce is another resource that you have to obtain small business loans. This organization is designed to help small businesses in the state of New Jersey. Depending on the industry that you are in, there could be a variety of grants available if it could help grow your company and eventually lead to the addition of new jobs.
Are you in need of Social Media
Management Services in New Jersey?
Having a continued online media presence is becoming more and more important each day. Today, billions of people across the world access these platforms daily and many of people use it as their primary source of news and information. Due to this, you need to make sure you can connect with as many of these people as possible. To do this, you should contact BizIQ today to work with a professional manager.
Social Media Management FAQs
It is natural to have questions for your potential management service provider. These are some of the most frequently asked questions by our BizIQ clients and prospects.