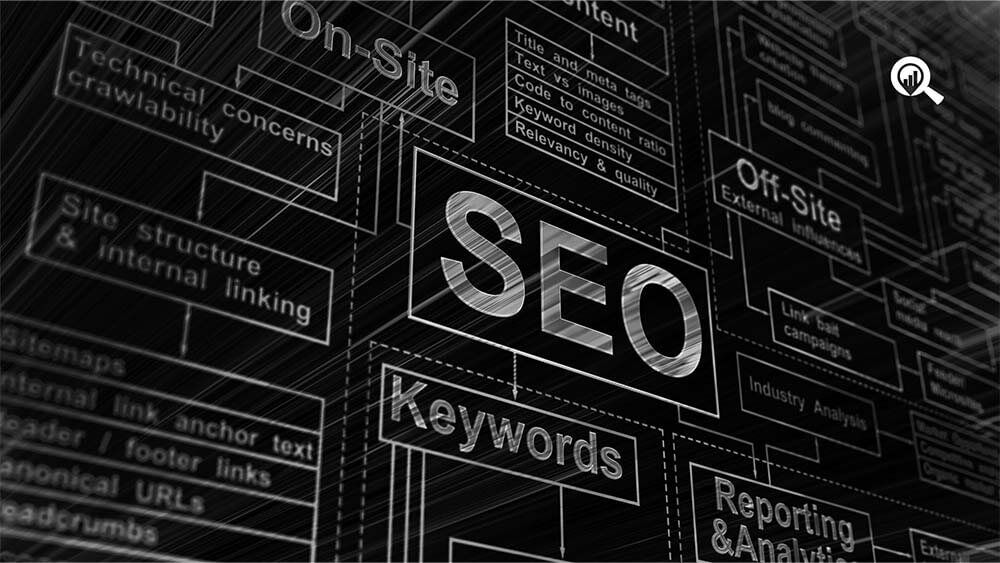 Local search engine optimization is a powerful digital marketing strategy that can boost your business's visibility within the local area. It can also help you attract more foot traffic, drive more conversions, and build your reputation. Local SEO ranking factors change often, so keeping up with them is essential. Here are ten local SEO tips for small business owners that will help you rank better in the local search ecosystem.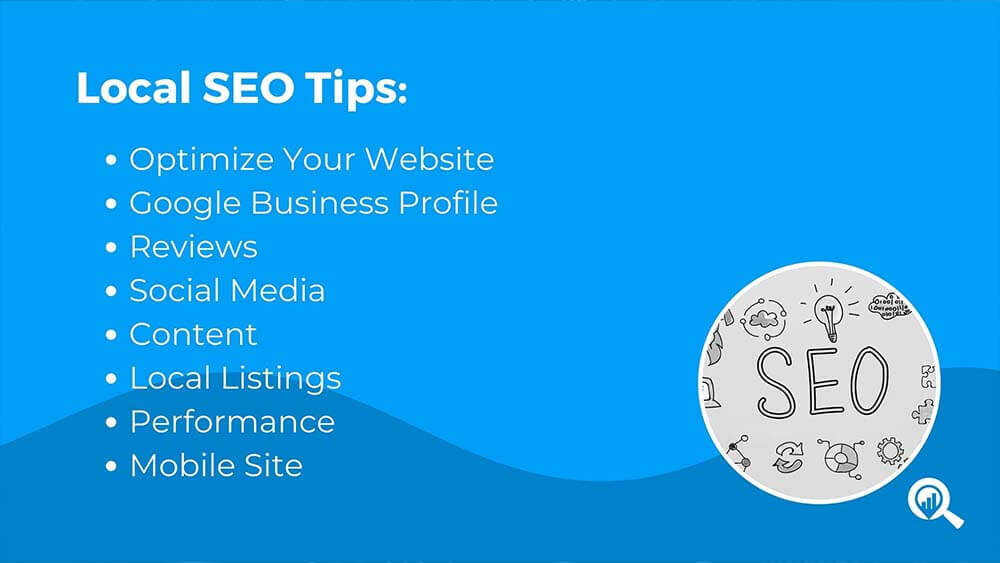 Optimize Your Website
Your website is one of your most important marketing tools, so optimizing it for search engines and user experience is vital. This way, you can get more traffic and convert visitors into customers.
Optimizing your website involves a variety of different factors, from content and design to SEO and speed. A well-optimized site is not only easy to navigate but also keeps visitors on your site longer and increases their chances of converting.
Users will leave a website that takes too long to load, so page speed is one of the most important things you can do to improve your online presence and increase conversions. You can optimize your site by using best practices and web performance monitoring tools to make it faster and more responsive.
The error rate is another metric you should monitor, as it will show you how many errors your site is encountering on a regular basis. This can help you figure out what could be causing them and how to prevent them.
Completing Your Google Business Profile
A complete Google Business Profile is a key part of getting more customers. It gives customers the information they need and helps Google find you more easily for local searches.
Adding your address, phone number, website, hours, and products and services isn't enough anymore; you must also include category-specific features like menus and restaurant reservations or star ratings for hotels.
Similarly, adding photos to your Business Profile can increase the number of calls, directions requests, and clicks through to your website. It's also a great way to get reviews!
Optimize Your Google Business Profile
Having a well-optimized Google Business Profile (GBP) listing is one of the best ways for local businesses to get found on search engines. Not only does this allow customers to find you quickly, but it also allows your business to be seen in the local pack – the first search results page that shows up when someone does a local search on their mobile device.
The key to optimizing your GBP is ensuring that all your business information is accurate, updated, and complete. This information is important because local search favors businesses with the most relevant information for each specific search query. Once your GBP is optimized, you can begin tracking its performance. This includes how customers find your listing and how they are engaging with it.
To access this data, log into your Google Business Profile account and click on the "Performance" tab. You'll see reports for direct searches, Google Maps views, website visits, and phone calls.
Tracking these metrics can help you understand how well your business is performing online and can give you insight into your digital marketing effectiveness. If you see a significant increase in the number of visitors to your listing, this could indicate that your business is attracting more customers than it was before. If you see a decrease in the number of visitors to your listing, it may be time to take a closer look at your marketing strategy and make improvements.
Ask for Reviews
One of the most effective ways to boost your local SEO is by encouraging your customers to leave reviews on popular online review platforms. These reviews not only help your brand stand out, but they can also drive new business.
Start by identifying your most loyal and repeat customers to get started with your review campaign. These people have been to your store several times or worked with you on multiple projects. Asking these customers to leave a review is an easy and low-cost way to improve your overall local SEO. You can do this by email, text message, or even directly on your social channels.
In addition to asking for reviews, it's important to track your performance so that you can see how well your review efforts are performing. By tracking your reviews and analyzing the data, you can identify areas needing improvement and address them.
While reviews are essential to the success of your business, it is important to remember that they can be difficult to acquire and maintain. It's important to know which tactics are effective and which aren't and to avoid risky practices that could result in negative reviews.
Optimize Your Social Media Profiles
Your social media profiles can be one of the best ways to optimize your local SEO efforts. However, you need to make sure that you have optimized them correctly.
Having a proper social media strategy is critical, as it can lead to increased brand exposure and sales. It also helps you drive traffic to your website and generate leads.
Once you have your profile set up, it's important to ensure that it includes all of the necessary information about your business and its location. This can include your business name, address, hours of operation, and contact information.
You should also be sure to include a good profile picture and logo. A professional-looking image can go a long way toward impressing potential customers and boosting your local SEO efforts. You should also be sure to update your profile regularly to keep it fresh and relevant.
Create High-Quality Content
Quality content is a great way to attract customers to your business. It should address the informational needs of your target audience, satisfy their questions, and give them a reason to come back.
Write informative articles that answer your audience's questions and offer insights they won't find anywhere else. This kind of content is popular and can help you rank higher in search engines.
Expert content can also be a great way to boost your authority as an industry thought leader. You can either create the content yourself or work with an external source like an influencer or industry organization.
Optimize Your Local Listings
There are a variety of tools that can help you optimize your local listings. These tools can make it easier for prospective customers to find you on the web, increasing your visibility and generating more leads.
One of the most important ways to improve your local search ranking is by optimizing your business profile on Google Business Profile (GBP). This includes your business name, address, and phone number. You can also add photos, store hours, and a compelling description to your Google Business Profile listing to attract more visitors.
Your profile is the first thing potential customers will see when they Google your business. The more accurate your information is, the better.
Another way to improve your Google Business profile is by updating it regularly with new and current information about your business. This can include photos, videos, and new hours of operation.
A local search algorithm prioritizes the most accurate information for users who are searching for businesses in their area. This means that if you have lots of user-generated data, like reviews and ratings, it's more likely that you will rank high in searches.
The right local listing management tool can streamline your company's efforts to update your listings on search engines, online directories, social media platforms, apps, and data aggregators. These tools can also help you remove duplicate listings and keep your profile accurate, which can help you rank higher in searches.
Track Your Performance
If you're a small business owner, then you know how important it is to have your website ranking high on Google. However, many small businesses do not have the time or resources to implement a successful SEO strategy for their website.
Taking the time to track your performance is crucial for making informed decisions about the direction you want to take your local SEO efforts. There are plenty of tools and resources that can help you monitor your progress and identify areas where you need to make changes or improvements.
In addition, you should also focus on monitoring your competitors' websites and ranking positions for local keywords. This can be done by analyzing their backlink profiles, page speed, and more. It's essential to keep track of your rankings and competitors' progress to see where you can improve and what you need to work on next.
One key local search ranking factor is the number of mentions of your business name, address, phone number, and website (NAP) on third-party sites. This is called citations and makes up 11 percent of Google's local pack ranking factors. If you want to improve your ranking, it's vital to make sure your NAP information is consistent on all citations and directories. This will help build trust with search engines and customers. In addition, it can help you acquire valuable backlinks that can benefit your local SEO campaign.
Optimize Your Citations
Citations are mentions of your business on directories, data aggregators, and other sites online. They contain your business's name, address, and phone number (NAP).
Local SEO citations can positively impact search engine rankings if they are accurate and consistently shared across reputable sites. They can also help to increase web traffic, build links and improve customer reviews.
Citations should be a part of any local SEO strategy, regardless of the size or scope of your company. They should be consistent and up to date on a variety of different locations, including your website, social media, and Google Business Profile page.
Keeping Up with Your Mobile Site
Mobile websites are an increasingly important factor in local SEO. With most searches happening on mobile devices, Google has recently released a significant new algorithm that looks to boost the performance of mobile-friendly sites, helping them rank higher than non-mobile optimized websites.
Optimizing your mobile site is an absolute must for any small business owner who wants to stay ahead of their competition. This includes creating a site that is responsive to mobile devices, adding contact information to your homepage, and using local keywords throughout your website.
A mobile-friendly site should be easy to read on a smartphone and feature contact information, maps, and an address. In addition, it should be easy for a customer to find your business on search engines.

Working with BizIQ
At BizIQ, we're not just another digital marketing agency – we're the game-changers you need to drive your business to the top! With over 26,000 satisfied clients and a proven track record of success, we know what it takes to make your affordable SEO campaigns soar. We are SEO experts! Whether you're looking to launch your first campaign or optimize your existing one, our team of experts is here to help you every step of the way. We'll work closely with you to understand your unique needs and goals and create a custom strategy that delivers the results you want. So only settle for something exceptional – partner with BizIQ today and experience the power of affordable SEO!