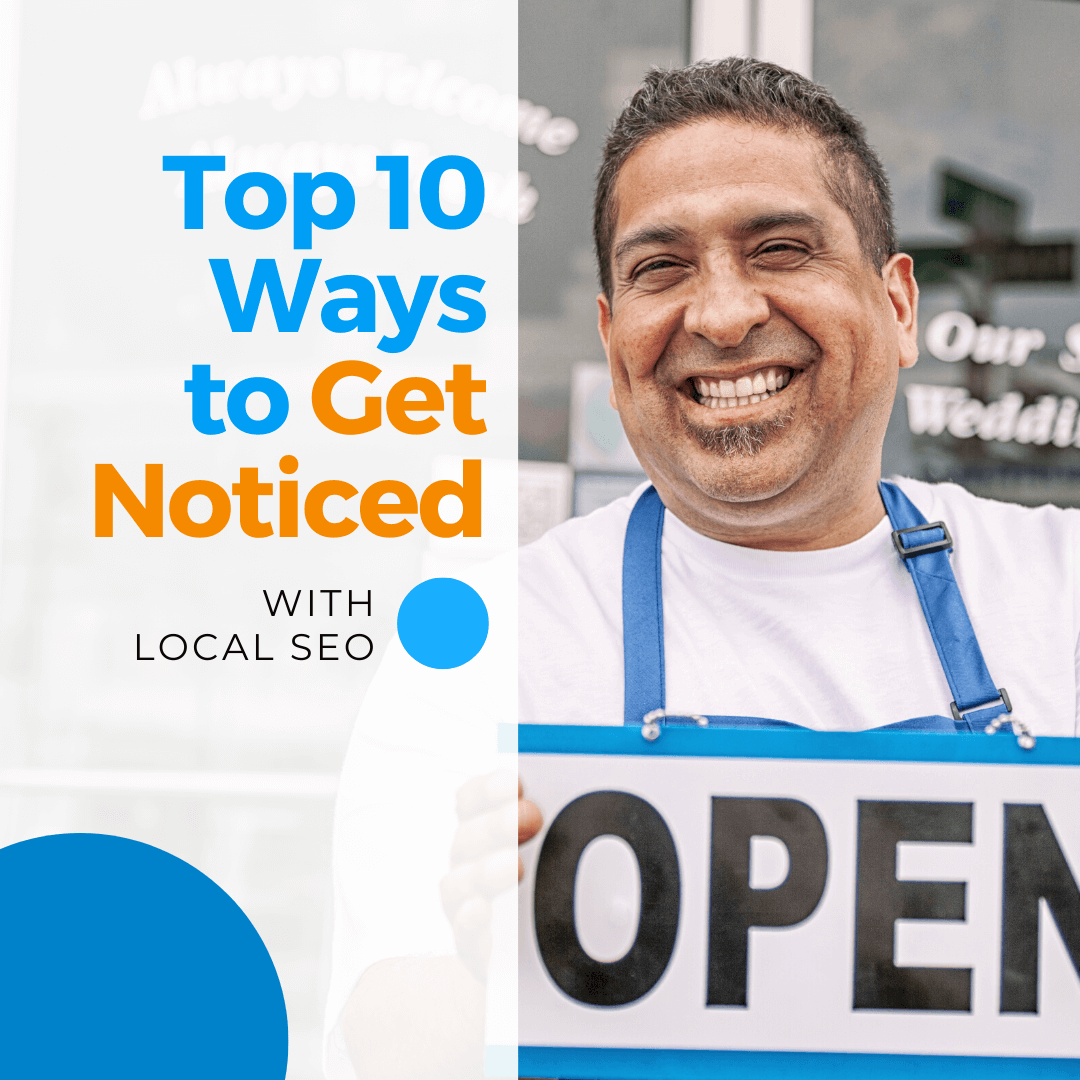 When your customers are searching for you online, they are motivated to pay a visit and likely to convert a sale. Oftentimes, your business is not even known to the potential customers; they just know that they want to find a local coffee shop, or local car repair shop, or are planning an out-of-town visit to your restaurant. 
Proven local SEO solutions are available to small business owners to help customers find them when they need them. When potential customers are researching where to go for a certain product or service, they more than likely are turning to Google searches to help them find it.
Capture these excited customers by ensuring your local SEO for small business is optimized to get to the top of Google search results. Let's explore the top 10 ways to gain visibility with local SEO.

1.Make Sure Your Website is Properly Indexed. This is the first step in any SEO strategy process. Before you can start adding in rich keywords, you need to know if your website is capable of being indexed by search engines. Otherwise, all of that work will be for nothing! When Google crawls through your website, they are indexing your pages; this is how they determine the ranking process. Google works to discover your content and add it to its index. Typically, this process is done automatically. However, there are a few key points that need to be considered. The most practical thing to do to manage your site's indexing capabilities is to hire a digital marketing firm for local businesses. Local marketing services have the technical know-how to ensure your site is running at its best, which will make every effort done thereafter more effective. 
2.Write Well, and Often. The base component of excellent SEO is solid content. Your content needs to be compelling, organic, interesting, and useful to your potential customer. In turn, this leads to Google recognition and page rank boosts. One thing to keep in mind when it comes to content is this: You are not just competing against other local business competitors. In fact, your content about a specific subject is also being evaluated against news websites, national brands that sell similar products, review sites, and informational websites. In order to stand out, you need to ensure your content is exceptional! However, be wary that the quality of your blog or website content is more important than quantity. You must create a content strategy that allows for alignment with your business goals, and should also vary so that you are not writing the same thing over and over. Utilize local news to inspire your local content, and be sure to include specific keywords on each page.
3.Link Building for an SEO Boost. Why are links so important? Well, they demonstrate to Google that your site is trustworthy because other websites are validating your content. Work to attract other websites to link to your by offering a guest blog post or sharing an event.
4.Boost Your Google Business Profile. A complete, accurate, and consistent Google Business Profile is one of the most essential tactics to get your SEO off the ground and running smoothly. This is because Google looks to its own tool as a trusted source, which gives your business an edge. Here's what a Google Business Profile can do for you:
Provide your location, phone number, and proper business name
Allows you to post video and images so customers can get a sense of your business and what it has to offer
Gives you the opportunity to list sales, events, and other special promotions that are attractive to customers
Offers the chance to communicate directly with customers through responding to reviews, messaging, and a Q&A feature
Allows you to include other information, like which payment methods you accept 
5.Accurately List Your Business. Google wants your business to remain consistent across all directories, listings, and other mentions of your business online. Wondering why? Because if there are inconsistencies, your customers will become frustrated — and Google places a high value on the searcher experience. Having inaccurate information online will hinder the searcher experience and lose you valuable visibility points. You don't want to risk having inaccurate business hours on the web and having a potential customer show up to a closed shop. If that happens, its unlikely they will try again. Use a tool like Moz Local or Semrush to help alleviate the time-consuming process of ensuring accurate listings all across the internet. 
6.Read and Respond to Local Reviews. A whopping 77 percent of local consumers say that they 'always' or 'regularly' read reviews when looking online for local businesses, according to a BrightLocal survey. Now, Google will say that when ranking for local traffic, they look for three main factors:
Relevance

Distance

Prominence
Local reviews and ratings are in the prominence category. According to Google, the number of reviews and the score of the review are factors; positive rankings can improve a local business' local search rank. Don't sleep on getting customer reviews! Here are some ways to get them:
Ask customers to provide a review after a sale is completed

Send reminder texts and/or emails to customers to ask a second time for a review

Respond to all reviews that are given and answer all questions posed in the review

If a negative review is received, work to provide excellent customer service when addressing the complaint
7.Utilize Applicable Local Schema Markup. Schema markup is a structured data that gives web crawlers an easy way to search your site and therefore better understand what your page is saying. While schema markup is not a ranking factor for search engine results, it is used by Google and other search engines to better match your page's content to search queries. Websites that are on top of their scheme can enjoy the benefits of ranking more highly in rich results by noticing information like breadcrumbs, FAQs, sitelinks, and reviews. 
8.Optimize Voice Search. So many more people are utilizing voice activated technology to search the web. Household staples like Google Home and Alexa are two prime examples, as well as voice queries on enabled smartphones. The best way to capture voice queries is to ensure your website is rich with long-tail keywords that are conversational and match the way a person would vocally ask a question, versus how they would type it. Think about:
How to answer the basics questions that begin with "who, what, when, where, why, and how". Many voice searches begin with these questions, so preemptively answering them will allow your site to be searched more effectively.
Consider the intent of your customer. Any question that your potential customer may ask out loud should have a readily available answer prominently displayed on your website. 
9.Engage with Online Business Directories. Don't forget to list your business' information on local search directories. Some examples include:
Local Chamber of Commerce sites
Local business association sites
This gives you the opportunity to get your business' name, address, and phone number in as many places as possible, which boosts your SEO and earns you some trustworthiness points from Google.
10.Write One Page for Each Product or Service You Have. It is tempting to load up your homepage with all of your products and services and then call it a day. Definitely make sure your products and services are featured on your homepage, but take it a step further. Make an additional web page featuring just one product or service. This is a space where you can include numerous keywords related to that specific product or service and write as much as you can about it. Keyword-rich pages like this are favorable when considering page rank. What if you do not have numerous products and services? Then you can take this same concept and apply it to specific location pages. Think about your service area and there is surely more than one location you are drawing customers from. Make a location-specific page dedicated to each neighborhood or neighboring town that you want to target with local SEO. 
Gain Visibility with Local SEO Solutions and a Digital Marketing Company for Local Businesses
Give your local business the opportunity to thrive with the help of small business local SEO. The SEO and digital marketing experts at BizIQ are here to help local businesses get noticed and outshine the competition. Our local business SEO services are geared toward busy business owners. We offer local SEO packages that are kind to every budget, without sacrificing strategy. Local SEO company pricing can vary, but we simplify the process by showcasing our capabilities within a variety of price points. 
When you need help with local SEO, you can find it from a local marketing service like BizIQ. Digital marketing for local businesses is a service we take great pride in offering to help clients like you achieve growth and strategy goals this year.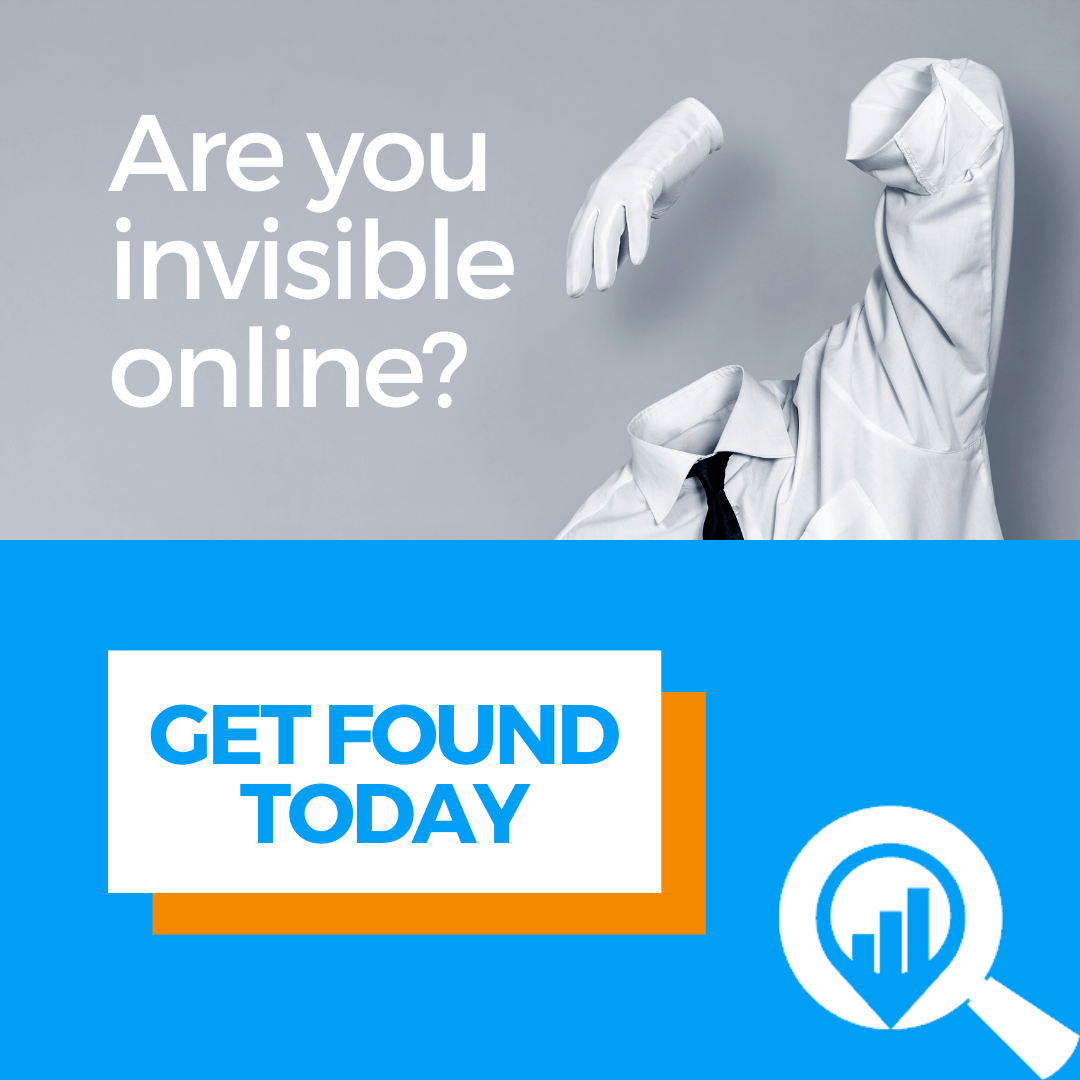 Top Ways to Gain Visibility with Local SEO for Small Businesses FAQ
Why are Local SEO Solutions for Small Businesses Important? When your local business engages in local SEO, you are ensuring that your website gets to the top of Google search results. Making the effort to optimize for local SEO will put you above your competitors and give you the opportunity to transform clicks to sales. 
Why is Content so Important to Local SEO? SEO is achieved on the page, so making sure your website content is interesting, valuable, and informative is the key to achieving higher search result ranks. Within that content, you must include essential local SEO keywords to improve your chances of being positively recognized by search engines. 
Is it Worth it to Pursue Directory Listings? Yes! Directory listings are a great way to enhance your local SEO strategies. By listing your business on a variety of directory listing sites and including your business' name, address, and phone number, you will achieve a boost in page ranks.