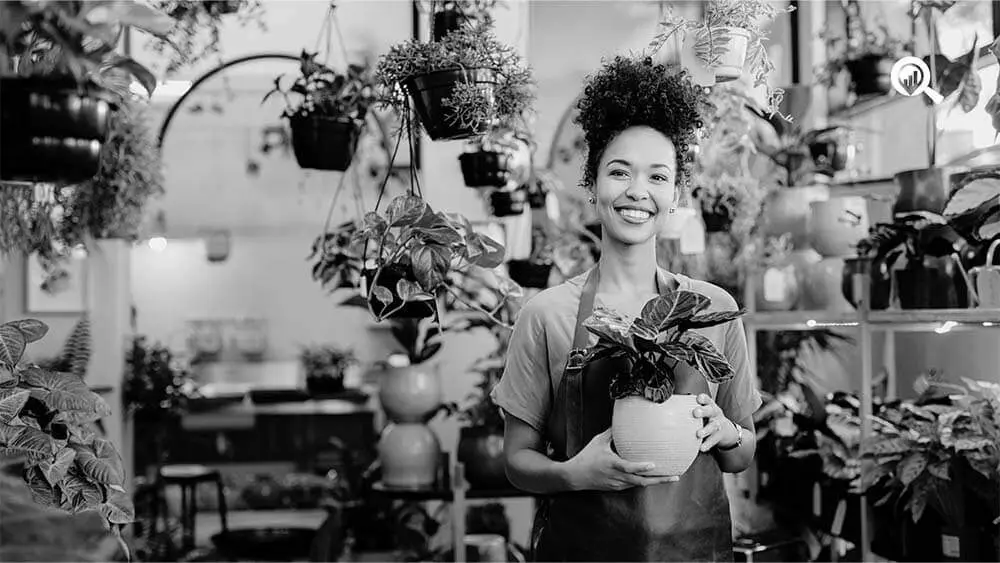 Local SEO is a vital component of small business marketing, as it helps businesses increase their online visibility and attract more customers. Fortunately, there are a number of tools to help you improve your local SEO. These include Google Business Profile, Yelp, WhiteSpark, Yext, and Moz Local!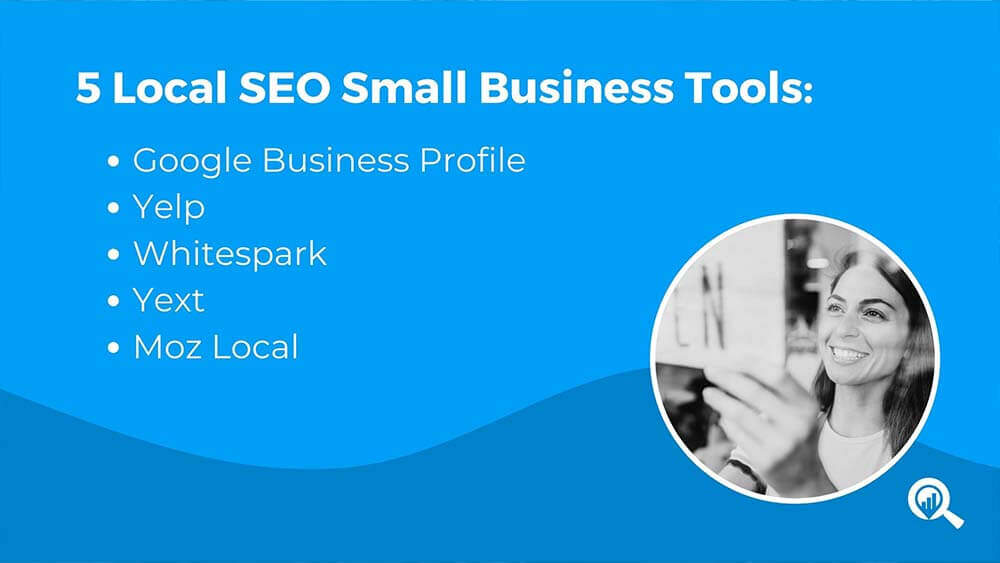 Google Business Profile
Google Business Profile (GBP) is a valuable tool that can help small businesses establish their presence on the internet and increase visibility. It allows you to manage and optimize your online profile, maps, and Google search engine results pages (SERPs).
GBP is a great place to build and share visual content that can drive local discovery. Posting images to your profile regularly can improve the quality of your feed and encourage customers to visit your business.
Whether you are a coffee shop, a hair salon, or an interior design company, GBP is a free and efficient way to promote your business. It allows you to set your profile photo and cover photo and provide information about your services.
In addition, your GBP provides a location and hours of operation for your business, which can help boost your website's rankings in local searches. This is especially important for small businesses, as people often use discovery searches when looking for products and services that are local to them.
You can also create a FAQ section on your business's Google Business Profile listing, which is great for answering potential customers' questions about your product or service. This helps potential customers clear any doubts they may have, which can lead to a greater likelihood of purchasing from you.
Yelp
Yelp is a free, user-generated business review and rating site that connects consumers with local businesses. It was founded in San Francisco in 2004 and has grown to be a trusted resource for evaluating and connecting with local businesses.
Using Yelp in conjunction with other local marketing tools like social media is a good idea. It has a large base of active users who can help you grow your client's local presence by recommending your business to their friends and followers.
In addition, a good Yelp listing can improve your clients' SEO ranking, especially when it is linked to their website. By updating your Yelp profile regularly and adding business information to your website, you can attract the attention of search engines and rank higher in local searches.
Your business information needs to be accurate on Yelp, including your name, address, and phone number (NAP). It is also important to link every profile to appropriate categories so that you can easily find it when searching for your type of business on Yelp.
You should also ensure that your Yelp profile is verified, which will show customers and other Yelpers that your business is legitimate. The verification process can take up to two days and will require your business to verify its identity.
Once you have verified and claimed your business, it is important to update your business information. This includes your NAP, hours of operation, and business description. You should also include photos and links to your website on your business profile.
While Yelp has some cons, such as the "Yelp Filter" and the possibility of a competitor showing up on your page, it is an effective tool for small business owners to market themselves to local customers. It can also be used to incentivize customer check-ins.
WhiteSpark
WhiteSpark is an SEO software company that offers a wide range of local search software and services to help businesses improve their rankings, find new leads, and grow their audiences. Their products and services include citation building, search engine ranking trackers, review generation, and online listing management.
One of the most unique features of WhiteSpark is its Local Rank Tracker, which lets you track how your website ranks for any location across Google and Bing. This feature is particularly useful for small businesses that operate in a specific geographical area.
Another great feature is the ability to track your ranking on YouTube. Many small business owners use YouTube to drive traffic to their websites. Seeing how your videos are performing in search engines is key to optimizing the video for higher visibility.
It is also possible to buy a standalone Reputation Builder plan, which costs $55 per location and allows you to send up to 3,000 email requests and 300 SMS text messages each month. This is a very affordable option for businesses that want to increase their reputation.
In addition to its various tools, WhiteSpark also has a service that helps you consolidate your online listings so they are consistent with your business's address, phone number, and hours of operation. This alternative to Yext can save you money in the long run by eliminating the need to pay subscription fees for each location.
Yext
Yext is an all-in-one solution for improving your online presence and marketing. It can help you claim your business listings, update your information, and track your business's ranking in local searches. It also helps you respond to reviews and manage your reputation.
Accurate information on your listings is critical to your local SEO success. Inconsistent or incorrect information can hurt your reputation and drive customers away from you. Yext helps you create consistency across all your directories and websites, which can lead to better rankings and higher ROI from your marketing campaigns.
Its Listing Management Tool (LMT) automates the process of creating and managing your business listings on search engines, social media, and apps. It also updates data automatically and notifies you of changes to your listings without needing to log in to each site individually.
You can also use its Knowledge Manager to answer common questions about your business. This allows customers to get the answers they need and stay engaged with your brand.
Aside from its local SEO tools, Yext also offers a range of other features to help you manage your brand. This includes Yext Pages, which integrates with your Google Business Profile to update your listing and remove duplicates. It also provides a single source of truth for your location, staff details, promotions, and hours.
Yext also has a free plan, which helps you manage your listings and updates. However, they charge a monthly fee for their premium services. These premium services include a citation builder and reputation management tools.
Moz Local
Moz Local is a software product that helps businesses maximize their online presence, increase consumer engagement, and enhance visibility in local searches. It allows users to manage their business listings, reputation, and online reviews on Google, Facebook, and other sites. It also offers a free "Check Listing" report that gives users a snapshot of their citation performance across the web.
Having your local business listed on search engines like Google is crucial for increasing sales. It is the first place many customers go when searching for a business in their area, and it can often be the difference between them choosing your competitor and you.
With a tool like Moz Local, you can easily add and update your local business listings on a variety of platforms, including Google Business Profile, Yelp, Facebook Places, and Foursquare. You can also respond to reviews and post updates and offers, all from a single dashboard.
In addition, it also distributes location data to multiple websites and helps you manage your reputation with robust review management and automated posting of news, specials, and opening times. Its powerful syndication and distribution technology helps improve your business's local SEO by ensuring that your location data is correct and consistent across the internet.
Its tools allow you to track onsite issues, rank your Google business in search, monitor traffic performance and social growth, benchmark against competition, copy competitors' best backlinks, and much more.
Moz Local has two pricing tiers, the Basic plan at $129 per year and the Plus plan at $199. The Plus plan includes the ability to syndicate your business information to the 10 citation sites and aggregators that Moz partners with.

Working with BizIQ
At BizIQ, we're not just another digital marketing agency – we're the game-changers you need to drive your business to the top! With over 26,000 satisfied clients and a proven track record of success, we know what it takes to make your affordable SEO campaigns soar. We are SEO experts! Whether you're looking to launch your first campaign or optimize your existing one, our team of experts is here to help you every step of the way. We'll work closely with you to understand your unique needs and goals and create a custom strategy that delivers the results you want. So only settle for something exceptional – partner with BizIQ today and experience the power of affordable SEO!