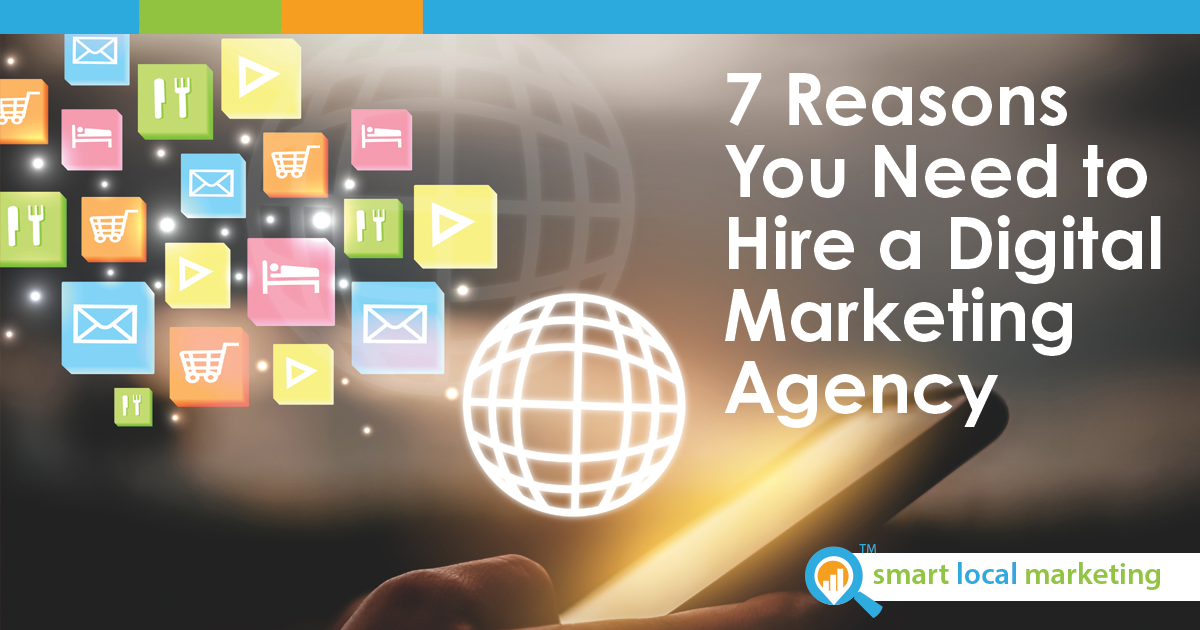 The advent of the internet and its rapid adoption has significantly transformed the global marketplace. It has provided business owners with countless opportunities to engage the masses and market their products.
In this fast-paced world of digitization, it's increasingly becoming challenging for organizations to maintain on-board professionals. Why? Technology keeps on changing by the day. With new inventions come new demands and the need to keep your in-house staff abreast with every emerging advancement. For digital marketing, this means continually training your employees, hiring new experts to tend to your changing needs, or both. Whatever the approach you take, you will end up spending more time and money than you would if you hired a digital marketing agency.
For these and other reasons, many businesses are now outsourcing marketing tasks that they traditionally handled in-house. Read on to find out why subscribing to a digital marketing company's services is one of the best investments you will ever make.
1. It Frees You to Focus More on Running Your Business
If you've ever tried managing any marketing campaign, you know how handy (and sometimes messy) it can get. Successful digital marketing demands a lot of patience and devotion, and time. If you're not careful, you'll find yourself concentrating fully on marketing at the expense of other core business tasks.
Whether you want to concentrate more on strategizing your growth, research, or improving your operating efficiency, the trick is hiring a digital marketing agency. They will handle all the routine marketing roles and leave you to focus more on growing your business.
2. Digital Marketing Agencies Have Experienced Experts
Like every other technology concept, digital marketing is quite sophisticated. It's more than just having great ideas. You need expertise and adequate experience to convert these ideas into actionable processes to derive the desired results. 
A competent digital marketing company has a deep bench of professionals with experience in helping several other organizations like yours. Thanks to this, they understand the market trends, areas to focus on, and just the right tools to use. Therefore, they create and implement marketing strategies from an informed perspective, unlike you, who'll try and err several times before getting it right.
3. Access to The Best Marketing Tools
Besides knowledge and experience, you will also need specific tools to run your digital marketing campaigns. With the online marketing dynamics evolving as rapidly as they do, sometimes businesses may not even be aware of the tools that they need. Or, they may not have the financial muscles to acquire all of them, especially for small and medium-sized businesses.
Fortunately, you can hire a digital marketing agency and let them worry about the acquisition and maintenance of all the relevant tools. In any case, it's their responsibility to have specialized tools for their trade. This means accessing all the advanced online marketing equipment that you wouldn't have afforded on your own for your small to medium-sized business.
4. Cut Down on Marketing Expenses
Digital marketing is costly, and maintaining an in-house marketing team is even more expensive. It means having full-time salaried marketing experts who are entitled to bonuses and allowances. You must also occasionally facilitate capacity building to keep them at par with market trends. You haven't considered the costs of acquiring marketing tools and ensuring that they work efficiently. Let's not talk about the costs of research, strategy development and deployment, and follow-ups on ROI. All these require money, a lot of money.
Alternatively, you can escape all these hassles by transferring the cost burden to a digital marketing agency. At just a fraction of your marketing budget, the agency handles everything from hiring and remuneration of experts to acquiring and maintaining tools.
5. You'll Always Be Ahead of The Trends
 You must be familiar with how volatile the digital marketing scene can be. Better tactics keep on emerging, and search engines continually update their ranking algorithms. It's almost impossible to keep up with all these changes unless you are a dedicated digital marketing expert. It demands a lot of time and expertise. Also, not every emerging fuss will apply to your business or line of practice.
If you can't stay at the top of all these, a digital marketing agency can do so on your behalf. It's their job to be abreast with all the market trends and identify and suggest their clients' right ones.
6. New Ideas & A Broader Perspective
Digital marketing agencies always have several experts specialized in different marketing fields. You can't substitute all these specialists with just a handful of in-house experts and expect the same results.
Besides, an internal marketing department is only limited to their experience within your organization. An agency's specialist serves several clients, enabling them to see things from a broader perspective. They can, therefore, roll out more precise marketing campaigns with higher success rates.
7. Everything Is Measured
Every business investment comes with an ROI. The problem with measuring your digital marketing campaigns' ROI is that it's quite challenging to define the KPIs.
When you work with a professional digital marketing company, the first thing they do is understand your marketing goals. They then tailor programs with these objectives in mind. Finally, they'll lay down precise performance indicators to help you measure the ROI of every marketing effort. This way, you don't blindly launch marketing campaigns without knowing what to expect in return. Again, KPIs help you identify best-performing strategies and where you may need to make improvements.
Looking to Hire a Professional Digital Marketing Agency?
BizIQ specializes in helping small to medium-sized businesses across the U.S. with efficient and cost-effective digital marketing solutions. We are also a small business like yours, so we fully identify with your struggles and understand your aspirations.
Call us now at (888) 416-9800, or visit our website to Get a Free Analysis & Quote.