Lawyers are sought after on the internet every day, and the competition is very high. As an attorney, you need to ensure that potential customers can find you easily. You can achieve this through Search Engine Optimization.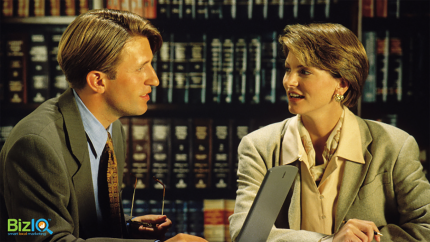 Here are seven SEO tips you can employ on your law firm website to increase traffic and maintain customers.
1. Citations and GMB Listings
What are citations?
Online Citations are when other websites mention your law firm. They're a vital ranking factor in Google local online search results, especially when they're from reputable online sites. It may be your business name, business address, or telephone number. Like reviews, citations add authenticity, credibility, context, and relevance to your law firm.
Citations can be structured or unstructured. Structured citations are found in online directories such as The Yellow Pages, while you can find unstructured citations on blogs, media websites, and government websites, among others.
Whether structured or unstructured, always choose quality. That means directories that have the best domain authority, such as Avvo, Lawyers.com, and FindLaw.com.
GMB Listings for Law Firms
Your Google My Business listing is where all the information on your law firms resides. You should ensure that all the information is correct and follows the Google business guidelines. Filling out the GMB page is vital to improve your rankings. It is also essential to ensure that there are no duplicates of your law firm's name or address as this could hurt your SEO campaign.
Search your law firm on plus.google.com, note your GMB page URL and ask Google to remove any duplicates in case there are any.
2. Review Signals
Reviews are another ranking indicator on Google. That makes them an essential component of any law firm's SEO strategy. For a new customer to trust you enough and seek your services, they need to hear from satisfied customers. Reviewers are your corroborating evidence.
According to Bright Local's 2017 Local Consumer Review Survey, more than 85% of internet users trust online reviews just as they trust personal recommendations. Some of the most trusted review sites include Google, Facebook, and Yelp. Remind your customers to leave their reviews on these platforms so that potential customers can view your rating and choose you.
3. Keywords and Topic Clusters
An effective approach that you can use in your keyword targeting efforts is focusing on the customer journey. In this SEO strategy, you choose keywords based on the specific phase of the customer journey.
The first phase is the awareness phase customers are trying to figure out if you offer the services they seek. Keyword phrases in this phase are often presented as questions. The most significant advantage of this is that it gives visibility to long-tail keyword phrases that are good for rankings.
The next phase is the evaluation phase. This phase is where a potential customer has decided that your services are relevant to their needs but needs a bit more convincing. Keywords such as best law firm, and topics around your reviews, and your firm's successful cases are important in this phase.
The last phase is transactional queries. At this point, a customer intends to buy your services. Therefore, transactional terms that best describe your practice are best to use in content.
4. Website Tips
Every element on your website needs to be optimized to ensure your website receives relevant traffic. Optimizing your website involves creating unique content, easy navigation, and choosing keywords that match your area of expertise.
Use commonly searched keywords, including those used by competitors.
Optimize the structure of your website by removing irrelevant content.
Use H1, H2, and H3 headings for better organization.
Security – Every customer needs to be assured of the safety of their information when they visit your site.
Site speed- if your pages load too slowly, chances are that customers will go to the competition
Call to action- at the end of every piece of content, ensure you make it easy for customers to contact you or visit your law firm. They might want to hire you, or they may have more questions. Every page on your website needs to have your contact information, including telephone numbers and addresses.
5. Internal Linking
Internal links are relevant in three ways when it comes to search. One of the most important ways is by helping search engines find your pages.
All your hypertext links should include descriptive words that are relevant to the pages they are linked to.
Secondly, your internal links should be relevant to the query. The relevancy of your internal links is critical to ensuring your page is ranked well by search engines.
Thirdly, internal links make it easy for potential customers to use your site.
6. External Links
External linking involves linking to authoritative sites, which increases the chances of attracting more visitors to your law firm. It is vital in creating and building relationships and thereby expanding reach. Including external links shows potential customers that you care about them and are willing to give them more resources to explore the topic.
7. Analyze User behavior
Analyzing the user behavior on your website helps you to improve on your website. Improving aspects of your site that are not well optimized can help you increase conversion rates. Focus on popular user paths, popular sources of traffic, popular content, and pop-ups that increase bounce rates.
Final Thoughts
The above tips can exponentially increase traffic to your law firm's website and therefore increase conversions. The more optimized your site is, the easier it will be for potential customers to find you online. Continually optimizing your site will keep you ahead of the competition. Need help getting it done? Check out our SEO services for small businesses.