With every business striving to gain an online presence, and competition shooting exponentially, it is imperative to deploy the correct SEO strategies to drive the right traffic to your platform. Unfortunately, SEO is quite diverse, demanding, and perhaps not something you will learn in a short while to grow your brand. That is why most start-up companies consider hiring a specialist for the best quick results.
But even so, landing an agency that guarantees high ranking regardless of your niche is the next hardest thing. The last thing you want is to hire an incompetent company that makes the least adjustments to your website and convinces you it is ranking, right? 
Well, we understand that pain and the financial strain it can cause to your small business. And that is exactly why we made this guide—just for you! So, why not read along? 
First things first;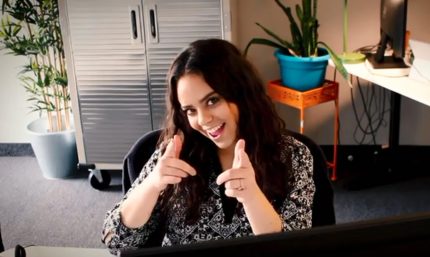 What are the Advantages of Hiring a Local SEO Agency? 
Be sure of success in your ranking
Have you been reading SEO blogs, journals, and publications, and now you feel competent enough to get your brand off the ground? Well, we will be brutally honest with you. SEO is way much more complicated than you've ever projected. For some of the best experts you can point out to, it has taken them years of in-depth learning, testing, failure, and finally, the success you are seeing. 
Its diversity ranges from On-site practices such as keyword optimization in the website content to Off-page application that involves backlinking, redirects, and crawlability, just to mention a few. Well, these are deep concepts; but for an expert who has mastered the ins and outs of the practice, they will tune everything right to get your website to the top of Search Engine Result Pages (SERPs).
SEO is DYNAMIC! You will drive credible traffic
To simply put it, it is not a one-time thing. Search engines are always adding new features, rules, and principles that will make your website lag behind if you are not following up on the updates. And of course, the tech-giants do this to give every business a fair chance that follows the best practices. 
Perhaps you have read somewhere that using many keywords will rank your website better. But honestly, that is a LIE. If you stuff in keywords, search engine crawlers will notice that and rank down your site. These companies are always looking into ways to phase out black hat strategists who engage in these malpractices to drive unmerited traffic. 
Fortunately, local SEO agencies understand this.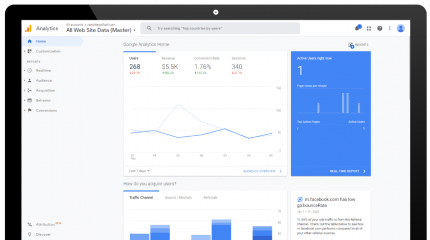 Boost your revenue through analytics
Now that you have the right traffic on your site, how will an agency help? Well, these are experts who have mastered website analytics from diverse perspectives. They will guide and help you learn the ropes of translating your analytics into revenue. 
The worst thing that can ever happen to a website manager is the inability to use the statistics they get from analytics to grow their brand. Experts will teach you how to study conversion rates, monitor your ROI and campaign metrics, and achieve better results. Ultimately, you will generate more prospects and increase your returns.
Create time for your best talent
Landing a professional local agency that is always willing to go the extra mile for the best results is an asset you should keep. It will help you concentrate on growing your business in other respects, while you are sure that your online visibility is well catered for. With more free time away from content writing, link building, and monitoring website performance, you will improve your productivity in what you do best. 
Concentrate on building your team 
One of the reasons for delegating your campaigns to an expert agency is to create time to engage with your team, right? By reasoning out with your team, you can devise even better ways of growing your business and other aspects. Also, remember that as a lead, how your business thrives or survives depends on the skills of your team. So, use this time to equip them with handy skills relevant to your business.
6 Ways to Spot a Top Local SEO Company
They are eager to LEARN your business  
Now, this is perhaps the most important thing to keep an eye on. Any professional, regardless of the service they are offering you, will always want to learn your business. Well, perhaps that is too general. But when it comes to search engine optimization, it means everything. That forms the basis of keyword research and other strategies that are business-specific. 
First of all, the company will want to know your brand's niche, interests, location, how long you've been in the industry, whether you tried other strategies before, and your goals for the campaign to mention a few. That way, you can be sure the specialist is keen to identify the approaches that will work best for you.
Demonstrated competence in local SEO
If you are looking to market your business within a specific region, be sure to ascertain the agency's proficiency with local SEO. It would be better to consider a company that has specialized in that. As we pointed out earlier, search engine companies are always adding more algorithms to improve user experience.
The algorithm for local SEO adds "near me" to everything you search even if you did not include the phrase. That's why, for every search, you will always get different results depending on your location. 
So, such a specialist will help you dominate your locality.
Experience in link building
How is the agency planning to tackle link building? You may have heard that links are the currency of the internet, but honestly, they are the bread and butter of SEO. 
A website without links from authoritative sites cannot stand the ranking algorithms of search engines. Those external links are also known as backlinks or inbound links. Internal linking can also help interlink various pages of your website. 
Ultimately, link building using both On-site and Off-site optimization increases search engine crawling, indexing, and eventually boosts your ranking. That's why you don't want to assume its value.
Clear strategies for local citations
Local citation campaign involves getting mentions from different sites on the internet such as websites, apps, local business directories, and social media. Again, this strategy aims at boosting your visibility on the internet by your target audience. 
There are three main types of local citations: Major Local Business Data Platforms, Geographical or industry-specific local citation, and the wider web. So, consider gauging their expertise in these and how they can apply in your business. 
Are well-versed with reputable SEO tools
Currently, hundreds, if not thousands of tools are available in the market. They all use different algorithms to retrieve appropriate keywords for content writing and On-site optimization. Ask to know what tools the agency uses, and perhaps why they prefer them.
Typically, a professional agency will always prefer premium tools for the best features and functionalities. Some of the tools that have dominated the industry include Moz Pro, Ahrefs, SEMrush, Majestic, and Raven tools. 
Conversant with Webmasters and strictly adheres to its guidelines
Generally, there are different approaches to getting the website to the top of SERPs—either legitimate or illicit. That is why we have three categories of specialists: White hat, gray hat, and black hat specialists. 
A white hat company follows all Webmaster and quality rater guidelines to strategies to achieve credible ranking as opposed to gray and black hat specialists. And because you don't want to hurt your business, be sure to hire a white hat local agency.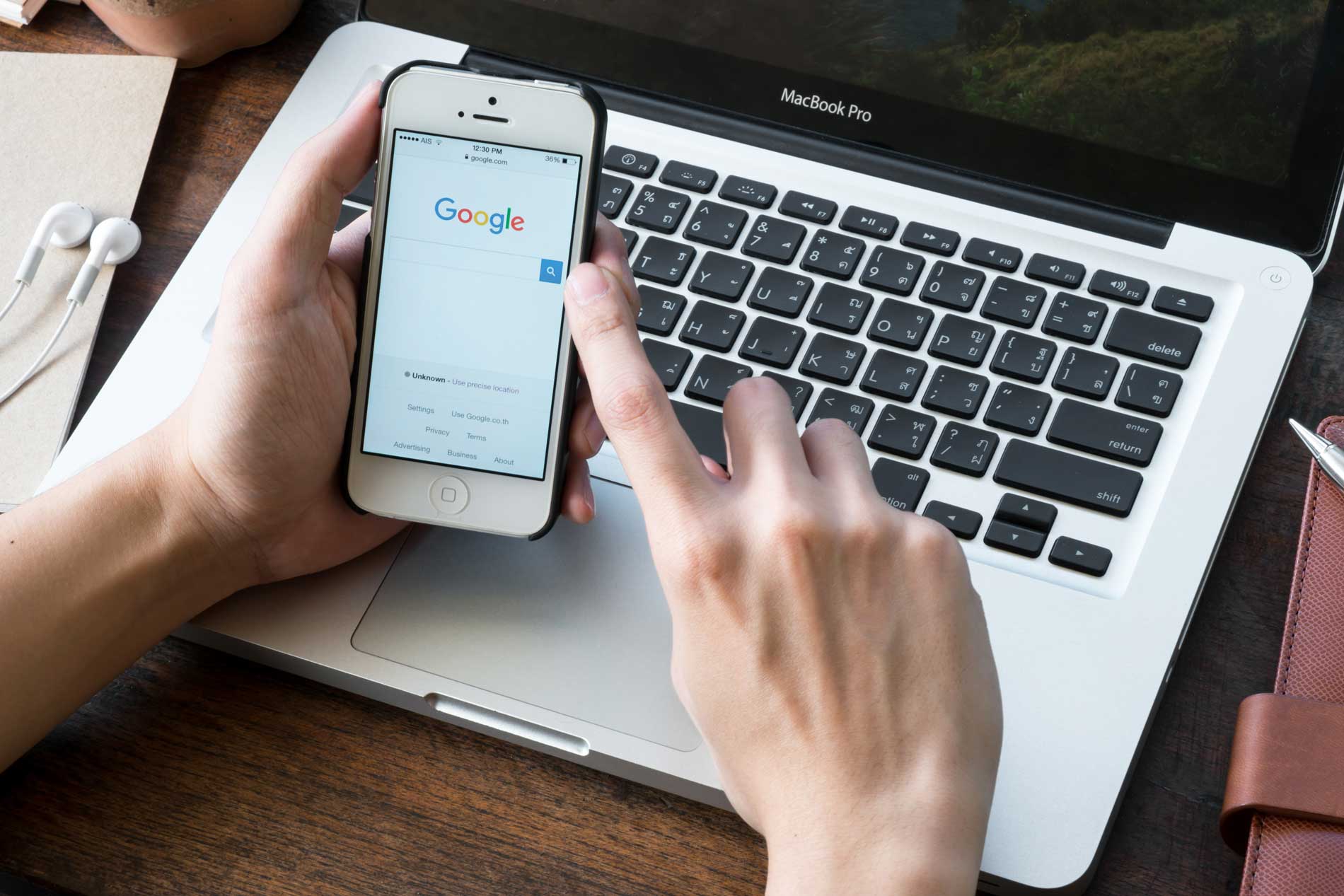 6 Red Flags to Watch for When Vetting SEO Companies
Your website will rank FIRST
Whether they claim to have a "special relationship" or a "submission priority" with Google, just RUN! Google published that nobody can guarantee a number 1 ranking on the SERPs. The tech-giant also declined claims that it has a "priority submit" with some agencies. 
As we mentioned earlier, the metrics that Google uses are quite diverse and dynamic. What works today can get outdated overnight. That is why you will never find a professional SEO agency giving such exaggerated claims. All they can do is use Google's SEO best practices. 
We will get you innumerable backlinks.
It is true; the company may get you numerous backlinks and even provide you with evidence. But do not be deceived. The truth is, some agencies use unethical means to generate backlinks. For instance, some pay to get links or use link spamming on online platforms such as blog comments, discussion groups, or guestbooks.  
But gone are the days when quantity could work. Currently, search engines only recognize backlinks from authoritative sites. Too many backlinks from low-quality sites will only lower your ranking. 
BUT don't get it twisted. Backlinks are GOLD in SEO—have as many as you can. But again, be sure they are from authoritative sites. 
Too much jargon and no record of success 
A competent local agency won't say much without attaching a proof to back up their claims. They are confident that their services are the best and will benefit your business. They have a clear plan of how to go about your project and will use the most straightforward words to get their point across.
 For a start-up company or a scammer who is just after your funds, they will throw you all the jargon because you have no idea what it means. They will strive to sound experienced and professional, just to win you. So, watch out that lest you fall for their trap.
The agency's website is invisible on the internet
"Charity begins at home," they say. So the first portfolio of an SEO agency should always be the metrics of their online presence. That is the surest way of proving their capacity to manage your project. 
So, if you are gauging many SEO agencies at once, here is a trick: Ask each of them to provide the keywords they rank for, then do your analysis, and select the best. 
Afraid of producing previous performance metrics
Any successful agency will always want to share their success story, regardless of how small it is. Note that some agencies may not have the best metrics from some of their previous projects. But you know what? Those are the agencies that are always willing to go the extra mile to build a portfolio with your brand. The vice versa is also true. 
 The main takeaway here is, don't go for an agency that is afraid to share what they have done in the past. It's either they have worked on any project—which is nigh impossible, their results are terrible, or are just scammers.
No packages for different services
In SEO, there can never be a standard price for all packages. You know why? Businesses' needs are quite diverse. Different niches require different levels of commitment; businesses experience different levels of competition, audience, and many other variations. And actually, that applies to SEO too!
So tell me, with all these disparities, would you expect a professional company to have fixed rates? Your answer is as correct as mine—there is a serious cause for alarm. Such professionals will first take their time to learn your business and gauge the weight of your requirements, and only then will they quote a price for you. Otherwise, you are up for a disappointment.
The Bottom Line
Generally, there are many reasons you will need to hire an adept local agency. You will save your time, boost your brand, drive more traffic, and eventually scale up your returns. But even before experiencing that, you will have to go through a rigorous exercise of selecting the best company. And because the industry is not very secure, you must watch out some signs, lest you get exploited. 
But here is the good news; 
At BizIQ, we have been helping small businesses to increase their traffic, leads, and sales in the US and beyond. We have produced great success stories, thanks to our ethical practices that work. As a true reflection of a typical top local company we have just discussed, you can be confident of the best results ever.