Every business wants to be found on the internet. Some small business owners choose to invest in online directories listings while others opt instead for a website. Not all business owners are aware, however, that these very different platforms often provide better results when they are working conjointly. Each has its own pros and cons, so today, we'll be talking about how small businesses can use the best aspects of each of these important tools to help establish and expand their unique brand through online marketing.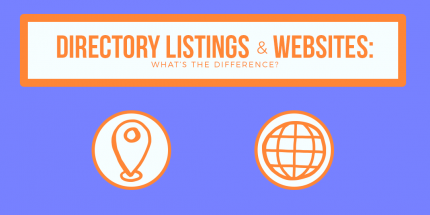 Business Listings: a Virtual Phone Book
Local business listings are a wonderful way to display your business' information online. A local listing, or "citation" as they're often called, is aimed at a local audience. Similar in purpose to a virtual phone book, these listings will provide your clients with simple facts such as your business name, address, phone number, hours of operation, and the type of product or service you provide. Some allow for the addition of photos which help to authenticate the existence of your business and build credibility. One of the most powerful business listings available today is known as Google My Business.
Why Google My Business Listings Are So Important
The Google My Business listing is particularly important because it allows the business owner to manage the presentation of their brand on Google Maps. In fact, without a Google My Business listing, your small business cannot appear on Google Maps at all! With so many consumers using Google Maps searches to locate local businesses, without a Google My Business Listing, the chances that your local business will be found are severely diminished.
Google My Business is also a valuable tool for gaining insight into the fruits of your online labors. The built-in reporting dashboard makes it easy to see how many times the business has been viewed on an organic or maps search, how often driving directions to the business were requested from a cell phone navigation system, and how many phone calls were placed directly from the listing.
So Many Business Listings, So Little Time
There are thousands of directory listings available to small business owners, some carrying more weight than others. Having a plan in place for managing the information on these citations is imperative for making sure that local customers are able to locate your business or find you within the area you serve. Business owner beware, though. Managing your business' information online is not always an easy task.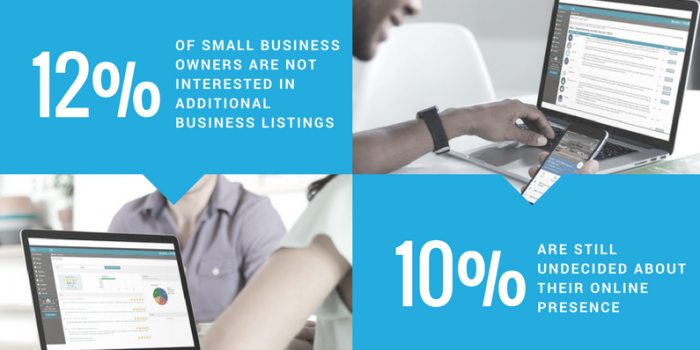 Handle with Care: Online Listings Have a Dark Side
For every light, there is also a darkness. Improperly managed business listings have the potential to harm your business, particularly if there is inaccurate or inconsistent information present somewhere on the internet. You may have noticed that business listings sometimes pop up on their own. A quick Google search for your business name might reveal listings you don't remember creating. That's because you never created them! They were automatically generated thanks to information supplied by a few big players in the market for online information – data providers. These are the bigwigs of the online directory world, and they regularly submit the information they have about your business in their database to thousands of other sites around the web. If you've not maintained control of the information these important sources are receiving, then you can expect to be engaged in a constant battle to keep your listings error free.
Inaccurate information not only leads to confused customers and missed opportunities, it can also lead to Google losing faith in your business, and cost you valuable search engine placement. If your business has ever been at a different location or had a different phone number or name, chances are there are a multitude of incorrect listings in desperate need of some good housekeeping.
Don't Be Like Bob
Imagine this. Bob at Bob's Auto Shop has a Google My Business Listing that has recently been updated. Bob also has an old Yellow Pages listing that displays the same business name, but an old phone number that is no longer in service. Google's bots, which crawl the web and determine search engine rankings based on a highly secretive algorithm, will have a difficult time trying to decide whether to trust the information on its own listing, or to accept the information from Yellow Pages as correct. Ultimately, the business itself will be flagged due to its perceived unreliability. Google could choose to penalize Bob's Auto Shop by lowering the search engine ranking, or removing it from Maps, making it difficult for customers to find. Other directories may have similar penalties, or may even refuse to display the business information altogether until the inconsistencies have been resolved and the business is able to prove that it is credible.
Websites: A 24-Hour Storefront for Your Business
Websites are the sturdy ship in the swirling sea of business listing's changing information. The benefits of having a properly optimized website for your business are many. An optimized website provides your customers with a 24-hour storefront for your business, even if your company is 9 to 5. With so many consumers using websites to research a company before making a purchase, it's like having a store on the busiest street in town that's open round the clock. A website provides the customer with a self-serve experience, so they can research you and your company and get the information they need to move them closer to becoming a customer. The website can educate your customers on your products and services, and help to build your brand in the process. The more information you provide the better because it helps them make an informed decision.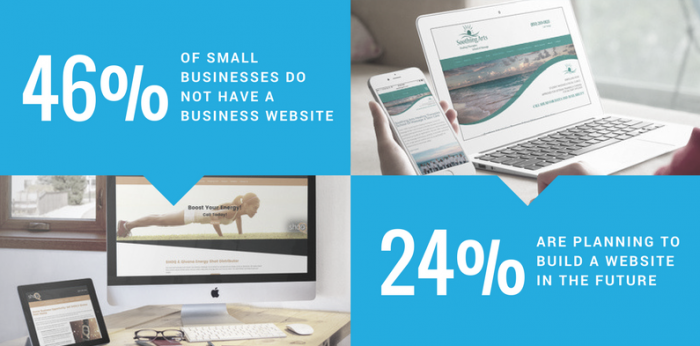 eCommerce Opens a World of Possibilities
If your website has the capability to accept online orders for your products, then you are able to acquire an entirely new customer base and potential revenue stream. Your business will be able to reach customers that reside in different areas of the city, state, or even the country because they won't have to commute to purchase from you. This opens up a world of possibilities that allow your customers to patronize your business without having to leave their homes.
A Bad Web Presence is Worse Than a Nonexistent One
Using a website effectively by providing the content your customers need to make a decision can be a big boost to your business. But if the opposite is true and the website fails to provide adequate information, or if the information is confusing, then it can become a detriment to your business' bottom line. Ultimately, you need to make it easy for your customers to get in touch with you. Burying the most important information like your phone number at the very bottom of your site, or a contact form that does not work properly are two common issues that can be highly damaging, but perhaps the biggest problem of all is a small business website that does not keep in mind that most consumers are using their cell phones to research a business. If your website is not mobile responsive – meaning that it adjusts to the screen size of the device the browser is using, then you're essentially closing your proverbial doors to the vast majority of online consumers.
With Websites, Pretty Is As Pretty Does
An improperly optimized website can also negatively impact your company's ability to be found on Google through search engine rankings. A website that is not performing, or ranking is useless, no matter how pretty or well designed it might be. If no one can find it, what good will it do? When your website has incorrect information, low-quality content, broken links, or other improper optimization, there is even a risk of having your website not be displayed at all, making the only way to be discovered through a direct search. In short, if your website performs poorly in any way, then it will most likely rank poorly too.
Two Ingredients for a Fully Cooked Online Presence
Citation management alone is akin to an appetizer. A customer is able to quickly grab the key details they need about your business to locate the product or service they want. While this helps for gaining traction with a customer base that already knows what they need, this does not necessarily help to build rapport with existing clientele or to educate consumers on the benefits of the products or services you provide.
The website, however, is the main course. It gives the consumer all the information they were missing from a local search campaign. Instead of providing basic, raw information about the business, a website satisfies the palate by building a relationship with and educating the customer through supporting information, blogs, photos, and even videos! All of these different elements can be a fun, interactive experience for the consumer that will make them feel like they are more than just a sale.
Having a business listing or citation management plan working in conjunction with a well-optimized website is the complete, multi-course meal that creates a well-rounded online presence for your small business. These two tools work conjointly to make a lasting first impression and demonstrate professionalism with your customers, and increase the visibility of your business brand in the very places consumers are searching.