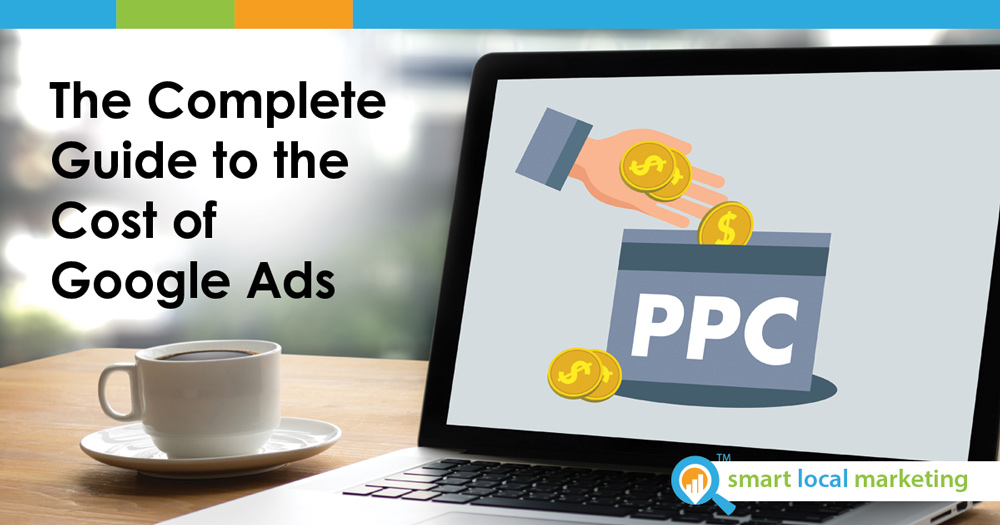 65% of small-to-midsized businesses invest in PPC (pay-per-click) advertising. Most of these enterprises spend a significant portion of this expenditure on Google Ads (previously Google AdWords).
Google sees around 259 million unique visitors daily and 4.8 billion daily interactions. Your business can use Google Ads to reach these people and increase your traffic and conversion.
How Much Do Google Ads Cost?
Google estimates that advertisers using Google Ads earn $8 for each $1 they spend.
So, how much do Google ads cost?
There is no specific answer to this question. The advertising cost on Google varies depending on various factors.
Your advertising cost on Google depends on:
Industry

: Industries with the most competitive verticals on Google Ads have expensive CPC (cost-per-click). These sectors include legal, real estate, and accounting firms. The high CPC is because the new client can bring over $1,000 for your business. Sectors whose clients' average revenue is low have more affordable CPCs.

Customer lifecycle

: Your customer journey can also affect your Google Ads expenses.

Current trends

: Events in the business environment can affect the cost of Google Ads. For example, the COVID-19 pandemic led to decreased expenses and increased conversions for companies in the apparel industry.
The average CPC on Google Ads is below $1 for the Google Display Network and $1–2 for the Google Search Network. Most companies spend around $9,000 on Google Ads. This expense does not include other expenditures.
Businesses like Google Ads because they enjoy many benefits when they spend on the advertisements.
Budget cap

: You can set a monthly limit of your Google Ads expenses. The campaigns' cost will not exceed this amount.

Flexibility

: Google won't ask you for any commitment. You can start, pause, and modify your campaigns when you want.

Pay for the results

: You will only pay when the prospects take action, such as click a link to your site or call your business.
Looking for help with your Google Ads? See what BizIQ's PPC Management can do for you!
How Do You Aim for Success with Google Ads?
Understand how Google Ads work to succeed. Many people think that the more you spend on these ads, the more your likelihood of success. This belief is far from the truth. You can spend a lot of money, but a business spending less than you can perform better than you.
The Google Ads Auction
Google Ads works like an auction. Once a user types their search query into Google's search bar, Google algorithms check whether the search terms match any keywords that advertisers are bidding on via Google Ads. If the search query has terms with bidders, the auction starts.
Google then calculates the ad rank of the Google Ads. This calculation determines whether your business will feature in the paid ads section among the search results. Google gets your ad rank by calculating your quality score and maximum bid. 
Google uses the data to determine the amount you'll pay for each click on your ads. You may have a high maximum bid and a low QS. A business with a lower maximum bid and a higher quality score can outrank you.
The maximum bid and quality score are the prominent factors that affect your ad rank. 
Other factors may also affect your ad rank, they include:
Auction-time quality.

Ad relevance.

Alternative ad formats.

The location, context, and device of users' searches.

Alternative bidding methods.

Landing page experience and relevance.
How can you use this understanding to succeed with Google Ads?
Five Tips to Help You Succeed with Google Ads
Use these five tips to succeed with Google Ads:
1. Improve Your Quality Score
Your quality score (QS) measures your ad's quality by checking your CTR, past performance on SERP, the quality of your landing page, and the relevance of your keywords. It is an essential determinant of your ad rank. Increase your QS to improve your ad rank.
2. Optimize Your Landing Page
Don't focus on Google Ads only. Ensure your landing pages are excellent to improve your users' experience. This action ensures your visitors stay on your page and find the information they need. Customers leave sites that don't help them. Google notes their bounce rate and uses it against you in ad rankings.
3. Avoid Broad Keywords
Your keywords determine how Google algorithms view your content. They may regard your page as relevant to search queries if you choose and use the right keywords in your content. You may need to test and tweak them to settle on the best keywords. Choosing the right keywords will also ensure that Google avails your pages among your target audience's search results. You won't be showing up for people that aren't interested in your products or services.
4. Stop Irrelevant Ads
You may not get the clicks you need if you run irrelevant ads. Ensure your ads match the user's intent to get these clicks. Your ad copy and headline should match the keywords you bid on via Google Ads. Ensure your pages solve the visitors' problems. It may take you some time to figure out the relevant ads in your campaigns. You will need to test, tweak, and stop some ads. Create multiple ads for a drive to split test the ads that work. You may also take advantage of Google's Responsive Search Ads functionality.
5. Optimize Your Budget
Set the baselines for your Google Ads expenses. You may give the campaigns some room by allowing some deviation from your set budget. Budget for every drive, and review the costs regularly to act early.
Make the Most of Your Google Ads
BizIQ can help you make the most of your Google Ads. We have Google Ads experts who will craft and manage your campaigns to yield the expected outcomes. Our PPC services are affordable, and we tailor them to suit your needs.
Contact us today to discover more about how our Google Ads specialists will help you succeed.