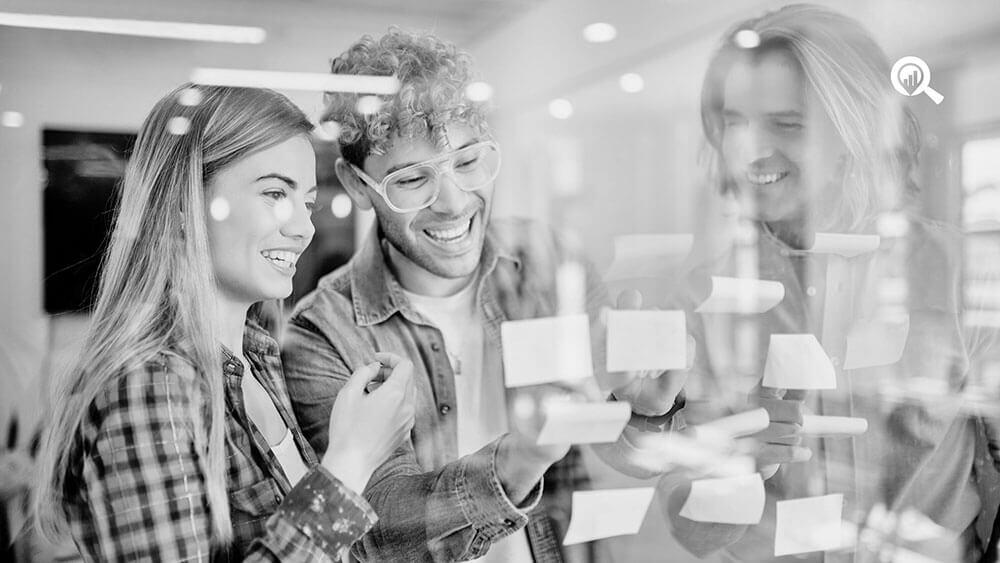 Do you own a business and want to know how to attract more clients, show up accurately and consistently online, and attract more clients? If your answer is "yes," local SEO is your perfect solution. Local SEO (search engine optimization) is an online marketing activity focused on improving local businesses' online visibility and helping them rank higher in local search results.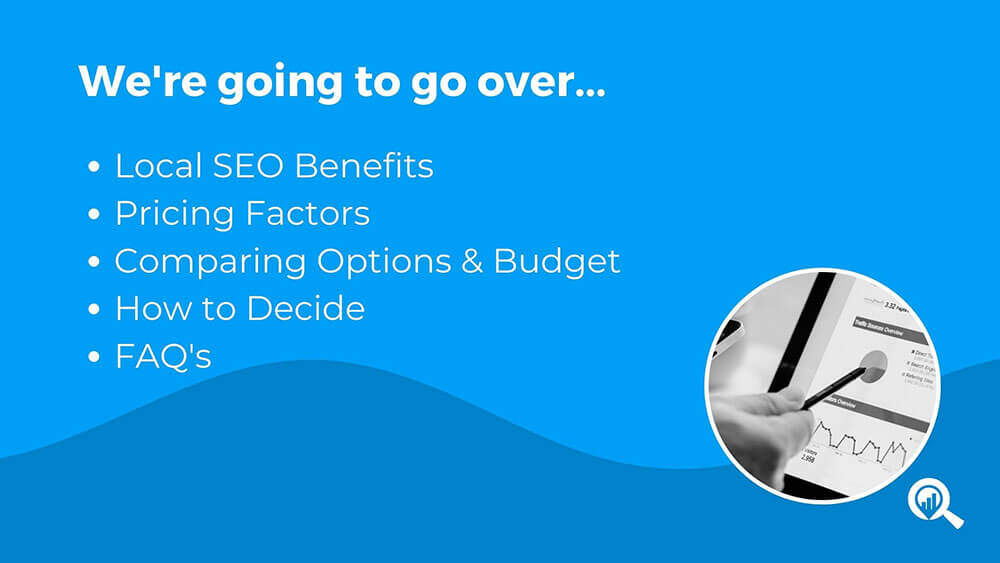 However, what about the cost of local SEO services? How much should you spend on local SEO, and how can you compare different pricing options? In this guide, you will find the answers to these questions and more detailed information about local SEO in general. 
Local SEO: What is It and What Are the Benefits of It?
First, it is important to understand what local SEO is. It is known as the process of optimizing businesses' online presence that helps increase visibility, brand awareness, and online presence. Local SEO includes a set of certain digital marketing tactics and strategies. 
Here are the key benefits of local SEO you should know about: 
It increases foot traffic. When you localize your content by including more local information about your business, city or town, and ZIP code, you help your business appear for nearby searches performed for your industry, services, and products. This all helps boost foot traffic significantly because most people do not travel more than 20-30 minutes for their daily needs. 
It lets people know that your business exists. Many businesses mistakenly believe that their market is aware of their existence when in reality, it is not true. When you embrace local SEO practices, you are constantly telling about your products and services, which is one of the best and most effective marketing strategies.
It increases visibility and reach. There are many search engines, but Google remains the top one. If your business is not optimized on Google, it is going to be difficult for you to get traffic and leads. That is why you should consider applying local SEO practices that are focused on getting your business so that prospective clients can find it easily. When people search for a particular product or service in your geographical area, your business will be there to address their needs. 
It makes your business look more legitimate. One of the most common problems that many businesses face today is the lack of a professional presence. That is why using local SEO practices is a good idea – they help your business look more professional and legitimate in the eyes of prospective customers. Most people are hesitant when they find a new business online, so you can use a local SEO strategy to provide them with relevant information and build trust. 
It helps your business stay ahead of competitors. Using modern local SEO strategies and practices means getting ahead of your competitors who still rely on traditional marketing methods. For example, suppose you and your competitor are selling the same product in the same location. In that case, thanks to local SEO practices, people will most likely pick the product of the business that ranks higher on the Search Engine Result Page (SERP). That is why, when you use local SEO instead of traditional forms of advertising, you help your business stand ahead of your competitors. 
Local SEO Pricing: Factors Affecting the Cost
Local SEO pricing can vary, and it usually ranges from a few hundred dollars to over $2,000. However, there are also certain factors that affect the cost of local SEO services, and here is a list of them:
Your competition. If your industry is very competitive, then you will most likely have to spend more money on local SEO services. That is because you have to work harder to create quality, relevant content than other businesses operating in less competitive industries. When your industry is competitive, you will need more resources for optimization, and you will have to spend much more time. 
The number of your locations. If you have multiple business locations, you have to optimize each location separately, which also requires more resources, time, and effort. Optimizing one location is always easier and cheaper. For example, each location requires you to build additional citations that include mention of your business name, address, and contact information on other websites. Creating citations for one location is difficult enough, and each additional location makes a local SEO strategy even more complicated and more expensive. 
Products and services you offer. The more products and services you offer and sell, the more you will need to invest in local SEO. You may need to build separate web pages with unique content for each product and service you are promoting. It is recommended to make a list of your products and services first, along with the relevant keywords, and then start working on your local SEO strategy. 
The size of your website and the number of pages. A small website with few landing pages will require much less effort than a larger and more complex one. Most small websites have a simplified design and architecture, so their optimization is not that complicated and expensive. However, if your website is large and has multiple pages, you will need more keywords and SEO tools to optimize it effectively. 
Comparing Local SEO Pricing Options and Setting the Budget for SEO: Things to Know
If you want your local SEO strategy to work, you need to compare pricing options and set up the budget correctly. First, you should know that the more you invest in SEO services, the better results you will receive from your local SEO campaign. The more quality content, backlinks, and optimization you will have, the faster you will stand ahead of your competitors. Here is a list of several core tips that you should keep in mind when you are planning your SEO budget and comparing pricing options: 
Consider your priority goals. Since a local SEO strategy is a long-term project and investment, you need to clarify the goals you are trying to achieve. You can have many different goals, including increasing traffic on your website, bringing more sales, attracting more potential customers, or improving your brand awareness. Every goal requires different SEO practices and approaches, which affect the way you plan your budget. Even though you can design and implement a local SEO strategy yourself, working with a professional company that will help you develop the right budget is recommended. 
Run an audit. When you are comparing SEO pricing options and setting a budget, you should run a comprehensive audit first to understand how much organic traffic you are receiving, how many backlinks you have, what keywords you are using and how effective they are, and more. This audit will provide you with important information and findings that you can use to improvise your budget. 
Think about a long-term perspective. When thinking about a local SEO strategy, you should always consider a long-term perspective to understand how much money you will need to spend. Remember that search engine optimization requires time and always works better on a long-term basis. If your website is new, it will probably take longer to see the first results because the domain authority is low. You need to remain patient and continue implementing your SEO practices. Do not forget one of the most important SEO rules: the optimization process is continuous and consistent. 
Consider Return on Investment. Return on investment (ROI) is important to consider when you are comparing local SEO pricing and planning your budget. You should keep track of your monthly ROI and always compare it with your expenses. A good return is when ROI is at least 20% higher than the amount you spend on SEO services. However, if you notice that your ROI is lower than 20%, it is a sign that you need to reduce your budget. You may also need to start working on a new local SEO strategy that will be more effective and increase your ROI.  
How to Decide Which Local SEO Plan to Choose?
Deciding which local SEO plan is right for you is not as difficult as you may think. If you are just starting out, it is a good idea to reach out to a professional and experienced SEO agency and opt for local SEO packages. Usually, packages are quite affordable, including all the necessary and important elements you will need for your search engine optimization. 
Opting for a local SEO package has one significant benefit: if you choose this option, you do not need to worry about anything else because a SEO company will manage everything on your behalf. It is one of the most effective and affordable strategies to optimize your business's website without spending too much money. 
If you have already been operating your business for a while and have already used SEO strategies before, then you can consider the hourly model instead of SEO packages. The hourly model allows you to work with a SEO agency in a collaborative way and implement only the exact things that you are looking for in your SEO strategy. Choosing the hourly model saves you a lot of money and speeds up the process. However, this option is good only if you are already familiar with SEO or have used SEO practices. 
FAQ: Local SEO Pricing Options
Here are the answers to the most common questions about local SEO and its pricing options. 
Does local SEO really work for businesses?
Yes, local SEO practices work, but you need to create the right strategy, choose proper SEO practices, and set the right budget. 
Can I do SEO myself without spending any money? 
Yes, like many other things, you can do local SEO yourself. However, it can take you longer, and you may not immediately see the results. Therefore, if you are not familiar with SEO, it is better to work with professionals by hiring a SEO agency specializing in local SEO.  
What determines local SEO prices?
There are many factors that determine the cost of local SEO prices. These factors include your industry, the size and complexity of your website, the products and services you are selling, the number of your business locations, and more. 
How much does local SEO cost for small businesses? 
The average cost of local SEO services for a small business is between $100 and $2,000 per month. If you choose comprehensive local services, they can cost up to $4,000 per month. In order to save money on local SEO, it is better to choose local SEO packages offered by many SEO agencies. 
BizIQ – Effective and Affordable Local SEO Solutions For Your Business
If you own a business and want to attract new customers in order to sell more of your services and products, you probably understand the importance of local SEO. Since most people search for companies online, local SEO is something you absolutely must invest your money and time in. 
If you own a business in Phoenix, AZ, or any other nearby area, and you are looking for a SEO company that will help you develop and implement an affordable local SEO strategy, BizIQ is here to help you. 
Our company has over ten years of professional experience and has already helped more than 26,000 local small businesses. If you want to be the next one, do not hesitate to reach out to BizIQ. What are other reasons for choosing our company? We can guarantee that your business will show up on the first page of Google Maps listings within 60 days. If that does not happen, you will receive other SEO services from us for free. We also keep all of your outgoing finances down and offer you the most affordable solutions.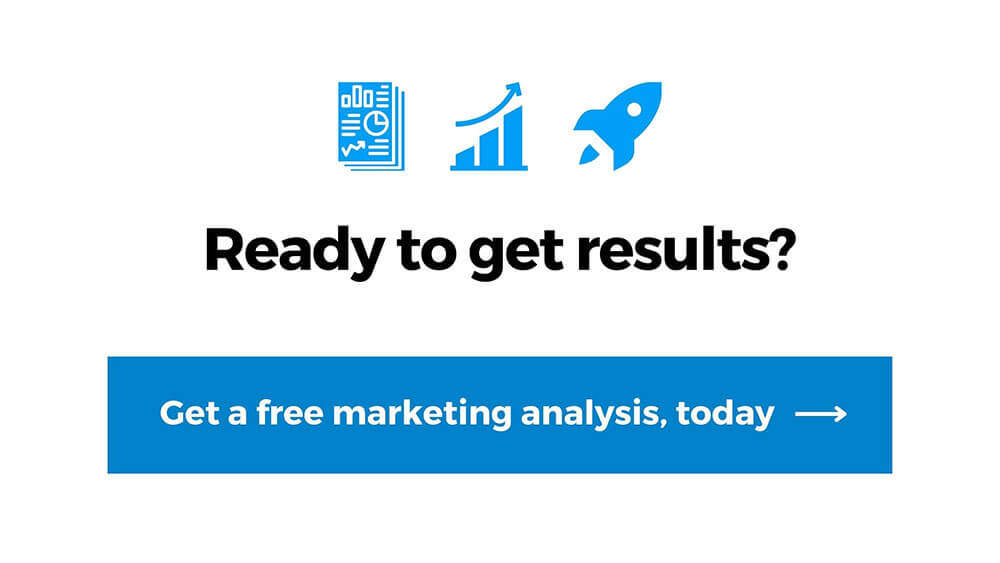 If you have any questions or you want to know more about our local SEO services, visit our website or feel free to give us a call.