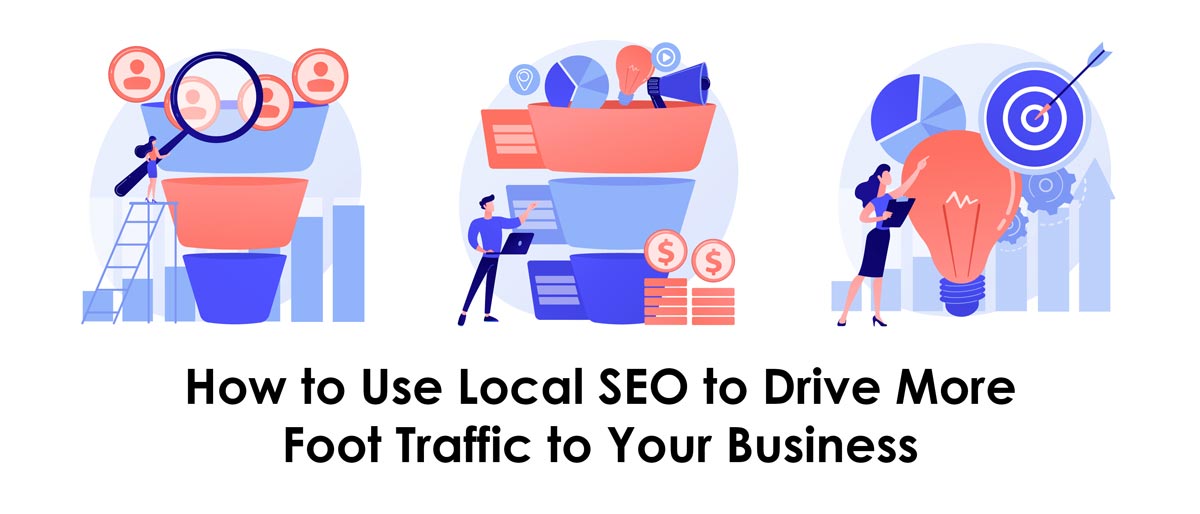 While organic SEO services helps to improve your website's visibility on a global scale, local SEO services involve optimizing for local search. Essentially, local SEO is designed to improve your ranking in local search engine results pages and connect with searchers in your area.
Local SEO has proved to be a great option for small businesses and companies with a local target market to increase their online visibility to prospective customers. However, it is important to make sure that your local SEO efforts lead to more foot traffic to your business.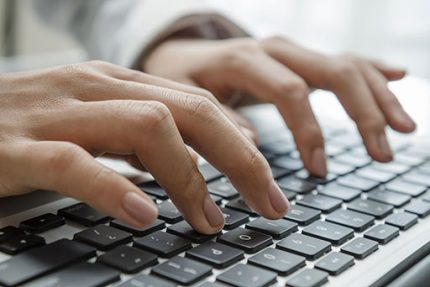 How to Do Local SEO
Local SEO is more important than ever. However, since SEO can be technical and change fast, you will need to stay on top of SEO best practices. Below is a checklist for a successful local SEO campaign:
Optimize for Google My Business
You should consider getting started with local SEO by claiming and optimizing your Google My Business listing. Google strives to provide great user experience by supplying searchers with accurate content. Verifying your business listing, providing the required content, and encouraging customers to submit reviews will help you establish your presence on the search engine. Once Google establishes that your business is legitimate, the business will appear higher among local search results.
Create Local Content
Google uses a smart algorithm to evaluate your content and determine your raking. If you are keen on running a successful local SEO campaign, you should focus on creating content that will attract a local audience. To be a local authority in your industry, you should make sure that the content is relevant to your specific area and includes local keywords. It is also important that your content be unique, valuable, up-to-date, professional, and shareable.
On-Page SEO
To rank locally, you will want to implement a number of conventional SEO practices. Optimizing your web pages and content for search engines will go far in ensuring you get found in search engine results. Optimization will involve including high-volume keywords in the URL, header, title, and meta description. The URLs and meta descriptions should also be enticing. In case you are having a difficult time creating location-specific content, you can consider sharing case studies and customer success stories.
Add Location Pages to Your Site
If your business has multiple locations, you should create a page for each of the locations. The pages should provide information such as your business name, address, and phone number. You also need to include store hours, individualized descriptions, and local testimonials. If you have a single location, focusing on local and relevant information on your 'About Us' page will ensure you deliver value to the customer viewing the page.
Optimize Your Website for Mobile
Nine out of ten smartphone users conduct local searches on their hand-held devices. Consumers will visit your website through mobile devices to learn more about your business, read online reviews, find directions to your location, or look up contact information. Having a mobile-friendly website will provide a great user experience for customers and make it easy for them to find the information they need. Search engines will reward you for the responsive website, allowing you to attract more customers.
Local Citation Management
Citations, which are simply online mentions of your business, are important for local search rankings. They display your business name, address, and phone number, making it easy for search engines and people to find you. You need to ensure that your business information is consistent online, meaning that it should be listed on your web pages the same way it is listed on various online listings. The information should also be accurate, complete, and up-to-date.
Take Advantage of Online Business Directories
To improve your visibility, you should identify the local online business directories that your prospective customers are like. Getting your business name, address and phone number into the directories will increase your exposure to local customers and boost your local SEO. Make sure that the listing includes accurate and consistent NAP information, a backlink to your website, and a comprehensive description of your business.
Link Building for Local Sites
Links are an essential ranking factor for local organic results. They serve as a vote of confidence from one site to another. Essentially, Google will consider your business to be legitimate if your website has relevant and quality inbound links. Some of the great link building tactics you can consider using include creating high-quality content on your site, guest blogging, and engaging with local influencers on social media so they can link back to you.
Maintain an Active Social Media Presence
Social media signals that point to your physical location can benefit your local SEO campaign. While sheer social media presence will boost your local SEO efforts, being active, and sharing content on social media will do much more. It is important to develop a social media strategy that will ensure you manage content for multiple locations more effectively. The strategy should also emphasize the need to share content that is relevant to your business and location.
Online Reviews and Testimonials
Having your happy customers submit positive reviews about your business will help you make the most of your Google My Business presence. Glowing reviews will also go a long way in getting more local customers to buy from you. To encourage your customers to leave reviews, you can ask them directly after closing a sale. You may also send them a follow-up email after making a purchase or respond to all existing reviews professionally.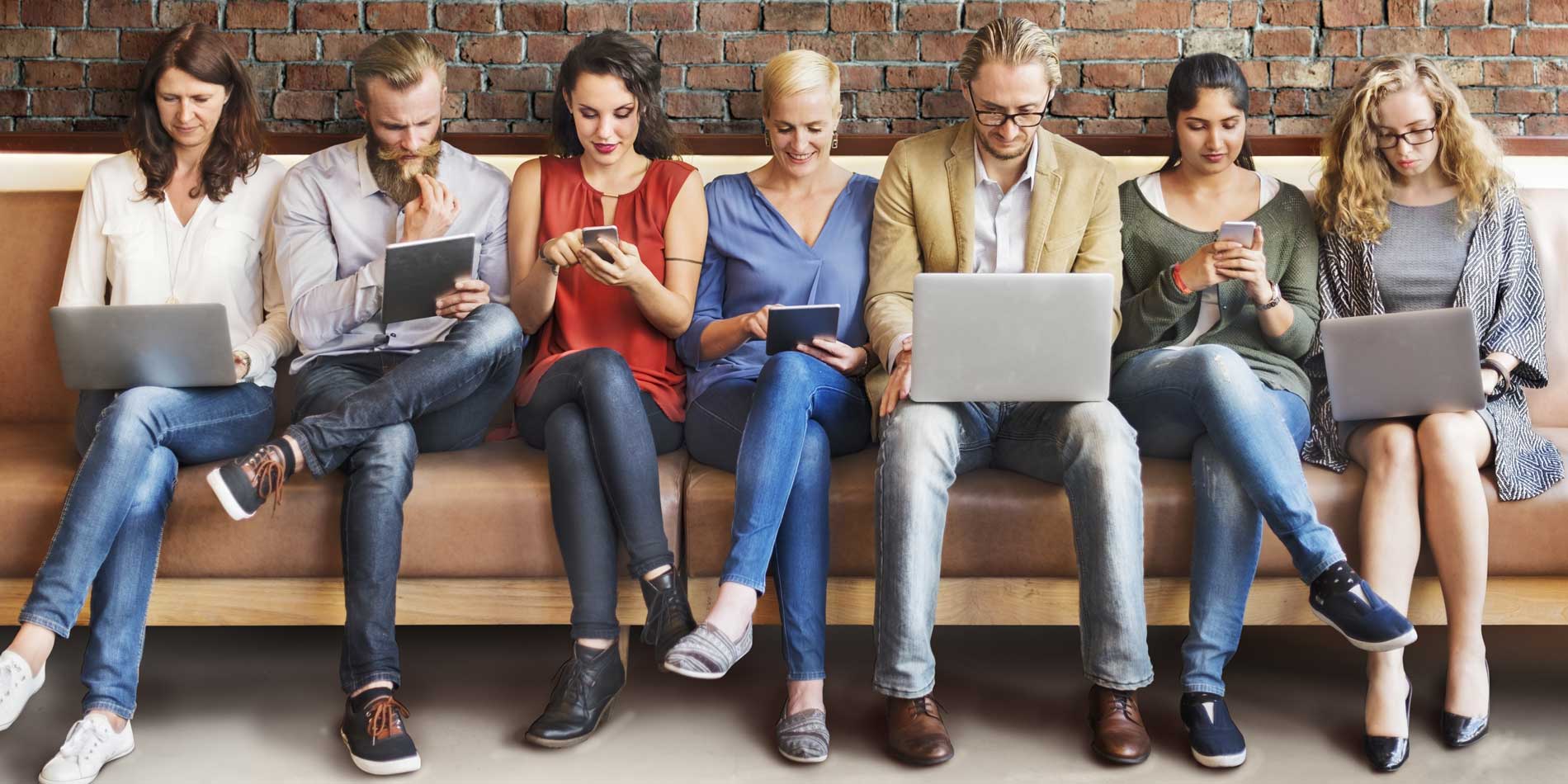 Using SEO to Drive More Foot Traffic
With 97 percent of customers searching online for a local business, you can use local SEO to drive more people to your store. Optimizing your business for local search will also help you remain relevant to and earn the trust of your target customers. Below are some tactics you can consider using for your local SEO to get more foot traffic:
Increase Organic Traffic Through Search Engines
To have more customers visiting your store, you will need to get more organic traffic through search engines. However, increasing your rankings on search engines takes time and effort. When running a local SEO campaign, targeting local keywords will help you attract more traffic to your website and store. While your ultimate goal is to increase sales, the content you build around the chosen keywords should provide value and information to the readers.
Remove Harmful Duplicate Content
Certain types of duplicate content will make it difficult for your page to appear in local searches. Doing a local SEO audit will help you identify and remove duplicate content on your site. This way, you will be in a better position to address incorrect phone numbers, addresses, and other details. Removing duplicate content will also portray you as a viable result in Google's eyes, help you build authority, and make it easy for you to be found.
Write a Local FAQ Page
You should focus on providing local customers with the information they need. If you notice that most new customers are asking the same questions, you can use a local FAQ page to respond to all of them in one place. However, you may also want to go further and create an article on each of the questions that people ask. This will be good for your search engine rankings and enable you to attract more new buyers to your website and store.
Share Your Opinions on Local Events
Local SEO requires that you share content that is relevant to your area and local customers. When there are current events in your community that create a social buzz, you can write powerful pieces sharing your thoughts on the developments. The content should not be promotional but rather your honest opinion on issues that are important to you. In essence, relevant content will help you to build good rapport and relationships with your customers.
Write Press Releases for Local Newspapers
Local online newspapers can help you reach and connect with a small and committed audience. Writing press releases for the newspapers would be a great way to get positive press and generate sales. In case you are opening a new branch, introducing a new service, winning an award or recognition, or celebrating an anniversary of being in business, you can share the news with your local audience through a press release.
Promote to Local Social Media Groups
Content marketing works well with social media, allowing you to reach a wide audience and increase your visibility. If your community has local social media groups that share information and resources about the area, you can consider posting your articles on such groups. Ensure that the content provides a solution to a problem or answers a common question, and does not come off as too promotional.
Consider Adjusting Your Store Hours
The store hours you display on various citation platforms should be such that they help you increase foot traffic. For instance, if your business serves working people, you should work on keeping your doors open for longer so that potential customers can visit your store after work. You should also make changes and update your information on the listings to indicate that you are open during the weekends.
Considering the benefits associated with local SEO, you should definitely make it part of your marketing strategy. However, you will need to do it correctly if you want to increase your visibility, attract more customers, and boost your conversion rates. At BizIQ, we offer content marketing and digital marketing services to help your business grow. Contact us today to learn more.