Being found on Google begins with a fully optimized Google My Business listing. This service is entirely free to create and manage.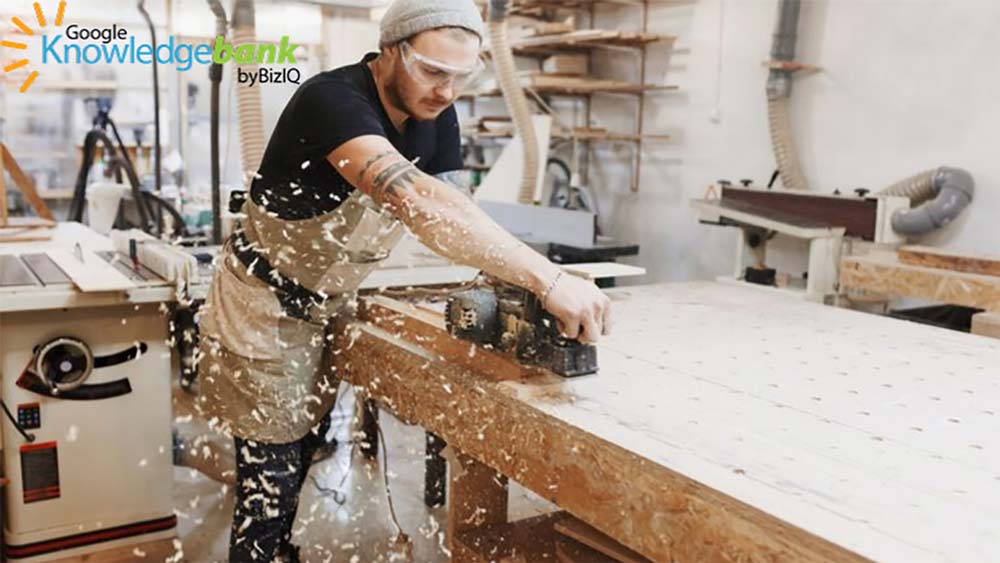 How do I optimize my GMB Listing?
A fully optimized listing contains the following:
Business Name
Verified address
Phone number
Category
Label
Reviews
Link to website
Hours of operation
Images
If you have all this information and it's accurate your business is going to rank higher. The information you provide must be the same across the board. It should be the same everywhere you have a business listing (Yelp, Yellowpages, etc.) If you have a different address on Google than you do on Yelp, it can hurt your ranking.
Use keywords on your website
Keywords also play a significant role in showing up on Google. Make sure you fill your site with information that is relevant to your business and pick a couple of keywords that you want to focus on for each page. It's important not to overuse these. You should only be using them a few times on each page. Keyword stuffing will lower your ranking.
Don't forget about online reviews
Reviews are also a crucial factor in being found on Google. The more reviews you have and the better they are, the higher your business will rank. Don't be afraid to ask your customers for a review. You can even print out reminders and place them at the register to hand to your customers before they leave.
Final Thoughts
Bottom line, you don't have to have a huge budget to get found on Google and other search engines. Just remember your keywords, online reviews, and make sure you have a complete Google My Business Listing. And if you're curious about more ways to get found online, check out our article, 10 Ways to Get Free Online Advertising (including Google).