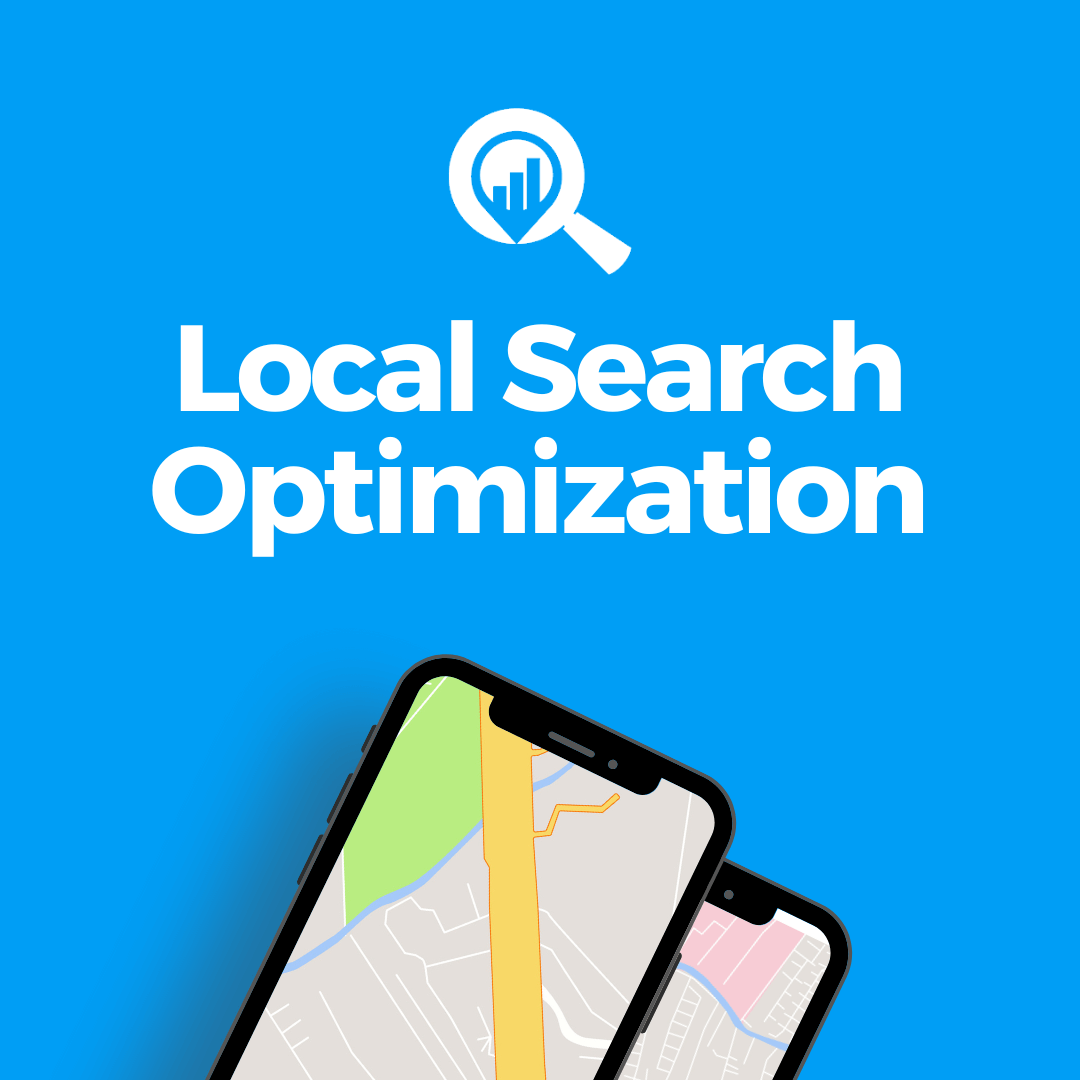 Your customers are searching for you, without even knowing your business' name. When potential customers log onto their computers or smartphones to search for a local business to serve their immediate needs, you need to make sure your business is placed right in front of them. 
Local SEO for small business is one amazing way to get your business at the forefront. When customers search for a business like yours, you need to make sure your business is as high as possible on the search engine page rank. A variety of page ranking factors are taken into account by Google. If Local SEO for small business feels pretty complicated. Review this guide to learn everything you need to know about small business local SEO.
What is Local SEO and Why is it Important?
When you take the time to work on making your online presence as notable as possible, you will pop up in many more local searches. Local SEO solutions are important because it is what gets searchers to your website. According to Google research, they found that 30 percent of all mobile searches are related to location. Think about it — when you're out and about and need a coffee, you are going to use your smartphone to look up local coffee shops. 
Google also notes that 78 percent of people who search for something "near me" on their phones will end up physically going to that business within 24 hours. Finally, 28 percent of all searches for products or services "near me" will convert to a sale. It is clear why local SEO solutions are so important for local businesses.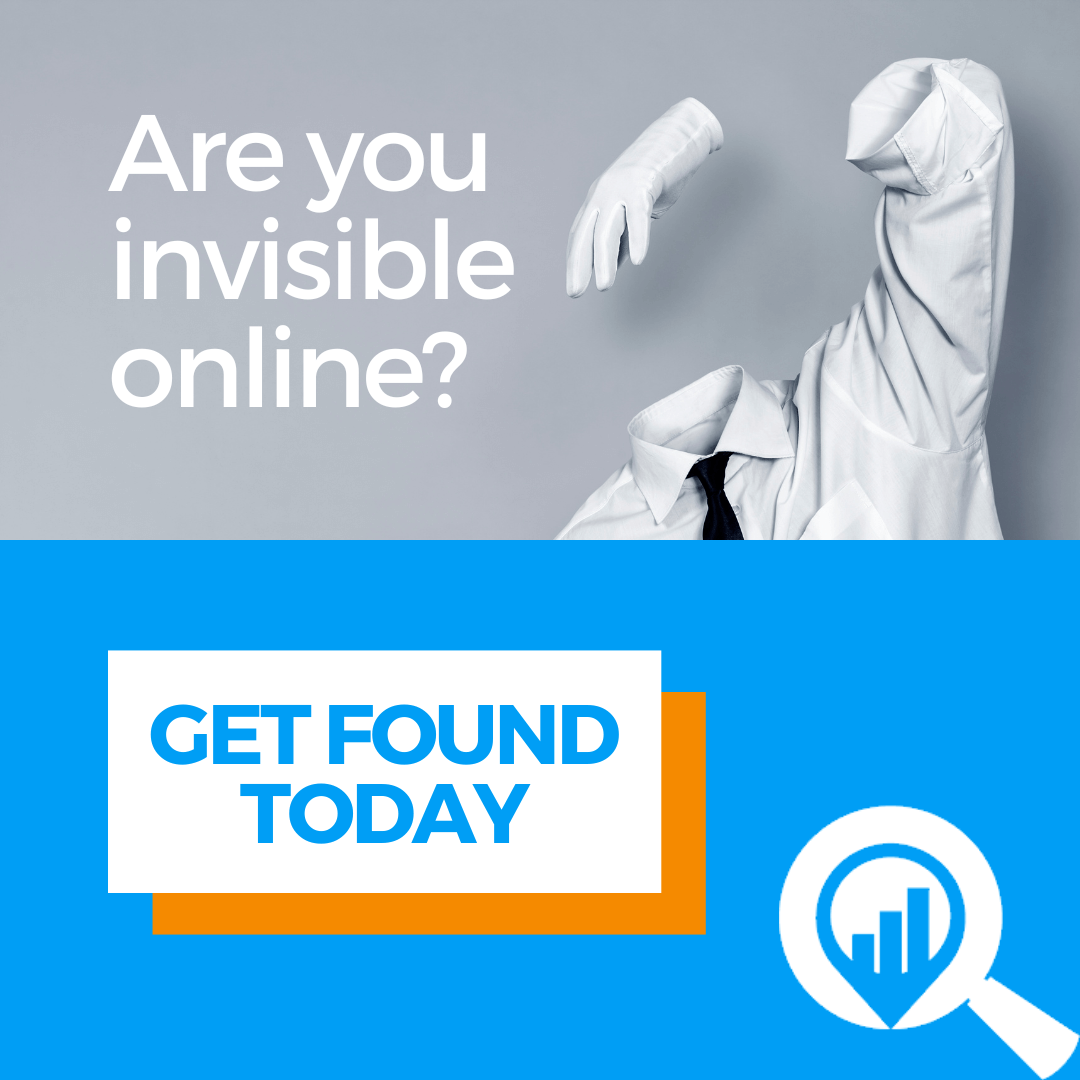 The Ins and Outs of Local SEO
Local SEO is a really interesting study in algorithms and marketing. There are two types of Google search results when local businesses are sought after. Learn more about them here:
Map Pack Results. This feature is at the top of a Google search results page and includes the top local business listings, PLUS a map of their location. Typically, it's found at the top of the search results page. The cool thing is that customers can look at the map and even click on a search result nearest to their location. Getting in front of the customers in this way makes it easy to find you and get directions to your shop automatically to the user's smartphone. 

Organic Search Results. This is likely what you typically think of when you imagine the Google search results. Organic results are listed as blue links for the customer to click on for more information. Typically, the organic search results appear below the map pack results.
Keyword Research to Boost SEO Efficacy
Keywords are the words your potential customers are using to find exactly what you offer. But, how do you know which words to choose? You'll need to do a little bit of research here.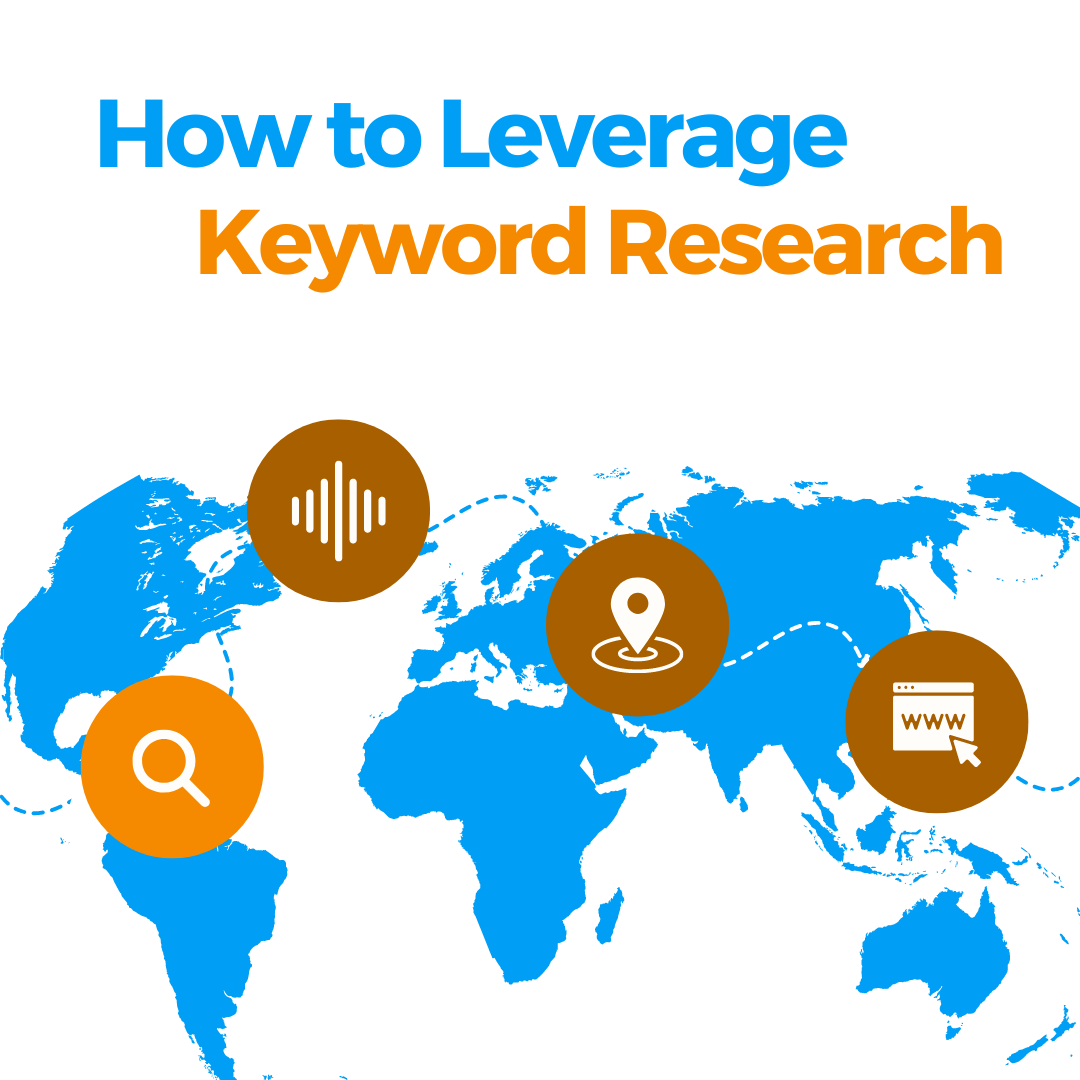 Local keyword research consists of determining how your customers are searching for the services or products you sell. You need to know what they're looking for so you can match it. Here's how:
Base keywords on services provided. Let's say that you are a dentist. Think about what your patients would search. Sure, they will type in "dentist near me", but what about specific services you provide? Think about queries like "cavity fill" or "teeth whitening" or "dentures". Your customers are looking for those specific services, so you need to make sure those keywords are on your website and social media profiles. Sit down and brainstorm all of the services you provide and what you would do in your customer's shoes. Ask your friends and family for help. Any way you can maximize the keywords in your online presence will benefit your local SEO solutions. Then, utilize a keyword explorer tool, available online or through a local marketing service company, to expand on those search terms. So, "teeth whitening" could lead to pairing that phrase with a popular teeth whitening product used by dentists.

Observe search volumes. For local SEO solutions, use the Google Keyword Planner to find search volumes specific to your community; you can even break it down by your state, city, or town. But, be cautious with the local search volume results. The Google Keyword Planner serves up broad search volume ranges, like 1,000 to 10,000, and does not provide absolute numbers. It also groups keywords to provide a rounded search volume. While small business owners should look at local numbers, you also should spend time reviewing national search volumes to gain a more accurate perspective. Assumptions can be made when you look at the search volumes and realize that search volumes in one city are likely to be closely related to a different city.

Consider Local Intent. Local intent refers to what people are searching for in order to shop locally. The best way to check for local intent is to Google a specific keyword related to your business and see what appears. If a map pack or local blue links appear in the search, then you know that keyword has local intent.

Make Web Pages Work for You. A clear way to boost your website's keywords is to assign them to different pages within your website. Don't load your homepage with keywords; this is unlikely to help your Google search results. By making separate pages with the keywords in the URL, you can gain a better page rank because Google is seeing this process as different pages with specific keywords.
How to Rank in Local SEO
Recall the difference between ranking in a map pack and organic results. How your local business appears in each section is how SEO is ranked. Let's look at the essential tactics for each section.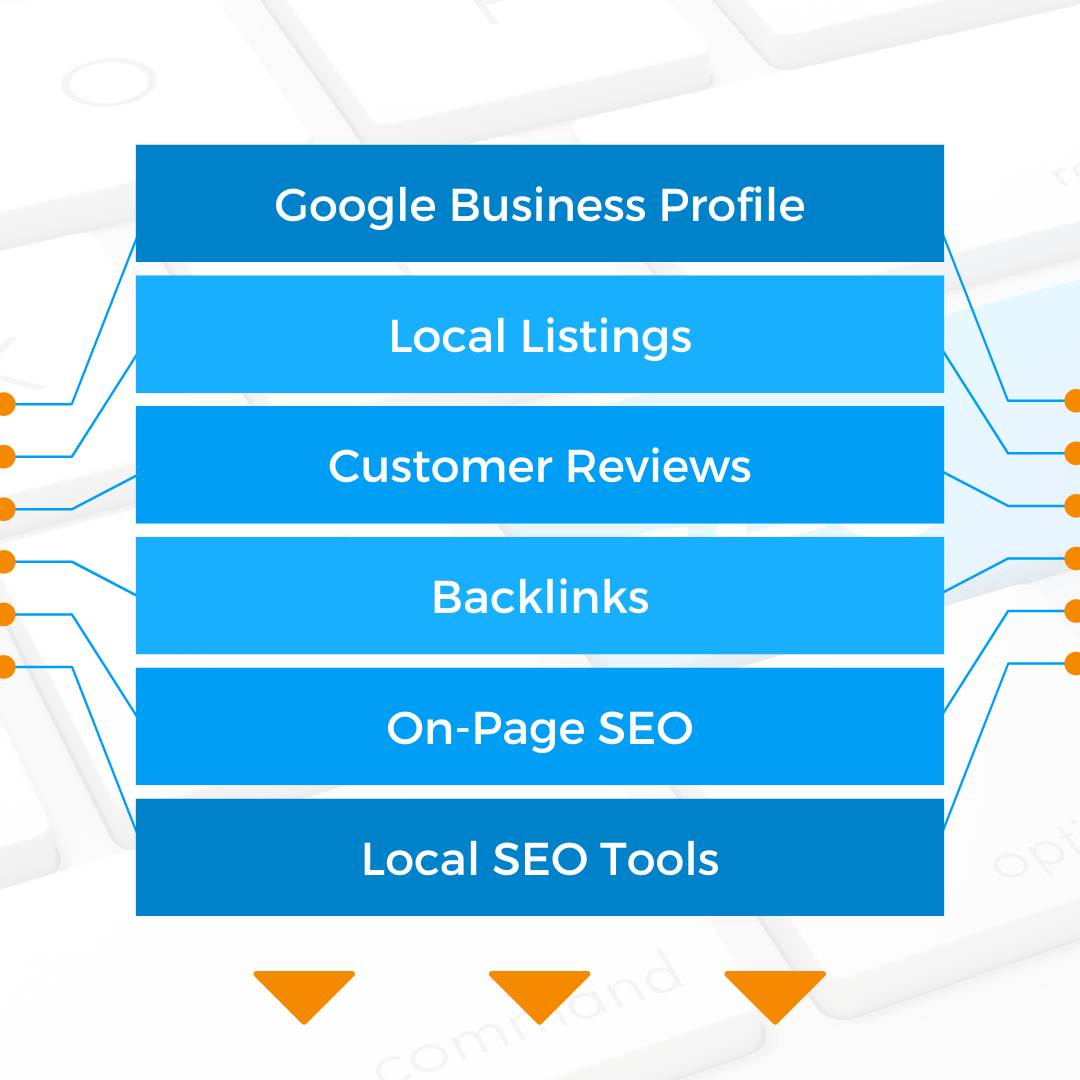 1.Google Business Profile. This free tool from Google is an essential first step to gaining local SEO traction. It will boost your business' opportunity to rank in the map pack as well as Google Maps. Google says that customers are 70 percent more likely to go to a business that has a complete Business Profile, and are 50 percent more likely to consider making a purchase. Google also noted that customers are 2.7 times more likely to feel that a business is reputable if they have a complete Google Business profile and are easily searchable on Google Search and Google Maps. When setting up your Google Business Profile, you should be aware of the following:
Be as specific as possible when choosing your business category

Include your regular business hours, as well as special holiday hours

If your business has a physical location, be sure to include the address

If your business has the capability to deliver items to your customers, be sure to set your service area

Include photos of the products and services you sell

List out all products and services you provide

Ask customers to review your business
2.Ensure Consistent NAP Citations. NAP citations refer to your business' name, address, and phone number. Typically, NAP citations will appear in online business directories and social media profiles. Ensuring accurate NAP will boost your ability to appear high in the map pack and organic search results. NAP helps your customers find you online, as NAP appears all over the web when customers are searching for your business. Here's what else to consider for NAP:
List your NAP with data aggregators, like Data Axle and Foursquare

Submit your NAP to Apple Maps, Yelp, Yellow Pages, Bing Places, and Facebook

Don't forget to submit your NAP to local directories

Be sure your NAP is consistent across all mentions
3.Get Customer Reviews. Customer reviews reflect positively on your Google Business Profile and other online resources. Reviews should be plentiful and be of quality content; a couple of words will not be as effective as a few sentences. Reviews factors into your business' opportunity to place in the map pack, but more importantly, reviews will demonstrate your business' trustworthiness to other potential customers. Here's how to capture solid online reviews:
Ask customers to leave a review when they complete a purchase, and direct them specifically to your Google Business Profile

Respond to every review, as this works to build trust with potential customers

Never offer a discount or money for reviews, as this violates Google's terms

Don't steer customers away from posting a bad review or only requesting good reviews; again, this violates Google's terms
4.Build Links to Other Websites. Links on other websites act like a verification of your business online. They are really important for ranking in organic search results as well as the map pack. Here are some best practice tips to increase your link building SEO strategy:
Earn links from top-ranking websites

Find out where your competitors are linked and get a link from that website as well

Participate in local citations, as these often include links
5.Update for On-page SEO. On-page SEO gives you the opportunity to revise the page content to help it rank higher on organic search results. Experts believe that on-page SEO is an incredibly important factor for regular organic search, and also very important for map pack rankings. Regarding local SEO, on-page SEO is becoming increasingly important. How can you improve your on-page SEO? Here are some ideas:
Create content with search intent in mind. Think about what your potential customer is going to search for, and make sure your page includes it.

Put your NAP on your website. You can even include a "contact us" page to improve that on-page SEO.

Don't neglect writing interesting meta titles and meta descriptions. The user may not see this content, but Google is looking for exactly what it provides. 

Link your website to itself through internal links. For example, you can write a blog about one product, but be sure to reference another product on that page — very quickly. Then, link to the product page to bring the user to another area with even more information about that specific product.

Find out what competitor top-ranking pages are discussing on their websites by reading them! Also look into Keywords Explorer to find which keywords are mentioned on those top-ranked pages. 
6.Useful Local SEO Tools. Here is a list of the most critical local SEO tools that you should look into. 
Google Business Manager. This tool is used to manage your Google Business Profile. It's free, and it's essential.

Google Search Console. A free monitoring tool that analyzes your website's performance, including traffic and which keywords are working for you.

Google Keyword Planner. Another freebie from Google! It will help you research local search volume ranges.
Hire a Digital Marketing Firm for Help with Local Business SEO Services
What you just read can be overwhelming, for sure. There is a reason why digital marketing for local business as a profession is becoming more and more essential to round out a more traditional marketing team! Small business local SEO companies, like BizIQ, have comprehensive SEO and digital marketing strategy packages that are geared to help local businesses achieve the growth they deserve. Affordability is at the top-of-mind at BizIQ, and a variety of local SEO packages are available to help small business owners manage their marketing goals. BizIQ is proud to offer local SEO company pricing options that are budget-friendly for small businesses.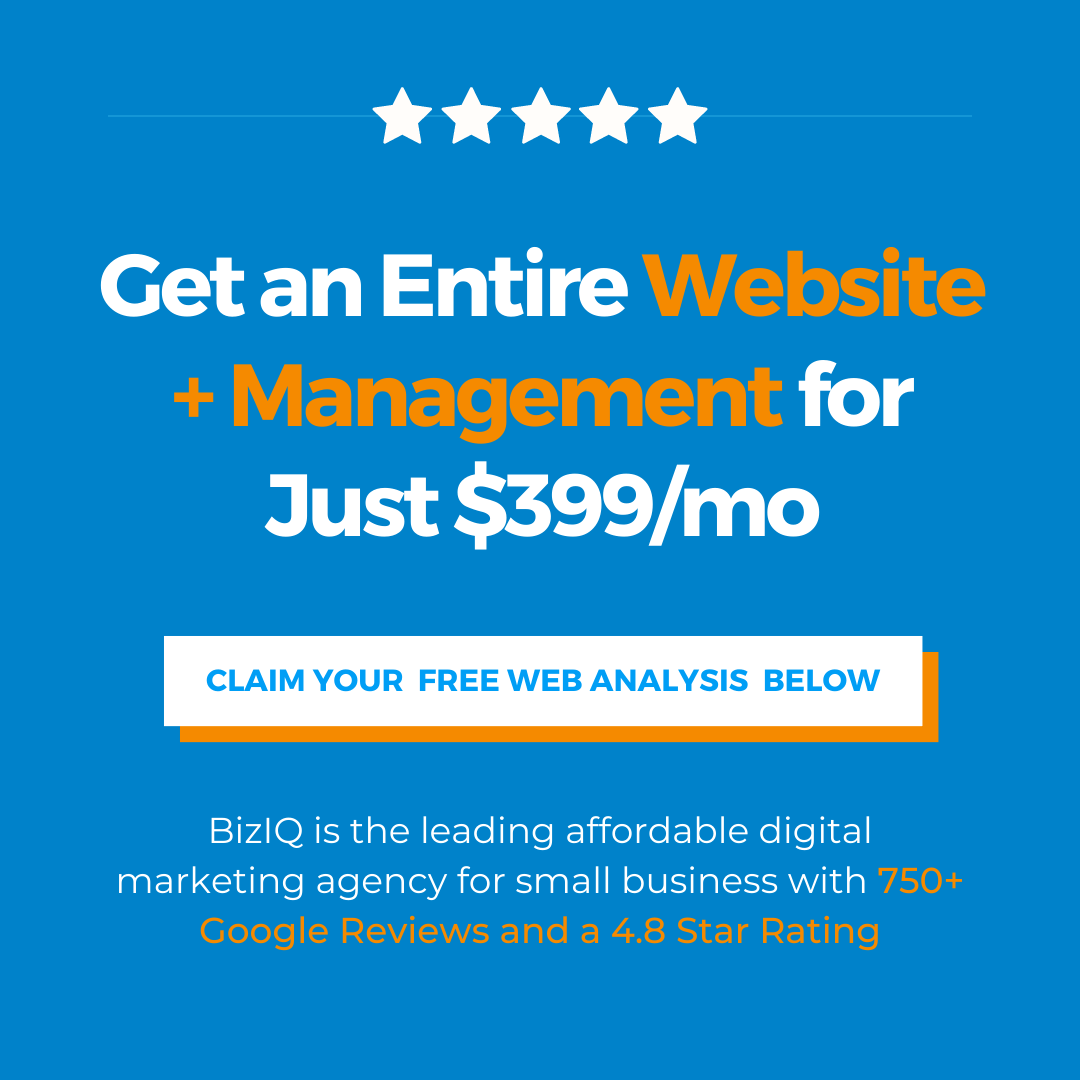 Optimize Your Site for Local SEO FAQ
Why Should I Worry About Local SEO for My Business? Local SEO is designed to build your brand with specialized SEO strategies for small businesses. You want your website to be at the top of a Google search results page, and local SEO will get you there. Ranking high on search results means your website will get clicked on first when a potential customer is looking for you.
What is Local SEO? With a drive to shop locally, people are using the Google function of searching for a store "near me". Those words in quotes are at the heart of local SEO. When you perform local SEO on your website, you will get in front of the people who are searching for the products and services you provide. 
Why is Local SEO Important? 78 percent of people who search for a shop "near me" will end up physically visiting the shop within 24 hours. You need to be on someone's to do list, and engaging in local SEO will help you do just that.