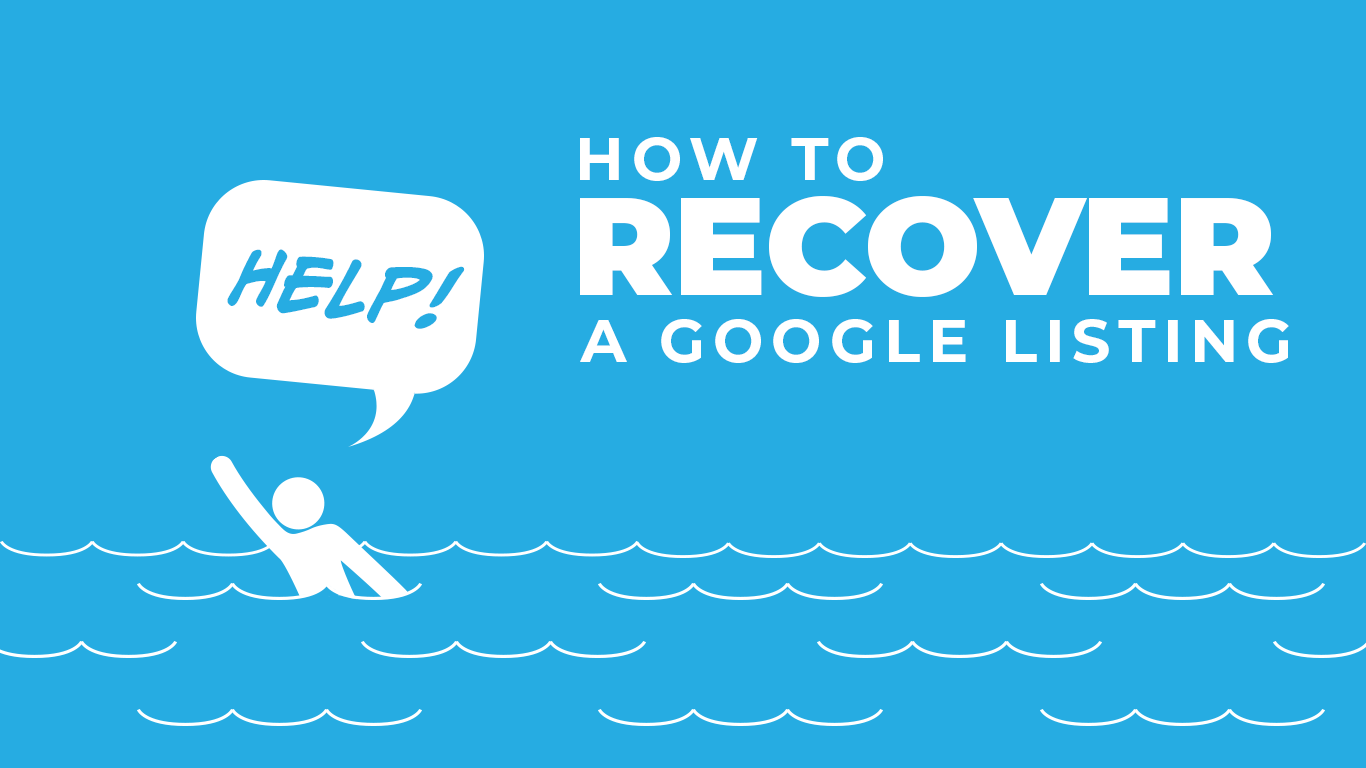 If you're a business owner, chances are you are well aware of the enormous benefits a Google My Business listing brings to your local marketing and advertising efforts. However, some small business owners have been surprised when they attempted to recover a Google My Business listing, to find that someone else had already verified it.
If this happens to you, don't panic, because there are some steps you can take to recover the listing, as described below.
How to recover a Google My Business Listing
Ask your employees and your marketing team about access
If you should find yourself in this situation, the first thing you should do is ask the members of your marketing team, other employees, and even ex-employees or agency vendors.
If any of these people have claimed and verified your listing, ask them to transfer ownership of it back to you.
Google has provided a simple transfer of ownership process which takes effect immediately after execution.
Guess the email linked to the Google business account
If a former employee or agency used to manage your listing, there's also a chance that you might be able to correctly guess the email of the person who claimed and verified your business listing.
When you attempt to claim the listing, and you are informed by Google that someone else has already claimed and verified the account, Google will ask you if you have access to the account which manages the business.
To this, you should respond that you do have access, but you have forgotten your username or password.
That will take you directly to a password reset screen, and if you can supply one or the other, you may be able to guess the account information and transfer ownership back to yourself.
Request ownership of your business listing
If neither of these two suggested operations works for you, you can have Google request ownership of the listing on your behalf. You will be able to fill out a form which requests ownership transfer to yourself, and Google will forward this request to the current owner.
The final decision on whether any transfer of ownership takes place will usually be up to the current owner of the page.
However, there have been instances when Google has approved ownership transfers after an owner denied the request, and in most cases, a decision will be made within a week, so you'll know if your request was successful or not.
How to m
erge duplicate Google listings
There are some situations where multiple listings of your company might appear on the Google My Business platform, for instance, if there are multiple departments within your company, or if you have a legal firm with several attorneys listed. However, there should generally be only a single listing of your company which has a unique company name, address, and phone number.
If you should find that there are duplicate listings of your business, the first thing you should do is get in touch with Google and make a request that the two listings be merged.
To remove a duplicate location, you can simply sign on to your Google My Business account and navigate to the section on duplicate locations. On the screen, click on the location that you want to eliminate, and then press the button for 'Remove Location,' and it will be removed immediately.
How to claim
a Google listing which has not yet been claimed
If you're ready to claim a Google business listing which has not been claimed by any other party, here's all you have to do. Navigate to Google.com/business and click on 'Manage Now.' When you begin entering your company name, businesses with similar names will pop up, providing you with an opportunity to choose your company name when it becomes visible. If it doesn't appear, you'll have to create a new company name entry.
Next, you'll need to enter your business address and click on the checkbox if your business provides goods and/or services to clients. When you are presented with a map of the area your business is located in, move the marker to the precise location where your business is on the map. After that, you'll be presented with a number of categories which might describe your business, and you should choose the one which your business best fits into.
After this, you'll have to enter in any contact details you want customers to see on your listing. Doing this will help customers get in touch with you, and also provide Google with accurate information on the location of your business.  It will include your phone number and your website URL, to help potential customers contact you. That will complete the claim process, and all that remains is to verify your listing.
To get your listing verified, Google will use several different approaches. You might have a video call with a specialist from Google My Business. Alternatively, Google might verify your business instantly using Google Search Console, or send you an email, or a text to verify your listing. Sometimes Google will mail a postcard to your business, and in some cases, you may have to manually verify your GMB listing. The method of verification is entirely up to Google, and obviously, some methods will occur much more quickly than others.
Still need help with your Google My Business account?
If you need help with your claiming your Google listing or need help with a suspended listing, contact BizIQ! Fill out the form below to get help with a suspended Google My Business listing. As a Featured Google Partner and local SEO experts, we lead the industry in managing and optimizing Google My Business listings. We'll help diagnose the issue, and explain how to get your listing verified and back on track.