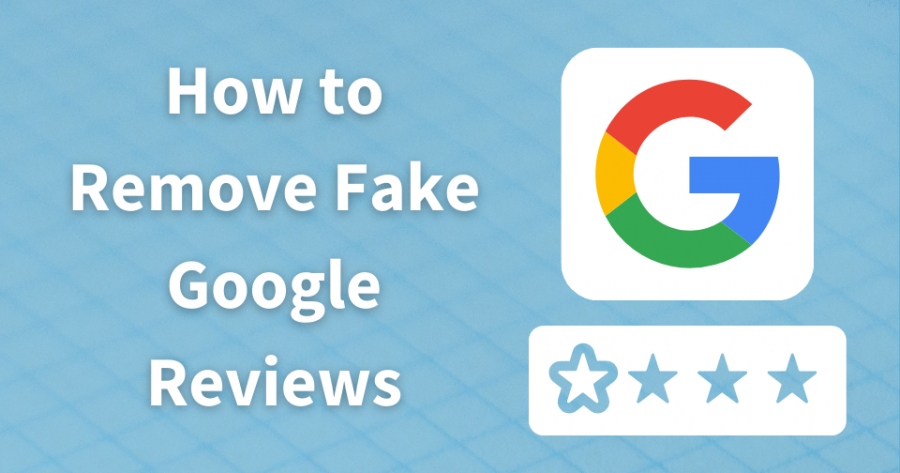 Most businesses will not dispute the power of Google reviews. They can tarnish a business's reputation in the blink of an eye.
Less than glowing words that took less than five minutes to type or a series of 1 star reviews can damage your star rating, especially when they're fake.
Fortunately, there is recourse that you can take if the mighty internet pen has been used against you. However, it does take a few savvy steps and the ability to do your due diligence.
Reasons for Removing a Fake Google Review
According to Constant Contact, ninety percent of customers look for online reviews before purchasing a product or service. It doesn't take too many bad reviews before that future consumer decides to shop elsewhere.
As a result, the savvy business owner should keep a keen eye on the online reputation of his or her business. One of the most effective ways to do this is by paying attention to all online reviews about your business. You need to do this on all the leading review platforms, but it's especially true for fake Google reviews.
Five hard truths that you should consider when it comes to the power of Google reviews: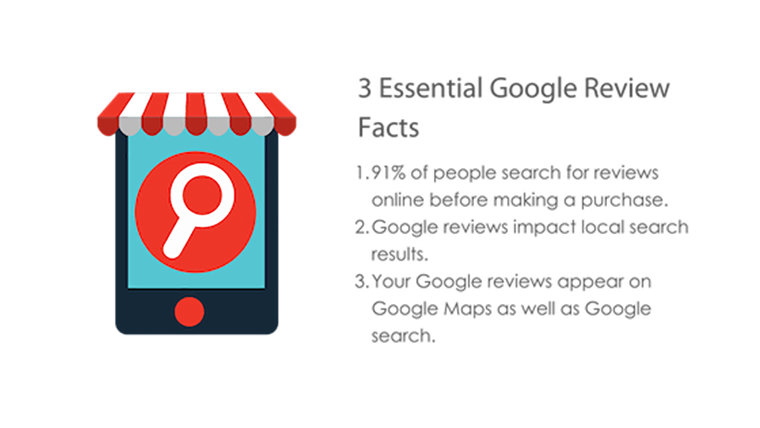 1. Ninety-one percent of all consumers search for customer reviews before purchasing a product or service
2. Google reviews can impact search rankings, particularly where you appear in local search results.
3. Google Maps will not only reveal the location of your business but reviews as well
4. Business listings with reviews are perceived as more credible by consumers
5. Business listings with reviews receive more clicks than those who earn less.
How to Spot Fake Google reviews
There are many reasons why your small business may receive fake customer reviews. However, in most cases, inauthentic reviews come from your competition. These same competitors might also pay companies or freelancers to write fake positive reviews of their business.
When you run across suspect reviews, you need to know what to look for to spot the false ones.
Familiarize yourself with the signs of fake reviews and do everything in your power to remove them. Once you've trained your eyes, you'll find it much easier to spot a fake Google review.
The suspicious signs of a fake review are:
◆  Lack of detail in the review
◆  No record of purchase
◆  No customer service calls
◆  Recommending a competitor
◆  Products purchased don't match the complaint
◆  Anonymous reviews
◆  Multiple negative reviews within a short period
◆  Numerous positive reviews on their Google listing in a short time, but the rest of their reviews are bad
◆  Reviews look like they come from a different area or country from the business
◆  Reviews make no sense because they were written in another language and poorly translated or a bot wrote them
Your competition may feel compelled to write or pay for fake google business reviews and complaints to tarnish your business image. Even some angry customers may feel obligated to write less than true things about your business.
Paying for fake reviews or threatening to post negative reviews unless you pay a fee are illegal, but it's your job to spot these suspect reviews and flag them or remove them.

How to
Flag Fake Google Reviews
Once you've spotted a fake Google review, you can't simply have it removed. There is a process you must follow.
However, the sooner you set the wheels in motion, the better.
1. The first step is to use Google maps to locate your business listing.
2. Find your reviews and flag the fake ones.
3. You will notice three small dots above each review.
4. Click on these dots, and you will have the option to flag the review as inappropriate.
How to Report Your Fake Customer Reviews to Google
Google support will not necessarily remove flagged content. If they do, they have thirty days to do it.
You can take matters into your own hands and speed up the process by directly contacting Google customer service and asking them to remove the fake review. Here are the steps:
1. Go to Google My Business profile
2. Select support
3. Select need more help
4. Select customer reviews and photos
5. Select manage customer reviews
6. Select email support
Provide as much information as possible and include screenshots. You can also go a step further if you're not happy with your results.
You can also tweet @GoogleSmallBiz and present your information again. You can also file a formal legal removal request. Google can provide a legal removal request form.
You can dispute and have Google reviews removed if they don't follow Google's guidelines. Spam, fake and off-topic content, prohibited content, and any conflict of interest goes against Google's guidelines.
Other steps to take to remove fake Google reviews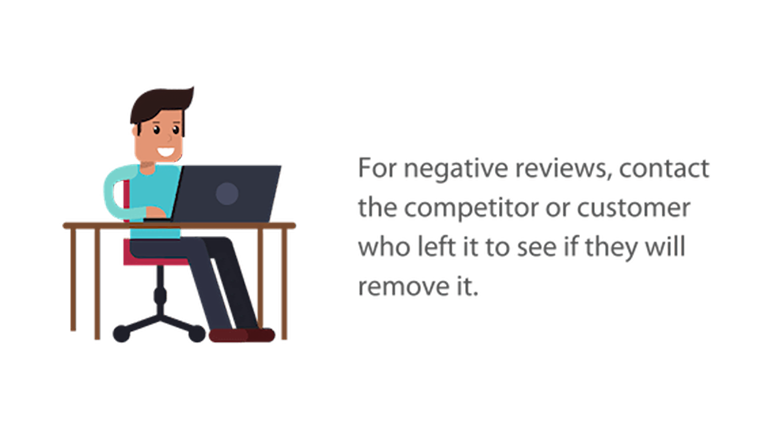 In addition, if you can prove that a competitor is posting fake Google reviews, you can file a complaint with the better business bureau (BBB) and the local chamber of commerce.
However, you may want to reach out to the company or organization first to ask them to rescind the fraudulent review and let them know that you're taking action.
Ask a Customer to Remove a Negative Review
You may get a customer that writes a negative review for valid reasons but don't panic. It may be possible to reach out to the customer to see if you can fix their experience.
If you can, you might be able to get them to remove their negative review. You might even be able to get your customer to write a new review.
Removing false reviews isn't an instant process, but it can be done.
Google's guidelines and steps must be followed. You must also make sure you have enough information to support your stance.
Flagging an account and asking Google to remove it may be all you need to do to have a fake or negative review removed. However, more may be required. Be prepared to defend your point of view.
We want to hear from you!
Share your stories and questions about fake and negative reviews in the comments below.
And don't forget to subscribe to the blog for more small business marketing tips and tricks delivered right to your inbox!