A business logo is an important visual element of your overall business. It's used in marketing and branding and helps to convey the true spirit of your organization and what it's trying to accomplish.
Unfortunately, too many businesses use cheap logos for small business without thinking about the best way to get what they need. Instead of developing a custom logo for their company, they alter templates and hope it works for what they need.
If you're starting a business, don't make the same mistake. Make sure your small business logo design is exactly the custom logo you need to help your business stand out from the competition.
The role of logo design in your small business
Once you've decided to start a business, the two things you probably think about first are the business name and your logo. These two parts of your business give customers the first impression of what you have to offer. In many cases, your business logo is what draws potential customers to your business.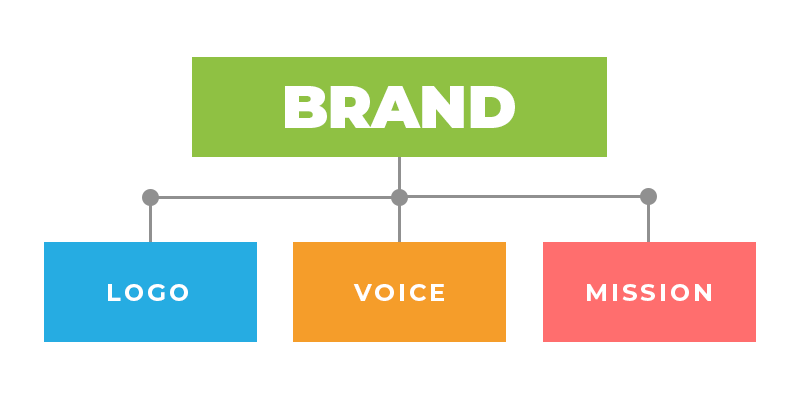 But a logo isn't just about marketing and drawing in customers. When people see your business logo, they should get an idea of what your business is and what it's trying to be. When you develop your business plan, your logo should fit seamlessly into everything your company represents. That helps bring your brand personality and mission to every aspect of your business, including your logo.
The importance of a high-quality logo
Since your logo is an important visual part of your business, you want to make sure it's the best quality it can be. Instead of relying on DIY logo websites or throwing something together in a free program you have at home, make sure that your small business logo is a high-quality file that you can use in a wide range of settings. From print ads to online videos, you want people to recognize your logo immediately.
If you make your logo yourself or find a low-cost generic website to draw from, there are a few potential problems you face. Your logo:
might not be compatible with certain file types
may look fuzzy if you adjust the size
can't be edited to coordinate with different color schemes
can't be updated if your brand or business changes
Instead, you'll have to adapt your marketing strategy to accommodate the limitations of your logo and hope that it all works out. Ultimately, that can keep your marketing strategy from getting the success it could for your business.
The importance of a custom logo
Along with making sure you have a high-quality image file of your logo, it's essential to have a custom-made logo specifically for your business. If you use a cheap logo design website and a logo template, you have no way of knowing whether another business is using a logo just like yours. That means that customers could see the other logo and go to their site, thinking it's yours!
A custom logo, on the other hand, is made just for your business. The colors, images, and text are all created to represent your organization accurately instead of just using whatever's available for the cost you're paying. You want your business to stand out from the crowd. If you don't use a custom logo, your business logo will be just like everyone else's and so will your business.
Whether you're starting a new business or it's time to rebrand an existing organization, small business logo design is an integral part of showing customers what your business is all about. By taking the time to create a custom business logo, you'll be able to have a beautiful visual image that blends perfectly with every other part of your business.
From the header on your website to pens handed out to customers, anyone who sees your custom logo will recognize it. You'll get the high-quality, custom image you need to help set your business apart from the competition.