If you own a small business, chances are you get marketing sales calls every single day.
Most of the time, these calls come from marketers looking to help optimize your Google My Business listing, your website, or some other aspect of your small business' internet presence. While some of these companies are certainly worth their salt, others may resort to less-than-ethical scare tactics or even outright lies to badger would-be customers into a sale. Even though the prices they offer are invariably low, it's important to note that the real cost of choosing the wrong internet marketing company for your small business could be much greater than a few hundred dollars wasted.
If it's not a marketing company calling you, it could be Google seeking to verify your business listing. However, Google only does this after you have started the verification process. Something still not sound right? Learn more about Google listing calls. 
As a small business owner, it is your responsibility to arm yourself with information that can help you avoid a mistake that could wind up costing you hundreds or even thousands of dollars. Here are a few ways to do just that.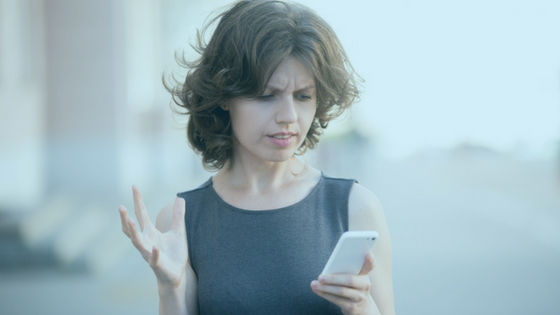 Educate Yourself to Understand What's Really Needed
Maps – Especially Google Maps
Maps listings are one of the first services most internet marketing companies offer, and with good reason. Online maps like Google's become more important for small businesses every single day. With so many consumers relying on maps listings to search for local services, a nonexistent or incomplete presence on these services can put you at a severe disadvantage compared to your competition.
What to watch for: Maps listings are evolving all the time, and keeping up with Google's constant changes can be time-consuming. It pays to work with a professional, but not just any professional. Watch out for companies that claim that you can get to the top spot on Google simply by paying them. While that can be true in some ways (for example pay-per-click services through Google AdWords) there are very few cases in which a simple map listing alone will skyrocket your business above your competitors. A maps listing is essential for local businesses, and it is without a doubt the first step any small business should take when building their online presence from the ground up. Make sure you work with a company that will keep a close eye on this important listing, keeping it optimized and verified on your behalf no matter how Google changes.
Red flags: If you think a sales representative is calling directly from Google, make sure to press for clarification. Making unsuspecting customers think that the company in question is actually Google and that they have the power to wipe your business from the face of the internet if you don't pay up is an all-too-common scare tactic. Instead, work with Google partners which are companies that have been given Google's seal of approval based on having met certain criteria, but a legitimate Google partner will never imply that they are calling from Google.
Directory Listings and Citations
The way Google obtains and verifies a business' information is not always as straightforward as you might think. In order to ensure that business information is accurate and up-to-date, it is constantly cross-checking the information with secondary and tertiary sources around the internet. Much of this information comes from directory listings and data aggregators. These "citations" make up what is known as the local search ecosystem which, when illustrated, looks very much like a complicated spider's web. Controlling the information submitted to and published by these directories is essential for any small business hoping to build visibility online since the more consistent the information is across these sources, the more trustworthy your business is in the eyes of Google (or at least its bots.)
What to watch out for: Many companies will claim to submit your business to an astounding number of directories across the web. Unfortunately, it's not just the quantity of citations that matter but rather the diversity and quality of the directories. It is pointless to have hundreds of citations on sites all linked back to domains associated with a single company like YP.com. Make sure that the company you work with has a comprehensive plan in place to maintain the integrity of your data across all of the most important citations.
Search Engine Optimization (SEO)
It is absolutely undeniably true that in order for your small business' website to be found these days, your site needs to be well-optimized for search engines. After all, search engine rankings are precisely what will drive the visibility you need to get found by potential customers. Search engine optimization ("SEO") works impacts your business' ability to rank on Google by responding to important signals like the quality of your written content, how primary keywords are used, and the quality of backlinks, or other websites that link back to your website. It is the glue that holds your online marketing efforts together and without it, your chances of capitalizing on targeted search traffic are slim. After all, what good is the most beautiful website if no one can find it?
What to watch out for: SEO is not a one-size-fits-all solution, What works for one type of business might not work for another, and properly implementing a solid strategy takes time, experience, and a lot of effort. While pay-per-click can be a great way to quickly get your business in front of customers searching for the services you offer while your website builds credibility, it is not a replacement for great SEO.
How to Sort the Bad Apples from Good Eggs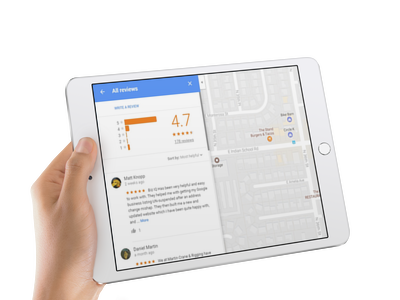 So you've determined that the services that the salesperson is offering have value to your business, and the pricing sounds good. That's great! Don't sign on the dotted line just yet. Your work isn't done.
It is now your responsibility as the business owner to cut through the sales pitch and the great-sounding price and do some research on the marketing company that has contacted you. Fortunately, there is one surefire way to tell whether you're being contacted by a good egg or a really, really bad apple.
Reviews Don't Lie
Would you be shocked if we told you that one of the biggest names in the internet marketing industry recently lost their accreditation with the Better Business Bureau due to countless unresolved complaints? What if you knew that another frequent cold-caller was sued by Google for impersonating the company in Robocalls? These companies had one thing in common. A litany of bad reviews floating around the internet.
Online reviews are a surefire way to get a sense of the work ethic of the company in question. One or two bad reviews are not necessarily indicative of a company-wide problem, but if you come across a string of bad reviews, or a company with significantly more negative reviews than positive, this is a good indication that you should steer clear. On the other hand, detailed, quality reviews that cite real results will tell you that you can trust the work that an internet marketing company will perform for your business.
Searching for reviews is easy, and can even be done quickly while on the phone with the representative. Just Google the marketing agency's name and the word "reviews" into Google's search box, and browse the results. While reviews on sites like Yelp might be a little trickier to decipher thanks to an algorithm that hides some reviews while favoring others, Google's own review system is a trustworthy source of information. It is extremely difficult, if not impossible, for a business to have a review removed from Google once it has been posted.
Ask for References
If you run into a situation where you don't find any reviews about the marketing agency you are researching, this could mean a few things. The company could have recently changed its name to get away from the bad reputation it created, or they may have just started up. You may be wary of their experience, so ask to see examples of the SEO work they have done. They should be able to direct you to websites into which they have built SEO techniques and allow you to review the work they have done with past clients.
If possible, talk to past clients that this marketing agency has worked with. By talking with these clients, you will be able to understand the service that the marketing agency provides and see how happy their past clients have been with the work they have received. This will give you a clear sign of what your experience working with them might be like and what you will get in terms of a return on the investment.
Ultimately, you want to make sure you get the best results for your money and you definitely do not want to waste valuable revenue on internet marketing that either isn't necessary for your business or a strategy that isn't working for you. A lot of marketing agencies will claim to be the cheapest and the best. Do your homework on these marketing agencies, and educate yourself so you will be sure to go with a reputable company that has experience providing SEO results that work.