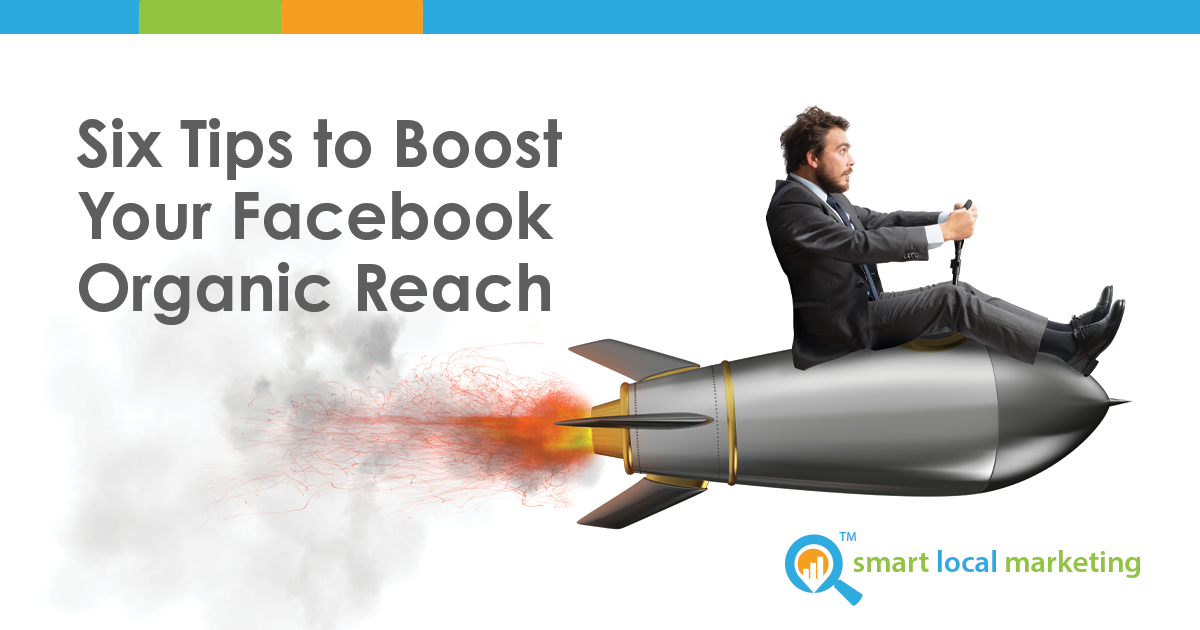 In years gone by, posting a link to your Instagram or Facebook page could easily drive up hundreds of clicks. Sadly, that's no longer the case. Interestingly, reaching a large audience online has never been harder. So how can you increase the number of users that view your posts without paid distribution?
Let's take a close look at some of the steps you can take to improve your company's Facebook organic reach:
1. Turn Facebook Into a Community Hub
The first question you need to ask yourself is: why should anyone follow you on Facebook in the first place?
If you skipped this crucial step, you're probably having a hard time building an audience on Facebook. One approach digital marketers employ to grow their Facebook communities is by creating a hub for dialog. It can be anything from an online space for digital industry meetings or Q&As, to weekly chats.
Whatever it is, you want to provide something unique that will keep your audience coming back for more and prompt them to follow and like your page. For starters, come up with fresh topics for discussion, stay as active as possible, and really focus on the community aspect.
When properly executed, a Facebook community hub will allow not only improve engagement but will also allow more users to come across your brand organically.
2. Direct Traffic from Other Pages
Arguably the most difficult step when expanding your Facebook organic reach is building an initial audience. To increase your Facebook traffic, it's important to continually remind audiences on other platforms about your Facebook page.
Of course, this doesn't mean you should bombard your audience with Instagram posts and Tweets linking to your Facebook page. However, there's no harm in reminding them about your Facebook presence on your Instagram, LinkedIn, or Twitter bio. Simply identify which platform has the greater audience and remind users to follow you on Facebook.
Also think about adding an easy click to like your Facebook page on your website's home page. While you don't necessarily have to overhaul your entire website, you should offer sufficient links to your Facebook page.
3. Reach Out to & Collaborate with Influencers
When properly done, teaming up with social media influencers is an effective way of improving traffic to your Facebook page. Provided you have the right strategy in place; such power users could help you quickly ramp up authentic traffic to your Facebook page.
Granted, it's not the most "organic" way of increasing traffic, but it's a method that gets results. In fact, according to MuseFind, 92% of consumers are more likely to trust a social media influencer over an endorsement or an ad. And while social influencers typically charge for their services, it's still a great way of directing potential clients to your Facebook page.
To lower the cost of their services, consider sweetening the deal with perks that enhance their brand recognition on your website or through link building.
But how can you find an influencer that is perfectly suited to your needs?
For starters, you don't want to email a bunch of social media influencers blindly. Instead, you should make use of influencer search tools to help you find the right fit for your business. They offer a convenient space to locate, identify and analyze non-celebrity influencers within your industry. With their simple search functions, you can limit your results to journalists, bloggers, or just regular users with huge followings. As an added precaution, you need to look up the results on various platforms to make sure they actively engage with their followers. Alternatively, you could also use LinkedIn's user search to identify engaging users within your specific niche.
4. Publish Evergreen Content
How much effort and planning do you put into your Facebook content strategy? Whether you're aiming at improving traffic or generating revenue, one of the most powerful tools at your disposal is evergreen content.
How recent a post is will determine its life on Facebook News Feed. However, publishing content that is timeless ensures it will be more useful, and your audience will keep engaging with it for much longer. Even better, evergreen content can be posted again at later dates to continue community engagement. You also need to remind users that they are free to revisit and engage with any evergreen content that they've liked previously.
Evergreen posts have considerably long lifespans and can even show up an entire eighteen hours after being posted. Because of their high performance, you have to maximize their reach by repurposing them.
Here are a couple of quick steps you can follow to repurpose evergreen posts:
Choose posts that performed extremely well and still offer value a considerable amount of time after they were published. Record each in a spreadsheet.
Take that piece of content and approach it from a fresh angle. For instance, you could put a spin on an existing post either by adjusting the context or replacing content in text form with video content. Whatever the case, you first need to discover what resonates with your users.
Post your refurbished content at various times. This guarantees that different users get to view your new and improved post.
5. Use Organic Post Targeting
Contrary to what many believe, targeting is not limited to Facebook ads. To ensure they reach the intended people, you can also target your organic posts. As the organic reach of quality content has decreased, this feature has grown steadily in usefulness. It enables you to direct your posts to specific users depending on their location or age.
You can only target a minimum of twenty users. However, if your Facebook page has just a couple thousand followers, you can go below this minimum threshold.
6. Don't Be Afraid to Stand Out
A big part of organic reach on Facebook is competition. You have to fight it out with countless other brands for your users' time and attention. And the best way to pull ahead of the pack is by identifying what sets your business apart and flaunting it. All your written and video content must be as unique and appealing as possible.
Anything that you have in your brand's repertoire can be used: videos, podcasts, links, images, etc. Think strategically about what you can post and use those to your advantage.
Ready for Reliable Professional Digital Marketing Solutions?
Would you like to work with one of the highest-rated small business marketing agencies to handle your social media management?
Contact us now to get started!