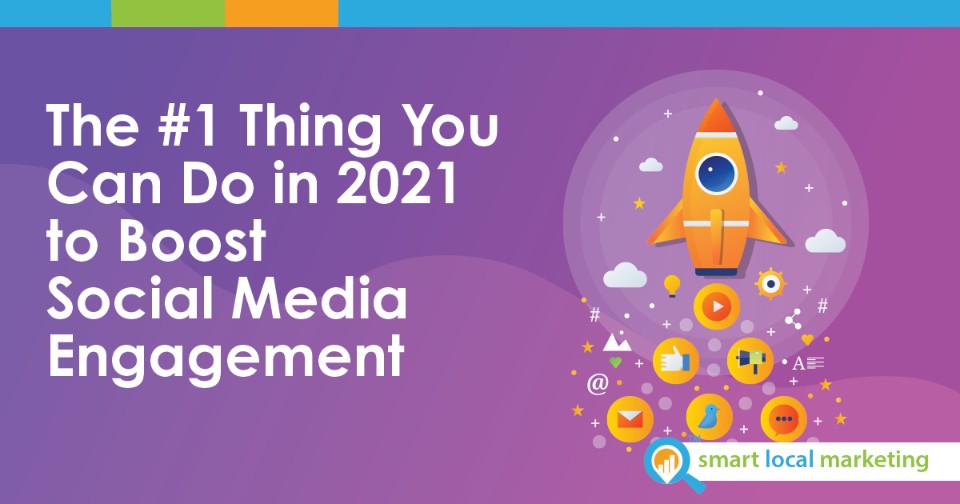 Most blog posts with this kind of title tease the answer and don't tell you until the very end. Guess what? This tip is so important, we're telling you right away: live-streaming on social media is the best thing you can do to boost engagement in 2021. The reason we're telling you right away, upfront, is because there's so much small business owners need to know about how to live-stream the right way.
We're dedicating this post to explaining the basics, so you can start a big-time following on social media this year. Here's what you need to know about live-streaming on social media and how to make the most of your platform.
Some Stats on Live-Streaming
Why should your small business care about live-streaming? Because your customers care about it! The facts don't lie: live-streaming is far and away the most popular trend on social right now:
Live streaming topped 1.1 billion hours in 2019
80% of audiences would rather watch live video than read a blog
82% prefer live video from a brand to social posts
After watching a video, 64% of users are more likely to buy a product online
People are paying attention to live video far more than other forms of content marketing. For small businesses, this means there's a huge opportunity to market effectively on social media without spending a dime. All you need to do is hit the "stream" button.
*Stats courtesy of Livestream.com
Where to Live-Stream
You may not realize it, but most social platforms have a live-streaming option. Concentrate your efforts on the bigger platforms with different live-stream features—namely Facebook and Instagram. While YouTube, Snapchat, Twitter (Periscope) and others offer live-streaming, you're more likely to attract an audience on Facebook or Instagram. As a side note, if you want to stream on multiple platforms at once, consider a service like restream.io.
Why Live-Stream Yourself?
Live-streaming your small business creates engagement right now. As soon as you go live, you're giving people a reason to pay attention to you. This is a unique form of marketing because you, the business, are prompting the interaction. In the case of something static, like a social post or blog post, you're waiting for someone else to interact with it. Live-streaming prompts viewers to pay attention.
Live-streaming is also a more comprehensive way to market. Whether you're streaming an event, doing a product review, answering questions or streaming just for the heck of it, there are so many opportunities. You can choose to treat it like a broadcast and follow a plan, open your stream up to questions and interactions from followers, or provide value by sharing special announcements or information in real-time.
Don't forget, live-streaming is also 100% free. People tuning into your live-stream are paying attention to you and it's costing you $0 from your marketing budget. Not a bad price to pay to get the attention of a few followers!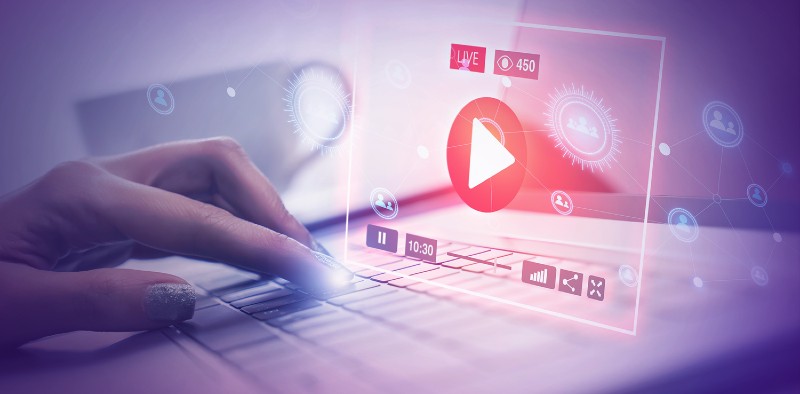 How and What to Live-Stream
There are three ways to live-stream your business effectively: phone, webcam or video equipment. For most businesses, phone or webcam is just fine and will more than get people excited about your live-streaming events when you host them. For businesses making a big investment in live-streaming, video equipment brings with it some amazing production values.
If you're going to be mobile while streaming, smartphone is the way to go. This is great for live-streaming at the job site, moving around with the camera or focusing on multiple different subjects. It's the definition of point-and-shoot video streaming.
If you're addressing your audience from a fixed perspective and there's only one subject, webcam works create. This is optimal for Q&A sessions, live interviews, announcements and other videos that feature a person speaking directly into the camera.
If you're looking into longer streams and more complex presentations, video equipment can bring a new level of versatility to your streaming. This is best for businesses that have video needs beyond live-streaming.
Once you've figured out how to best-stream your business on social media, decide what you want to stream.
The best thing you can do is plan ahead of streaming opportunities. While it's great to live-stream impromptu when the moment warrants it, planned events give you the edge on how to best-present your business—and how to attract the largest audience. Put up posts about when you're going to live-stream and give people a reason to tune-in. Examples of great scheduled live-stream opportunities include:
New product introductions and unboxings
Live FAQs with your staff or community members
Collaborations with other local businesses
Fireside chats and updates about your business
Pick an opportunity that's relevant to your social media followers and give them a reason to tune-in to view it. On this same note, schedule future live-streams at a time when you can get the most eyeballs, such as after work or on a weekend.
Use Streams As a Way to Connect With Followers
Above all, keep people engaged! If your live-streams are too scripted, low-energy or uninteresting, you're going to lose viewers. Give them a reason to be excited about tuning in and they'll not only stick around to watch the stream, they might even bring a few friends!
Live-streaming is the single best thing you can do to boost social media engagement in 2021. Even if it's just for a few minutes to get your toes wet, make it your mission to live-stream your small business more in the year ahead.