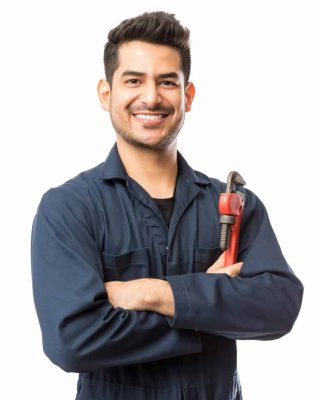 Lack of a stronger online presence will affect how well you compete in the market as a business owner. In this age of technology, the use of internet marketing is becoming essential to reach wider audiences. Every successful plumbing company needs a healthy cash flow that is only possible through effective marketing. The use of digital marketing is helping companies to reach customers and establish leads that convert to sales.
Digital advertising is crucial for businesses looking to market their products and establish market dominance. It refers to the use of technology in promoting a company's products and services, including online techniques and the internet. This concept is all about promotion through digital technologies such as electronic devices and the internet. It entails the use of websites, mobile apps, and social media pages to market products in conjunction with conventional best practices, such as email, SEO, and social media marketing.
The use of digital advertising has been crucial for businesses seeking to increase sales by creating traffic and converting users into regular clients. In the company, digital advertising has changed how companies use technology to market their products or services and generate leads. Plumber advertising entails using strategies to sell your services and find customers. However, you have to target customers the right way by using the right tools to increase your campaign's success. This guide provides ideas on how to create a successful advertising plan for the business. It seeks to help businesses increase their online presence and generate leads that can increase sales.
1. Optimize your website for digital marketing
One of the best ideas for small business owners is to optimize their websites to cater to all clients' needs. Sites are the very first item for any online company as the hub of digital advertising. As a business owner, you will need a functional website that attracts potential customers and converts them into leads.
A well-designed website allows you to connect and interact with clients while representing the brand and its impression. The website should have your current address, email address, and other contact information that is correct and working. This is crucial since wrong information can direct users to the wrong company. You need potential customers to land on your website and get the leads through correct and up-to-date information.

It is not possible to implement a strategy without first creating a website. However, hire a professional web design company to create the perfect website that can increase conversion and sales.
2. Maximize user experience
User experience is a priority for search engines and determines conversion for your company. This is a form of digital advertising where a company optimizes the customer experience by creating an engaging website and providing content that will attract potential clients. User experience creates high conversion that can translate into better revenue and profits for the company. This growth can be harnessed to expand the company and attract more customers for its product line.
As a plumbing company owner, you should create a website that can be used to connect and interact with the client. A website is the cornerstone of digital advertising as it represents the impression of a brand. Therefore, the idea is to maximize user experience by creating a website that can create a first impression and lead to conversions.
You should also provide informative and entertaining content that can attract new clients and meet your goal. The content should stand out among the competition and tell a story that will fuel inbound marketing.
3. Invest in SEO for plumbers
Advertising ideas for plumbers entail the use of search engine optimization. This is where you optimize your company's content to show up whenever someone seeks information on Google search. SEO works by ranking pages or blog posts about a company to help drive traffic. Search engine optimization is one of the best ways to get leads as a powerful tool. In most cases, this advertising revolves around increasing visibility in search engine results to boost your rankings.
Recently, the popularity of local SEO solutions has seen businesses focus on a particular niche to sell and market their products or services. The use of local SEO is becoming essential for companies to increase sales by optimizing content to appear for a target location. For example, whenever a client searches for plumbing services, the search engine will display local results within close vicinity.
LSEO allows small business owners to dominate their markets and get to remote clients. It entails delivering advertising to consumers based on geographical locations and shows relevant ads. As a company owner, you need to increase awareness and drive traffic or organic ranking with your website using SEO specialization. This can help the company to generate leads and increase sales
4. Invest in pay per click advertising
Pay per click advertising can provide immediate leads for your company and increase sales. This is a form of digital marketing for plumbing that allows you to reach potential clients on the internet through paid search adverts. As a small business owner, you can set up PPC campaigns on Google search engines and target consumers with specific searches.
Pay per click is highly demanded in the online sphere allowing marketers to reach potential clients on the internet through paid search adverts. This tool has better conversation rates and can help a company get more customers due to a higher ROI. You need to set up PPC campaigns on search engines and target customers with specific needs.
5. Use email marketing to stay in touch with customers.
Email marketing is a great way to tap your existing customer base and nurture unclosed prospects. This type has continued to dominate the digital realm due to its ability to connect clients with the company. It allows businesses to communicate with the target audience and direct traffic from social media platforms. Emails are particularly crucial in directing traffic and lead to a company's website and lead to conversions, creating a direct link between a company and its clients.
As an owner, you should do email advertising the right way to increase brand awareness. The effectiveness of email advertising depends on creating entertaining and informative content that will attract new users and not be a turnoff. In most cases, the content is dependent on your goal. In essence, you should be able to create entertaining and interactive email and ask users to subscribe to weekly or monthly newsletters.
Email advertising can also increase your brand awareness for your company. Use this tool for advertising exclusive deals, highlight content, or promote any event. You can also use email advertising to network and get more clients for your business. You can send emails to your past clients, seller leads, and anyone within your sphere and increase your customer reach. According to reports, digital advertising such as email marketing have one of the highest ROIs, which is why businesses hire people with online certificates to provide expertise.
6. Try video marketing in your campaign.
Most people ignore the importance of video advertising in boosting SEO and establish authority. Your content should incorporate the use of videos and infographics to build brand awareness and improve conversion. Search engines such as Google will rank a site with excellent and relevant content. Hence, you need to develop unique and engaging content around your keywords to get the audience's attention.
As a plumber, your content can touch on topics such as saving money on water bills or fixing a blocked drain. Incorporating video advertising makes it easy for the audience to follow through the messages. For example, DIY videos are becoming popular search items for customers. Hence, you need to upload relevant videos on your website and social media platforms to drive traffic into your company.
The effectiveness of advertising is measured by how well it attracts potential customers to the website and encourages them to purchase the products. Your website should have a quick DIY video providing answers for anyone with an emergency. Customers will always associate your brand with any helpful and informative video on plumbing.
7. Take advantage of social media for digital marketing.
Social media has made it easy to engage with customers and get their opinions on your products and services. This is a critical and powerful tool in modern advertising and should be the first tool if you are thinking about online advertising for your plumbing business. Social media has a crucial appeal due to its ability to reach a wider audience and niche clients. This means you have an opportunity to communicate with clients and promote your business directly to the client.
It allows business owners to expand their reach by increasing their popularity and driving traffic to your website. With social media, your company can reach a wider audience, including the niche users who might not have heard about you. Social media has improved an aspect of communication between a business and its customers by removing barriers that limited traditional networking. With numerous social media platforms such as Facebook, Twitter, Instagram, and YouTube, you have a portal for potential clients to interact with content.
Unlike offline techniques that are one way, digital advertisement allows for interaction and engagement with customers. It is possible to have direct communication between a business and its customers, which is crucial in understanding what consumers want. Social media remains a preferred medium for customer service today as more people interact with the company.
The type of content you share on your social media pages can be crucial in attracting new customers and promoting your business. At the same time, through social media advertisements, you have an opportunity to communicate with clients. The platform allows you to interact with your customers and build stronger relationships with them. This is an essential aspect of winning their trust and building loyalty.
Many businesses have benefited from using social media advertising since many people with smartphones are on social media. If you are not using this tool, you miss out on an essential aspect. The use of social media can play a critical role in networking for the business. You can use an Instagram story or Facebook platform for advertising your services and targeting a broader audience. Add a call to action, letting your audience know how to reach you whenever they need plumbing services.
8. Get more online reviews.
If you want to get more contracts, focus on generating more 5-star reviews from online customers and other users. You can only get hood reviews by providing excellent service and building a good reputation. Therefore, concentrate on providing excellent services that can generate positive reviews from your clients.
After completing a job, ask your customer to leave feedback on your website or social media. Businesses benefit by getting an insight into what consumers want and then using this information to steer a brand towards a better consumer experience. Interaction and engagement with consumers is one tool that differentiates between a successful and failed business. Online reviews profoundly affect customer's decisions in choosing one service over the other. Hence, always focus on getting the best reviews from everyone interacting with your content.
Networking is an essential aspect of running any business as it increases the chances of more leads. You need to research the potential market position by examining your online presence and websites. The online reviews can provide a clear picture of what you need to know about your brand and how to improve it. These customer reviews are honest opinions from people who have experience with the services and can influence other potential clients' decisions.
9. Create your brand
Having a business brand is extremely important in the business as it sets you apart from the competition. The idea of having a brand is to create an identity that your customers can identify with when transacting business with you. As a small business owner in the plumbing business, you can create your brand by designing a unique logo that represents you while setting you apart from the competition.
You also need a unique voice for your brand that identifies you with a specific audience. This includes creating valuable content that contributes to your brand. Through this interaction, businesses can solve customer problems by offering solutions. For any business that needs to survive in the market, brand awareness and reputation are of utmost importance.
Plumbing businesses get listing arguments based on their markets and how well they are selling their services. Therefore, you need to invest in yourself by advertising your brand to the right clientele. Also, look closer at plumbing services that have been on the market for a long time to get an idea of how to expand your market position.
Conclusion
Plumbing is a competitive industry that requires adequate and effective advertisement to establish market dominance. Internet advertising is one of the best ways for small business owners to reach plumbing customers. The use of it is valuable in the plumbing industry by helping to attract new users and drive sales. The use of online advertisement creates opportunities for small business owners to develop a market position and establish a brand. While traditional marketing techniques have been in use, digital marketing is proving to be