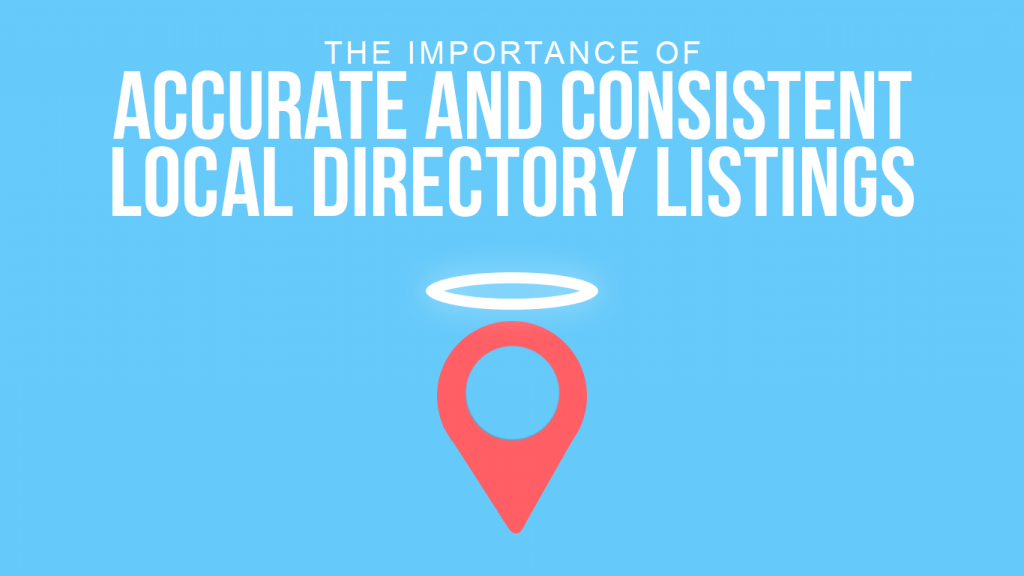 If you have a small business, whether or not you have a website or are doing any type of local online marketing, your business probably already has an online presence. How? Some local listings like those on search engines such as Google, Bing, and  Citysearch might already have a listing for your business, even if you didn't enter any information about it on those sites. Don't worry, nobody stole your business or signed up for anything without your permission.
Search engines like Google and Bing exist to provide information to their users and want to improve their users' experience and keep their users on their sites as long as possible. So, if they have as much information as possible about things like local businesses, government offices, things to do, facts, news, images, videos, etc, then their users are happy and will continue to use their services, stay on their search engines longer, and click on some of the advertising they host on their site. To accomplish this, they collect information from a variety of sources like maps, records, other listing directories online, and that's how your business can wind up with an unverified listing that you didn't sign up for. Your free listing on sites like these is one of many ways your business can show up in search results of potential customers.
You want to verify, not delete free business listings on Google, Bing, Citysearch and other free directory sites.
Don't get angry that there's a listing for your business on Google or another local free directory. It's not costing you money and nobody is spying on you or your business. Instead, claim and verify your online listings so you can manage them and make sure they're all correct. Each search engine has their own process for claiming your business listing and for verifying your business, so it's important to familiarize yourself with each process.
It's actually not hard, but it is time-consuming, and like I mentioned, every directory has their own rules and procedure for verifying your listing, so it can get quite complicated. Google and the other search engines and local listing services have help pages and forums, but if you're still lost or don't have the time to manage your online local listings, you can get help from an online marketing company or agency that specializes in local internet marketing with this process, but make sure you're using a reputable company. Unfortunately, there are a lot of con-artists who run scams related to verifying business listings on search engines. We dive deeper into that problem in another post, but just be aware that Google and the other search engines won't call you to offer to verify or manage your listing for a fee and then threaten to delete your listing if you don't pay.
Now that you've verified your listings, make sure they're accurate and consistent.
You can't just stop at claiming and verifying your online local business listings on sites like Google, Bing, Citysearch, and others. Now you have to make sure all the information on those directories and local listings sites, plus any paid listings you might have signed up for also match.
Tired yet? Confused? It's ok. Again, you can get help with all this if you don't have the time to figure it out. The important thing to remember is you want the key information about your business to be consistent on as many as 200 plus listing sites.
That's right, there are 200 or more local listing sites online.
And you thought it was just Google, Bing, Citysearch, Yelp and maybe Angie's List you had to worry about. Of course, you might not be listed on every directory, but what if you could be? Do you know where your business is listed? No matter how many listing sites or directories your small business is listed in or how many you wish to be listed on you need to make sure your listings are all consistent and accurate. But what does that mean? Make sure that these 4 things are accurate and identical on every directory and local listing site:
1. The name of your business is the same.
Make sure the name of your small business is the same everywhere it appears online. The name you use on your website, your sign, your social media profiles and all online local listing directories needs to be consistent. You can't be John Doe's Carpet Service on your website, but Doe Carpets Services on your Google Business Listing for example. If the actual name of your business is John Doe's Carpet Service, then you need to make sure that's the name on your listing in the online local listing directories. It also means if you change the name of your business, you will need to update every local listing service and directory.
2. The address of your business is consistent.
The address for your business needs to be consistent across every listing and directory site online. Besides being important for how your site ranks in customer search results on sites like Google and Bing, you don't want to confuse your customers by having different addresses for your locations on different directory sites. Did you move? Then you have to update every local listing on every directory your business has a listing on so your customers can find the correct address when they find your business online.
3. The phone number of your business is accurate everywhere.
Just like your business name and your business address, you want to make sure that the phone number for your business is correct. Again, you can't have an old phone number on any of the directory websites or any of your local listings of Google, Bing, Citysearch, Yelp, or another site. Your telephone number needs to match on every site.
4. Your business email and website addresses are correct online.
Your website URL and email addresses for your business need to be accurate and consistent across the internet, including on your local listings online. Again, having correct and up to date contact and location information on your local listings on the directory and local listings sites is crucial to not just how the search engines rank your website, but to whether or not your customers can find your business online.
You never want a customer to email your business for more information and have their email returned because the email address they found on a local directory site was out of date. It damages the credibility of your business. The same goes for having an out of date website address anywhere online. You also never want a customer to find an old website URL online and instead of finding your website, they find a page that has a 404, website not found error page instead. They will either think you went out of business or that your business isn't trustworthy.
If you can't remember all 4 of these areas, guess what, digital marketers have come up with a clever acronym for them. Nap+W
NAP needs to be accurate and consistent across every site online, especially local listings.
You might have seen the term NAP or NAP-E or NAP+W online and wondered what the heck it was about. Well, it just stands for Name, Address, and Phone, NAP. And the extra E stands for Email, or W for Website. At this point, I don't blame you if you want to take a nap after finding out how complicated it can be to claim and verify your business' local listings across the internet and make sure they're all consistent and accurate everywhere your business listing appears online.
NAP helps Google help your customers find your business.
That's right, if you don't think making sure the name, address, phone number, email and website URL are all consistent across online listing sites, then you're missing out on a crucial factor for ensuring your business shows up when customers search online for the products and services your business provides in your area. Instead, your competitors will show up and they'll do business with your competitors and not you.
A consistent and accurate online local listing is sound SEO.
SEO or Search Engine Optimization is how online marketing specialists help your business appear on the first pages of search engine results because like we said earlier, the search engines, like Google, want their users to be able to find the information they're searching for and they want that information to be correct.
It's pretty clear to most SEO experts that the search engines like Google and Bing use other local listings sites and your verified business listings on their sites as a ranking factor for where your business shows up in their users' search results. Plus they use accurate and consistent local listings as a way to verify that your business is a legitimate one. When your online local listings are all accurate and match, your business site has a better chance of ranking on the first page of search results.
Of course, there's a lot more to SEO than NAP and the accurate local listings, but making sure your business' information is consistent online is a good place to start. After all, you want it to be easy for customers old and new to find you online.
So what do you think about Google and the other local listing sites? Tell us your struggles and stories with managing your online listings in the comments below and if you found this post useful, share it with your friends and fellow business owners online.