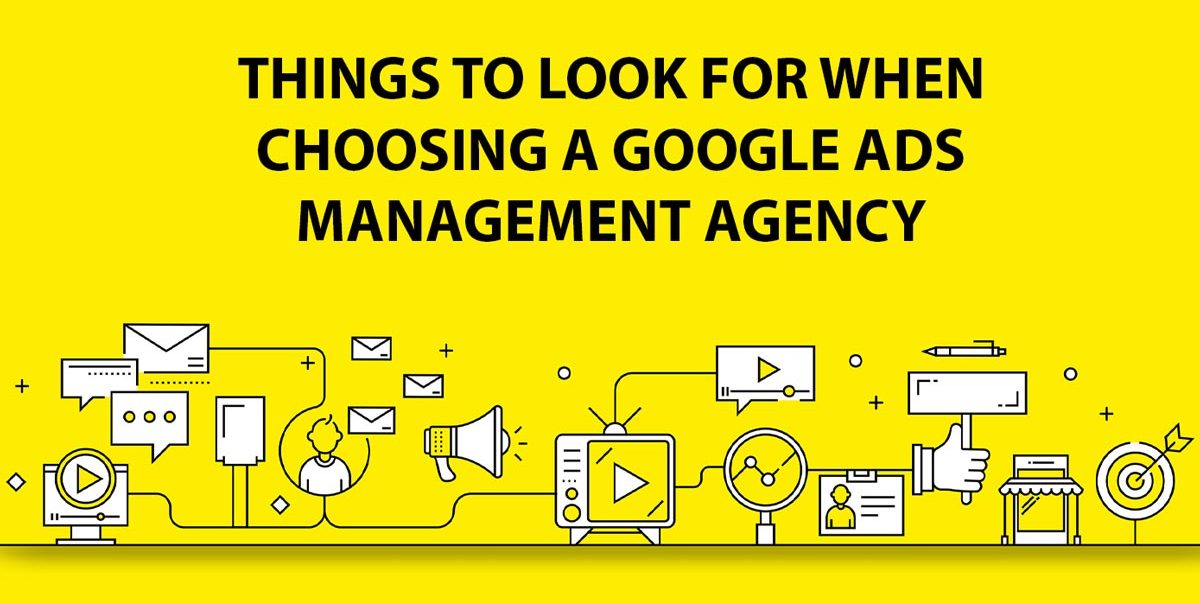 As you shape your digital marketing strategy, you will consider the various options available to you. You will also look for ways to get the most out of your money and run a successful campaign. Pay-per-click advertising, commonly known as PPC, is fast becoming a popular way of reaching target audiences. This form of marketing makes use of Google Ads to help businesses run paid advertising campaigns. If you want to run a campaign that stretches every dollar of your budget, you should consider working with a Google Partner agency. These experts have a better knowledge of the platform and will do the hard work for you if you are struggling with managing your PPC campaigns. With their knowledge and experience, the agency will be in a position to ensure you use the latest methods and produce the best campaign.
Ask These 4 Questions When Hiring a Google Ads Company
Here is what you will need to look for when choosing a Google Ads management agency.
#1 Are You a Google Partner?
There is no doubt that you will want to pick the best agency to help with your paid media campaign. Choosing the best agency will ensure that both your account and digital marketing campaign are in competent hands. When you are looking for help managing your Google Ads strategy, the first thing you should consider is whether the agency you intend to work with is a Google Partner. This is a status that google grants to various companies as long as they meet certain criteria year over year. During your research, this will be an essential factor to keep an eye on.
See Also: Should I Use Google Ads or Facebook Ads?
As much as Google may want to advertise and make money off you, the search engine does not want to see its advertisers fail. In any case, you are likely to spend more money on AdWords if you succeed. The requirements are in certification, Ad spend, and performance, meaning that a Partner is knowledgeable, experienced, and has a proven track record of success. In short, the agency can optimize a campaign to ensure it makes money.
There are many benefits you are likely to enjoy when you choose to work with a Google Partner. By choosing an agency that is classified as a Google Partner, you will increase your chances of realizing a higher ROI for your efforts and budget. You will have Google certified account managers tackling your campaigns with knowledge, experience, and confidence. In case of an urgent issue, you will get first-class treatment, while more attention to detail and fewer careless errors will help you save time and money. In the end, you will stay ahead of the curve and achieve your revenue goals.
#2 What Does Transparency Mean to Your Agency?
There is a lot that goes into planning, preparing for and launching a successful Google Ads campaign. Although a Google Ads agency has the required knowledge and experience of the platform, you will also need to contribute your ideas as a business owner. A good working relationship between you and the agency you choose will ensure a seamless process and help you achieve the results you desire. Continuous discussion on the status, performance, and cost of the campaign will ensure both parties are on the same page, something that will help in making informed decisions on both sides. At the same time, you will have to share a lot of business information with the agency. As such, the agency's transparency will be another critical thing to consider.
There are certain agencies that will not want to give direct access to your Google Ads and Analytics accounts or the related data. Since mutual cooperation is one of the fundamentals of a successful campaign, you should be cautious if you notice this kind of mentality when choosing an agency. A good agency should update you regularly on what they are working on and what they are doing with your account. Honest and open communication will help you know what to expect so that you ensure you are maximizing both your time and budget. Knowing how the digital marketing campaign is being executed will also allow you to give constructive feedback that could go a long way in helping to make improvements where necessary.
While the agency needs to be transparent during the entire period of the campaign, transparency is even more critical when things are not going as planned. In case the campaign ends in disastrous results, a lot of time would have been wasted and a considerable amount of money spent. With transparency and clear communication, both parties will find mutually-agreeable steps to be taken to avoid such a situation. The parties will also be clear on all the applicable charges and fees, effectively eliminating any worries of hidden fees. In the end, transparency will help in fostering a good working relationship between the business owner and the agency.
#3 How Do You Tackle Reporting?
To run a Google Ads campaign, you will have to set a budget and invest money in the campaign program. As such, when choosing a Google Ads management agency, you will need to find out the key performance indicators they use to ensure you achieve your marketing objectives. Generally, a good agency will focus on measurable outcomes that will allow you to reach your target customers. It is essential to make sure that you look for an agency that is committed to helping you increase sales, boost revenue, and realize a decent return on investment.
Over time, you will have to find ways of determining whether the agency is on the right path with its work. Tracking the agency's ability to help you increase sales and revenue will involve keeping an eye on the marketing results at all times. Keeping tabs with the results will allow you to establish whether your efforts and resources are bearing fruit. It will also give you a chance to identify areas where improvements need to be made as well as those that are doing well. Since Google Ads' success is a result of mutual cooperation, you will need to work closely with the agency so that everyone is on the same page. Working in concert will increase your chances of having a successful marketing campaign.
Your agreement with the Google Ads management should outline how frequently the company will send out regular reports, indicating the progress made and the plans in place for the next period. Regularly scheduled reports will give you valuable insights into the campaign and present you with an opportunity to ask any questions you may have. The reports will also allow you to make informed decisions about budgeting as well as when to stop the campaign. This will help to ensure that your advertising budget goes as far as possible.
#4 Do You Have Good Client Reviews & Testimonials?
A Google Ads campaign can help you reach out to the right target audience. However, you will have to use an effective strategy if you are to be successful with this form of marketing. As such, it is necessary to work with an agency that can demonstrate relevant expertise and experience. When looking for the best agency to handle your campaign, you should take the time to look at the testimonials. These will give you insights into the companies or industries that the agency has worked with in the past. If you work with an agency that has had prior experience in your sector, there is a good chance that you will be able to achieve the results you want.
Rather than relying on the word of the agency to establish whether they have the requisite experience, you should do some research on your own. Whenever possible, you should get in touch with several past or current customers to find out what their experiences were when working with the agency. If this is not possible, ask about reports of high-level information about similar AdWords accounts that the agency has managed in the past. Client testimonials on the agency's website will also be a great trust indicator. An agency that has handled similar needs and requirements to yours is likely to offer you the best value for your investment.
Hang On a Sec! We're a Google Ads Management Company!
At BizIQ, we have the knowledge and experience necessary to manage Google Ads campaigns for different companies and businesses effectively. When David Carr, the owner of McGuire's Hearing Centers, came to us, he wanted to gain online visibility and dominate search engine results. His company had just merged with another company, making it necessary to redesign the website, update their Google listings, and offer more effective SEO and PPC solutions. Our experts not only redesigned the website and made it mobile-friendly but also created SEO-friendly content and included separate pages for each of the 11 locations. To make the website more searchable and visible, we cleaned up the local listings and updated the business information to make the business come across as valid and trustworthy. BizIQ also created new Google, and Facebook paid campaigns, featuring English and Spanish ads, and built custom landing pages. Click here to start your digital journey with BizIQ. Ask about social media management advertising too!