It doesn't matter if you have two stores in the same town or 200 individual stores across the world—every location needs visibility. They might all share the same brand name and sell the same products or services, but each location is its own revenue stream and cost center. That's why it's so important to approach marketing from a granular standpoint. It's great to market the brand; it's even better to market individual locations.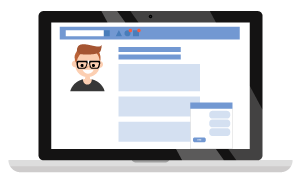 As the old saying goes, "the success of the whole is greater than the sum of its parts." Location-based marketing bolsters the success of each location under your brand umbrella, turning your brand name into one that's ubiquitous and strong.
How do you tackle location-based digital marketing in a way that lends strength to the broader business? Below are a few tried and true strategies, used by companies like Nike, KFC, Toyota and others.
Create social profiles for each location
When it comes to brick and mortar locations, people want (and need) to connect with the one that's relevant to them. When they hop on Facebook to look up business hours or scroll through Twitter to get current information, they want insights specific to their locale. Adopt individual social profiles for each locale to give the people what they want.
For Instagram and Twitter, delineate business location in the handle: @SwiftPlumberMKE and @SwiftPlumberKCMO. On Facebook, create pages for each location and make the information on each specific to that locale. Make sure there's no doubt about the locale when people hit the follow button.
Create, optimize GMB pages for each location
In the spirit of delineating individual locations, be sure to set up Google MyBusiness pages for each location and be specific as you set these pages up. What's that location's address? Hours? Available services? Are there any ads specific to it? Pictures? Reviews? Everything needs to be location-specific for you to capitalize on the power of a well-established GMB page.
The more attention you pay to GMB pages, the more you'll capitalize on SERPs. Geo-focused searches will yield great results and you'll have better effectiveness marketing PPC ads, as well as ranking for location-specific keywords.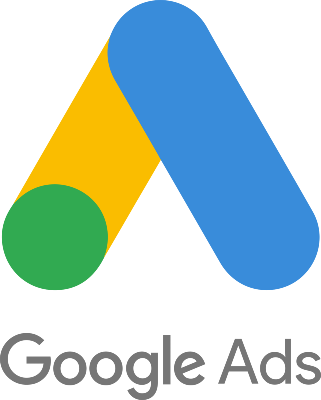 Run location-based Google Ads
Sensing a pattern yet? Delineating individual store locations makes digital marketing at a granular level easier and more effective. Nowhere is this more evident than Google Ads.
Say you've got a store in Tacoma, WA and this is where you're rolling out a brand-new product: Blue Widgets. You can run location-specific Google Ads to capitalize on the launch of this product only in the greater Tacoma, WA area—even if you have locations in nearby Seattle and Olympia, WA. Google is smart enough to link your PPC campaign to your local store, boosting the effectiveness of location-specific marketing.
Segment customers and email marketing lists
Multiple locations mean multiple customer groups. Sure, people are coming to your business for the same types of products or services, regardless of locale—but there's a world of difference between regional customers. Your customers in Modesto, CA might have a higher average ticket than in Mobile, AL. You might get more frequent patronage at your Minneapolis, MN location than your Midland, TX one.
Segment your customer groups and keep them siloed for location-specific marketing. If you're running a sale in Santa Fe, NM, your customers in Springfield, MO don't care! Separating customers by locations or region brings integrity to your marketing efforts, with opportunities for more targeted, meaningful messaging that local customers are liable to act on.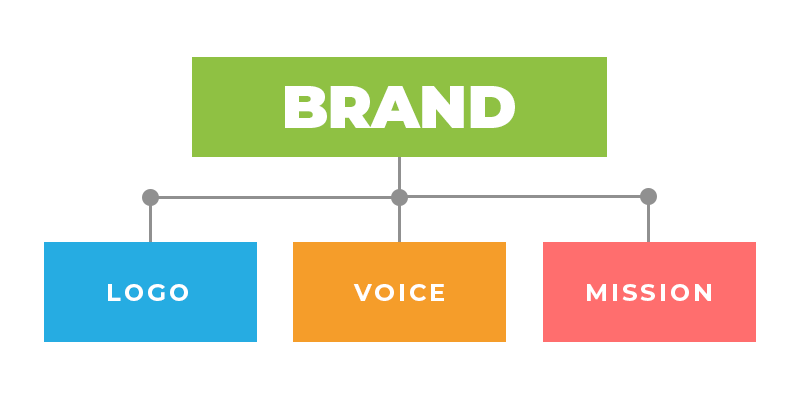 Adopt unified branding standards
Every individual store needs to have its own identity, but that identity must fall under broad brand guidelines that keep it aligned with all other stores. As your fleet of stores grows, make sure you have uniform branding guidelines behind you. Rules for using the logo. Colors and fonts. Verbiage and terms. Standardize as many of the brand elements as possible, while still giving each location the ability to develop a personality and identity with local-area customers and patrons.
Make sure these brand standards span across every avenue of digital marketing—social profiles, subdomains, email marketing, PPC ads, and more. The brand should be instantly recognizable, regardless of location.
Align each location with the community
Community involvement helps brands thrive at the local level. One of the best ways to establish and strengthen individual locations through digital marketing is to capitalize on cobranded partnerships and joint marketing campaigns. Partner up with a local organization for sponsored emails. Connect with another business to share social posts between your profiles. Use your business' local presence to foster local-level campaigns that drive broad brand success.
This concept of the community also extends to multi-location SEO campaigns like new product/service launches or soft rollouts of new policies. Test them in local markets to gauge their reception and effectiveness before taking them nationally to every location.
Be mindful of regional differences and opportunities
North America is a diverse continent. The culture in Nashville, TN is worlds different from Nashua, NH, which is a far cry from New Orleans, LA. If you have store locations in each city, recognize what makes each place unique and be mindful of these differences as you manage them. There's a reason you can order a McLobster sandwich in Maine or McDonald's biscuits and gravy in Georgia, but these items aren't available anywhere else in the U.S.! Pay homage to regional and cultural opportunities to earn trust at a local level.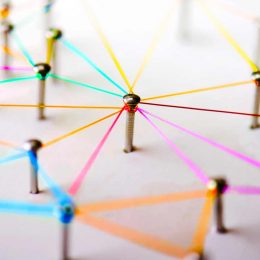 The whole is the sum of its parts
Adopt the right mentality for location-based marketing. That is, the market for each location but adheres to the messaging of the broader brand. Each location should speak directly to the local customers it'll attract while leveraging the reputation of the brand to drive sales.
All these tips are easy thanks to robust digital marketing tools. You can easily set up new Facebook or GMB pages, or separate customer emails by signup location, for example. Roll out cohesive marketing strategies to each location and let them execute on them with their own data, spin, and perspective. Soon, your multilocation business will start to feel like a marketing machine—every cog turning to produce great results.