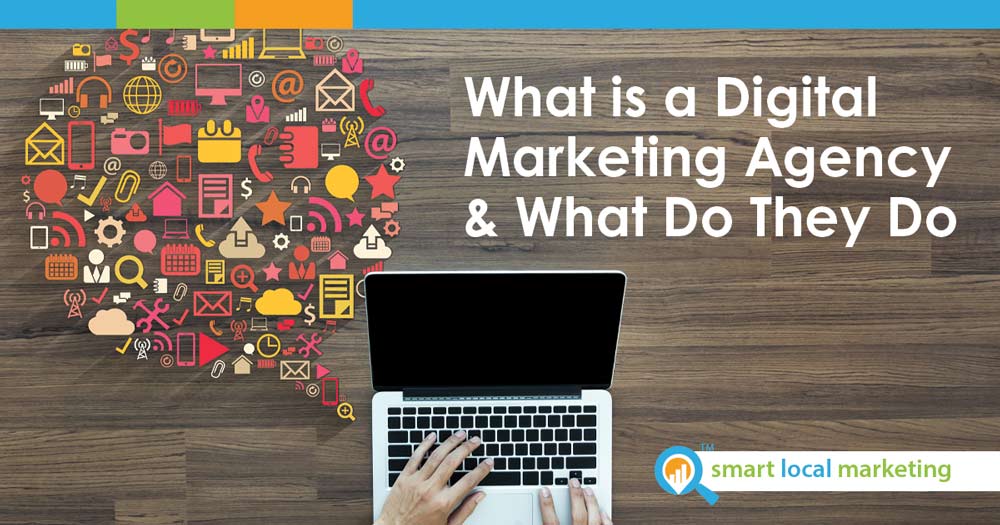 Simply put, a digital marketing agency is a marketing agency that has adapted to the ever-changing business landscape of the digital age. As a leading digital marketing agency, we aim at serving as a one-stop-shop for all your organization's marketing needs. 
By bringing together great copywriting, graphic design, cutting edge technology, and modern marketing techniques, BizIQ helps businesses across the US significantly increase their visibility to their clients. But how exactly do we go about doing that? Read on to discover what partnering with a digital marketing agency could offer your business.
Whether you're the owner of a small local business or a large business with multiple locations, local SEO holds the key to maintaining an excellent online presence. Local SEO, unlike organic SEO, focuses on the tiny details. It aims at helping you secure nearby clients that don't want to go far for their needs.
While in the early days of Google, searches like "restaurants near me" or "Thai food in Phoenix" were not very common since users could only perform them on their desktops. These days, however, such queries are much more common due to mobile devices' widespread use.
Search Engine Optimization is the process of optimizing and promoting website content that attracts potential customers via the search engine at all stages of the buyer's journey-awareness, consideration, and decision-making. There are four key SEO elements, namely: attract, convert, close, and delight.
But how is organic SEO any different from local SEO? Simply put, local SEO is focused on helping you gain visibility with the people in a specific geographical location. However, with organic SEO, there's no local intent as the user is searching for relevant results across the entire web.
Do you own an e-commerce company? If so, it's vital to understand why you need to invest in SEO services. To gain a clearer picture of why investing in SEO services is crucial for your e-commerce business, consider the following statistics:
87% of shoppers

begin their product search online. And of that, only 28% go directly to your biggest competitors, eBay, or Amazon.

35% of product searches

begin on Google.

51% of all the traffic

comes from organic searches making SEO a cost-effective and efficient means of gaining visibility with your clients without paying for ads.
When you have multiple franchise locations, effective local SEO is by no means a one-time thing. For the best results, you need an SEO strategy that allows you to reach local customers and increase website traffic as well as foot traffic to your physical storefronts.
Because each location acts as a standalone business and has a different owner, franchises typically struggle with control. For instance, it's hard to keep track of who's already claimed their Google My Business profile, login info, local citations, and so on. Fortunately, BizIQ has years of experience managing GMB and franchise listings.
Naturally, a multiple-location organization's SEO strategies have to be different from a company with only one location. If your business serves multiple areas, multiple-location SEO is the best way to ramp up search traffic to your site and provide your clients with an outstanding user experience.
Multiple-location SEO involves various strategies and tactics, including:
Location pages.

Individual optimized GMB listings.

Citation and listings management.

Location page link building.

Reputation management.
Investing in multi-location SEO services will enable you to take control and ensure your clients can easily find you online wherever they are.
Here's a famous quote from Warren Buffet, "It takes 20 years to build a reputation and five minutes to ruin it. If you think about that, you do things differently." In the age of the internet and social media, it's never been easier to share information, including business reviews. Sadly, not all the reviews are positive or even fair. 
What's more, with 92% of consumers reading online reviews before making a purchase decision, your company's online reputation has to be at the forefront of your attention. But you don't have to do it alone. Our reputation management services make it easier for you to keep a close eye on what clients are saying about your company.
Are you looking to expand your company's reach considerably without breaking the bank? A type of pay-per-click advertising, social media advertising offers a cost-effective and efficient way of targeting your ideal clients and bringing more leads. 
For the most affordable and transparent solutions for Facebook and social network advertising, look no further than BizIQ's Social Advertising Packages. 
Have you ever wished you could get connected in real-time with clients searching for the products and services you provide? Short for Pay-Per-Click, PPC advertising allows you to do just that. PPC increases your visibility by allowing you to purchase and place ads on search engines such as Google, Bing, Facebook, and so on. And it isn't as expensive as it might sound. 
Although PPC works differently from SEO, budgeting for your company's PPC campaign should be fairly straight forward provided you, partner up with a reputable marketing agency. A professionally managed PPC campaign will provide measurable, quantifiable results as well as much shorter turnaround times.
Professional Digital Marketing Solutions
Over the years we've been in the industry, BizIQ has been providing reliable and affordable professional digital marketing solutions to thousands of clients. Here are the top five reasons why you should choose BizIQ:
We have more than ten years of experience and more than 20000 clients across various industries.

 We are a small business with an emphasis on frugality. Every penny we save allows us to offer you the most remunerative solutions in the industry.

We won't serve your competition.

 You'll show up on the first page of Google Maps listings for a minimum of two keywords within 60 days. If you don't, we'll serve you free of charge until you do.

You can cancel our services at any time as they are performance-based.
Would you like to work with one of the highest-rated small business marketing agencies in North America? Contact us now to schedule your first consultation.