Content marketing, in short, is a method of using human interest articles to drive traffic to your website. Right out of the gate, it should be apparent that the more you can pique their interest, the better your stream of traffic.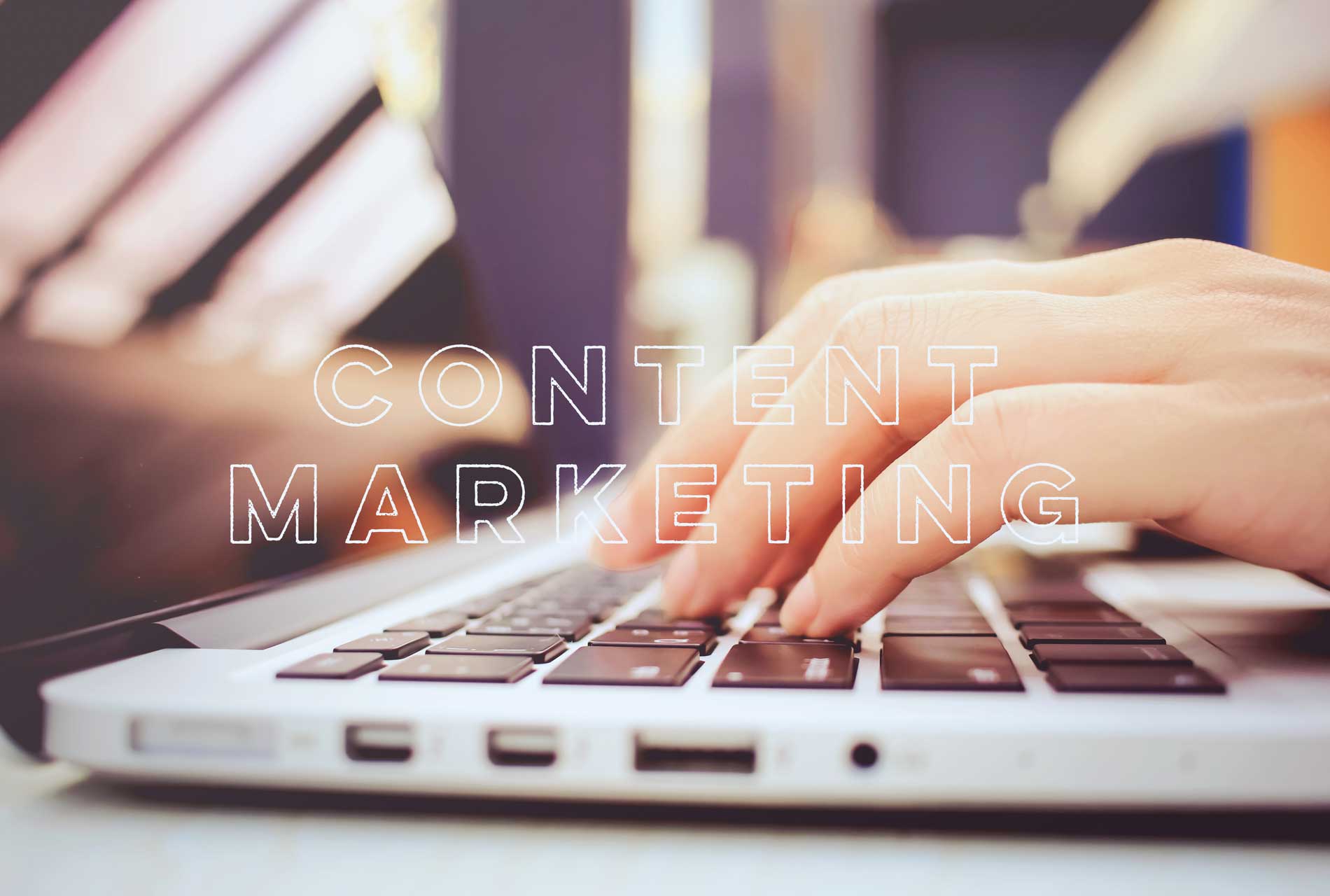 The content, itself, is marketed as "free"; with the expectation that a fraction of the readers will find it valuable enough to engage with the Call to Action at the end, or near the end, of the article in question.
More than being merely informative, content marketing is intended to increase awareness of your brand to the public – especially to people who are looking for the information.
Think of it this way: if a prospective customer is searching for power tools, they will first look for something that explains the differences between them. Similarly, if an expert is searching for the same, she will look for direct product information and comparisons.
Therefore, if you can produce content that both informs and advertises, then you will attract both sub-communities.
The Purpose of Content Marketing
In its endeavor to create and distribute content in the online space, the purpose of content marketing can be broken down into the following parts. This will help you keep in mind the overall goal, so that it can be reflected in your writing:
No matter what else you add to a piece of content – always keep in mind that the intent is to grab attention and then sustain that attention in order to generate leads
You want to expand your customer base – this means that you have to be consistent in how your content resonates with readers
The bottom line always matters – thus, content should be produced with an eye towards increasing sales
Don't ever compromise the credibility of your brand by latching onto unproductive fads – credibility matters to both new and veteran customers
Engage, engage, engage – marketing content to a community of users allows your content to be shared
It is not difficult to meet the above as long as you focus on the needs of your prospective customers. You want to first inform in an engaging manner, and then present your product as the answer to their questions and concerns. This can entail using video marketing (video is content – if a picture is worth a thousand words, imagine how much a video is worth), or the traditional written word. The latter is still very popular, and responsible for the bulk of content marketing even today. There are many different ways to market content, and in the next section, you will see how to go about it and what this includes.
What Does This Include?
Despite the reality that content marketing is about elevating your brand into the public consciousness, the most effective examples put the consumer's interest and needs first.
In a sense, you could say that it's about selling something without selling it; you want to elevate your products and/or services above everyone else's, and make it something that the prospective consumer can embrace.
In order to effect this, you need the content to not only attract the reader, but to keep them engaged via a multitude of different avenues as evangelists, subscribers and of course, consumers themselves.
This is why social networks are essential for catapulting your brand to the top; if your content is exceptional, then people can easily share it with their friends – as well as share their experiences with their ever-growing social circles. Then, a single customer can function as all three of the above-listed avenues, spreading your content far-and-wide.
A Few Content Marketing Examples of Inclusion
Let's say, for example, that you are an insurance company. Obviously, your ultimate goal has to be concerned with revenue – otherwise you couldn't remain in business.
However, there are multiple steps to this goal, and all of them must be geared toward satisfying customer needs – which extend beyond merely buying from the multitude of competitive insurance companies that are out there.
By using analytics on your first few posts or videos, or combination thereof, you can start to see trends in audience viewership. For example, what pages they spend the most time on, what offsite pages they are coming from, etc.
This will help you expand your content beyond merely selling insurance; you can provide information on the universal benefit of insurance; lifestyle choices that facilitate better insurance premiums, and all manner of educational materials.
Imagine publishing a weekly blog post or email that compiles answers to the most frequently-asked questions about insurance on the web – don't even bother selling your product directly.
Over time, you will foster trust in your audience, who will then not only buy your insurance products – but spread the good news to friends and extended family.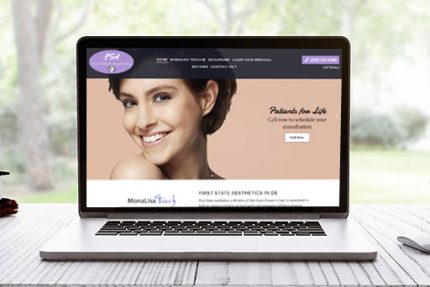 Standard Content Marketing Solutions
Delivering content is all about optimization, on the technical side. If you really want to get the most "bang for your buck", you want to be familiar with the different types of content, as well as what works best for your particular landing page.
For example, sometimes a service page with a Call-to-Action is much better than an informational page that seeks to educate. This is where analytics can be an invaluable tool.
All business websites should have a blog post page on their domain; these are almost purely informational, and in keeping with current trends. They are intended to educate and engage your audience more than to directly sell your services.
Blog creation must be consistent – you can choose daily, weekly or monthly as suits your analytics reports and traffic numbers. You want these posts to be keyword-rich for the search engines; but always written for the benefit of the human readers.
The need to write for human readers cannot be overstated. If your content is clearly written to "game" the search engines, such that it has little usefulness to human readers, then there's a chance your webpages are de-indexed by the world's foremost search engine.
In fact, a while back, Google levied heavy penalties against so-called content farms; these were pages written without the reader in mind, and only for the purpose of backlinks and search engine ranking.
Ultimately, it is worth the effort to do content marketing the right way – with the audience in mind.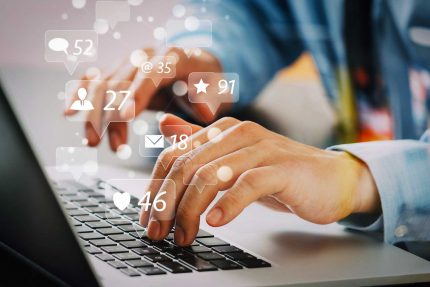 What Are the Benefits of Content Marketing?
There are many benefits to an inbound content marketing strategy; in fact, the multitude of tools that exist to aid you in this endeavor include social media, Google (primarily) and video marketing via sites like YouTube and Facebook.
In the following, we'll go a bit deeper into all of the upfront benefits that content marketing provides:
Perhaps most ostensibly, successful content marketing will increase brand visibility. Opt for the 3-5 most popular social media sites first to gauge the success of your promotional efforts – always be mindful of the need to serve the customer's thirst for information.
Having your audience gather before you is a challenging task because of the competition; content marketing is your best bet to improve brand awareness. The key is to make sure your content is optimized enough to be found by the search engines, and engaging and informative enough to resonate with the waiting audience.
Your content has the ability to create trust, and then loyalty will follow expeditiously as you continue to pump out content that meets the needs of your audience. The basics are simple: offer sound, expert advice, educate your prospective customers without worrying about selling your product every paragraph, and you'll find that people naturally gravitate to what you have to offer. Word of mouth is as powerful as it has always been; now, it can spread much faster in the digital age.
You cannot stress expertise too hard: the credibility that your content gains will automatically exude authority. You should convey everything you know about the products and what people expect from them; your posts should provide insights as often as they can.
Being regarded as an expert is worth more than gold, because other content providers will reference your content in their own writings. The backlinks that you pick up naturally will then shuttle you up the search engine rankings, where you'll receive greater and greater visibility and thus, customers. One of the best ways to do this is to have a robust feedback forum, from which you can craft new articles that address common issues and answers questions expertly.
Remember that lead generation is the ultimate goal; therefore, your content should bring traffic to your webpages. All of this is in the name of producing more hits on your webpages in Google search. This is where the importance of the dual-consideration comes in: you need to write for both the human reader and (optimize) for the search engine robots that crawl the web and decide how to order the content it finds. A fraction of your incoming visitors will always manifest as leads, which will ultimately lead to conversions.
The importance of social media sites will manifest itself as your content starts getting shared and promoted. It can literally spread like wildfire on the biggest of these forums, and you will notice this fact in the analytics. One of the major benefits of this is that you will then be able to reach out to people who've found you via social media, and see if they have any questions that other service-providers have been unable to address satisfactorily. Doing this successfully will see your reach virtually explode as they recommend you to members in their own social networks.
Time is on everyone's short list to maximize. If your content is informative and yet succinct, you'll find that people appreciate being ushered along to a solution to their problems or an answer to their questions. Position yourself as an expert, and you'll find that they become repeat customers – as long as you don't waste their time. Once again, analytics is like gold here; it can reveal crucial content marketing metrics such as time-on-page and bounce rate to tell you if your audience is reading most of your posts or leaving earlier. This information will clearly help you with future content.
As time wears on, you will become very good at producing content that has no strings attached; that is to say, you're answering questions and meeting people's needs without putting the services or products you offer front-and-center. It's a feature of human nature that people find those who are not trying to sell to them trustworthy; this is even more pronounced in the online space, where ads are a major feature of nearly every website. By providing solutions in the way a dictionary might to a word meaning-searcher, you'll find that your business becomes a lot more approachable than the "always-closing" competitor.
Ultimately, the metrics bear out the effectiveness of the above: inbound marketing has quadrupled the effectiveness of a straight sales pitch, as measured by return on investment. Gone are the days when single, long product pages could be trusted to garner and then sustain an audience; these days, you have to provide value first – and then the sales will come later.
Get the Best Content for Your Company
In closing, the most important aspect of your product/services marketing platform is content marketing. As a result, you can not afford to put this in the backseat, as social media sites and Google search become the standard ways of website interaction and customer engagement. Once you understand the scope of content marketing, the next step is to make sure it's being done effectively for your website.
As it can take several forms, analytics become an essential aspect of your overall marketing strategy, because of its ability to point you in the right direction by showing you how your audience is interacting with your content.
Let the experts at BizIQ elevate your content marketing strategy to competitive levels and beyond, with their team of content provision experts and industry-leading analytics. Contact us at your earliest convenience.