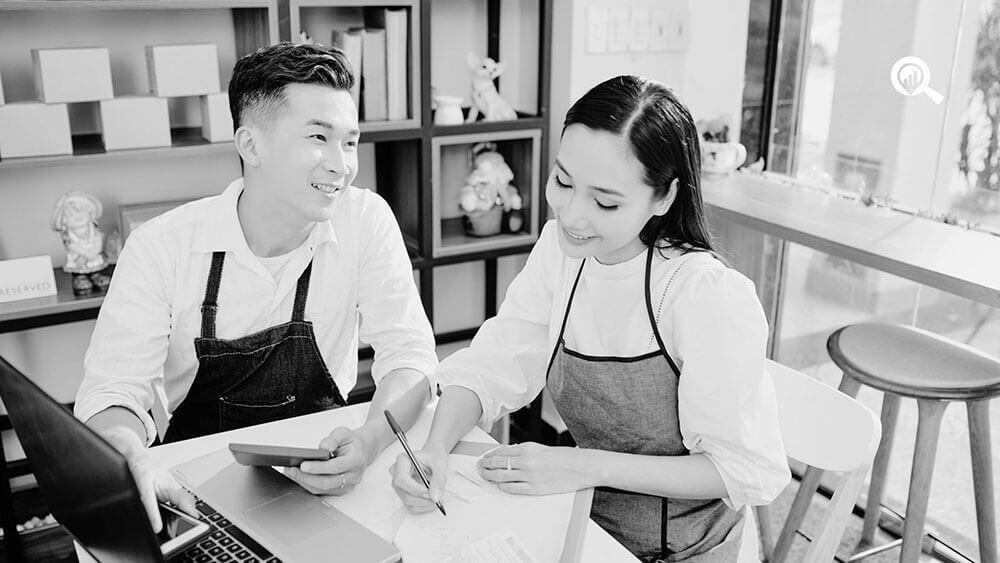 If you're interested in promoting your business online, you'll likely invest in multiple digital marketing strategies. However, while each strategy has its pros and cons, one essential tactic is search engine optimization (SEO). Realistically, before you start on anything else, you want to make sure your site is as optimized as possible so your landing pages will rank highly in search results.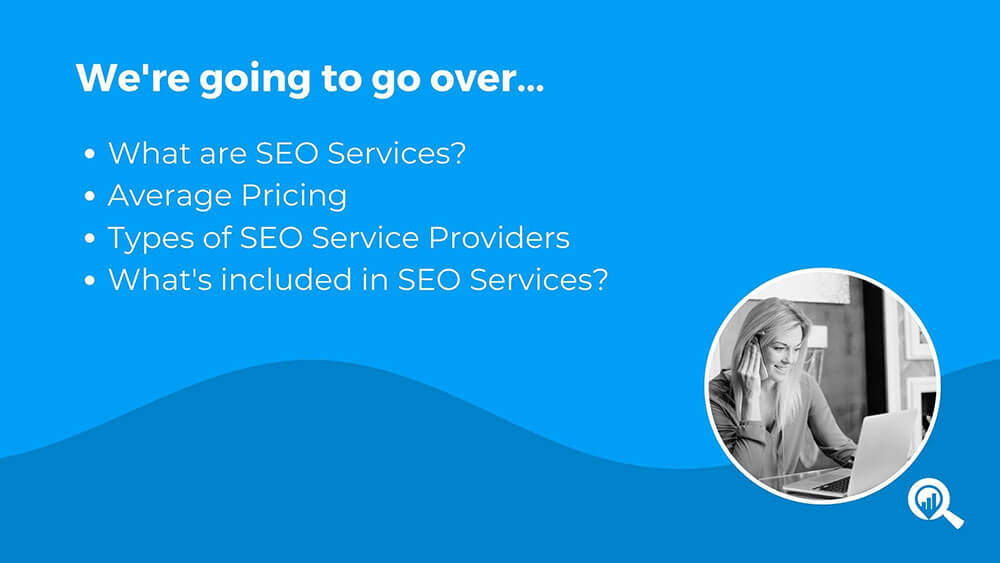 That said, SEO marketing is often a full-time job, which is why so many businesses outsource the work to a freelancer or marketing firm. However, how much do these services cost, and what's included in the price? Let's break down the cost/benefit analysis of working with an SEO services provider so you know what to expect and how much to pay.
What are Search Engine Optimization Services?
One point to remember about SEO marketing is that it's an ongoing process. So, the best service providers will offer long-term support and analysis to ensure you rank highly now and in the future. Since search engines like Google are constantly updating their algorithms, brands have to keep up with these changes to maintain their status. Also, as users become savvier with keyword searches, they'll become more valuable, allowing companies to rank for more keywords to capture more traffic.
Beyond a long-term marketing plan, SEO services include:
On-Page SEO – This is optimization that happens on your website, including meta titles and image tags.
Off-Page SEO – The more sites that link to yours, the better your ranking. Off-page SEO focuses mostly on building a link network and establishing your brand on multiple platforms.
Local SEO – If you have a physical storefront, local SEO can drive traffic to your business as well as your website.
Content SEO – Don't wait for customers to come to you. Instead, create captivating content that will drive traffic to your social profiles, blog, and site pages.
We'll dive more in-depth into these services and what they should entail. The more you know about them, the easier it is to ask questions and determine whether a service provider can handle your specific needs.
Average Pricing for SEO Services
In 2023, the average price for SEO services is around $500 to $1,000 per month for an ongoing retainer or around $2,500 to $5,000 for a single SEO campaign. That said, because there's a relatively large swing, it's important to know which variables can affect these costs. Some factors can include the following:
Agency vs. Freelancer – As a rule, a freelancer will charge less because they don't have to maintain as much infrastructure or overhead as a marketing agency. However, the trade-off is that a freelancer can only do so much as an individual, while an agency can put multiple people on a single project.
Location – Providers in countries like India and South America often charge less than their North American or European counterparts. However, if your audience is mostly US or European-based, you likely want providers who know how to rank for these geographic areas.
Experience – As you might imagine, experienced marketers charge more than those just starting in the industry. However, while you can save money upfront by using a relative newcomer, you must consider the learning curve and whether you can wait longer for the same results.
Pricing Model – Monthly retainers are common for smaller businesses, while enterprise-level companies will usually hire marketers by the hour or by a flat project rate. Monthly pricing is often the most affordable, particularly if you pay for multiple months (i.e., a year) upfront.
Types of SEO Service Providers
Since the type of provider you choose can make such a substantial difference in how much you pay, it's vital to understand the pros and cons of each option. This way, you can determine if it's worth it to pay more for better results (it is) or if you need to stick to a more limited budget.
Marketing Agencies
Marketing agencies can come in all shapes and sizes, and they can cater to businesses of all industries and backgrounds. Some agencies cater to massive corporation SEO, while others focus on the SEO of small and medium-sized companies instead.
The primary advantage of working with a marketing agency is that you get the combined experience of everyone involved with the company. Also, you have more tools and resources at your disposal, particularly when working with an established company that's worked with a lot of similar clients.
The downside of using an agency is that you'll have to pay more upfront, and some agencies are not very transparent with their services or pricing models. So, you need to make sure to vet each agency before signing a contract so you can be sure you know what you're getting.
Individual Freelancers
Working with an individual freelancer can make more sense if you're on a tighter budget. However, since you're only working with one person, taking on large projects with multiple roles is harder. Even if the freelancer is experienced at each position, they can only perform many tasks simultaneously.
The primary benefit of working with a freelancer is that you can pay less overall, and it may make better sense to use an individual for a smaller project. For example, maybe you just need to update some blog posts or add some SEO-friendly keywords to your pages. For limited projects, an individual can deliver excellent results without a high price tag.
Content Platforms
If you're trying to handle most of the SEO yourself, you might just want to outsource your content creation to a third party. Content platforms like Fiverr can connect you with freelancers from around the world. In some cases, you can pick the individual you'll work with, or you might just have access to a pool of writers with applicable experience.
The benefit of content platforms is that you can pay for individual SEO pieces, meaning you can save money upfront. That said, you'll still fall behind the competition if you don't have the time to handle the other aspects of SEO (keyword research, audience engagement, etc.). Overall, a content platform is ideal if you just need a few posts or pages done and want access to a broader marketing pool.
Learn more about outsourcing marketing for small businesses
What is Included in SEO Services?
Before signing anything and forking over any cash, you need to make sure you know what you're getting. Whether you're paying for a specific project or a monthly retainer, you want to verify which services are included. Here's a breakdown of the different types of SEO services you can pay for:
On-Page SEO
Since you're in charge of your own website, most of your customized SEO services will focus on what you can control. Since there are so many details to pay attention to, it makes sense to run an audit of your current material, clean that up, and then employ best practices moving forward.
Some of the elements of on-page SEO include:
Related Keywords – No matter what keyword you're trying to rank for, there are likely a lot of other semantic keywords related to the same topic. So, incorporating these words into your content can tell Google and other search engines that it's relevant and valuable to the user.
Internal Link Network – Search engines use web crawlers to move from one page to the next, creating an index chart for each website. The more comprehensive your link network, the easier it is for these programs to map your site correctly. That said, you don't want to go overboard on internal links, as you can get penalized for it.
External Link Network – Google prefers sites that link to other high-profile sites with a hefty domain authority rating. So, not only does it matter which kinds of sites you're linking to, but how many times you're sending readers to another page. As with internal links, less is more.
Updating Tags and Descriptions – Each page has a URL tag, a Meta Title, and a Meta Description. If you use images or videos on the page, you also have to worry about alt text and image captions. Each one of these components must be aligned with the overall page keyword, so you have to update them accordingly.
Technical Aspects – Everything from page speed to cookies can affect the user experience and determine whether visitors will stay on a page or bounce off. So, on-page SEO focuses on optimizing everything on the back end so pages load faster, no matter where the user is in the world. Plus, if you have image-heavy content, you have to make sure the file sizes won't slow everything down.
Off-Page SEO
While you're in control of what you can post on your own website, you also have to cultivate a series of links on other sites that point back to your pages. Off-page SEO is the process of creating this network of backlinks so search engines can see how valuable your content is.
Some ways to maximize off-page SEO include:
Guest Posting – Creating content for another website is a surefire way to establish a link between your pages. Make sure to partner with high-quality sites that get decent traffic.
Social Media – Fortunately, links from social profiles to your website also count for your overall domain authority. While search engines won't value links you post as much as others, you can still move the needle by posting regularly across different platforms and linking back to your website.
Authoritative Content – The more valuable your on-page content is, the more likely that other sites will link to it automatically. As you become a respected authority within your industry, backlinks are bound to happen more often.
Local SEO
Local SEO is crucial for businesses with a brick-and-mortar storefront. Fortunately, local SEO is calculated differently from regular SEO, so it can be easier to claim the top spot. Local SEO involves maintaining your Google My Business listing and reaching out to other listing sites to ensure they have accurate information about your business. Creating valuable location-specific content for your landing pages is also helpful so search engines know they're relevant to users.
Paid SEO
Pay-per-click (PPC) ads are a surefire way to increase your site traffic quickly. However, since you have to pay for these ads, you need to make sure they'll convert as quickly as possible. Otherwise, you could be getting far more visitors while your sales numbers remain stagnant. So, paid SEO involves tactics like:
Audience Research – Who do you want to see your ads when they're searching for specific keywords? What text and images can capture their attention and make them click your ad?
Competitor Research – Since paid advertising is so valuable, there are bound to be other companies competing for the same keywords. You have to know how you can rise above their material so you get noticed and generate more conversions. While having a higher budget can help, creating more relevant and valuable content is better.
A/B Testing – Running ads can be expensive, so you need to know which elements are going to drive conversions the most. A/B testing allows you to pinpoint these pieces to ensure each campaign delivers the best results possible.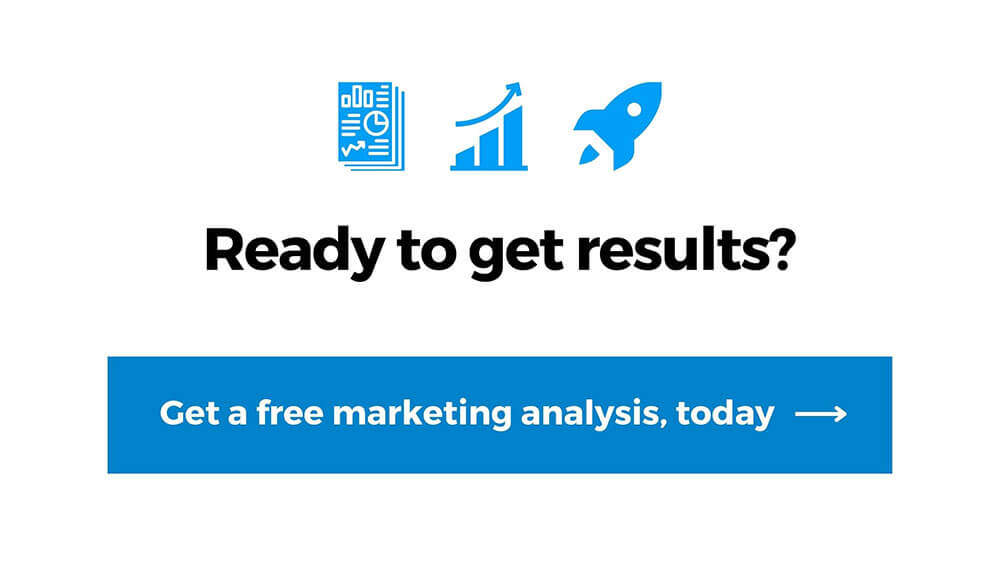 Let BizIQ Help You Dominate Your Search Results!
Now that you know more about what's involved with SEO marketing, it's time to pull the trigger on hiring an experienced marketing agency to represent your brand. Fortunately, BizIQ offers affordable pricing plans to suit any budget, all without sacrificing quality or results. Contact us today if you're ready to see how SEO services can supercharge your business and deliver a better ROI!