If you're a small business, local link-building is critical. It improves your online visibility, increases your sales and conversions, and helps you build trust in your local community. You can get quality local links by using a variety of strategies. Some of these include building relationships with local websites, offering guest posts, and creating valuable content for your audience.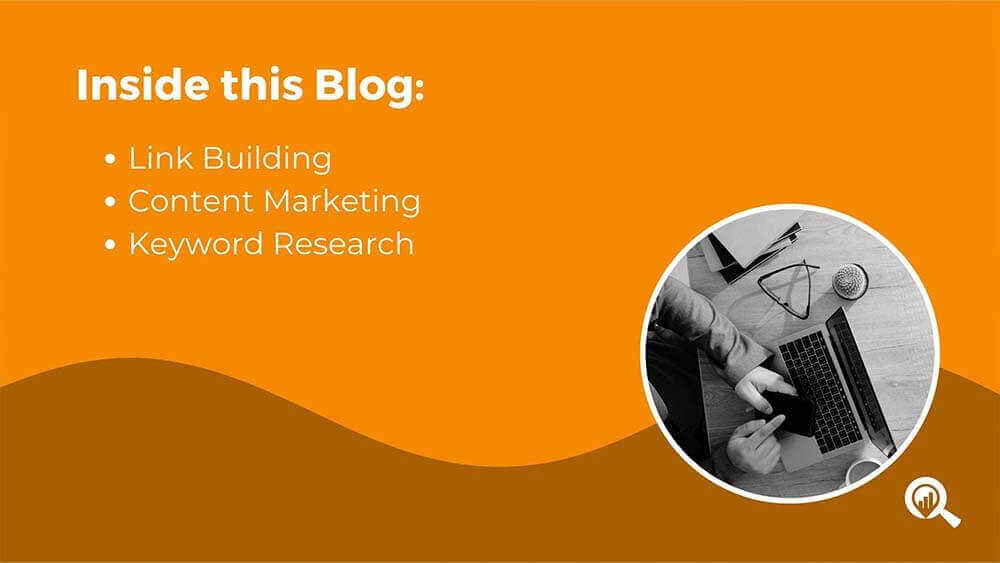 Link Building
Local link building is a critical SEO strategy that helps your business rank highly on search engine results pages (SERPs). Google uses a combination of factors to determine a business's prominence in a given location, including links and content. Getting high-quality, industry-relevant backlinks is a crucial step in local SEO.
One of the most important local link-building strategies is to connect with other local businesses in your area. These partnerships can help increase your traffic and improve your ranking on search engines. Consumers are likely to trust a local business they can reach on the phone or through social media, and these relationships can also lead to referrals from other local businesses.
Another way to generate links is to guest blog for other brands in your niche. Guest blogging allows you to post content on a brand's website and include a link back to your own. This is a great way to build credibility and establish your brand as an expert in your field.
Other ways to get local links include submitting your company's name and URL to online directories. These can be difficult to acquire, but they can significantly impact your search engine rankings.
Niche directories are another type of local link-building opportunity, especially if they are relevant to your industry or target audience. These are typically small websites that focus on a specific topic or hobby, such as a wine or sports club.
The key to gaining links from these sources is to create relevant and helpful content for the audience. This can be a blog post, an infographic, or an educational resource.
This approach has the advantage of being able to target a niche, which means you can create a unique and engaging experience for the reader. It can also help you develop a strong relationship with the website owner and get your site linked to more frequently in the future.
You can also look for reputable business associations in your area. These are often highly relevant and can help you get industry-specific, authoritative links that bring targeted traffic to your site.
Content Marketing
Local link building is one of the most effective ways to boost your small business's SEO rankings. Getting high-quality links from relevant websites is essential for your website's rankings in Google's local search results. Ultimately, these links help your business appear at the top of the search engine results page (SERP) for a specific keyword phrase.
A great way to get links for your local SEO strategy is by creating useful content that provides value to your target audience. This type of content can come in the form of blog posts, videos, and testimonials.
Content marketing aims to offer information that solves problems and helps your customers achieve their goals. You can build trust with your target audience and increase brand loyalty by providing valuable information.
Another advantage of content marketing is that it doesn't have to be expensive. In fact, it can be a cost-effective strategy for small businesses. Investing in content can be as simple as updating your website with new and fresh information about your company or products.
It's also an opportunity to establish relationships with other local businesses. If you reach out to a local business in your area, they may be more than happy to partner with you or add a link to your website.
When it comes to building local backlinks, you'll need to start with directories. These are the easiest links to get and have a low amount of competition.
Once you have established some directory links, you can try reaching out to local community groups or online forums. These may be more difficult to reach out to but can yield some quality backlinks that are worth pursuing.
Offering sponsorships or scholarships to local schools can also effectively promote your business and gain connections. Many businesses donate thousands of dollars to local schools and colleges each year, and this can be a win-win situation.
Aside from being a way to promote your business, sponsorships, and scholarships can also help you create quality backlinks for your website. Choosing strategies that suit your particular goals and business model is important.
Keyword Research
Keyword research is an essential part of SEO, as it helps you identify the search terms your customers use to find you. It also helps you avoid wasting time on content that doesn't attract the right customers.
To start, make a list of keywords and phrases that are relevant to your business. This will help you target your audience and create better content that will rank well for those specific searches.
Another good way to identify relevant keywords is to conduct a search intent analysis. This will reveal what questions, concerns, and goals your customers have when searching online.
For example, if you run a medical practice, you might want to create a blog that answers your patients' questions about their health conditions. This will not only help you get found on Google, but it will also support site optimization for important keywords.
You may also want to check with local communities or online forums to see if they have any articles or posts related to your targeted keywords and phrases. If they do, reach out to them and offer to link back to your website.
Having a strong social media presence and ensuring that customers can easily leave reviews on your website or other platforms are also great ways to promote your brand in the local community. Many consumers are looking for high star ratings, so it's important to encourage them to leave reviews.
In addition to helping you rank for specific keywords, promoting your business in the local community can also help boost your reputation. For example, if you have been in the same location for a long time, participating in local events and campaigns could be a good idea.
While local link building can be more challenging than traditional links, the benefits are usually worth it. These links can increase your domain authority, improve search engine rankings, and help your business stand out in the local market.
While the majority of small businesses focus on getting industry-specific links, local link building is becoming an increasingly popular strategy for small business SEO. It requires more outreach and a bit more manual effort, but it can help you build your local SEO rankings.

Working with BizIQ
At BizIQ, we're not just another digital marketing agency – we're the game-changers you need to drive your business to the top! With over 26,000 satisfied clients and a proven track record of success, we know what it takes to make your affordable SEO campaigns soar. We are SEO experts! Whether you're looking to launch your first campaign or optimize your existing one, our team of experts is here to help you every step of the way. We'll work closely with you to understand your unique needs and goals and create a custom strategy that delivers the results you want. So only settle for something exceptional – partner with BizIQ today and experience the power of affordable SEO!