Local SEO Services in Phoenix, AZ
A quality website from an expert digital marketing company in Phoenix, AZ will provide you and your company with the opportunity to connect with customers throughout the Valley. Many people are often looking for the services that your company provides on a daily basis, and in order to ensure that you can connect with as many people as possible within your target area, you should take advantage of local SEO.
Local SEO in Phoenix, AZ
The Phoenix, AZ area offers plenty of opportunities to companies that provide a range of great products and services to their customer. To ensure that you can connect with as many customers as possible, you should have a website that is designed to attract those in the Phoenix area. BizIQ offers professional local SEO services that can help you to do just that.
What is Local SEO?
Local SEO is a vital strategy that website managers and developers use to attract people in a certain area to the website. It includes a variety of different strategies and tactics that will help you show up higher on search results pages for those in your area as opposed to those on the other side of the globe.
Why a Local Campaign is Important?
Ultimately, local SEO is important because it will help you to attract people that are in your surrounding area. From restaurants and hotels, to plumbers and electricians, your primary customer base will often live or work within a few miles of your place of business. With a local campaign, you can market your company and improve your website in a fashion that will ensure it ranks higher than your competitors in a your geographic area. This can improve overall results and provide the best return on your investment.
Authority-Building Links
An important part of building a website and having it rank higher is to have links to other websites. You should aim to link to websites that are trusted and have a lot of credibility. The highest-ranking links are referred to as authority-building links, which can be difficult to obtain the right to use but will drastically improve the search ranking of your website.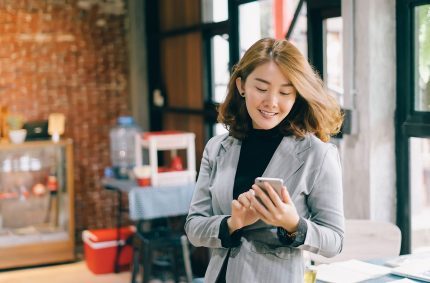 Location Pages
Ensuring that your customers can find your business is extremely important. This is particularly important for someone that operates out of a brick and mortar store, which likely does a higher percent of their revenue in person. The main purpose of a local landing page is to highlight the exact geographic location of your physical business. The stronger your local landing page is, the higher it will show up for those completing searches in your business area.
Listing Optimization
One of the most important aspects of a local SEO campaign is the list optimization feature. With SEO listing optimization, you will continue to show up higher on search lists in your area, which will directly improve your business. There are a variety of strategies that are followed to ensure this higher listing.
On-Site SEO
The process of on-site optimizations refers to the overall optimization of your website. This process will help to ensure that your website is working efficiently and that you are using all tools at your disposal to ensure your website ranks highly in your local area.
Complete Digital Marketing Packages in Phoenix, AZ
Beyond using Local SEO services, taking advantage of professional digital marketing services is also very important for any business. A complete digital marketing package from BizIQ can include a range of different services.
Helpful Resources in Phoenix, AZ
For organizations that are based in the Phoenix, AZ area, there are plenty of support systems that could help any business to grow. There are three points of interest that you should be aware of, which could give any organization the leg up they need to succeed.
Office of Customer Advocacy
Renovating or building a property is a big step for any company. If you are looking for an office or brick-and-mortar location in the Phoenix area, the Phoenix Office of Customer Advocacy is a great place to start the process. The OCA can help you with many of the initial steps that are involved in your project. This includes helping to ensure that you are aware of all that goes into a project, which can include assistance with project research, budget and timeline development and even connecting you with local contractors and specialists. The OCA can help with a variety of types of projects including remodeling of buildings and additions.
Economic Development Programs
Any form of commercial development in the Phoenix area will come with the need for capital. The Neighborhood Services Department (NSD) offers a variety of economic development programs to organizations in the Phoenix area. This can include grants, loans and other resources that will be used to stimulate development in certain areas of the city.
Arizona Entrepreneur's Edge
Sometimes, receiving guidance and support is all a business owner needs to get their company moving. The Arizona Entrepreneur's Edge can help with this. This organization provides resources and a written guide that can help a business owner organize their plan and develop their company.
Are you in need of Local SEO Services in Phoenix, AZ?
Any company that is aiming to target customers in a specific area needs to have a strategy that can help them do this. With Local SEO services from BizIQ, you can target customers within a certain range of your business. These services will help you show up higher on a target customer's search list, which could then translate into higher sales. This can be a very efficient form of online marketing and provide you with a great ROI.
Local SEO FAQs
Local SEO is an ideal service for many customers in the Phoenix area. There are several frequently asked questions that could help you better understand the service and determine if it is right for you.
How Does SEO Work?
SEO works to ensure that your website shows up higher on the relevant search engine results page. A webmaster will create content and make changes to a website that are designed to trigger the algorithms used by the relevant search engines. If the optimization is done well, it will result in a higher rating and will show up higher on the search list, which ultimately results in more visits.
Why Does SEO take so long?
Many assume that the improvement is immediate. However, improving long-term SEO and search engine positioning can take some time. There are a variety of reasons for this, which include constant competition from other websites that use search engine optimization and the time that it takes for a website to build a strong online reputation. Websites that continue to invest in SEO should see continued strong positioning on the target search engines over time.
What is on page SEO?
SEO is a process that can improve the positioning of your website in search rankings. The on-page optimizations will include any changes or improvements you make to your page to allow it to rank higher. These can include modifying titles and content, using image tags or improving internal linking.
What is off page SEO?
Most of the SEO work takes place on a website. Off-page optimization involves marketing and other practices you do off the website, which could still improve your SEO. Some examples of this include influencer marketing or social media marketing.