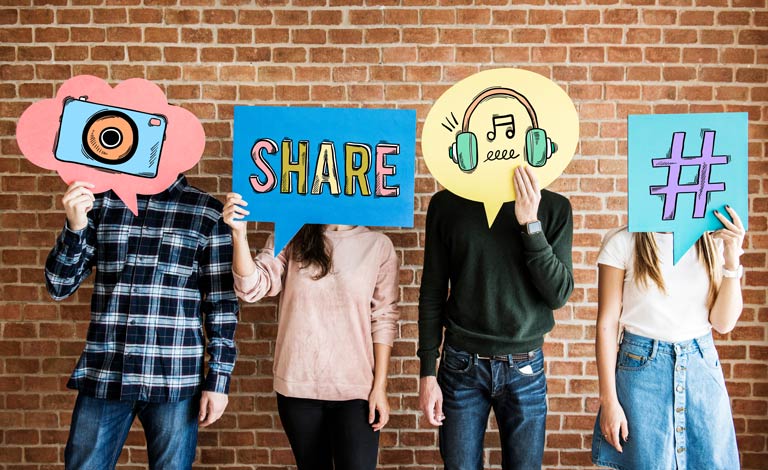 Social Media Management Services in Miami, FL
If you are looking to enhance your business' online presence, then hiring an expert social media management company in Miami, FL is wise to analyze the company's accounts on Facebook, Instagram, and Twitter. They can offer suggestions in creating and publishing better content that attracts a wide audience. In addition, social media management experts can create a campaign that promotes interaction with online users.
Social Media Management in Miami, FL
Conversing with one another has been a long-standing form of instant communication. Businesses believe conversations with potential customers on popular sites play a big part in their sales success. Recent statistics published by Broadband Search shows the average social media user spends two hours on various sites such as Facebook, Instagram and Twitter, each day.
This type of data offers a profitable path to reach an audience and build a following. It allows users to scroll down on their newsfeed and be introduced to your brand. Plus, this technology allows businesses to interact with product users who have questions or complaints about their recent purchase. The key to success is being visible and active on these channels.
Social Media Strategy
Before launching a campaign, you will need to design a solid strategy. It is smart to devise a separate strategy for each platform. The biggest reason is each site plays a different role in how a user gathers news and information.
There are other important factors that should be included in your strategy, but first, decide what you want to accomplish on these platforms? Is it about creating more brand awareness with a target audience or trying to establish brand loyalty with existing customers on their favorite platforms?
The content needs to provide answers to what your audience wants to learn more about. Social media strategists fill those gaps with pertinent content that attracts a following in a short period of time. Businesses gain more eyes on their products by connecting with users on various platforms.
The strategy created should gain your brand a "voice" moving forward. Your account acts like a public forum for past, current and future customers. At BizIQ, we want to create a powerful strategy that gains your business more sales.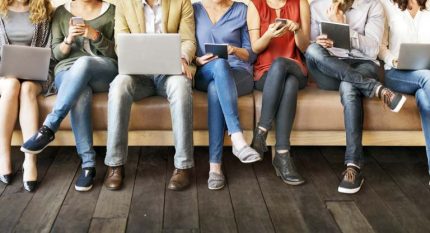 Social Media Account Management
At times, managing multiple accounts can be quite exhausting. It is wise to separate each account based on sales agenda, customer service and digital marketing. This is accomplished by having a full staff who monitors and responds to every reaction. Plus, scheduling content posts, images, and links to other articles to be published throughout the day.
Staff members must be trained to keep track of all likes, shares, user comments, product reviews and personal messages as this will decide the type of content your followers are interested in reading. The information gathered and analyzed should give you the areas that need to be consolidated to offer better content. Hopefully, boost sales numbers as well.
Social Media Customer Service
Top business leaders believe customer service is a two-way street in the form of the communication provided. The goal is to provide support for their customers and address their concerns. Hopefully, gaining a fast resolution to their issues.
Social media has taken this resource to the next level. Quickly, businesses have learned how vital good customer service is the right path to success in the marketplace. Word of mouth between users will tarnish a business' reputation.
Social Media Account Growth
It has been established that your business has accounts on several different platforms that allows you to better connect with your target audience. So, what is next? Well, the next goal is to increase your visibility by building a sizable online following. This is achieved by spreading the word of your brand through a series of marketing campaigns. The content introduces several new product lines simultaneously on various social media accounts.
The hope is your regular followers are sharing the content with others that generate new sales leads for your business. Social media account growth builds a relationship with new clientele that grows into loyalty and advocacy towards your brand.
Social Media Advertising
Advertising is the first practice for all businesses if they want to make a sale. To achieve success, you better have brand awareness with the public. That means placing advertising in places where all the eyes are on. In today's culture, that means promoting your business on these platforms.
Just by the sheer volume of posts generated each day, you are guaranteed connecting with your target audience. Social media advertising provides a lane for communicating with users. This is gained by identifying where your target audience is spending their free time online. This allows you to design a campaign that matches their online behavioral patterns.
Social Media Managers in Miami, FL
Astute managers are constantly planning, implementing, and monitoring each account created. All the information gathered helps to develop a strategy to increase brand awareness. Formalizing a better message can help to increase product sales. However, the content must match your objective.
Clearly Communicated Strategies
To secure a thriving social account, your business better has a clear communication strategy moving forward. This is not gained by randomly posting dated, irrelevant content and hash tagging outdated slogans before calling it a day on these platforms. Instead, each article, text or tweet needs some structure or strategy before hitting the "send" key. The goal is to gain a following and receive "likes" from the masses. The context must echo your business' ideals and practices to obtain this lofty goal.
Branded and Optimized Profiles
Social media platforms ask their users to build a profile page that offers a brief history of yourself and your business. Some will publish a profile picture and a summary of your other outside interests.
However, if you want to brand and optimize your accounts, then keep an accurate and up-to-date profile page. This shows a sense of credibility with the public. Never delay in making changes to your personal information as it will increase your visibility with other users.
Meaningful and Impactful Posts
Creating meaningful and impactful content is the key to have a thriving social media presence. Members of the target audience will share your posts with others as the content educates, entertains, and engages a portion of those new eyes to react. Thus, your business increases its visibility on social media by building new relationships and maintaining long-lasting partnerships with past customers. The text should establish that your voice is a leading authority in business. This will improve your social media accounts' ranking in search engine inquiries.
Regular Follow-ups
Despite all the need for content, it is smart to sit down and confirm that all your actions have coincided with your original goals. The answer should be that the content published is consistent with the standards and practices of your brand. If not, then your online messaging needs to change, or you are wasting your time on these channels.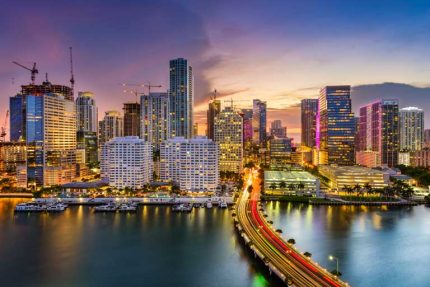 Points of Interest in Miami, FL
Miami is an outstanding city in the United States. The area offers different restaurant cuisines, retail shops and other quality stores. Thus, the weather, the beaches and luxury lifestyle play a huge role in the attraction to live in Miami.
Small Business Association-Miami Office
The Miami office of the Small Business Association provides counseling and mentoring to all business owners. The hands-on assistance is a step-by-step process that starts or grows a small business at no cost to you, the small business owner. Get connected and grow to your potential today.
SCORE Business Mentoring
SCORE is the nation's largest business mentoring program that provides expert analysis of a new startup. Their suggestions get immediate results and will put a small business owner on a path to success.
Beacon Council
One of Miami's best private-public economic development partnerships is the Beacon Council. The group's goal is to alleviate all the economic stress found in the community. The Beacon Council is made up of 90,000 small businesses in various industries, who have pledged to develop ideal solutions that will make an impact on Miami's economy.
Are You in Need of Social Media Management in Miami, FL?
Managing a business' online presence is a full-time job. Let BizIQ take control of your accounts and increase your online following. Their expertise can build relationship with a target audience by boosting your brand awareness.
Social Media Management FAQs
If you are still unsure on how social media management works. We have several FAQs available that may answer some of the more common concerns that face most small business owners.
How Many People are on Social Media?
The number grows daily, but there are approximately 3.5 billion daily users of social media. Yet, 40 percent of all small businesses do not have an account to interact with their target audience.
How Long is My Contract?
We will not ever ask you to sign a contract. We are committed to keeping it affordable for you to use these platforms and grow your business by communicating with customers online.
How is Pricing Determined?
BizIQ provides several different packages that will meet your budget allotment for management.
How Much Will Social Media Management Cost?
At BizIQ, our social media management pricing is designed to grow as your business grows.