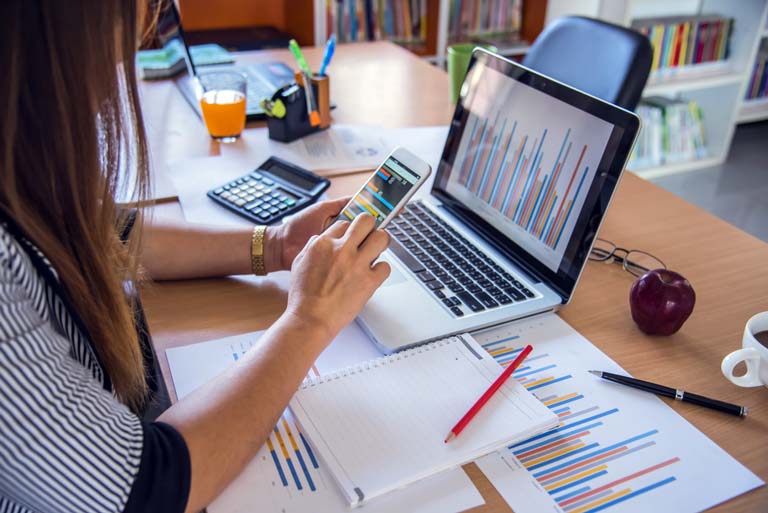 Social Media Management Services in Phoenix, AZ
If you are looking for social media management services in Phoenix, AZ, then contact BizIQ. BizIQ is the leader in smart local marketing. BizIQ provides services for both social media management and marketing for small businesses. Since most people spend an average of two hours a day on these platforms, according to Broadband Search, it makes sense to make your small business visible on the various platforms, in a positive way.
Social Media Management in Phoenix, AZ
BizIQ offers social media management services for small businesses located in Phoenix, AZ. These services include strategy, account management, platform customer service, and advertising. Each of these five components play an important role in social media management.
Social Media Strategy
Before we start diving in with helping your small business with social media management, it is important for us to complete an audit. This will allow us to analyze your business's current presence, as well as identify strategic focus areas that could be improved upon. The next steps include creating a budget and then identifying metrics that will help you see how effective your presence is over time.
Account Management
The two main parts of account management are content creation and engagement. Regarding content creation, it is important to determine if all the content you currently share is relevant. This will be completed by your dedicated project managers. Regarding engagement, it is important to engage with customers regularly and in a positive way. To do this, our experts will help you respond to messages, will take part in group conversations, and will reach out to influencers who could also help increase engagement.
Social Media Customer Service
Social media customer service is all about two-way communication. While this two-way communication is between you and your customers, we can help you with this process. We can answer customer questions, resolve customer problems, handle customer service requests, and address reviews. Your company's reputation and brand rely on good customer service.
Account Growth
Account growth and platform management go hand in hand. Proper social media management will help you get more followers, but more followers will also translate to higher visibility and reach. We can help you get more followers and reach your desired results.
Advertising
If you want account growth and an increase in customers, then you need good advertising. Advertising should not be underestimated, since so many customers rely on their social media accounts to find shopping options for products and services. BizIQ can analyze both your current work, as well as the competitive landscape, to create new and innovative ways to promote your company's products and services through paid social media advertising.
Social Media Managers in Phoenix, AZ
BizIQ has a variety of talented platform managers located in Phoenix, AZ. Our managers help your small business with clearly communicated strategies, branded and optimized profiles, meaningful and impactful posts, and regular follow-ups. By doing all these things, we want to ensure that your small business is successful in reaching all its goals, both short- and long-term.
Clearly Communicated Strategies
We speak your language. We want to make sure that we provide your small business with clearly communicated strategies, so that you can take full advantage of everything we have to offer. You cannot take full advantage of our services if we do not make our services clear to you. On the flip side, we want you to be informed for the sake of being informed. You deserve to know what is going on with your business, and we will do everything we can to support that with clearly communicated strategies.
Branded and Optimized Profiles
Our social media managers will create branded and optimized profiles for each small business we work for. Every business is different, and your business is unique. A unique business needs a unique strategy, for it to be as successful as possible. To both understand and promote your business's uniqueness, we will make sure to create your branded and optimized profile, which will highlight your business's strengths.
Meaningful and Impactful Posts
Social media management, as mentioned, requires a variety of services to be successful. Our managers at BizIQ will provide our combined services to create both meaningful and impactful posts for your business on social media. Meaningful posts represent your business and whatever products and services you have to offer, while impactful posts are posts that have more reach and are seen and interacted with by more customers. Meaningful posts and impactful posts are both essential to successful platform management, which is why we focus on both aspects.
Regular Follow-ups
Just because a strategy is successful now does not mean that it will always be relevant. Social media management requires multiple reviews. The job is never complete, rather it is more of a process. We understand this at BizIQ, and because of that, we make sure to have regular follow-ups with the small businesses we work with. It is important to have regular follow-ups to ensure client happiness, as well as to determine if the competitive landscape has somehow changed, which would require a change in strategy.
---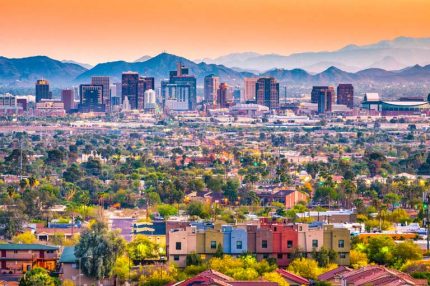 Points of Interest in Phoenix, AZ
There are many points of interest in Phoenix, AZ. Just a few of the points of interest in Phoenix, AZ, which you should not miss, are SBA – Phoenix, SCORE – Phoenix, and the Phoenix Vendor Registration.
SBA – Phoenix
The SBA's, or Small Business Administration's, Arizona district office is one point of interest for small businesses in Phoenix, AZ. They provide a business guide online, which can help you with every step of creating a small business, from planning your business to launching your business to managing your business and finally to growing your business. They even provide a free online referral tool to help small businesses find lenders.
SCORE – Phoenix
SCORE is another point of interest for small businesses in Phoenix, AZ. Whether you are an entrepreneur, a start-up, or an established small business, SCORE is there to help you. SCORE provides mentors who are qualified to provide free, confidential business counseling, as well as different low-cost workshops. SCORE helps businesses in a variety of industries, including, but not limited to, nonprofits, hospitality, real estate, restaurants, retail and human resources.
Phoenix Vendor Registration
If you are a small business in Phoenix, AZ, then the Phoenix Vendor Registration will also be a point of interest for you. You must register yourself as a vendor with the Phoenix Vendor Registration to become an official vendor. Luckily, the process is simple. All you must do is gather all your business information together, scan your signed W-9, register your business in the system, and set up an ID and password.
Are you in need of Social Media
Management Services in Phoenix, AZ?
If you are a business in Phoenix, AZ, then you need management services. Currently, social media is extremely important. Your digital presence can and will have a large effect on how successful your business is. It is important to project a good image of your brand, as well as interact with your customers via these platlforms in a positive way. The best way to ensure success with your social media management is to seek help from experts. Social media management is what we do at BizIQ, and we want to help your business achieve its goals.
Social Media Management FAQs
Here we will go over some of the most frequently asked questions. For further clarification, do not hesitate to reach out to us at BizIQ.
How many people are on social media?
Many businesses' first question is about how many people are on social media since they are trying to determine if management is important or necessary for them. However, small businesses who do not utilize these platforms are missing out on the opportunity to reach the 3.5 billion users on social media every single day.
How long will my contract be for?
We will not ever ask you to sign a contract, and we are committed to keeping it affordable for you to use these channels to grow your business and communicate with more customers online.
How is Pricing Determined?
Pricing is determined by three main targets: Reach, Engage, and Grow. Within each of these targets, there is an initial setup price, which includes the price of the first month, and a monthly price.
How much will Social Media Management cost?
The cost of social media management depends on your budget. BizIQ offers a variety of payment plans that are flexible, allowing you to have a payment plan that will grow as your business grows. Since we will not ever ask you to sign a contract, you can decide what is best for you.