YouTube is the second largest search engine (right after Google) and is also the most used video-sharing platform in many countries. Furthermore, almost everyone is familiar with YouTube for silly cat videos and that one song every kid can't seem to get out of their head.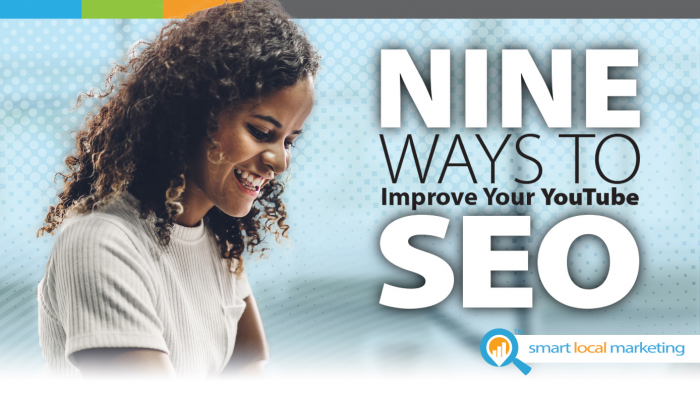 But how do videos like those always seem to show up in front of viewers? The answer is YouTube SEO. Furthermore, adding the same strategies to your video marketing can be extremely beneficial to your business.
Keep reading for my take on nine ways to improve your YouTube SEO right now. You'll discover how improving or adding these nine elements will boost your rankings on YouTube to get your videos in front of more potential customers:
Titles
Tags
Hashtags
Custom Thumbnails
Categories
Transcript and Captions/CC
Descriptions
Watch Time
Embed Video on your site
But first, let's dive into a bit of background about YouTube and the differences between standard SEO and YouTube SEO.
What is YouTube?
YouTube is a free video-sharing website, video-hosting website, and video search engine. Founded February 14, 2005, and purchased by Google November 13, 2006, YouTube's mission statement is, "We believe that everyone deserves to have a voice and that the world is a better place when we listen, share and build community through our stories."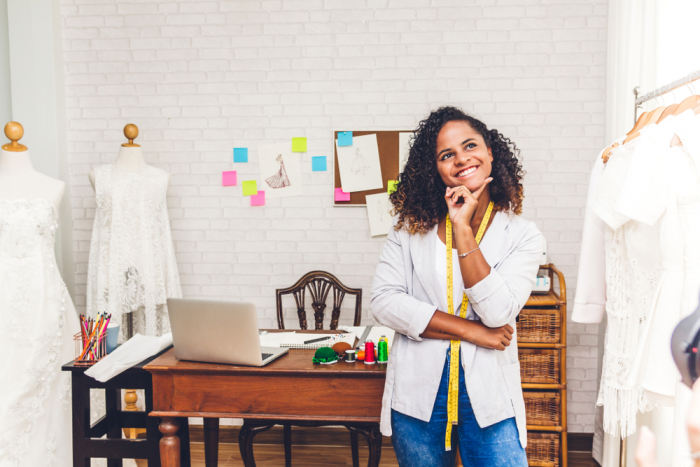 The popular platform claims it has 2 billion monthly users, and that viewers watch 250 million hours of video daily. For more YouTube stats, check out my article, Why Video Marketing Is Important (14 Statistics to Pay Attention To).
YouTube is accessible by people of many different ages, backgrounds, and interests, which makes it one of the most exciting places to advertise your business or services. Videos can be "liked," commented on, and shared on YouTube or other sites, including on social media. You can also embed YouTube videos in articles, blog posts, and webpages. Users can subscribe to your channel – a hub for all the things you post under your brand!
What is YouTube SEO?
Search Engine Land said it best; YouTube is more than just posting videos and hoping they succeed. YouTube takes the implementation of Search Engine Optimization (SEO) tactics to see measurable results. However, what is YouTube SEO, and how is it different from SEO to appear at the top of Google's rankings?
Think of YouTube SEO as a set of necessary practices for getting your videos seen by the right audience – your customers, as many times as possible. It's not quite the same as using SEO to optimize your website for Google search. And while there are similarities, it's vital that you distinguish it from other types of search optimization you might use to appear in a website or product search.
What's the difference between YouTube SEO and standard SEO?
Standard search engine optimization is the strategy and practice of raising the quality as well as quantity of information available on your website to appear higher in search engine results pages (SERPs.)
According to 3PlayMedia, YouTube SEO includes all the methods you can use to ensure your videos appear in front of a larger and more relevant audience. Keep reading to discover which ones to focus on.
How do I optimize my YouTube Videos?
YouTube videos have several aspects that are prime for optimization. With research and practice, you'll be on your way to appearing at the top of YouTube search results in no time!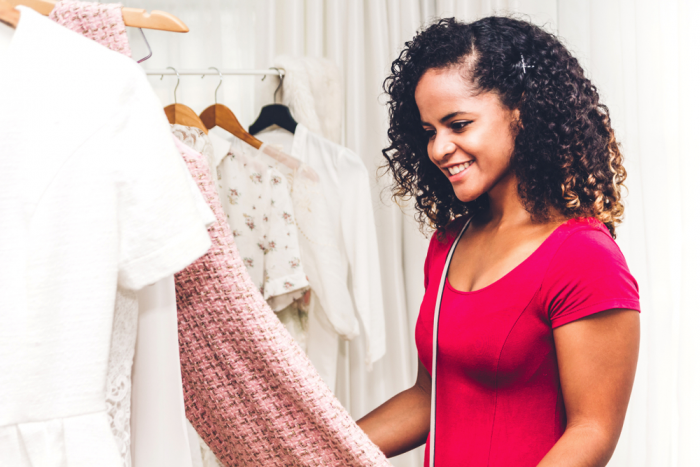 The best ways to improve your YouTube SEO involve paying close attention to the following nine things:
1. Titles
Make each title clear and compelling. We want to make the audience or viewer intrigued and to draw them in. The title should give context to what the viewer is clicking on. You can also put an important keyword in the title. That will increase the likelihood of YouTube's algorithms ranking your video when someone is searching for that specific keyword.
So, how do you choose the best video title?
Let's say you are a fashion designer and small boutique owner who wants to upload a style video on women's accessories. Below you'll find three example titles ranked from bad to best.
Bad example
Video Title: "Designs.mp4"
Designs.mp4 may be the actual title of the video file, but it isn't the best choice for your title. It's not clear and compelling. It doesn't tell the viewer what type of designs (for all they know, it could be construction plans) or why they should watch.
Good example
Video Title: "Dresses"
This title is getting more towards what your customers might search for, but it's still not a great one. It doesn't touch on an applicable central keyword, and it isn't very interesting.
Best example
Video Title: "How to Style a Dress for Any Occasion in 15 Minutes"
This title has three key things that make a viewer want to click on the title and watch:
What the video is about
The duration of the video
The keyword phrase, "how to style a dress"
2. Tags
Tags help filter things in YouTube search. They are what allow YouTube to understand your video's content and topic. They help YouTube group your video with similar content.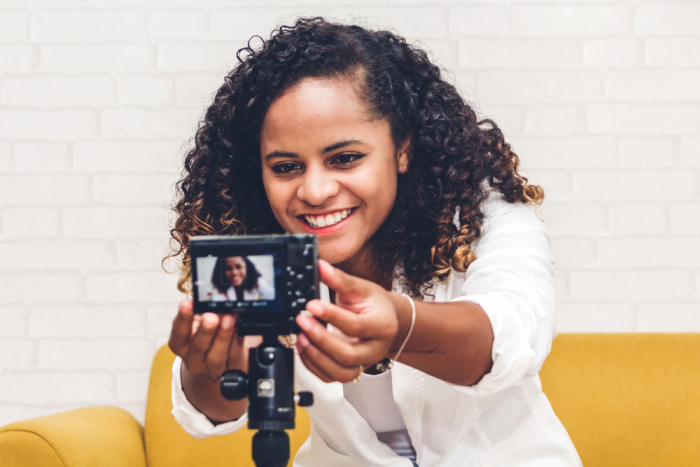 When it comes to tags, tag the most relevant keywords first. Make the first five tags that you use your top keywords. These five are what will help YouTube and searchers understand the context and content of your video, but you should have the right mix between common keywords and long-tail keywords. Also, don't use more than eight tags. A good rule of thumb is only to use the most relevant tags. I've found five to be a magic number, but definitely, do not use less than three.
Additionally, you want to avoid including tags for things that aren't related to your video.
Now, let's go back to our hypothetical video, "How to Style a Dress for Any Occasion in 15 Minutes" and see which tags are the best choice. Again, we've listed our examples from bad to best.
Bad example
Tags used: "new dress sales, women's dress sales, buy women's dresses, get a new dress"
These tags aren't good choices because your video isn't about buying a new dress. These poor tags will mislead viewers. Bad tags can even get your video penalized on YouTube, making it show even lower in those results, or worse – not at all.
Better example
Tags used: "dress styling, styling, accessories, women's styles, fashion styles."
While these are better than the tags in the bad example, your most important ones are not in that top five, and they are all short-form keywords.
Best example
Tags used: "Styling tips, easy dress styling, how to style any dress, women's fashion styling, personal styling, accessory styles"
These tags include a mix of short and long keywords and truly describes what is happening in your video. That means that it will appear on the YouTube search results page or as a suggested video.
3. Hashtags
YouTube hashtags serve a similar purpose to hashtags on social media sites like Instagram, and Twitter. They're clickable, and just like on social platforms, they make it easier for viewers to find related content.
In the description of the video, type in #*Keyword*, this hashtag will show up in small blue text above the title. Choose your top three keywords and hashtag them (no more than that, we don't want to clutter the title section). Similar to tags, hashtags will increase the likelihood of the video showing up first within a YouTube search.
Example: For your "How to Style a Dress for Any Occasion in 15 Minutes" video, effective hashtags would look like:
#StylingTips #FashionStyling #WomensStyling
4. Custom Thumbnails
Statistically speaking, viewers are 90% more likely to click on a video with a custom thumbnail. A thumbnail should either have a good design or a high-quality shot from the video(perhaps even have the title on the thumbnail). The dimensions of the thumbnail should be 1280x720p and be in a .jpg format. The thumbnail should be visually interesting and hint at the content of the video, as well as the tone of the video.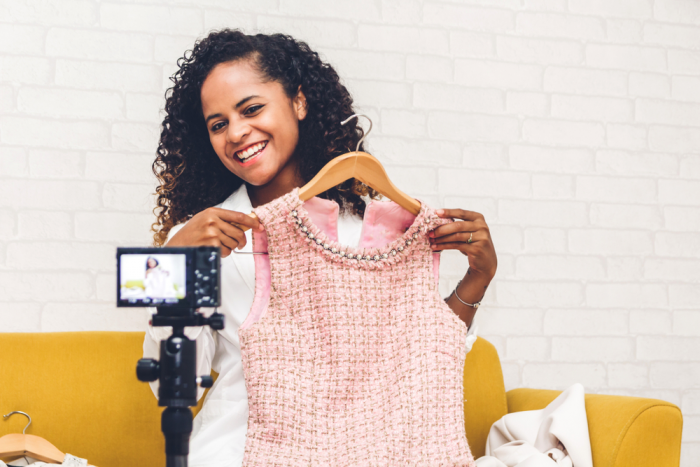 To make your thumbnails as appealing as possible, There are a few best practices To make your thumbnails as appealing as possible! While you don't have to do all these things for each thumbnail, typically using at least 2-3 of these tips on each will help your thumbnails stand out.
Use lots of contrast to make images more noticeable
Use consistent layouts/colors on each new video thumbnail
Add graphics such as logos or photos of products used in the video
Add text to help potential viewers see the point of the video without first reading the title
5. Categories
When uploading a video, go into "Advanced Settings," there you will see an option to categorize the video. Click to view detailed instructions on updating your category.
Categorizing each video will assist you in attracting the right demographic. These are the people who will most likely engage with your content, and who will hopefully purchase from your company.
You can choose to categorize your video as How-To, Entertainment, Film, Technology, vehicles, comedy, etc. Curious about all the possibilities> A full list of categories can be found over on TechPostPlus.com.
6. Transcript and Captions/CC
Including captions based on an srt transcript for closed captioning can help with a video's SEO on YouTube. Plus, if there are specific keywords in the script of the video, the video will most likely rank better on YouTube.
Use a site like Rev.com to get an accurate transcript of the video, or have YouTube do it for you for free in the YouTube Studio under the transcript section.
However, you may need to go into the transcript and make some edits, because YouTubes algorithms aren't always 100% accurate, and some mistranslations can come up in the processing. It may seem time-consuming, but this step is worth the investment.
Descriptions
YouTube's algorithms will only read the first 100 characters within a video's description. Make sure to include links to your business website, CTA's, and essential keywords within those first 100 characters, it will help the video rank better in a search. Also, make sure that your hashtags come after the description, you need all the space that you can get for that first 100 characters.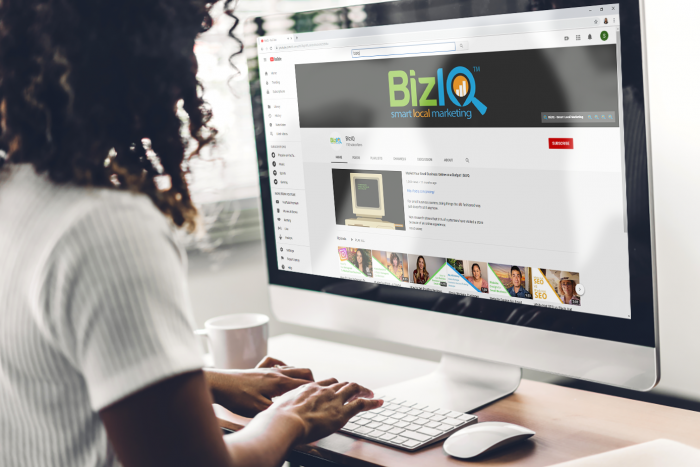 Bad example: "This is a video."
It's a bad example because the sentence "This is a video" doesn't describe the video to anyone, and it won't help you show up in search results.
Good example: "This video describes how to style a dress. This can be done easily to any dress in your closet or from our store.
While the description contains one keyword phrase (how to style a dress), it doesn't include enough keyword mentions, nor is it descriptive enough.
Best example: "Learn how to style any dress for any occasion including how to take our favorite dress from this season's collection from day to night, from the conference room to the club, in under 15 minutes."
You would then follow that up with more information about items you used or tips that didn't make it into the video. This part of your description is also a great place to include links to your website or social media channels. If you have a physical location, you can also add your address or phone number.
8. Video Watch Time
Your goal is to retain a viewer for as long as possible.
Making a basic video explaining your business or products will help your website rank in Google. However, it must be compelling enough to engage viewers on YouTube as a platform.
And contrary to popular belief, you don't measure the success of a video according to the number of views, likes, or comments. Instead, YouTube video success comes from the overall watch time of a video.
According to 3PlayMedia, "50% completion of a 10-minute video will rank higher than 100% completion of a three-minute video." Furthermore, YouTube also rewards videos and video channels with improved rankings who keep users watching videos on the platform longer. That's whether they watch your videos longer, or any YouTube video.
The longer that you can retain a viewer on a video, the more that YouTube will reward the video with specific perks. Those perks include things like ranking better in a YouTube Search and showing up as a suggested video when they're watching other content, including your competitors.
Therefore, your goal should be to increase your overall watch time, NOT the number of views. Make sure to engage your audience with high-quality content, not quantity. Take the extra time to make something that people will want to watch. Your video marketing strategy can include videos intended to entertain your audience or that help them solve a problem.
In a 2016 survey from Google, 68% of YouTube users watched a video to help make a purchase decision. Moreover, users are three times more likely to prefer watching a YouTube tutorial video instead of reading product instructions.
So, how do you increase video watch times?
There are many ways to optimize your videos to increase watch time. The obvious is to make good videos by focusing on things like the script and production values. In other words, make videos people enjoy watching. But there's a lot of competition on YouTube, so a great video isn't enough. To succeed focus on the following areas:
Organize videos into playlists,/li>
Create video series
Optimize your video titles, video tags, and video description
9. Embed in business website
If you have a business website, you should embed the YouTube Video into your website, even on the homepage, if you can. Any view or amount of watch time that a customer spends on the video on your website will contribute to the watch time and views on YouTube itself. Remember our previous point? Longer video watch times translate to more perks and higher YouTube rankings. Embedding your videos helps your SEO on YouTube, and your videos are more likely to show up at the top of search results.
Get Video Marketing Help
Whether you're making YouTube videos to provide customers with essential information, or you want to increase your brand presence, ensuring they reach the right audience is vital. However, effective YouTube SEO can be time-consuming and challenging to grasp. That's why many companies hire professionals.
BizIQ has helped thousands of small businesses get found online, and we've made countless YouTube videos for customers. To speak to a video marketing expert, click on the chat bubble below, or drop us an email now.