If you want your small business to keep up with its competitors, investing in video marketing is essential. Video content is taking up more and more online real estate. Companies that invest in it have an advantage over those that don't.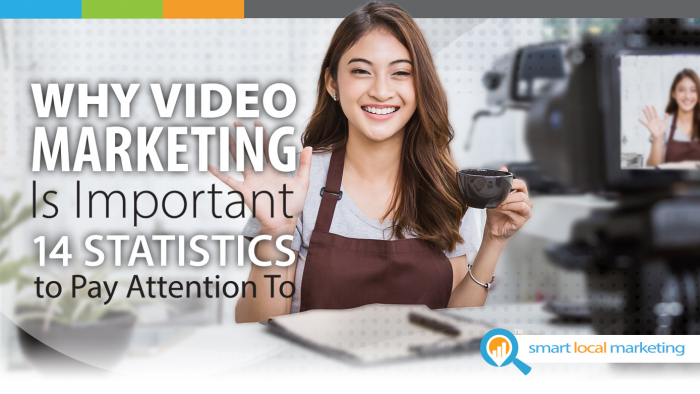 Still not convinced? Keep reading to uncover 14 compelling statistics for why Video Marketing is crucial and will only continue to grow.
The Amount of Content is Enormous
Video content already takes up a large share of the digital world—and its footprint is only going to keep growing:
Video attracts people's attention
What does this mean for marketing? Users continually expect more and more video content, and campaigns and websites without it will begin to look dull and outdated.
Video Engages People More Effectively
Video content is more than ubiquitous: For marketing purposes, it is also incredibly effective at engaging people. Consider these facts:
Potential Customers Prefer Video Content
Other statistics bear out the fact that if you're not using video, you're at a disadvantage compared to competitors who are:
In sum, videos can make the buying process easier for 90 percent of your customers. Furthermore, it can make nearly two-thirds of them more likely to buy something from your business.
Conclusion
In the future, video content is only going to become more effective. People used to view businesses without websites as outdated. Now, organizations without video on their websites and in their campaigns are seen as old-fashioned.
If you want to learn about ways your business can keep up, check out BizIQ's page on video marketing services. We also have a two-part video series on how video marketing can help your business. Click here for part one.