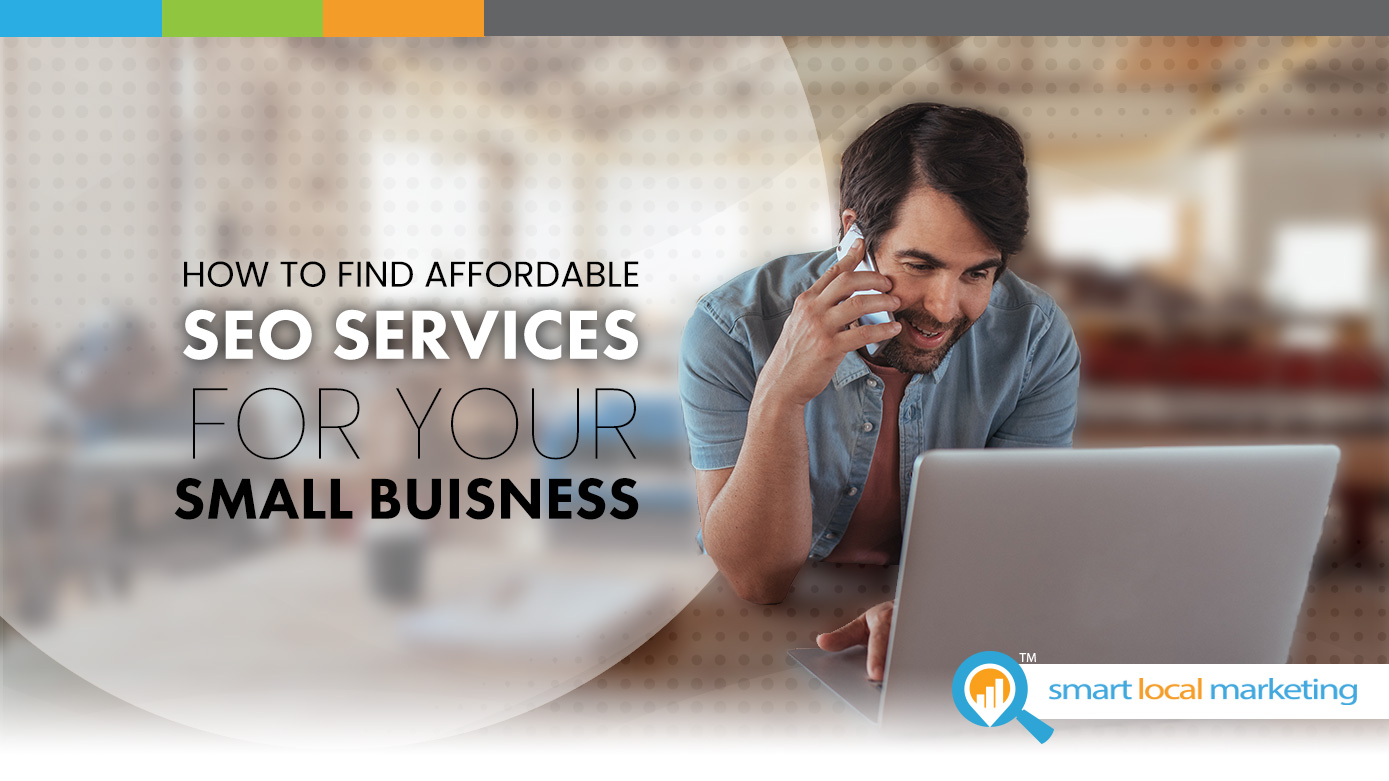 Considering the vital role that SEO plays in marketing, working with experts will ensure you improve your website, expand upon other aspects of your online marketing strategy, and ultimately attract more customers. For small businesses that have a limited budget, it is important to find quality but affordable services to maximize their return on investment. However, identifying an affordable and effective service can be tough, especially if you are new to the world of SEO. Here is some information to help you find an affordable SEO agency for your needs.
5 Ways to Find Cost-Effective SEO
A successful SEO campaign is critical to helping you maintain an online presence and have a successful online marketing campaign. However, it can be frustrating if you have spent an inordinate amount of money on SEO without commensurate results. Here are some tips for finding affordable Organic and Local SEO services:
#1 Compare Different SEO Service Providers
Today, numerous SEO agencies exaggerate about their merit. Some will also over-price their services by claiming they are good at the job, and others who will not have any successful SEO campaigns to show. If you want to avoid unnecessary expenditure on SEO, you should take time to compare different service providers. Read enough reviews, and choose an agency with a proven track record.
#2 Pay for High-Quality Backlinks Rather Than Unqualified Link Building
While building backlinks is an effective way of improving your online visibility, there are unscrupulous agencies that will buy low-quality links from other websites and occasionally even actively pay to keep them active. Although these agencies may charge you cheaply initially, traffic from these bought links will tend to be lower, oftentimes unrelated to your service thereby increasing your bounce rate, and can even run dry once your budget can no longer sustain these tactics. Instead of paying for unqualified link building, you should work with a provider who uses manual outreach to find bloggers in your industry and get backlinks from them.
#3 Try Managing Your own SEO
In case your budget is too limited, you can consider managing your own SEO. Although the SEO tactics you use may not be the most effective, this is the most affordable option. The good news is that there are numerous resources that you can use to learn web design basics, content development tactics, and online marketing strategies. Besides saving you money, managing your own SEO will give you a deeper understanding of the practice, allowing you to make informed decisions when outsourcing the services in the future.
#4 Consider SEO Consultation Services
Affordable SEO services will not always be as effective as you may want them to be. To improve your SEO strategy without spending a lot of money, you can hire an SEO expert to coach and guide you on how to make your campaign better. Instead of paying an SEO provider every month, you will pay for consultation services only for the time the expert spends in your office.
#5 Take Reference
When looking for an affordable SEO service, you will want to find a provider who offers unique and customized services that suit your needs. If you know a friend or relative who hired an SEO company in the recent past, you may enjoy lower rates when you visit the agency through a reference.
How Should I Pick an Agency?
To ensure that you will get the best results and value for your money, you will need to vet the SEO agency you intend to work with. Here are some tips to help you pick the best agency.
Step 1: What is Their Reputation?
While reviews and testimonials will help you establish the reputation of an agency, you will need to do more if you are to learn their real reputation. With a good number of companies incentivizing positive reviews and removing negative ones, you cannot rely entirely on such feedback. Instead, you should talk directly to some of their clients to help you determine whether the reviews are true.
Step 2: Are They Transparent?
Today, a good number of SEO agencies protect their methods to keep their edge in the competitive market that they operate in. However, you should work with agencies that are open about what they do and are willing to explain the methods they will use to support your campaign. This will help you to avoid a situation where the agency resells services from other companies or uses automated linking software.
Step 3: What KPIs are They Selling?
A common trick that some agencies use involves convincing potential clients that they will rank for their brand name or phrases that nobody will search for. Take time to learn and understand the key performance indicators that the agency is selling since the KPIs will help you realize a decent ROI. Your website will get only a portion of the search volume once it is ranked on page one of search engine results. Make sure you understand the measurable values that the agency will use to measure whether you are achieving your business objectives.
Step 4: What Results Have They Achieved?
Make sure you choose an agency that consistently gets page one rankings for keywords in various industries. Instead of relying on what the employees at the agency say, look at their website as well as their client's websites. If the websites are performing well in terms of SEO, this will be a good sign.
4 Warning Signs to Look For
Even as you ask the questions above, there are several red flags you should look out for. Be wary of an agency that asks to own your data, guarantees top results, tells their story and not yours, position the partnership as transactional, or has outdated case studies. These are signs that the company may not be right for your business.
#1 Website Optimization
Generally, all websites function on the same structure. As such, a competent SEO professional will be able to optimize any website regardless of the nature of the business. The key aspects of SEO, such as having clean and lean code, proper meta descriptions, title tags, and image alt tags, do not require specialized knowledge. Similarly, the technical challenges and audit processes are the same irrespective of the vertical. With this in mind, specialized agencies will not offer any significant advantages over a general approach.
#2 Expertise and Experience
There is no doubt that both niche and general approaches to SEO will be handled by professionals with the necessary expertise and experience. Agencies that know the niche well will be in a better position to meet clients' expectations. However, firms that use a general approach have the benefit of working with clients in multiple industries. The valuable cross-learning makes them better marketers, making them better equipped to deal with issues in your area. In the end, the experience gathered in this way will ensure a traditional agency develops a robust SEO strategy that will deliver amazing results.
#3 Vision
SEO is a long-term strategy that takes time to produce results. To run a successful campaign, experts have to take a long-term view. Agencies that focus on a specific niche may miss out on what is happening in other industries that are closely related to their niche of focus. In case your niche is affected by such changes, the agency may not be in a position to deal with it. A traditional SEO agency has a wider view of the factors that could affect your industry, which means that the experts in the agency will be able to deal with challenges beyond the scope of the current field of vision.
#4 Level of Competition
With a general approach, SEO professionals are exposed to different challenges that require them to bring their best effort. Challenges in different niches help them to hone their skills and become better at what they do. Stiff competition from other agencies offering the same services also creates a more challenging environment, a factor that promotes creativity. As such, a traditional agency may be better placed to help you achieve your business objectives.
Find Yourself Online Today
Search engine optimization can contribute greatly to your online marketing campaign. However, to enjoy these benefits, SEO has to be done correctly and using the right strategy. Finding affordable SEO service for your small business can be tough, especially if you are just getting started. At BizIQ, we provide effective and affordable marketing solutions that help small businesses attract new customers and grow. Contact us today to learn more about how our services can benefit your business.