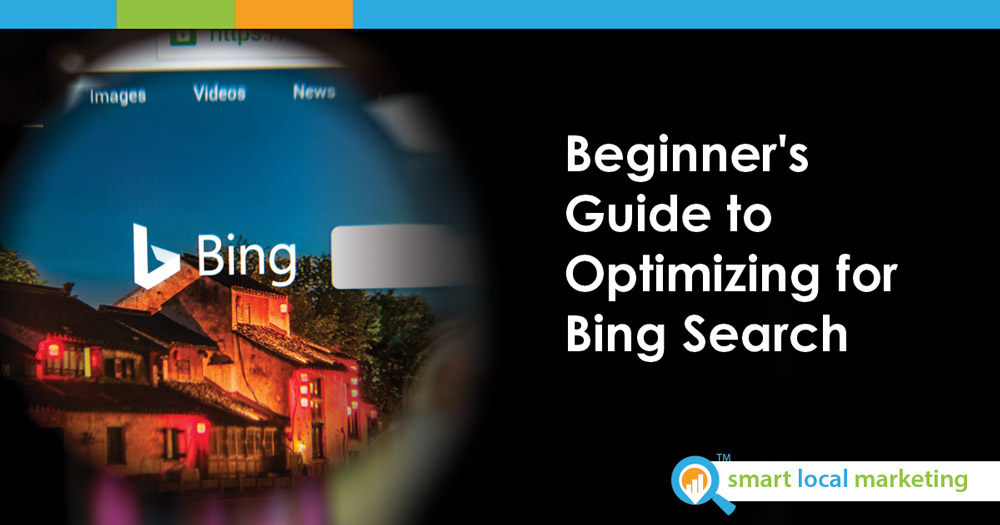 In this article, we'll look at Bing Search Engine Optimization fundamentals, why businesses need to take Bing more seriously, and tips to optimize SEO for Bing Search.
The Basics of Bing SEO
To be honest, Bing and Google optimization really aren't all that different. However, there are some differences between the two that actually can make a big impact.
So here are some basic things to keep in mind:
First, optimizing for any search engine is more about people than anything else. The key to successful SEO is knowing your target audience and offering content to meet those needs.
Which words do they use more frequently?
What answers are they seeking?
Which type of content do they want?
Answering these questions will help you attract organic traffic from users looking for products and services like yours and connect to them more personally.
The other vital aspect of SEO is organizing your content to easily be traced and understood by search engine crawlers. However, this doesn't mean using dubious means to cheat the ranking algorithms.
Looking for help with your SEO? BizIQ is here to help! Check out our SEO services!
Bing SEO Vs. Paid Advertisement
Why struggle with SEO if you can generate similar online traffic by spending less time and effort running paid ads on social media and other online sites? The answer is simple – most of the web traffic comes from search engines.
While PPC can significantly boost your online presence, they cover less digital real estate and often receive very few clicks. Research shows that less than 3% of U.S. internet users click on paid advertisements. Besides, savvy searchers will always consider organic search results to be more credible and resourceful.
A well-coordinated SEO campaign will continually yield dividends over several years, unlike advertising that requires continuous funding.
Quite often, we only associate SEO with optimizing websites for visibility in Google. However, there's another equally important search engine that many are quick to overlook – Bing Search.
The Prevalence of Bing Search
With Google receiving well over 3.5 billion search requests per day, it's almost possible to forget that Bing Search exists.
Since its launching ten years ago, Bing has remained relatively dormant and "silent." Binge.com is not even among the top twenty most visited websites. And as it seems, the platform's proprietors aren't in any way enthusiastic to market it to new users.
Who uses Bing anyway? Well, you might be surprised that so many people – including you – actually use Bing almost every day, knowingly or unknowingly. Here's how.
Almost Half of All US Internet Searches Are on Bing:

A 2019 study by

ComScore

shows that Binge's over 126 million U.S. users performed more than 6 billion searches in March alone that year. While this is not anything compared to Google's 3.5 billion daily searches, it's definitely something worth noting. The same research found out that Bing accounts for over 36% of daily U.S. desktop searches.
Here's the thing – most internet users are "bisearchual," i.e., they use both Bing and Google to perform various tasks. And in some scenarios, they will first use Bing before proceeding to Google. That's why businesses that optimize SEO for Bing Search always receive 26% more traffic on Google.
Bing Search Is Inbuilt In Over 1.5 Billion Windows Devices

: Microsoft has more than

1.5 billion active gadgets

, with over

900,000 of its customers using Windows 10

. Bing, being Microsoft's native search engine, is inbuilt in all these devices. So, unless a user installs another search tool and changes default settings, all their search traffic is directed to Bing. Bing powers even the search bar at the bottom of your Windows PC. Whether it is a question to Cortana or searches from the lock screen, your desktop will automatically Bing it.
What's more – Bing Search is integrated with all the other MS apps and services. Edge/Internet Explorer to Xbox, Outlook, Teams, Skype, Excel, Word, and name it; they all run on Bing search.
You can clearly see why every SEO-conscious organization cannot afford to overlook Bing Search from the two scenarios alone. With proper planning and execution, optimizing visibility for Bing search can significantly improve your SEO posture.
5 Keys for Optimizing for Bing Search
Ranking for Bing is slightly different from optimizing for Google. However, the basic concept of having well-organized targeted quality content stays constant.
With that in mind, consider the following five tips to optimize your website's ranking in Bing:
1. Use Bing Places
Like Google My Business, Bing Places offers users the most relevant and resourceful local search results possible. It does this by prioritizing websites with prominent location details during ranking.
Even if you aren't a Bing user, the search engine has likely already listed your business. All you have to do is claim your listing, make the necessary adjustments, verify, and publish your business. If you can't trace your organization's listing, here is Bing's guide on how to add it.
2. Add High-Quality Images
Bing's ranking algorithm favors sites optimized with quality pictures. Besides, photos and graphical illustrations are quite an effective way to attract and retain users. Whether it's an image of your premises or an infographic on a trending issue, the baseline is that it should spark interest and attract as many clicks as possible.
3. Leverage Social Media
Unlike Google My Business, Bing Places also takes into account social shares from third-party platforms like Twitter and Facebook. The more presence and engagements you have in these platforms, the higher you are likely to rank in Bing.
4. Build (Quality) Links to Your Website
Bing still accepts old school link-building techniques like exact match anchor text links. Here, the focus is more on link quantity than quality. According to Bing's webmaster guideline, "Links pointing to your site help Bing discover new pages on your site. It also, traditionally, is regarded as a signal of popularity. The site linking to your content is essentially telling Bing they trust your content." So, the more backlinks you have, the higher your chances to rank.
5. Ensure Your Site Speed
How long do your pages take to load? Slow pages are a nuisance to users. Your website's load time also directly impacts how Bing ranks your pages. If you aren't sure how fast your pages are, you can check their performance using Bing Webmaster Tools.
Receive Professional Help with Your SEO Efforts
If you already know your way around optimizing for Google, Bing Search shouldn't be nerve-wracking. 
You can always reach out to BizIQ whenever you need professional help or guidance with your SEO campaigns. We have worked with over 26,000 small businesses like yours, helping them shine on the web and get the most out of the online space.
Call us now at (888) 416-9800, or visit our website to schedule your initial Free 30 minutes marketing evaluation.