If you are in the market for a new website design, you may be wildly surprised at the quotes you will receive from the web design services that you query. The costs will be all over the board, and that may be because no two businesses are alike. Even here at BizIQ where we provide an outline of our rates up front, our pricing for digital marketing packages vary widely depending on your business' specific needs. In your search to compare prices across different companies, you might even find some website designers estimating as high as $20,000 or more! But what exactly are you paying for and what should these services really cost you?
You may have provided the same requirements to several web design services and they have all come up with a different cost for the same work. Some web design services charge a flat fee for total website completion, and some charge an hourly rate for as much time as it takes to get the work done. With so many pricing and service structures available, how do you know who to choose? When it comes time to make a decision on your new website development partner, here are a few things to consider in order to both protect your brand as well as save you valuable time and money. 
Own your domain name
The first thing to think about when working with a web design service to create your website is the domain name. Beware of web developers that don't provide you with the rights to your domain name. They may keep this, along with your web files, as a way of enticing you to keep working with them—or at least make it much harder to leave them. You may want to make a switch to a different web design service at some time, and will have to start all over with a new domain name. Any reputable web design service should not be afraid to let you own your domain name and website files. 
Planning, designing and developing your website
Planning, designing and developing your website takes time as you look at what you want your online brand to be. You should also look at the web structure and functionality. This will set the expectations with your website design service. Complex websites may require weeks of preparation to fully define and create the project. This could take several hours where you may be subject to hourly rates of web design services looking to cash in.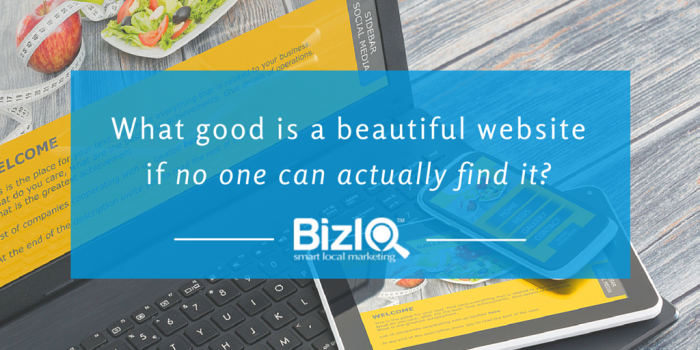 Along with an attractive design you will also want to make your website marketable and optimized for visibility on search engines such as Google, Yahoo, or Bing. To do this, you will need to integrate search engine optimization (SEO) into your content and site structure. After all, what good is a beautiful website if none of your customers can actually find it? Unfortunately many so-called Internet Marketing companies do not include SEO services in the cost of their packages. Some simply build a new website without taking into consideration any existing websites, thus creating duplicate content which can hurt your ability to rank on the internet. Remember, no website is worth the cost without at least basic SEO! Make sure your web design company is experienced with the most up-to-date best practices. 
Make sure updates are included
Once your website is built, there will come a time when you will want to make changes to its content. Look for a web design service that has provided you with a content management system that will allow you to make changes to your website yourself, or, better yet, will allow you to make updates to your website at no additional charge. It might seem like a given, but many web design services will charge you for changes to your website. This can become quite costly, especially if you have a number of changes to make, or if you need to make changes on a frequent basis.
When you are ready for your web design, make sure you know upfront what you are paying for with your web design service, and what to expect in the event you decide to part ways. 
Do you think your website might be in need of an upgrade but you're not sure where to start? We're here to help! Our experts can give your online presence a thorough evaluation and let you know precisely what you need to do to start dominating the search results pages in your area.
See also:
HTML for click-to-call phone numbers