As businesses seek to reach out to more customers and remain relevant, it has become necessary to embrace online marketing. Apart from taking your business online, you need to have a solid strategy that will help you build brand credibility, generate more website traffic, and achieve a higher conversion rate. While your website is the backbone of your online marketing strategy, search engine optimization ensures the site is searchable and visible. SEO is particularly important for small businesses since it helps them to compete on a level playing field with established brands in the same industry. Before investing in SEO, there are several things you need to know.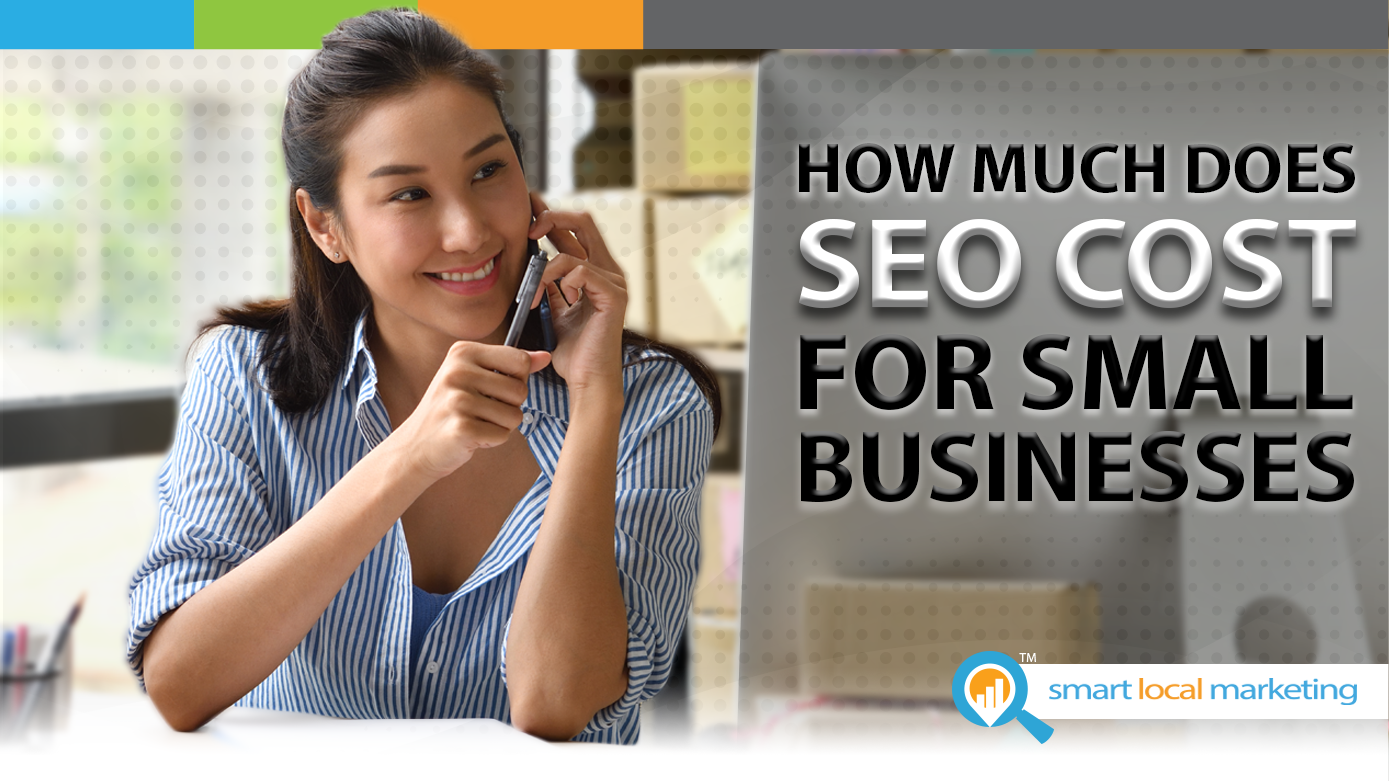 How Much Does SEO Cost for Small Businesses?
Just like with any other marketing campaign, you will need to create a budget for SEO activities. To do this effectively, you must have a rough idea of how much SEO costs for small businesses. While there is no clear-cut answer to this question, small businesses spend
between $500 and 10,000 monthly
on SEO. Below are four main factors that determine the cost.
#1 The Current Situation
One of the factors that will determine how much you pay for SEO services is market positioning. You will need to establish how your website compares to the competition. This will inform the specific services and amount of work required to help you achieve your goals.
#2 Your Objectives
Once you have established where you are currently, you will need to have a clear picture of where you want to be. Your objectives and goals will inform the specific requirements of your campaign, making it easier to outline the strategy and activities that will move you from your current status to your goals.
#3 Timeline
Another factor that will affect the cost of SEO is how fast you want to make progress. Generally, SEO is a long-term strategy that will take time for you to see results. If you are looking to improve quickly, there is a good chance you will pay more for the services.
#4 High-Quality vs. Cheap SEO
Quality is a very important factor to consider when looking for SEO services. With the numerous agencies that offer these services, it would be important to distinguish those that offer quality SEO from those that will not meet your needs and expectations. Before entering into an agreement with any agency, ask about the tactics they use. Make sure that they do not use short-cuts that violate Google Webmaster Guidelines and could cost you in the long run.
What Should I Pay Attention To?
If you are to get value for your money, there are several things you should pay attention to when seeking SEO services. Information architecture should be such that your site is accessible to search engines, makes use of SEO best practices, has the highest page speed possible, and is mobile-friendly. When it comes to copy, your site should
feature content that is unique
and offers value, matches search queries, satisfies user intent, is fresh, and of high quality.
Lastly, make sure that your web pages have natural and quality links. Natural and quality links will help you build credibility and trustworthiness for increased online visibility. With this information, you will be in a great position to develop a budget that will help you achieve your marketing objectives. In the end, you should stretch every dollar to ensure you maximize returns.
Can I Just Do This on my Own?
For many small businesses that cannot afford to hire a professional to handle their SEO campaign, the process can seem daunting. The good news is that it is possible to do SEO on a personal level. Here are the steps to follow to ensure you optimize your website successfully.
Where Can I Start?
Do Keyword Research
When doing SEO, you will want to get your website to rank for a given set of keywords. However, you will have to start by identifying the words and phrases that customers use when searching for your products or services to ensure customers find you easily when they look up what you do online. You should take time to brainstorm seed keywords, get more ideas before filtering your list to make it more manageable.
Optimize Web Pages for Search
The next step will be to create web pages that will rank for the keywords you have chosen. Here, there are some things you should do to optimize your pages for search. Create content that matches search intent to ensure users find what they are looking for. Make sure the content is simple, well-formatted, and includes images and videos so people can understand it easily. Optimize title tags and meta descriptions, use descriptive URLs, and add internal links to your pages.
Fix Your Website's Technical Issues
To enhance the user experience, you will need to fix any technical issues that your website may have. One of the best ways of identifying problems is to run a site audit. Depending on what the audit reveals, you may have to make sure your website is secure, work on improving site load speeds and ensure visitors can navigate the site easily. Making these improvements will go a long way in helping your website rank higher among search engine results.
Build Some Links
Links are among the most important ranking factors. Natural and quality links will help to boost your credibility, a factor that will improve your rankings and visibility. One of the strategies you can use to build links is participating in community activities and using the opportunity to promote your website. You can also consider replicating your competitors' backlinks.
Monitor Your Results
SEO is a long-term strategy that takes a considerable amount of time to produce results. To establish whether you will get a return on your investment, you will have to track progress and measure results periodically. Tracking your progress will be a great way to find out what is working and what is not. With this information, you can make the necessary changes to your strategy so that you achieve the results you desire.
As much as you can do SEO on your own, it is important to remember that this is an ongoing process that requires work and dedication. With the important role that it plays, you will need knowledge of how SEO works if you are to get the best results, which is why you may want to hire an agency to handle your SEO.
What Aspects of an Agency Should Be Considered Before Hiring?
Working with a professional SEO agency has numerous benefits. However, you will have to pick the right agency for your needs if you are to be successful with SEO. Below are some of the things you should find out when
vetting a potential agency
.
#1 Their Philosophy of Approaching SEO
The first thing you should establish is the process that the agency will use to accomplish the set goals. You should also find out why they rely on that particular process. This information will help you gauge whether the company will meet your expectations. The most effective agencies will use a combination of technical SEO, user experience, and off-page SEO to deliver results.
#2 Communication & Reporting Process
Both you and the agency will need to be on the same page throughout the SEO campaign. Effective and regular communication will allow you to exchange ideas and give your input on how to improve the process. Reporting will give you a clear picture of the progress being made and what the professionals expect to achieve within a given time period. Find out how often the agency communicates with clients and the specific metrics they report on.
#3 What You are Required to Do From Your Side
A successful SEO campaign involves teamwork. Before signing any agreement, you need to know what will be expected of you to make the process a success. You will not want to find yourself in a situation where the agency requires you to do something that you are not able to do at that particular time. Make sure you are clear on the work and resources you have to commit.
#4 What They Do When Things are Not Working
There are times that things will not go as planned. When vetting a potential agency, it would be important to know what they do in case something is not working. A good agency will communicate challenges in good time so that you do not end up wasting time and money in the process. Timely communication will help both parties to come up with ways of working around the challenges.
#5 Price & Contract Structure
There is no doubt that you will want to work with an agency that offers quality SEO services at affordable rates to ensure that you get value for your money and a decent return on investment. Apart from pricing, you should take the time to look at the contract structure, making sure you understand what you are getting into before signing the agreement.
We Can Help! Get a FREE Analysis Today!
Considering how important a website is in any online marketing strategy, optimizing the site for search engines will be a major boost to your marketing campaign. As such, it is important to choose an SEO agency that understands marketing solutions your business needs. At BizIQ, we help small businesses to reach more customers so they can improve their business performance. Contact us today to request our content and digital marketing services.