How much should a small business spend on marketing in 2021? Your small business marketing budget for the coming year will depend on a number of factors.
It's that time of year again, when responsible small business owners look to the future and start thinking about what they're going to spend on marketing. Whether it's your first time budgeting for marketing expenses or you're dusting off last year's plan for an update, it's worth thinking about as we trudge ahead into a new year. 
2020 has been an especially trying year for many small businesses, which makes a forward-thinking marketing plan even more important for 2021. Below, we'll discuss how much you should budget for marketing in the upcoming year, to help put you on the right path to local marketing dominance in the new year.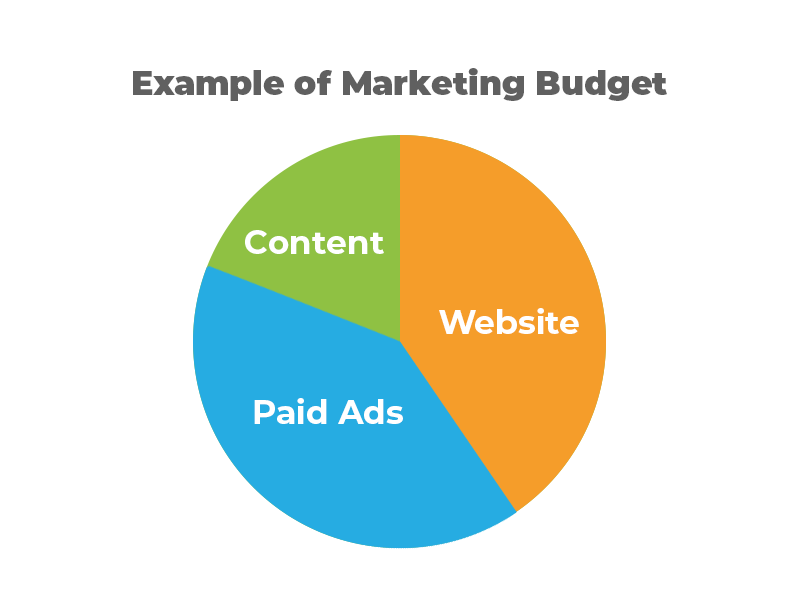 Take COVID-19 into account
The novel coronavirus up-ended most businesses in 2020. Looking forward to 2021 without factoring in the impact COVID-19 had on your business will decrease the efficacy of any marketing tactics you employ. You may have made minimal changes to your annual marketing budget in previous years, but the pandemic drastically shifted customer buying patterns. Your 2021 marketing budget needs to consider how customer behaviors changed during the last year.
Many marketing initiatives early in 2020 were quickly sidelined by the pandemic. Businesses were forced to pivot to meet the new needs of users. COVID-19 forced entrepreneurs to re-engage existing customers and potential leads using new methods and different channels. In other words, you likely spent more time, money and effort on digital marketing in 2020 than in years past.
For example, in a Vision Critical survey of marketers conducted this summer, 55 percent increased their social media presence and 53 percent created more thought leadership content. This demonstrates that marketers identified a growing need for this content from their users. Reallocating your budget to focus on social and thought leadership content allows you to connect with your target audience while they're stuck at home, scrolling through their news feeds, social profiles and inboxes. 
Ultimately, your 2021 marketing budget should support efforts to rebuild your business. Don't overlook the changes in shopper behavior as you develop your marketing budget and work to restore any business you lost due to the pandemic. 
Consider your business
As we head into the new year, your primary focus should be rebuilding your business following the challenges of 2020. If you're one of the fortunate SMBs that survived the limitations and hardships of the COVID-19 pandemic, begin 2021 by identifying marketing methods to help you engage your target audience and inspire them to make a purchase. 
If you have a seasonal business such as construction, for instance, you might want to allocate most of your market spend for 2021 on those months where you will actually be working. However, there's still plenty of opportunities to employ time-tested online marketing strategies during your slow season.
A relatively new company that lacks any sales history will have very little to go on in terms of how much to spend to achieve a specific return on investment (ROI) or other marketing goals. In such cases, a good approach is to decide on how much you can afford to spend each month on your total marketing budget—then allocate percentages of the overall budget to specific areas.
As an example, with an overall monthly marketing budget of $3500, you might spend $500 on your website and Local SEO, $2800 on digital advertising such as PPC and $200 on social media content.
Tracking overall annual ROI
Tracking your overall annual ROI on marketing spend will require a commitment on your part. You'll need to take measurements throughout the year, so you have an understanding of what's providing the most value to your company. If you're like many SMB owners, your 2020 ROI is probably much lower than what you anticipated. This affects how your company rebuilds itself because you might not have as much money to invest in marketing for 2021. 
Don't think of it as spending less, though! Consider it a move to refine your marketing strategies so you're not wasting money on tactics or channels that don't yield a worthwhile ROI. Tracking your ROI allows you to determine if you've achieved your marketing goals. If you haven't defined these goals, now is the time to do so. 
For instance, are you trying to increase brand awareness? Are you attempting to engage with customers more? Or are you simply trying to increase your bottom-line sales figures?
For companies focused on increasing brand awareness, you need a baseline measurement to start with to measure growth. You can obtain this by consulting a traffic analysis report, which can easily be provided by analytics tools or your BizIQ account manager. Then you can measure any increases to this which show up as more social media likes, increased web traffic or more links from authoritative sites.
A marketing goal to increase customer engagement can be tracked by monitoring users' level of interest regarding your website content, blogs and social media posts. Tracking tools quantify engagement so you can easily track growth, loss or stagnation. Some of the social media platforms include their own analytics tools to help you track these figures.
Measuring sales improvements is easy enough, but you have to establish a linkage between marketing and sales efforts to gauge growth accurately. Analytics software can help identify exactly which marketing efforts lead directly to more sales conversions and, ultimately, to greater sales figures. Your account manager here at BizIQ can review your site analytics with you at any time. Just give them a call!
Reducing or increasing marketing spend
When calculating a 2021 marketing budget for small businesses, it will generally call for an increase or reduction over the previous year's budget. Most companies will reduce their marketing spend in 2021. As previously mentioned, this is an opportunity to reduce spending on marketing tactics that don't yield a decent ROI. Not all marketing campaigns or vendor perform up to expectations. That's why it's imperative to evaluate and confirm just what each of your marketing vendors is providing for you in terms of value.
For instance, if your advertising campaigns with Yellow Pages, Dex or a similar company last year didn't result in the desired increase in traffic and sales, you may want to reduce your investment there or drop it altogether. On the other hand, if an investment in a greater presence in phone books brought good results that you can verify, you may want to increase your market spend in that area.
If your company partners with BizIQ on marketing, consult with your account manager to determine the best way to increase or decrease your marketing spend to achieve maximum value and ROI. Your account manager will have the knowledge and experience necessary to help you identify which marketing vendors provide real value to your company and which ones are not.
Once you've identified which ones have been worthwhile investments, spending decisions will be easy in terms of planning for 2021.
Planning for 2021
The only way to determine your marketing campaigns' success in 2021 will be to install a tracking system. That tracking system needs to report on all the business analytics, which will link results to your marketing efforts. Even though you have a strong business relationship with BizIQ, which is among the most reputable marketing consultants in the country, you'll need to confirm that working with us has a positive impact on your bottom line.
You can track almost any metric with your marketing campaigns. This includes your direct mail campaigns, internet content, social media efforts and any ads you run in printed media. You should analyze tracking data on either a weekly or monthly basis. This allows you to monitor when trends are occurring, and you can then link those to your marketing efforts.
Looking ahead with optimism
How much you spend on your 2021 marketing budget depends, to some extent, on the nature of your business and the challenges created by the COVID-19 pandemic. Remember, your 2021 marketing strategies are all about rebuilding your business. 
Analyze performance data from 2020 to help you determine whether your marketing spend should be increased or decreased in certain areas, and with specific marketing vendors. To help you with future marketing expense decisions, install a tracking system which will help you identify which tactics are most successful, so they can be repeated. From there, put your marketing dollars where the data tells you to and great ready to get down to business in 2021.