Google Ads allow you to show your ads to the right people, in the right place and at the right time. By targeting adverts for relevance, you will be noticed faster and bring in immediate traffic. You should also have an effective strategy that will deliver the desired results and a return on investment.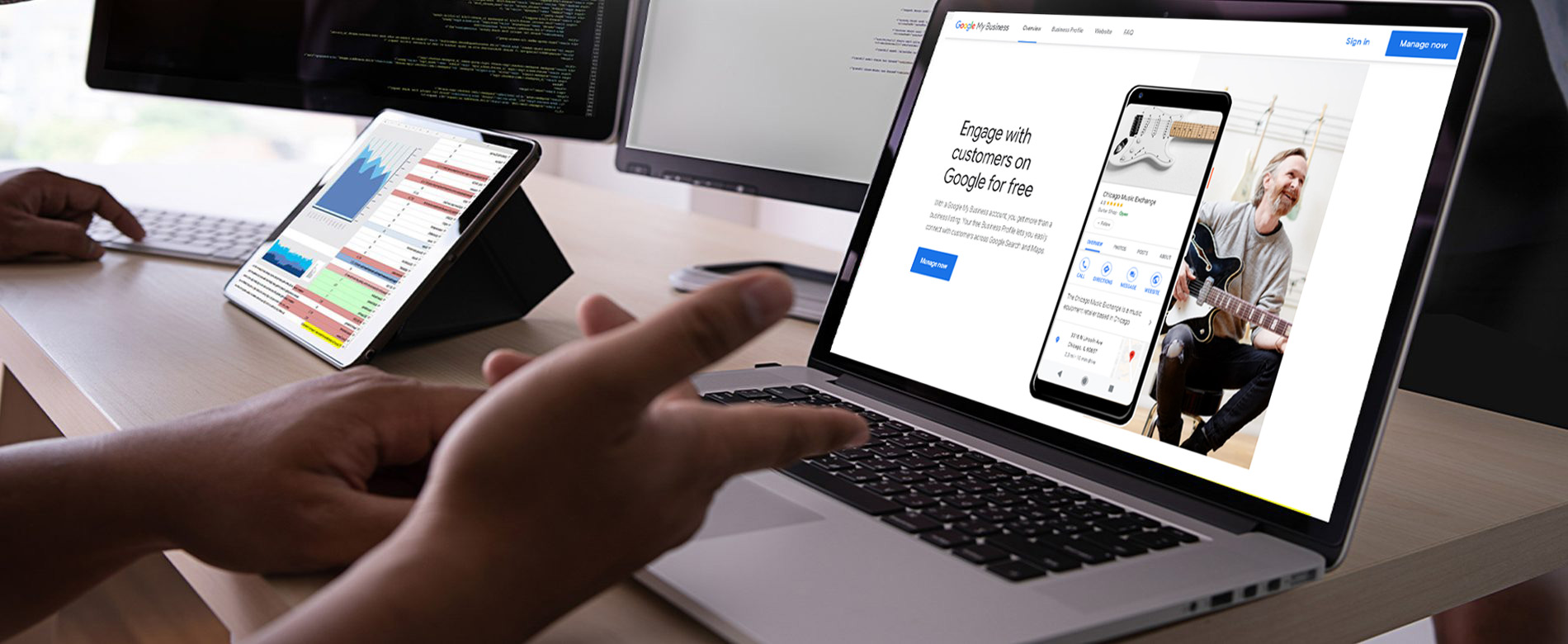 How Do I Advertise on Google?
If you want to successfully advertise on Google and get an ROI, you will need to understand what paid search marketing is and how it works. Here is what you should know.
What is Paid Search Marketing?
Paid search marketing is a form of digital advertising where you place your advertisements on an ad platform and pay a fee each time one of your advertisements is clicked. Your ads will be displayed alongside search engine results, with the goal of getting searchers to click through to your website where they can take the desired action. This valuable action will usually be purchasing a product or service.
Google has a vast reach, a factor that makes it a popular advertising platform for businesses that want to drive targeted traffic. When you choose advertising services such as Google's ads, you will be able to display advertisements that are relevant to what people are searching for. This will go far in helping you achieve your marketing objectives.
How it Works
Google Ads operates on a pay-per-click model, meaning that you will only pay the host of the platform when a user actually clicks on your ad. However, for your advertisements to show on search engine results pages, you will have to do much more for them to appear more prominently than those of your competitors. This is because all advert to be displayed are subjected to an Ad auction, an automated process through which the search engine establishes the validity and relevance of the advertisements. These are among the factors that determine which adverts will appear at the top of the SERPs.
Advertisers are required to bid on the keywords for which they want their adverts to be displayed. Bidding involves creating an account on the Google Ads platform through which you will set up your ads and choose where and when you want them displayed. Every time a search is initiated and there is a spot on the search engine results page, an auction for the keyword used will take place immediately. The auction will take into account relevance, quality, and bid amount when determining the winner for the top spot of the SERP. This process is also used to decide the ads to be displayed, by which advertiser and in which order.
Since you will be paying a fee every time your ad is clicked, you should ensure that the keywords you bid on are relevant to your business. This way, your digital adverts will show up when people search for what you offer. The result will be increased website visits, more phone calls, and higher foot traffic. Apart from allowing you to target qualified customers, advertising on the platform also allows you to set a budget that works for your business. You can set a monthly budget cap as well as pause or adjust your spending whenever you want.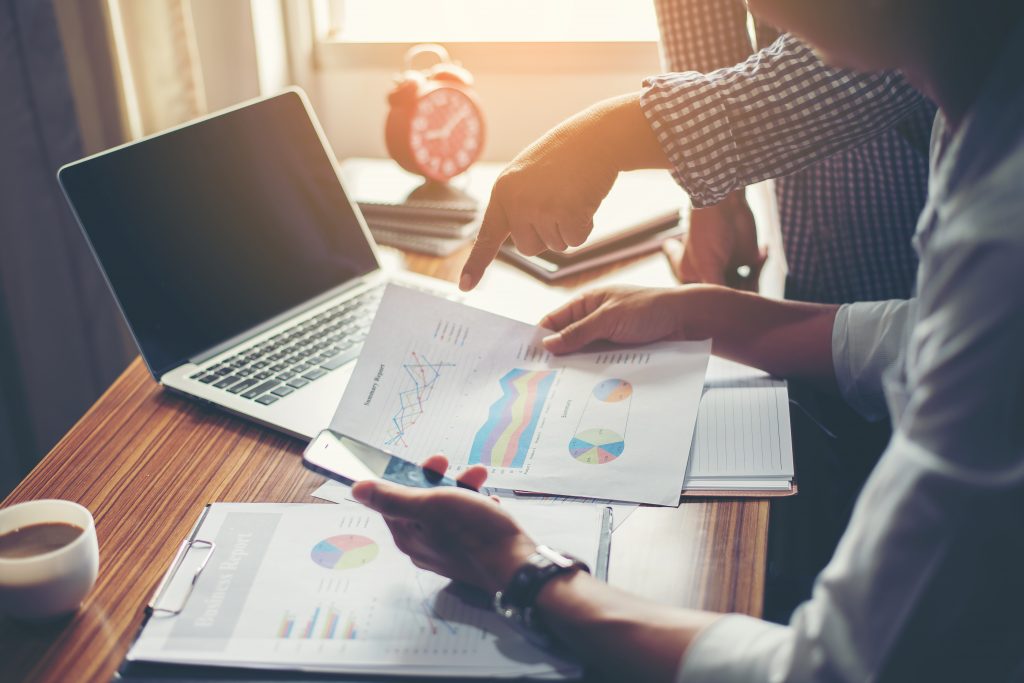 How Do I Measure my Return on Investment?
One of the pitfalls you should avoid when advertising on Google is forgetting to track return on investment. Measuring results periodically allows you to know how much the campaign has cost you, the number of people who have clicked your ads, and those who have taken the desired action. You will also know how much revenue your adverts have generated. Below is how to measure your return on investment:
Leads
When advertising on Google, there will be users who will be interested in your products or services but do not buy instantly or online. Leads are an important key performance indicator that you will need to track if you want to know how your campaign is performing. Tracking leads will involve collecting and knowing the exact number of leads. The information will allow you to follow up on potential customers and engage them in conversation. Measuring the number of leads you have generated will not only enable you to identify whether your efforts are bearing fruit but also help you come up with persuasive and effective calls to action. You will also be in a position to improve your campaign and lead potential customers down the sales funnel.
Sales
Sales make for yet another important metric to track when you are looking to measure your ROI. One of the main aims of marketing for any business is to improve sales performance. You will want to know whether your paid search marketing campaign is turning the leads generated into real buyers. Improved sales performance will result in increased revenues, leading to a decent return on investment.
Customers who are ready to purchase will use a different set of keywords in their search queries. If you are to win more business, consider having separate campaigns that include offers, guarantee, warranty information, and your return policy. You may also want to have ads that display the products the user viewed to help provide a better customer experience for increased sales.
Repeat Sales
Apart from normal sales, repeat sales will also help you to determine whether your advertising strategy is effective. When previous customers come back to re-purchase from you, this is an indication that they were happy with your product and service. As such, keeping an eye on repeat sales will help you measure success and improve your campaign to achieve even better results.
When coming up with a repeat sales approach, there are few things you should focus on. Consider how long the product is likely to last, whether a new model is coming out, opportunities for cross-selling, and how you can deliver a unique customer experience that will keep them coming back. Measuring repeat sales and improving your campaign will ultimately contribute to your bottom line.
What Can I Do to Boost This?
There is a lot you can do to improve your campaign and boost your ROI. However, this will require you to familiarize yourself with PPC basics and develop a clear marketing strategy. Here is what you should focus on.
Keyword Relevance
Making sure that your ads are displayed to your target audience will help to increase your ROI. However, achieving this will involve choosing relevant keywords that satisfy search intent. Over time, you should grow and refine your PPC keyword list to ensure that it is exhaustive and expansive. This way, your adverts are likely to show up when users search for the products or services you offer.
Optimize Landing Pages
Once potential clients click through to your website, you will want them to stay on the site for long and complete a valuable action. As such, you should optimize your landing pages so that they include interesting and persuasive content. Also, have a clear call to action tailored to specific search queries.
Enticing Ad Copy
Quality and creative ads will encourage more people to click your adverts when they are placed in front of them. In addition to demanding clicks, an enticing ad copy will keep visitors interested in what you offer. This will increase the chances of the customers moving through the sales funnel and buying your products.
Quality Score
Your quality score is the rating that Google uses to determine the quality and relevance of your PPC campaigns, landing pages, and keywords. A high-quality score will increase the chances of having your ads show up when a user enters a search query. You will also get more ad clicks at lower costs. Increased revenue and reduced costs will result in a high return on investment.
Budget
The ad display process involves bidding for relevant keywords. Since the bid amount is one of the factors that Google uses to determine the advertisements that will appear at the top of SERPs, budget is an important issue to consider when you want to increase your ROI. You should consider both your budget and that of your competitors. If you want to outbid your competitors on valuable keywords, you should make sure that you have a bigger budget.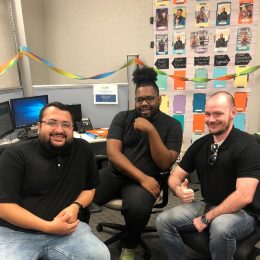 Work With the Professionals
Hiring professionals to help with your PPC campaign can help to improve your ROI. Digital marketing experts have the expertise and experience required to run a successful campaign. They will also help you to analyze your past performance so you can improve your campaign. In the end, you will be in a better position to bid successfully on relevant keywords, effectively ensuring that more qualified customers view and click your ads.
PPC advertising experts will help you develop a solid strategy that focuses on ensuring your keywords, ad copy, and landing pages work in concert. At BizIQ, we offer quality digital marketing solutions to help your small business grow. Contact us to learn more and request our services.