If you want to promote your business online, you know that search engine optimization (SEO) is crucial for success. However, the process of optimizing your entire website and all subsequent content can be extremely time-consuming. Unfortunately, that's the time you could be spending on running your business and serving your customers.
Hiring a professional marketing firm is one way to ensure you get the most exposure. However, since you'll be investing money into your marketing strategy, you want to make sure you'll get a good return. Thankfully, multiple pricing models are available, depending on the company you choose. 
Here's everything you need to know about how to choose the right search engine optimization pricing model for your business. 
Is SEO Marketing a Good Investment?
The short answer is yes, SEO marketing is a good investment. That said, throwing money at a marketing campaign doesn't always guarantee success. Instead, you need to be strategic in how you optimize your content to get the best traffic possible. In most cases, it's not the number of site visitors but the quality of each user that matters. 
For example, you could be getting 10,000 hits per day, but if only a handful of those people convert into customers, that traffic doesn't do much to build your bottom line. So, when it comes to SEO, you need to know which elements will move the needle the most so you can focus your attention (and budget) on those tactics. 
Here's a quick overview of the different types of SEO you can invest in: 
On-Page Technical SEO – Many small elements like meta tags, title tags, URL slugs, and more need to be optimized for your specific keywords. Auditing your site is a great way to spot any pieces that need fixing, but if you have an extensive website, it can take a long time to run through each page and correct these technical issues. That said, unless you're changing your keywords regularly (you shouldn't), technical SEO is more of a one-time project.
Content SEO – Content marketing is a valuable resource because it gets people to visit your site to read high-value blog posts or watch informative videos. The better your content, the more traffic you can get, and the easier it is to convert leads. However, it's not enough to just produce content – you also have to optimize it so it will show up in search results. Content SEO is the process of developing a content strategy based on your target keywords and then curating each piece so it can get the most traction possible. 
Off-Page SEO – Search engines like Google determine how authoritative a website is based on how many other websites link to it. As a rule, industry leaders or top brands are recognized within their fields, meaning they have a lot of backlinks. As a growing business, you want to cultivate as many backlinks as possible. You can do this through guest posting, providing high-quality content, or posting your company on a third-party listing site. 
Local SEO – Local searches are essential for brick-and-mortar businesses that depend on in-person traffic. Although the mechanics of this optimization are the same as generic SEO, you also have to invest in location-specific keywords and content. Also, you need to pay more attention to where your business is listed and ensure that all the information is accurate. 
Paid SEO – Pay-per-click (PPC) advertising is a reliable way to generate more leads and drive more traffic to your website. However, your ads need to be optimized and ranked for the right keywords so when people click the link, they're more willing to buy what you're selling or sign up for an email list. 
Overall, you may need to invest in all types of search engine optimization to ensure long-term success for your brand. Each option has benefits and limitations, but when done correctly, they can all boost your brand's profile and generate far more leads than you thought possible. 
Different Pricing Model Options
Now that you know how valuable SEO can be for your marketing strategy, you need to determine the best way to invest in these services. There are three primary pricing options – monthly, annual, and project-based. Let's break each one down, as well as their pros and cons. 
Monthly
This is the most common option as it's often one of the most affordable and flexible. Typically, marketing firms or agencies offer month-to-month services, allowing you to customize your plan based on your specific goals. You can also start and stop at any time, making monthly services valuable for smaller businesses that don't have a large budget set aside for marketing. 
In most cases, monthly plans are tiered, depending on specific criteria. Examples can include the amount of traffic you get per month, the number of campaigns you want to run, or the types of marketing channels you want to pursue. Sometimes, the best way to test a marketing agency is to start with a low-end plan and scale up as you see the results coming in. 
Pros
Flexible contract options
Affordable for upfront and short-term costs
High-value returns
Cons
May wind up paying more over the long term
May have to pay for a higher plan to get what you want
Annual
Many marketing agencies that offer monthly subscriptions also provide annual pricing structures. You can often save extra money by paying for the entire year upfront (i.e., get one month free). The only problem with this option is that you have to sign a one-year contract, so if you don't like the firm, you have to wait until the contract expires to move on to a different company. 
Annual pricing plans are often best for when you have some experience with a marketing firm and know you want to stay with them for the long term. Also, since you're committing to the firm for a longer period, they're often more willing to throw in extras and add-ons to keep you satisfied. 
Pros
Save money in the long term
Ideal for building relationships with marketers
Easier to plan for long-term marketing campaigns
May include add-ons or extras
Cons
May get a refund if you terminate the contract early
Higher upfront costs, which can be hard for smaller businesses
Project-Based
While SEO is an ongoing strategy, you may only need extra help to optimize your website or create a content plan. Project-based pricing is determined by specific goals and deadlines. For example, you may want to run a single campaign for six months or update your website in three months. 
The great thing about project-based pricing is that you can customize your plan and pay only for what you need. From there, you can determine if you want to switch to a monthly or annual pricing structure if you're planning on working with the marketing firm for the long term. 
Pros
Custom pricing options
Centered around your specific goals and deadlines
Ideal for larger, one-time projects that need additional help
Cons
Can be expensive, depending on your needs
Once the project is over, you won't have any more marketing assistance
Who to Hire for Search Engine Optimization
Figuring out the right pricing model for your business is only one piece of the larger puzzle. You must also determine the best type of marketer to use for your SEO campaign. There are three primary options – a marketing firm, an individual freelancer, or a content platform. Here's a breakdown of all three. 
Marketing Firm
Whether you're just starting your business or have been established for years, working with a marketing firm often generates the best results. Since the firm has multiple people on hand, you can get a wide variety of services and products to suit your marketing goals. Also, firms tend to work with larger companies, so they can deliver results faster and better than an individual freelancer. 
That said, not all marketing firms are created equal. It's imperative to look at reviews and references to ensure the firm can fit your unique needs. For example, you don't want to work with a company that doesn't have experience within your industry. You also want to work with a firm that offers complete transparency and customer support so you can be as involved in your marketing campaign as you like. 
Pros
Faster results
Better insights and expertise
Access to more tools and services
Affordable pricing options
Cons
Some marketers focus on generic tactics that won't help
Some firms don't offer transparency or comprehensive customer support
Individual Freelancer
If you're focusing on a single project or have a very limited budget, working with a freelancer might be a suitable option. Freelancers are often more flexible with their pricing and content delivery, and it's easier to build a relationship. 
That said, it's hard to take on large-scale projects quickly and efficiently because you're only working with one person. Even if you pay enough to allow the freelancer to dedicate all their time to your business, they can only do so much as an individual operation. 
Pros
Ideal for small projects
More flexibility
Easy to compare freelancers
More variety in content and style
Cons
Not ideal for large-scale projects
May take longer to see results
Freelancers often have multiple clients, meaning you don't always get top priority
Content Platform
Content platforms are great for optimizing your site's content, such as web pages, blog posts, and more. While these platforms aren't good for auditing and fixing your on-page SEO, they can work well for an ongoing content marketing strategy. 
In this case, you just have to provide basic details about what you want and then wait for the content to come back. The downside is that the quality can vary (since you're drawing from a pool of writers or developers), and it requires more time and involvement on your end. Overall, this option is best if you already have a good SEO foundation and want to expand into more content-driven marketing. 
Pros
Easy-to-use platforms
Generate content quickly and to your specifications
Pay as you go
Cons
Not ideal for on-page or off-page SEO
Requires more hands-on attention to detail
How to Compare Different SEO Pricing Models
Once you know the type of pricing model you want and the type of marketer you'll work with, you need to compare different entities. With so many marketing agencies and freelancers out there, here's a rundown of what to consider when making your final decision. 
What's Included?
When getting any pricing quote, you need to make sure you know what's included and what isn't. This way, there are no surprises later on. Also, don't be afraid to ask questions about specific line items or ask about items that you don't need for your marketing strategy. High-quality SEO providers should be able to offer some customization options. 
Customer Support
Although the primary goal of hiring a marketer to handle your SEO is to take it off your hands, you should still be involved somewhat. The best firms will offer comprehensive support so you can understand what they're doing and how they're building your brand. You want to avoid a "black box" situation where you can't see what's happening behind the scenes. 
Reviews and Ratings
Ask for references from other clients and look for reviews online. These recommendations can tell you whether a marketer is worthwhile far better than any certificate or client list. 
Flexibility
What if you need a lot of SEO work upfront, then need to move to a maintenance plan to keep your content optimized as you produce more pages? Is the pricing flexible, and can you scale up or down as needed? While you won't be able to get granular with your options, you should be able to adjust the pricing to reflect the amount of work you need for specific purposes.
Let BizIQ Be Your Search Engine Optimization Resource!
You know search engine optimization is crucial for your business, so let BizIQ be your partner in building your brand online! We have the expertise and insight necessary to take your company to the next level, no matter where you're at right now. We also offer affordable and flexible pricing models to suit your needs. Contact us today to find out more.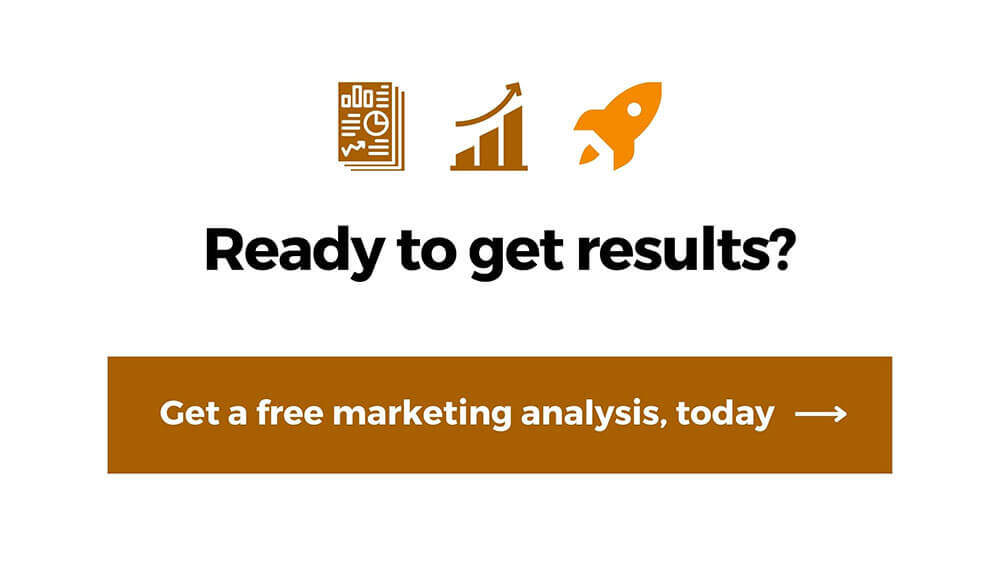 Working with BizIQ
At BizIQ, we're not just another digital marketing agency – we're the game-changers you need to drive your business to the top! With over 33,000 satisfied clients and a proven track record of success, we know what it takes to make your affordable SEO campaigns soar. Whether you're looking to launch your first campaign or optimize your existing one, our team of experts is here to help you every step of the way. We'll work closely with you to understand your unique needs and goals, and create a custom strategy that delivers the results you want. So don't settle for anything less than exceptional – partner with BizIQ today and experience the power of SEO!