So, your GMB listing was suspended. Let's face it. These things happen. It's usually not the end of the world, and while it can be a pain to go through the process of getting your Google listing relisted, it is possible.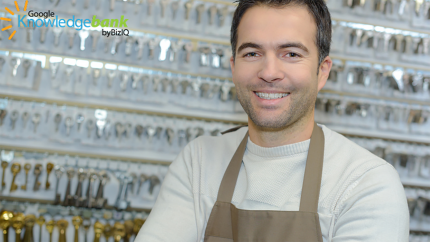 Keep reading to find out what to do if and when it happens to your small business.
Why Was Your Listing Suspended?
First, look into why Google may have suspended your GMB profile. Some of the most common causes of a suspended listing include:
You are a service area business with no official storefront, but you are displaying your street address.
Your business is based on providing home services. Google scrutinizes these industries much more closely than others. Especially if you are a locksmith, plumber, or HVAC servicer.
You have a redirecting link or tracking number.
You made a new listing for a company that already has a verified one.
Your listing info (particularly name, address, and phone number) gets changed frequently, or is notably different from similar info found elsewhere on the Internet.
Your company doesn't have a physical location. If you try to use a virtual office, a PO box, or a storage facility as your address, you'll be in trouble.
You seem to be spamming Maps, either by making multiple listings for the same business or by putting your business name in all caps or stuffing it with words and/or symbols.
What Kind of Suspension Was It?
Next, find out what kind of suspension it is. There are two types of suspension to look out for:
Soft SuspensionA soft suspension will leave your listing up on Maps. However, it will no longer be verified, and you won't be able to update any of its info.
Hard SuspensionA hard suspension completely removes it from Maps, including your photos and reviews.
What to Do When To Get Your Business Listing Reinstated
Should either occur, you can log into your My Business profile to attempt to reinstate it. There will be a red 'Suspended' status at the top of your info page. Hit the 'Learn More' link to open up an explanation of what happened and the likely causes of it. You'll find a link in the first paragraph labeled as "appeal to be reinstated", which will take you to a form. Make sure you follow all of Google's directions as closely as possible as you fill out the reinstatement form!
Where to Find Help
For more information on Google My Business listing suspensions and how to fix them, watch this video from BizIQ Marketing Associate, Kandice Tyler, or read our in-depth article.
Ultimately, getting reinstated can be a finicky process, even in the best of circumstances. So, if you're having problems getting your listing back, don't hesitate to reach out to us! Just click on the chat bubble in the bottom right-hand corner, or shoot us an email to speak to a local online marketing expert.