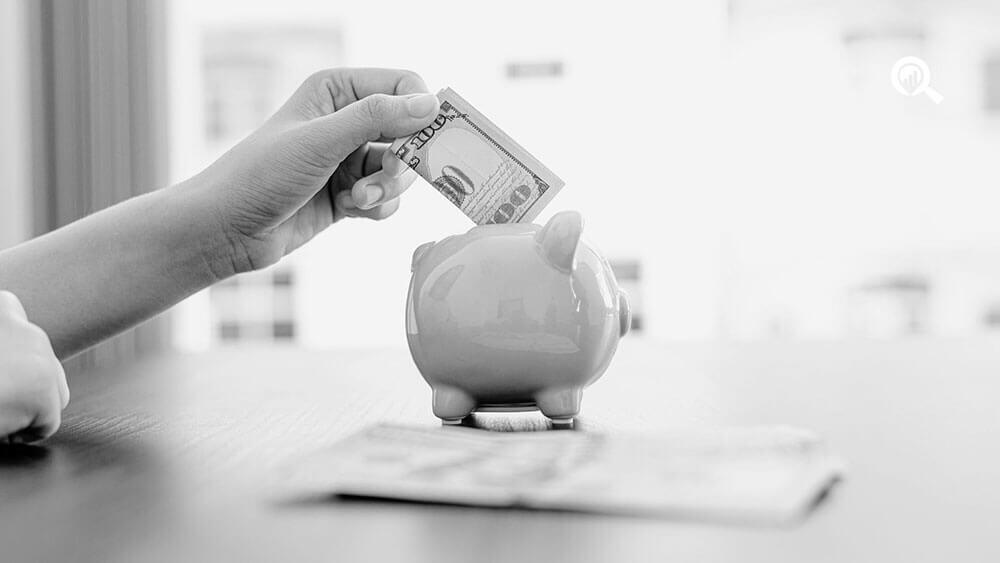 As a modern business, you likely know that search engine optimization is one of the most reliable ways to generate traffic for your website. However, if you also have a brick-and-mortar store, you need to ensure that you can get more people into your storefront as well. Fortunately, local SEO services can help boost your bottom line and increase brand recognition, even if you're not the top-ranking link on regular search results.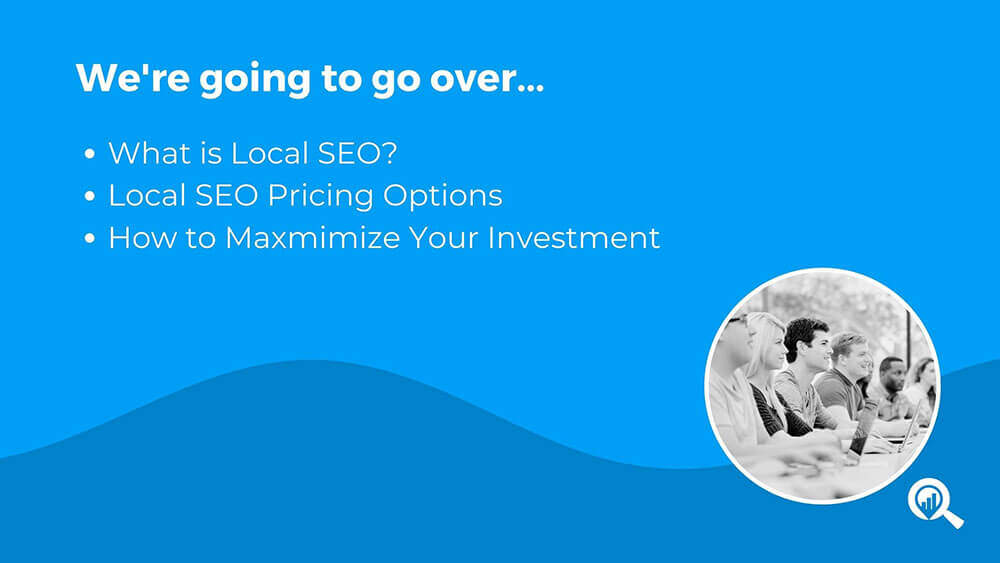 But how can you maximize your return on investment (ROI) when paying for local SEO services? The short answer is to work with the best marketing firm in the biz (i.e., BizIQ), but we'll go over different strategies to help you get more bang for your buck. Let's get started. 
What is Local SEO?
The basic premise of search engine optimization is that you want to rank as highly in search results as possible. If you can claim the top spot (or the top three), you'll get more traffic than most other positions combined. On average, the first search result gets about 28 percent of all clicks, which is massive, especially for keywords with high traffic volume. 
But what about local searches? What if someone is looking for a business close to them that sells a particular product? That's where local SEO comes in. Fortunately, unlike traditional SEO, local optimization uses the person's proximity to a business to rank the results. So, if you're the closest storefront, you'll reach the top, regardless of your overall SEO strategy. 
That said, since you can't always be the closest business to your target audience, local SEO services use traditional optimization methods to boost your ranking within these results. We'll discuss these methods later on, but some common tactics include: 
Relevant Content – If someone is searching for a storefront like yours, what do they hope to get from it? By providing relevant context to the search results, you may outrank another business that might be slightly closer to the individual. 
Reviews and Ratings – More people trust online reviews than ever before, so you can use that to your advantage. It's not just the quality of your rating but also the number of reviews you have. For example, a business with a five-star rating and five reviews may be less desirable than a brand with 4.5 stars and 1,000 reviews. 
Google Listings – Google Maps is one of the best platforms for local searches, and you can claim your business listing on Google itself. This listing ensures all of your information is accurate and up-to-date so customers know what to expect. 
Local SEO Pricing Options
When comparing different local SEO pricing options, you may notice that there are a few ways of paying – monthly, annually, or project-based. Here's a breakdown of each pricing option so you can make the best decision for your company. 
Monthly
Most businesses choose a monthly pricing plan because it's easy to adjust or change if necessary. Plus, month-to-month plans are often very affordable, making them appealing to small and medium-sized companies. 
The primary disadvantage of a monthly subscription comes when a provider doesn't offer all the right services you need at a rate you can afford. Usually, these plans come with service bundles, and if you need more than one type of service, you may have to upgrade the whole plan. Also, some providers cater to small companies, while others cater to enterprise-level businesses. So, you need to choose the best provider for your specific situation. 
Annually
Typically, if you like an SEO provider, you may want to pay for an entire year upfront. Doing this can often save you money over the long term since you'll wind up with a discount over what you would pay for a monthly subscription. The primary downside of this pricing structure is that it's hard to cancel or change your plan since you've paid for the whole year. 
That said, if you're already satisfied with your provider, there's likely no reason to cancel your subscription anyway, so annual pricing can often be the best choice. We don't necessarily recommend it if you're testing a new provider, though. 
Project-Based
Sometimes, you just need to update or enhance your SEO strategy, meaning you need services for a set period. With project-based pricing, you can customize every aspect of optimization to suit your company's needs. You might have to pay more upfront, but the specificity of the plan ensures you'll get everything you need (and then some). 
Ideally, if the project goes well and you need ongoing local SEO services (highly likely), then you can switch to a monthly or annual plan accordingly. 
How to Maximize Your Local SEO Investment
A big reason why you'll pay for local SEO services is so they can handle the details of boosting your brand's recognition online. However, if you want to take a more hands-on approach and help facilitate this optimization, here are some strategies that can move the needle quickly. 
Claim Your Google My Business Listing
Google My Business (GMB) listings are crucial for local searches. This listing helps you rank in Google Maps searches, and it allows you to tell Google all the pertinent information about your business. With your GMB, you can update elements like: 
Contact Information
Hours of Operation
Address
Website and Landing Pages
Top Products
User Reviews
Until you claim this listing, you won't be able to change your information on Google Maps. Even worse, some hackers may claim your business before you have a chance, then ransom the listing for money. While you can appeal to Google to release the listing, that takes time. 
Create High-Quality Location-Specific Content
Since you're trying to rank for a geographical area, you want to make location-specific content and landing pages. Not only will these pages tell Google that you're located in these areas, but they can help you rank higher in traditional search results. 
That said, high-quality location-specific content involves more than just adding a city name to your target keyword. You should also include other relevant keywords related to the area. For example, you can create blog posts about top things to do in the city or a review of similar businesses in the area. 
Overall, the more relevant the content is to a specific location, the higher you'll rank. Just ensure it's valuable to the user, and you can see increased traffic quickly. 
Build a Network of Backlinks
Backlinks are when another site links to your pages. Typically, this happens because you're offering high-quality content that another site references. Building brand recognition and authority within your industry is an excellent way to establish backlinks from other websites. As your network grows, Google and other search engines will take notice and start ranking your pages higher. That said, this tactic can take a long time to come to fruition, so you need patience. 
A faster way to build backlinks for local SEO is to follow these steps: 
Start Guest Posting – A guest post is when you write content for another website. Since you're providing content, the site is more willing to link back to your page. So, the more sites you post on, the larger your network. 
Be Proactive About Listing Sites – Listing sites like Yelp or Yellow Pages are helpful for customers because they provide valuable information about local businesses. You should reach out and correct the oversight if you're not listed on one of these sites (or the information is incorrect). Since these listings link to your website, you can get a pretty big network with minimal effort. 
Solicit Reviews From Customers
As we mentioned, most people today trust online reviews (up to 84 percent). So, the more reviews you have for your business, the easier it is to convince new customers to check you out, both online and in person. 
While you can't solicit positive reviews, you should make it easy for customers to share their thoughts about your business online. For example, you can provide QR code links to your GMB listing or another third-party listing site. Similarly, you can incentivize customers to leave a review by offering freebies or discounts on future purchases. 
Another point about online reviews is that you should be proactive about addressing negative reactions to your business. Commenting and resolving negative reviews can show other customers that you care about providing the best service possible. So, even if your overall rating goes down, your business reputation stays intact. 
Maintain Consistency Within Your Site
For local SEO, three pieces of information can help Google index your site more accurately – name, address, and phone number (NAP). Ideally, all of your pages should have your NAP details. Also, when creating location-specific content, don't forget to optimize everything from the meta description to the meta title. 
Finally, if you have multiple locations, you need to create specific location pages for each storefront. Otherwise, Google may think you're cannibalizing your own content and penalize you accordingly. Individual pages also make it easier for customers to find out specific information, such as different hours of operation, driving directions, or special deals. 
Engage With Your Audience
One of the best ways to get noticed in local searches is to have a lot of users talking and sharing information about your business online. User-created content like photos, reviews, and even blog posts can boost your rankings and help your brand get noticed much faster. 
Fortunately, you can facilitate this kind of engagement both online and in-store through tactics like: 
Hashtags and QR Codes – Encourage customers to share their experience with your business by tagging you online. If you have social media profiles, users should tag the profile and use specific hashtags to start a conversation. QR codes can also be helpful for specific landing pages like contests, product listings, and more. 
Photo-Worthy Products – If you're running a restaurant, make sure your dishes look Instagram-worthy when they go out to the table. If you sell clothes, you can have a built-in photo booth where customers can try on different outfits and share the results with their followers. Get creative and see what kind of engagement you can generate!
Contests and Giveaways – One of the best ways to build buzz around your brand is to host a contest with some incredible prizes. Just make sure to incorporate online engagement, such as tagging your business, tagging friends, or posting to your social feed. This way, more people can learn about the contest and participate, expanding your network. 
Analyze Your Traffic
Finally, local SEO is an ongoing process, meaning you need to know what's working and what isn't. Additionally, you should also pay attention to where most of your online traffic originates, so you can tell whether your customers are local or not. These analytics can give you valuable insight into what it will take to expand your operations and build a stronger bottom line. 
For example, if a lot of traffic is coming from another city close to your home, you should consider expanding and opening a store there. Similarly, if many people buy your products online, you can invest more in a smoother e-commerce experience to generate more revenue.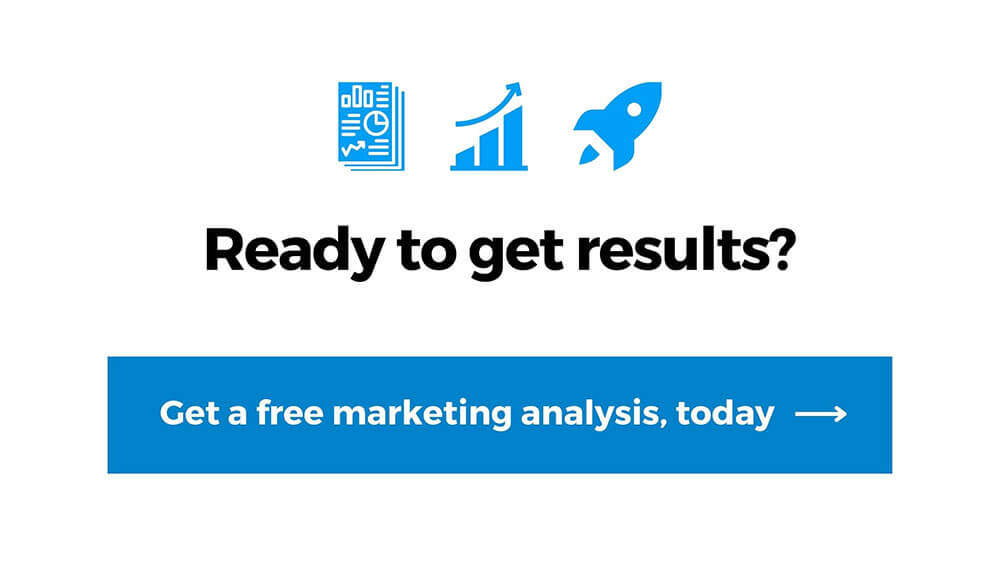 Let BizIQ Help You Generate the Best Results From Local SEO
Local SEO can make or break your business, so you need to make sure you're getting the most traffic for your investment. BizIQ is the best option for your brand, no matter your size or location. Whether you're just starting or want to enhance your current branding, BizIQ has the tools and experience necessary to elevate your company to the next level! Contact us today to find out more.