When you think of Search Engine Optimization or SEO, you might focus on the result and how it will help your business rank higher on Google search results pages.
SEO is an indispensable aspect of digital marketing. But how does the average small business owner learn SEO and improve their site's ranking in the SERPs, especially on search engines like Google?
Below we provide more information about both how to learn SEO and where to learn SEO.
How SEO works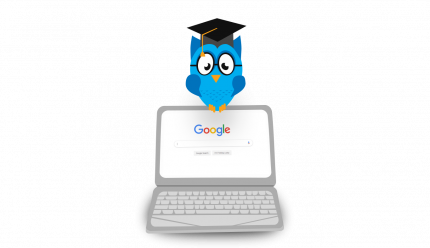 Search Engine Optimization strategy has a lot more to do with having an understanding of what's happening behind the scenes to get the search results than merely typing in a keyword.
For example, search engines evaluate the technical components of a website differently than humans do. They consider other factors such as
◆  
Searcher intent
◆  Coding
◆  Website load speed
◆  Keywords used
◆  Links – backlinks and internal links
If these components do not allow popular search engines like Google to navigate and read your website, it will not rank high in the search results. Therefore your customers will not be able to find your web page.
How to learn about SEO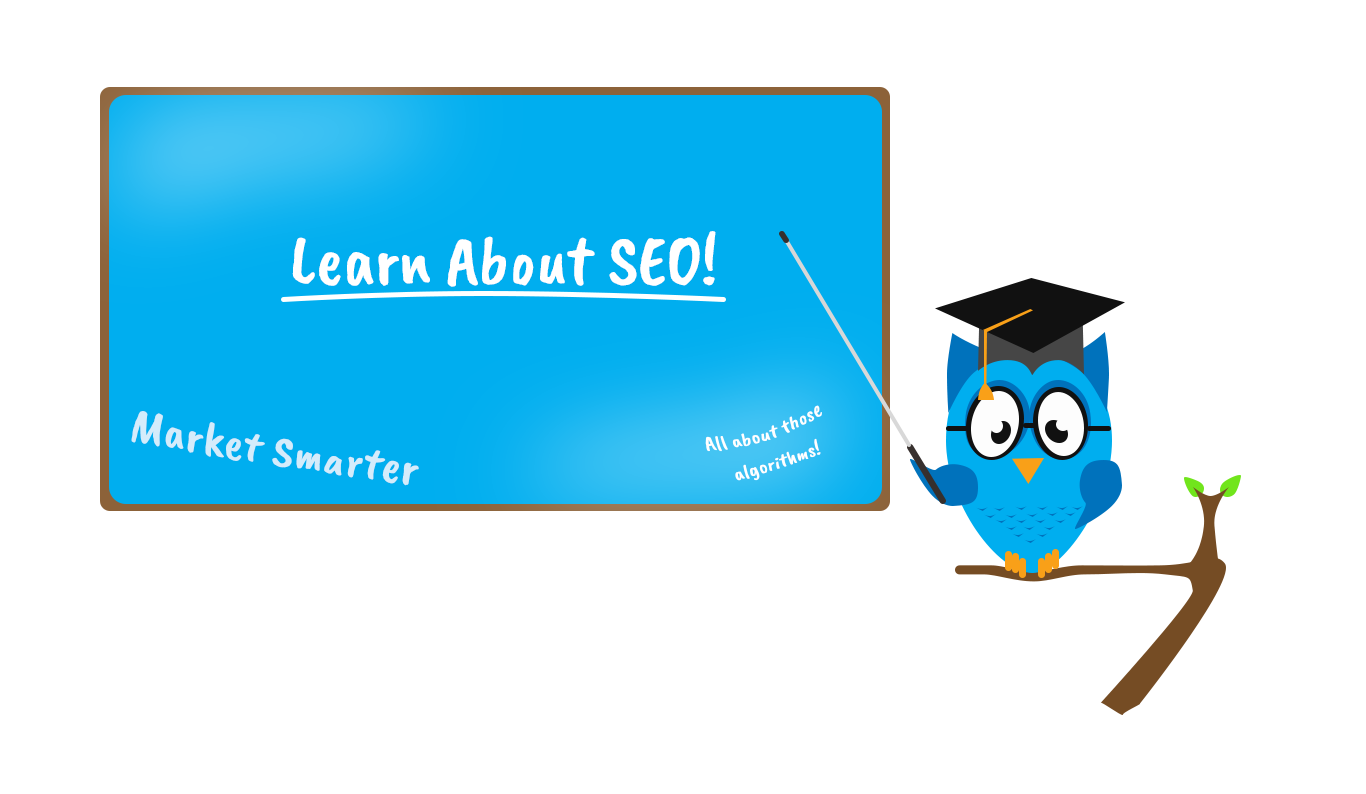 Learning SEO requires that you become a student of
◆  
How search engine algorithms rank content
◆  Search engine updates – especially Google updates
◆  Google Guidelines
◆  Google Analytics
◆  Keyword ranking
Basically, learning about SEO requires that you continually educate yourself about search engine rankings and other relevant areas on an ongoing basis.
10 Places to Learn SEO
When seeking out blogs and websites to learn more about SEO, it's important to remember that there is an abundance of resources available. However, some provide more reliable information than others. Here are our top 10:
1. SEMRush  

SEMRush is the first on the list for a reason. They are the creators of competitive research, keyword, and link building tools. They address issues such as SEO, PPC, and content marketing in general. Their content is developed by industry experts on a daily basis. It includes everything from blog posts to videos, webinars, podcasts, Ebooks, events, and games.
2.
 Ahrefs

Ahrefs provides an excellent resource for SEO experts. The tools allow them to audit their websites, review competitors, perform keyword research, analyze backlinks, and other useful tools. But in addition to their services for SEOs, they also publish some of the best video and blog content on SEO and content marketing you can find.
3. Moz

Moz, one of the top SEO tools, publishes some of the most authoritative blogs on SEO anywhere. Many SEO professionals trust their blog, which provides advice and tips on a wide variety of SEO topics, including content and social media. They also recently updated their extensive guide to SEO.
The blog is most known for a weekly series called, Whiteboard Friday started by company founder, Rand Fishkin. Moz has expanded the segments and now also includes information from guest experts from across the SEO industry.
4. Searchmetrics

Searchmetrics is a suite for global leaders and enterprise companies within the SEO marketing and analytics space, to include social media and content marketing in general. Their blog contains posts on SEO and content, as well as two different podcast series, TrendSpotting, and Voices of Search.
5. Yoast

Yoast provides an SEO plug-in for WordPress. They concentrate on SEO-based content, technical SEO, and WordPress SEO. This site was founded by Joost de Valk, who publishes two or three posts each week.
6. Google Webmaster Guidelines

The Google Webmaster Guidelines blog provides information concerning the latest updates about blogging, ranking, crawling, and indexing as well as SEO requirements, new features and news concerning SEO strategies while utilizing the Google platform.
7. Search Engine Land

Founded by Danny Sullivan, Search Engine Land is a platform that provides information on all aspects of the search engine industry. Their content includes daily breaking news, the latest strategies, tactics, and tips from industry experts.
8. Search Engine Roundtable

Search Engine Roundtable was founded and launched by Barry Schwartz. It provides short daily updates and opinions about the latest industry news and events. They also provide feedback on various social media forms and social media discussions.
9. Rand Fishkin's SparkToro blog

SparkToro is Rand Fishkin's new software company. The business is developing a new tool that helps companies evaluate audiences for their content across various online platforms.  The company website is also host to Rand's new blog.
The blog provides an ongoing study of how influence is spread and impacts marketing and entrepreneurship. In addition to SEO, there are also discussions on CTR and SERP SEO.
10. Local U

Local U is the go-to site for local businesses. It is known for providing the latest developments and updates concerning local searches. Founded by Mike Blumenthal, the site also offers weekly video recaps among other things.
Search Engine Optimization isn't one size fits all
When referring to the resources above, it's essential to keep in mind that every business is unique and different. Therefore, each requires its own SEO campaign and strategy. For the best results, it's crucial to combine the right SEO techniques that allow you to be properly aligned with your industry and target audience.
Want to learn more?
If you still have questions about SEO and other aspects of small business marketing strategy, leave them in the comments below. And don't forget to sign up to receive more tips on marketing smarter delivered directly to you via email.