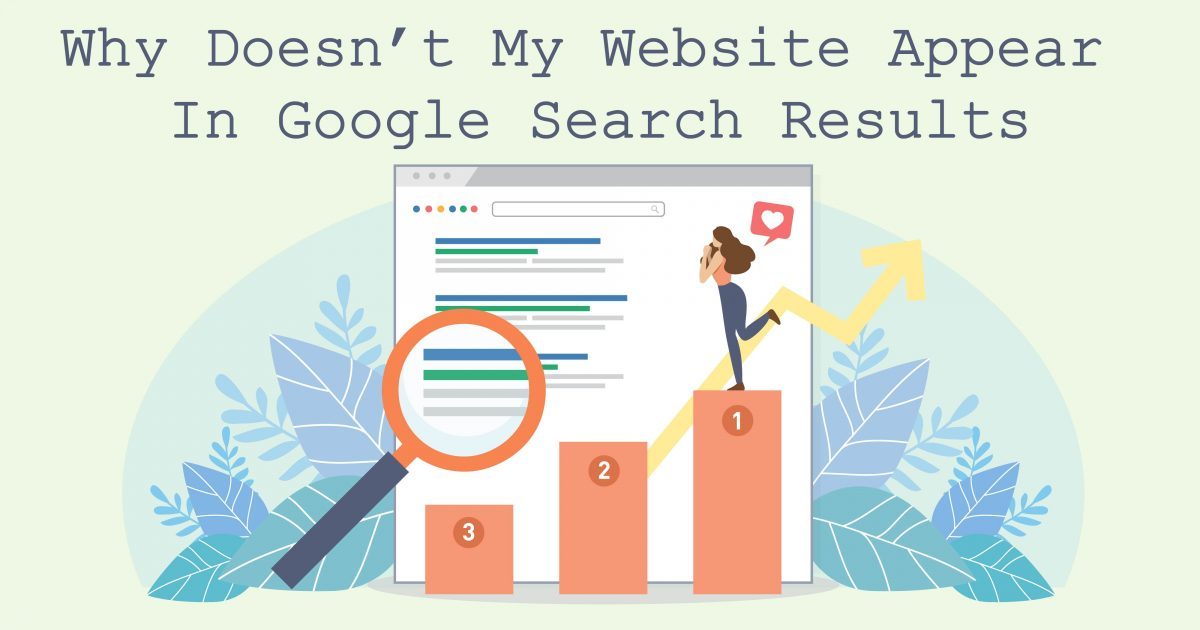 One of the most frequently asked questions many small business owners ask is: "Why doesn't my website appear in Google search results?" or "How come I can't find my website on Google?"
As a business owner, if you've been using some of the DIY website building tools or search engine optimization tools, you've probably read that keywords are essential when it comes to showing up in search results on sites like Google and Bing.
And while keywords are important to any SEO strategy, they aren't the only factor. In addition to keywords, things like searcher intent, user experience, content quality, content relevance, inbound links, and more can have a positive or negative effect on where you appear in customer search results.
So what do you do if your site isn't showing up on search engines?
If your site isn't showing up in organic search results, there are 10 questions you should ask yourself:
1. Is your content based on your customers' wants and needs?
Your content should be customer-focused. When users visit your site, they should get an idea of how your products or services can address their problems and how your organization benefits them.
When you start to think about what needs to be on your website, sit down and make sure you know your customers and your target customers. Base your website content on questions customers ask and common problems they face.
Talk to your sales team or other employees. What are customers asking them? What are their frustrations?
2. Is your website easy to navigate?
According to a survey from Clutch, 94% of consumers list website navigation as the most important feature.
If they can't find what they're looking for, they will give up and check out one of your competitor's instead.
Your website should be easy to navigate for users no matter where they are in your sales funnel or their buyer's journey. In fact, your website should take them on a clear path along your sales funnel, from information to consideration, to decision, and then to contacting your sales or customer service staff.
It might sound complicated and like you need a lot of pages, but even a micro-sized business can do this with just a small website of a homepage, one or two service pages, a reviews page, a blog, and a contact page.
3. How does your website look?
Is your website design something only your mother would love? In other words, would a customer arrive and immediately have a headache trying to figure out what you do or if you can solve their problem because it's just huge blocks of gray text or a jumble of colors and images?
User experience is important when it comes to ranking in search results. Google won't say how important, but they do list it something they look at.

It's a good idea to have somebody whom you trust, who is not your mother, and who will be honest, even blunt, evaluate your website.
What do the colors convey? Can they scan the text and look at the images and have an idea of what your business does? Do they know where to go next for more information, to find pricing, or to get help?
You may wonder if this is a post about search results and SEO, why I'm focusing so much about your customers' experience of your website. That's because if a person can't read and understand your website, then Google and other search engines can't either. The better and more relevant your content, the higher it will rank in Google search.
4. Are your keywords based on what your customers search for?
An important factor in search results is the content on your site. Users enter keywords and phrases into search engines and get results based on what they enter. Ask yourself this: are your target keywords what you want customers to search for or what you want them to search for? Are they your business name?
Customers usually will not be searching for you by name. They also won't search for what you do based on your industry's jargon.
If your site isn't showing up in search results, you may need to take a look at your target keywords. Think about the words, questions, and phrases that customers will enter when they're searching for your business online. Use those phrases, questions, and keywords in your website content and blog posts to help you rank higher on Google and other search engine results pages.
5. Do you have more than one website?
More is not better when it comes to websites. If one website for your business isn't showing up in search results, then adding a second website won't help it.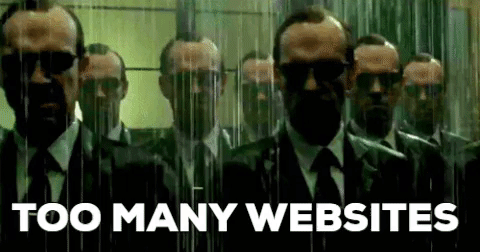 In fact, you're competing with yourself, and you might risk posting duplicate content, something Google doesn't like.
Another common mistake you might be tempted to make is having separate websites for location of your business.
If your small business has multiple locations, instead of separate sites, create separate location pages on your website.
If you offer different products or services at different locations, you can also have location-specific product or service pages.
6. Is information about your business consistent across your website, directory listings and Google My Business?
Are things like your business name, your address, hours of operation, phone number, and website address consistent everywhere they appear online?
Citations are still the foundation of good SEO. Do you even know all the industry and main directory listing sites where your small business appears? What about your business listing on Google?
Another way to be seen on Google is through Google My Business. Make sure your information is correct and verified. Provide complete information for your listing and keep it updated. Google My Business is an opportunity for you to share information about your business and connect with local customers. The information from your listing shows up in Google local search results and on Google Maps.
7. Is your website new? Did you move it?
If your site is new, it may not be showing up in search results yet. It can take time for Google and other search engines to update their results. Most of the time it takes about a week, but it can take longer. Google says it takes anywhere from a day to a few weeks for them to crawl and index your site.
If you changed domains, or restructured your website, or made any major changes, if you or your website developer made mistakes, it could adversely affect your website rankings. This problem is usually too advanced for DIY SEO, and it's a good idea to have a professional SEO company help you, but Google has more information in the Search Console section of Google Support.
8. Is your site really missing from Google Search?
Perhaps you assume if your website used to appear on the first page that's it's no longer on Google. Alternatively, you might believe that because you use keywords or an SEO wizard like the one free website builder WIX uses that your website will show up on page one or two of search results.
Unfortunately, SEO isn't magic.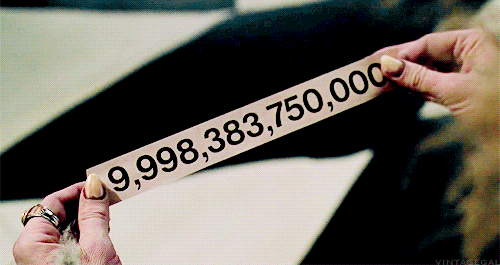 Just because you can't find your website on the first few or ten or twenty pages of Google search results pages, doesn't mean it's not in the Google index. It could be that your website has an extremely low ranking.
If you want to check whether or not your site was indexed by Google, first turn off safe search to make sure you're not filtering your search results. You can search for individual web pages on Google by copying and pasting the URL of the page into the search bar. If the page appears, it's on Google, but ranks low in the search results. To search for an entire website, type site: your domain name into Google search. For example, site: whereismywebsite.com.
9. Are search engines blocked from crawling your website?
You might not realize it, but it's possible you blocked Google from crawling your website.
If you've created your site with a free website builder, you may have to manually unblock search engines or make your website public before Google or Bing, or another search site can crawl and index your website.
Alternatively, while some pages on your website might be visible and appear in search results, you might have inadvertently blocked a web page from Google and search engines that you want to appear in search results.
Trying to analyze why individual web pages might be missing from a search engine is a more technical SEO area that you might need help with. Have a professional online marketing and small business SEO company like us check to see if a previous developer or you are blocking a page with a robots.txt file or a noindex directive.
10. Was your website de-indexed from search results?
If you discover your site really isn't on Google, perhaps it was de-indexed. If you inherited a website, you might have inherited a site that has been de-indexed for violating Google webmaster guidelines.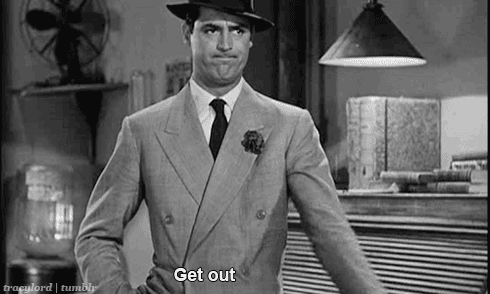 It's also possible that someone reported your website for a security issue or someone requested that your site be removed from the Google Search index. You can get help or use Google's URL removal tool to see if there are any approved requests and revoke them.
This particular issue can be more complicated. And there's a lot more about getting de-indexed we could cover. For most business owners, unless you have a solid foundation in SEO, this is the kind of issue that a professional should probably help you with.
And now, we've come to the end of our list. Just remember, when you can't find your website online because it doesn't appear in search results, it's not the end of the world.
If your small business website isn't showing up in Google Search, there are ways to troubleshoot why, and actions you can take to solve the problem.
Some are simple enough for a beginner to handle and others are more advanced technical SEO problems.
However, to maximize your rankings in Google and other search engines, a professional can help analyze every aspect of your website so that you can be seen. With a little help and some advanced SEO techniques, your site will go from being invisible to showing up on the first page of Google results.
We want to hear from you about your Google and other search engine frustrations.
Have you had a tough time finding your business on Google? Alternatively, maybe you've had issues that you solved. We want to hear about those too. Contact us and let us know how we can help!
And don't forget to subscribe to our blog for more marketing tips and strategies delivered right to your inbox.